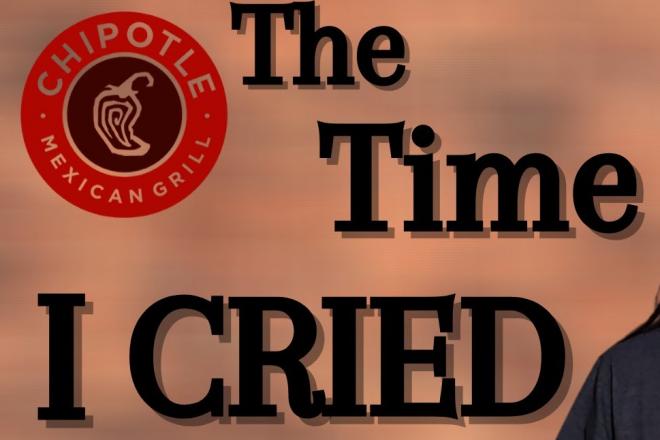 R.C. Fischer
Total Football Advisor
18 May 2022
This week we're talking about Tyreek Hill, Treylon Burks, Drew Brees, Big Mike Williams, and a trip to Chipotle gone awry...
2022 Dynasty Offseason: Four Things Report for 5/18/2022
-Thing #1: Trading for Tyreek…
A chunk of the people reading this probably own Tyreek Hill in Dynasty already, so this is not targeted at you…but you might find it interesting…
Tyreek Hill's FF-value is sliding as a member of the Miami Dolphins. I get it…the change from Mahomes to Tua, it makes sense on the surface.
BUT…if you think Tyreek might make up some lost deep ball action with more regular and short game work PLUS several more touches in the run game – then Tyreek is still a top FF guy, but now trading at a steep discount.
It's a good time to try and get Tyreek at a discount, but here's the thing – you don't know if his current owner is one of the panicked. Tyreek being Tyreek can cause you to LOVE him in Fantasy, as many of us know. If you try to engage in talks for Tyreek with a person who LOVES Tyreek…then you're wasting time.
But if you can knock on the door of a person who is secretly worried about Tyreek, and they think they're 'dumping him' on you a little bit – then you might sneak away with a deal. Your best course of action might be to just make a solid offer and send it…don't waste time talking about it. People can say whatever smoke and mirrors they want when you ask about Tyreek, but put a decent offer in front of their face and put them on the spot.
Could you figure a way to turn Diontae Johnson (for example) into Tyreek?
Diontae + your middle/late 1st-round DRD pick
FOR
Tyreek + their middle (#16-18 range) 2nd-round DRD pick?
The possible foundation of a deal…or just THE offer, two-fer-two. Since WE think the pick exchange is even-steven/no lost value…then you'd essentially pull off a Tyreek for Diontae coup.
Just food for thought…just putting it on your radar if you see a potential offer to make -- I see Tyreek going under what I believe the value is lately.
-Thing #2: Another High-End-WR Note…
I hated Mike Williams coming out of Clemson…the #5 pick in his draft. Too slow, too lumbering…popular college (Clemson) getting a push more than he deserved.
I LOVED 2021 Mike Williams…because of the Justin Herbert pairing and the discarded/written-off value he was this time last year. I watched his play in 2021 and fell in love a little bit.
I have a lot of shares of Mike Williams stock from our pleas to acquire him around this time last year – on what a bargain lottery ticket Williams was going into the 2021 season with a new coaching staff in a new role. I also bought Williams shares in-season, during his smoking hot start (when people were not 'believing')…even trading Deebo Samuel away for him midseason.
Couple notes on Mike Williams are on my mind, one in particular…which I'll share last.
1) Thinking about Big Mike made me recall (just in time for DRD drafts)…
Williams was a top 10 overall pick in his NF: Draft…and thus beloved going into that year's DRDs. It ended up a wasted high DRD pick, a wasted enthusiasm. So, before you fall in love with all the HIGH PICK rookies…because of 'draft stock' and 'what THEY say'…the three WRs taken top 10 in the 2017 NFL Draft…Corey Davis (#5), Mike Williams (#7), and John Ross (#9).
You could give a crap about any of them this time last year…and only care about Williams now. You're better trading 1st-round DRD picks for real player hauls – you can pick up the Mike Williams' of the world later on down the road, at a discount when they're not rookies anymore.
The WRs taken after Davis-Williams-Ross in the top 10 of the 2017 NFL Draft = #37 Zay Jones, #40 Curtis Samuel, #62 WR JuJu Smith-Schuster.
The 7th WR taken in 2017…#69 overall/3rd-round…Cooper Kupp.
After that, Taywan Taylor (#72) and ArDarius Stewart (#79) and Carlos Henderson (#82).
Yep…the NFL scouts and GMs REALLY know what they're doing…way more than us.
The 11th WR taken in that draft…#84 overall, Chris Godwin…then #96 overall Kenny Golladay.
2) The Chargers committed 3-years, $60M ($40M guaranteed) to Williams this offseason…a bargain compared to where the market has gone.
The Chargers see the possibilities here…we all did in 2021. I'm still bullish on Big Mike…in L.A. He's trading undervalue of his potential. All I can see visions of is Williams's first few games of 2021…utterly dominant. Then he tweaked an ankle and tailed off most the rest of the season.
3) One of the things that bothers me about Mike Williams is he plays such a physical, unnecessarily (a lot of the time) aggressive style that lends himself to getting hurt (jumping for passes like he's doing diving board tricks, and thinking he'll land full body flat into forgiving waters…and not splatting onto 'earth').
A fair amount of FFMers possess Mike Williams…and the rest of you/your teams without him…he's not a bad bargain to chase right now. His name just does not draw the general excitement that many other names do in Dynasty.
For those that do have him, keep in mind, if your roster can handle it – if Williams goes down, I think Josh Palmer would then become a breakout star in Williams's stead. Ditto for those who possess Keenan Allen…if he's the one who goes down.
Josh Palmer is the future in LAC…but it won't be realized until one of Allen-Williams is out of the way.
Palmer is not trading with any excitement in Dynasty either, because he's blocked by Allen-Williams. He could be a WR3 playing alongside them…but he'd fully break out if he had to replace one of them (with Herbert). Palmer is one of the rare few instances where I'd look to carry a WR 'handcuff' (for Williams…or Allen).
…because it's cheap/cost effective. You want 'things' WITH Justin Herbert. We're only having this discussion because of Herbert.
-Thing #3: Distraction Football News Stories…One I Don't Care About, the Other Has My Attention
a) Drew Brees

coming back?
I don't give two (insert whatever body waste reference here) about Drew Brees. His career was already winding down in 2020. Apart from Sean Payton, and at 43+ years old, with his arm already shot – I'm even less interested in 2022.
But I do believe that Drew Brees is a narcissistic attention-whore who was dreadful as a football analyst…and he wants to be 'loved again', and the best way for him to be wooed and pursued and have his ego stroked is letting there be some bidding war in the NFL…a fake war stoked by numb nut fans on message boards PLEADING with their teams to get Drew Brees. Hey, 'fan'…it's not the mid-2010s anymore. You're delusional if you think Brees is coming in to save Seattle's or Carolina's season and take them to the Super Bowl.
I do think if Brees can con a desperate franchise (and Cleveland showed us the way this offseason...that there are desperate teams run with teenage sensibilities) into a big contract and a guaranteed starting role…he'll take it. I just wouldn't put any FF-stock into it.
If you picked him up in Dynasty for nothing off the news…just wait for him to sign somewhere, and then sell-sell-sell.
b) Treylon Burks

Can't Physically Make It Through His First Practice…
Treylon Burks had to be removed from his first practice because he was gasping for breath/air and couldn't physically finish…we assume it's 'out of shape', but it could be asthma, or something else that hit him.
I might just blow past a story like this but whenever you have a key football player/rookie appearing to (potentially be out of shape) for his FIRST practice – that's a red flag potential.
--In this era, how could you not be in supreme shape off the jump? That's a reason for concern, obviously. It's an attitude thing/worry…a mindset concern.
--It's not obvious asthma, etc., or it would've come out as an easy excuse already. And the reporting was 'fatigue' as the cause.
--He reportedly made it through day two of practice OK.
--The reason this situation has my attention – in my scouting report on him, I raised concern that he might not be taking his body seriously…and then 'boom' the first NFL news on him is 'fatigue' at his very first practice.
--His Combine/Pro Day says he's either not a great athlete…or he didn't prepare like everyone else did.
12 bench reps…for a guy his size, embarrassing.
33" vertical at his Pro Day…not good, along with a bad three-cone (Combine), bad shuttle (Pro Day), and mediocre/OK 40-time (4.55).
When I watched Burks at the NFL combine media sessions, I noticed (and wrote about) his undefined arms in a relaxed state. He has typical athlete muscles from being a better athlete than most of us reading this sentence, but compared to the rest of the WRs in the draft, or already in the NFL…or who he is replacing (A.J. Brown)…Burks doesn't have the physique or athlete measurables they all do…to my eye.
Maybe he's just a country strong star who turns it on with the bright lights/on the field. But my Spidey Senses have been tingling on this since my deeper dive study of Burks. He's almost moving to FF undraftable for me. Sure, he could take things more seriously, get in great shape, and become a beast – but his current mindset of being underprepared, or just not that good an athlete at the Combine and/or Pro Day…and then this first practice issue. It's a possible red flag.
--When Mike Vrabel brought in free agent WR Josh Reynolds on a nice deal last year, he immediately turned on Reynolds in the preseason and regular season for not being physical. He basically benched him for inferior WRs in-season and then just cold cut him midway through the year.
Is Vrabel about to mess with Burks in a like manner…turn on Burks…for his own good or just because 'football coach'?
I don't have FF-time for this nonsense…not for the price.
If a UDFA tryout WR couldn't hack the first day of Titans' rookie camp…do you think he'd still be on the team the next day?
-Thing #4, the non-football thing: One of those days…
I need to vent for a moment on something that happened today.
I went to the grocery store today, because it was that day of the week that I decided it would be a delight to spend twice as much money for the same exact food that I bought a year ago. That's not my main gripe, but I decided to add it to my pile. Our government is doing an incredible job managing the economy.
My master plan was to hit the grocery store and then on my way back home, make a stop at Chipotle. I hadn't done so in a while, partly because of the economy (trying to eat out less)…partially because I'm dieting (trying to eat less)…but mostly because my local Chipotle sucks for service. But I thought I'd try it again…maybe there would be new management or employees.
Perhaps there were new employees, but I quickly found out -- they too suck.
The aggravation trifecta experience began this way…
1) As I'm driving over to Chipotle, I hit a red light and I decide to open up the Chipotle app on my phone to see if I had any freebees. BUT of course…the app needs an update, and I can't see anything on my account until I update the app.
Why is it that all food apps need an update run when I'm in a hurry to order? Why is it they need updating while I'm traveling in spots where the cell signal is weak to get the update processed? Sure, I could auto-update all my apps daily…but I like to wait a few days+ to update my apps in case the new update is a problem. I give it a little bit to let them make sure they did what they wanted it to do.
So, now my Chipotle app is locked up trying to update on the road…it may finish by the time I get to the store, and then I'll probably have forgotten about it in the meantime.
App updates are great/necessary/appreciated – just why is it that the timing of them always sucks?
2) I get to the Chipotle at 10:47am…perfect timing, as they open at 10:45am and I'm usually the only customer in the joint if it's before 11am. One of the worst things in my life = waiting in line for anything.
Oh, but Chipotle was gonna trigger an even worse thing than an app update annoyance or any risk of me waiting in line…
So, I park the car…the only car in the customer lot. A wonderful day! I spring out of the car with pride at my early-bird-gets-the-burrito plan, and high step it to the front door and pull the handle and almost rip off my arm – the door was still locked.
I do the customer peek in the window move, complete with the universal hand shade over my eyes to focus in to see if they're really open. And I see workers bustling around, so that's a good sign…maybe they forgot to open the doors…it is just 3-4 minutes after the normal opening time. So, I wait.
And I wait.
I'm not going to bang on the door like an animal. Maybe they changed their hours to opening at 11am and I didn't realize it, so I decided to go back to the car and look up the hours and reassess.
3) I turn from the front gates of Chipotle to head to my vehicle, and then the only other thing worse than a food app needing updated when I'm in a hurry or a food place not having opened their doors at the stated time – is a wide-open parking lot with 15+ open spaces for everyone to park…and I turn and look at my car and some idiot is parked right next to me…on my driver's side.
Now, note…this wasn't a thing where we are all jockeying for the closest parking spot to the building due to a rainstorm occurring. It was a beautiful morning, but more importantly -- I'm dogmatic on parking as far away from the entrance of any store or restaurant, etc., as I can. I don't want to shimmy between a narrow space to get into my car if I don't have to. I don't want to have to worry about car doors hitting each other's vehicles. I like the extra walk/steps. I don't have to worry about running over a toddler walking near my car as I back up due to someone's monster truck parked next to me blocking my side-to-side view. I want nothing to do with the closest parking spot anywhere. I want my freedom far away from the crowd. It's probably a metaphor for my life.
So, when I see the only other car in the lot parked right next to me, in those circumstances (which happens too often, as a purposeful far away parker…PFAP for short) – I go mentally ballistic. All they had to do was park one space over…or ten spaces over. They had a million choices. They chose to park right next to me out on an island. Now, I'm distracted away from food thinking about the kind of mental case person who purposefully parks right next to someone in a wide-open lot.
I then decided…this is not my day. The world is against me this day. Better not risk any more time out in public for something else to go wrong. I'm leaving. Chipotle won't get my money…which I'm sure will cause their stock price to drop, and the employees will be forlorn about it all day…but too bad, they and the universe caused me to take such harsh action as 'taking my business elsewhere'.
It's the little things in life that drive me to Tell Tale Heart madness.
Sorry, I just had to vent.
The end.
Well…
So, I got in my car. I started it up and looked back in the rear-view mirror…I saw the parking-too-close-to-me moron approaching Chipotle's pearly gates. Ha! I'm gonna enjoy this…they'll get the locked door and be tortured too.
And they did.
But then they banged on the door like a serial killer was pursuing them and they needed to get to safety. The Chipotle workers came and unlocked the doors and let them in. I already decided on my plan B lunch, so 'who cares' if they are now open? Me. I shut the car off and did the walk of shame to go claim my burrito. My righteously indignant burrito embargo lasted about 3 minutes.
I ordered my special concoction burrito. The worker even shoveled an extra half scoop of chicken onto the pile…that makes me happy. Maybe this is my day? Thank you, person who parked way too close to me for no good reason!
Burrito complete. I went to checkout/pay.  
Then I hear… "Cash only, our credit card machine is down."
This is not my day. 
Get the most in-depth FF scouting content on the planet.
Sign-up now
to access the rest of this premium article.