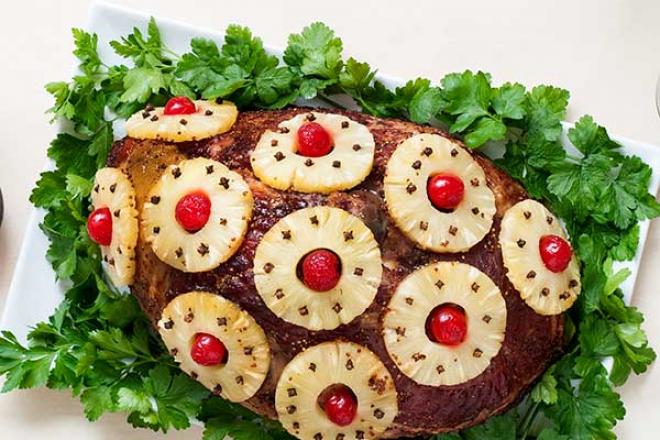 R.C. Fischer
Total Football Advisor
07 April 2022
2022 Dynasty Offseason: Four Things Report for 4/6/2022
-Thing #1: DeVante Parker Traded
You look at the moves Miami is making this offseason, and then look at the nothing moves/player losses that New England has gone through this offseason…and this trade is only fitting that Miami would dump Parker on the Patriots like a sack of household crap you'd drop at Goodwill after hours because you're too embarrassed to try and pawn it off on them during working hours. Not that I've done that…I'm just saying…
So, the Patriots won ONE more game than Miami in 2021 season. Since then…
The Dolphins have upgraded at head coach, acquired the game's most dangerous non-QB weapon (Tyreek), signed the top free agent of 2022 (Terron Armstead), and then just locked down Xavien Howard, to take that drama off the table.
They also hugely upgraded their RB situation this offseason (Edmonds and Mostert). Added a smart/stable backup QB (Teddy). Stole Cedrick Wilson from Dallas. Locked down Emmanuel Ogbah, not letting him walk in free agency.
Nothing but positives and upgrades for Miami.
New England has countered with the following, so far this offseason: Losing a top NFL CB (J.C. Jackson) and giving away a top run blocking guard (Shaq Mason) while adding Ty Montgomery, Malcolm Butler (it's not 2017-2019 anymore), Mack Wilson, and Jabrill Peppers.
How can anyone think the Patriots are definitely better than the Dolphins heading into the 2022 NFL season? Oh, and they had a sack of trash in DeVante Parker dropped off at their backdoor. You better pray to Bill Belichick he pulls a miracle here…you could always count on the AFC East being a joke around him, but Bill might be becoming 'the joke'. I think if the Pats go like (6-11) and finish 3rd in the division…Bill's gonna get fired, especially if the Bucs roll to and through the playoffs. I'm serious…I think Robert Kraft has the bullets in the gun and wants so badly to pull the trigger.
If Belichick somehow wins the AFCV East this season, he truly is a god among coaches.
Parker was not a CAP casualty…he's more of a 'you're like the 4th-6th best WR we have, so sayonara'. The Patriots actually traded something for the Dolphins 4th-6th-best WR. Wow, how exciting!
Parker is toast/little-to-nothing for FF 2022 in New England, but his presence probably takes Agholor-Bourne down another notch to where the entire WR group are all random WR4s or worse week-to-week this season.
Addition by subtraction for Miami, a team having one of the best overall offseason's of any team in the past few years.
-Thing #2: The Death of the Ravens…
Northeastern team/geography + old school head coach = in-progress NFL franchise death
The Ravens are facing the same fate as the Steelers, the Patriots, the Packers, the Browns…only an elite QB can help stave off the natural dying process. Players with options do NOT want to play in cold weather, and they do NOT want to play with old school, stick in the mud head coaches.
Look at the evidence on this for Baltimore via this 2022 NFL offseason…
1) Za'Darius Smith, a player who became a star in Baltimore…leading to a huge contract in free agency with Green Bay, was given a big offer to go back to Baltimore as a free agent again…and he initially agreed, but then jumped ship to a comparable offer from Minnesota.
Smith knows the staff, knows a lot about Baltimore…the moment he got a decent/close deal he switched decisions and burned Baltimore. He wasn't attracted to returning back to Baltimore, he used them as leverage. Cold blooded…but telling.
2) The Ravens have made offers to various high-profile free agents who've turned them down/chose another team (almost all in better weather playing conditions or dome). Bobby Wagner the most recent to use the Ravens to leverage to a better scenario in L.A.
All the Ravens have done in free agency is overpaid for a safety…the Saints Marcus Williams. One of the most readily available positions in the league, and the Ravens have to overpay to get a decent option.
Baltimore also gave a nice extension to fullback Patrick Richard – when you see an old school coach, a bad weather playing location, AND a love affair with the fullback, as an offensive free agent or all these hot shot WRs wanting to change teams – those are all warning signs of a BAD offense, a place you don't go to help your numbers/earn more big contracts in the future.
3) The worst example, MIGHT be the Lamar Jackson contract extension situation. With all the QBs demanding early extensions and demanding more say and demanding to leave situations they don't like…with 'star' QBs in control of the league…the Ravens are trying to give Jackson a huge contract extension, and he's like 'nah, I'm good…I'm really focused on this season and too busy to deal with the contract extension.
Too busy? Too busy to take a $300-400-500M deal with $100M+ in guarantees? OK, you're 'too busy'.
Is Lamar the next big name QB on the move?
Tyler Huntley, keep your helmet close by…
Rashod Bateman and Devin Duvernay are so screwed for Fantasy…and for any ability to maximize their talents and get nice contracts elsewhere.
All that, and the Ravens' two starting RBs are both coming off ACLs. This team is swirling down the drain fast. Don't be surprised if they start exploring a Lamar trade to get out in front of the issue before he tries to reach pure free agency.
-Thing #3: Here come the WR trades…??
We had the QB flurry of trade activity this offseason, with some big name WRs sprinkled in…but I think more WR moves are to come. The big four WRs mentioned right now are all the guys who have deals expiring after 2022: A.J. Brown, Deebo, D.K. Metcalf, Brandin Cooks.
Random thoughts on these guys, based on chatter of the past week (in random order)…
A.J. Brown = I think Tennessee wants to keep him through 2022, for a title run season…and then 2023 may be a big rebuilding year, of which AJB may not be a part of. However, these fourth year WRs have an ace up their sleeve – the same way RBs are holding out over the summer the past few years, the same way QBs are forcing/talking their way to new/better deals…or being traded, the same way Tyreek forced a giant new deal…these WRs can holdout and/or make waves and put the teams on the hot seat. Old school coaches don't like any non-loyal 'family' members. So, if AJB wanted to push it…it could become a thing, but we won't know that until summer probably.
I think an AJB trade is possible, but I'd bet against it…bet on him staying in Tennessee.
Deebo Samuel = Definitely staying in San Fran. He is Shanahan's guy. I bet he gets a new deal this summer, after the draft. Deebo won't make waves because I'm sure SF has told him they'll talk about it after the draft.
D.K. Metcalf = I think he is going to be gone…the week of, or day of the draft. A deal involving picks, but also the acquiring team has to have a contract extension already in place or they're just acquiring a problem.
I think it's between the Jets and the Eagles, but DKM can block any deal by simply saying 'no' to any extension ahead. Green Bay will likely be chasing him too.
This is going to be an issue for Seattle, now or later – DKM cannot go into his final year trying to have a big year with Drew Lock. Pete Carroll has lost his mind, so he'll likely be happy to move DKM ahead of all the drama and get more glamorous draft picks they can waste.
Brandin Cooks = I think he'll stay in Houston…if they pay him. The Texans can't attract anyone with options to play there right now, so they should just stay content with Cooks who it seems is willing to stay if they take care of him.
Other names starting to get mentioned…
Marquise Brown = probably tied to Lamar, and no one knows what's going on with LJax. Until the Ravens know what's going on with Lamar, they can't deal with Brown. He's also a former 1st-round pick, so the Ravens have a 5th-year option available for 2023.
Diontae Johnson = He's in a spot like DK Metcalf…going into a contract year with a shaky QB. Diontae should start the hold out talk now and don't let the 2022 season start without an extension. The Steelers will probably be willing to move him in the right deal.
Terry McLaurin = Washington will not let him go. Period.
-Thing #4, the non-football thing: Easter Importance?
I'm a Christian, so with Easter coming up in a few weeks…family plans, get together dinner, which church service we're attending, etc., is all 'in the works'/being planned.
With all that planning, it struck me…as it does every year about this time, as a Christian -- how is that Easter is such a lower tier 'holiday'? We have the two major Christian holidays, Christmas and Easter. One is definitely way more regarded than the other.
Christmas is like a month-long celebration…workplaces slow, America slows, long lists to buy gifts are created, neighborhoods compete to out decorate each other. It's a Christian Mardi Gras month that everyone partakes in, to some degree, Christian or not. People save up and/or go into debt to celebrate the Christmas giving season.
Easter? Not as joyous. Here's some jelly beans in a basket of fake plastic grass, also tear apart and consume a chocolate rendition of a cute bunny rabbit, like savage animal…and then go outside and find some eggs you're not gonna wanna eat – then come in and get dressed up, we're going to church because mom or grandma says so.
There are no 'Easter songs' for this time of the year…no radio stations dedicated to the Easter season.
Easter is a very bizarre holiday…and its foundation is a bit depressing, but really…for a Christian…this is the pinnacle moment of the faith. We begin the 'celebration' on Good Friday…a man/Jesus gets arrested and convicted in a sham trial and he ultimately gets crucified for his counter-culture actions and words…the original hardcore cancel culture moment that all of history hinges on and fights about to this day.
For Christians, Easter is 'it'…it's everything. The most epic moment of our faith. Jesus dying for our sins on Friday and then resurrecting Sunday to show he really was the Son of God and thus offering a path for us to be redeemed in God's eyes if they'd simply confess belief in him/what he did…what God sent him to do on all our behalf. A non-Christian might roll their eyes at all this, and I can't blame anyone for doing so…it's quite the bizarre story…but for Christians it's THEE moment.
If Christians are correct, then the resurrection Sunday/Easter Sunday is the pinnacle moment, the most unbelievable gift we could all be given. Yet, our (Christians) celebration of such an event is very low key or nothing. No cool outdoor decorations or gifts given to celebrate. This monumental event/remembrance/holiday, and we're all like 'nothing says Easter like wearing uncomfortable clothes to church and then eating a giant cooked ham'! I hate ham…that may be part of my umbrage. 
Christians, we've been given this gift of sacrifice from Jesus…so let's celebrate it, let's step it up. Have some fun, give some surprise gifts/treats, make a meaningful Easter basket for your loved one…go out to eat somewhere cool…go throw axes (why is this a thing?)…or whatever. Set up Easter Sunday's message/reminder to mean something to those still young in the faith or seeking or wondering. Have some fun before…and after the Sunday message.
We've got a week+ until the long weekend hits – there is still time to plan to make Easter more fun, memorable – let's go!!!
…No? Just a lot of chocolate and weird plastic eggs then…? 
We can do better!