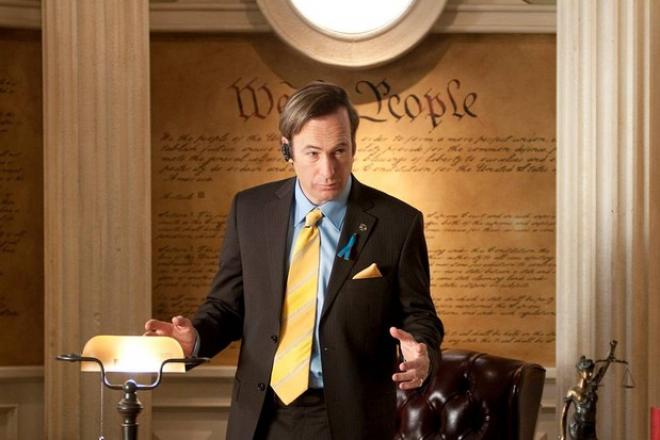 R.C. Fischer
Total Football Advisor
24 March 2022
2022 Dynasty Offseason: Four Things Report for 3/23/2022
*The Tyreek trade happened after I wrote all the following…we'll get to Tyreek in Miami separately on 3/24, maybe on the Video Q&A.
-Thing #1: Davante's Choice
Would you rather have Davante Adams with Aaron Rodgers or Derek Carr? Rodgers…the simple choice, right?
But…but…Adams and Carr have been best friends going back to college. They have a relationship. Adams is going to be fine in Vegas (for FF)!
I know…but would you rather have Davante Adams with Rodgers or Carr, if you could choose? 
If anyone is gonna insist on defending Carr with Adams as 'the same' or 'possibly better' than Rodgers-Adams, I'll frame it another way — for 2022 season, you get a free pick to start the season (in some magical world I just made up), you can either possess Carr or Rodgers from the jump for your Fantasy team…who do you take? 
You're taking Rodgers. You want RODGERS…for your FF team, or for your Davante Adams FF-needs.
Rodgers and Adams have been together for eight seasons, including lots of playoff appearances…Davante growing/going thru the higher-level NFL passing era with Rodgers. 
Carr and Adams were awesome in a weak college conference 9-10 years ago, throwing the ball like mad. Credit to them they were a precursor of the high-volume quick passing game era to come. 
But you have to figure Rodgers-Adams is FF-better than Carr-Adams for FF 2022. 
But by how much? That's the big question. Will Carr have the same license to throw like he did at Fresno State or like Rodgers in Green Bay? Doubtful. He's getting Josh McDaniels of the planned, controlled offense from New England. 
On the other hand, that division should be a track meet every week and the Raiders down (and throwing) a lot. And for sure Davante is going to get a ton of targets hand crafted from Carr. Perhaps quantity will offset the loss of quality for Adams, for FF? 
I just don't see how Adams goes higher than his recent GB days…it would have been almost impossible to keep it up anyway. I think I have to take him down a peg from the Mount Rushmore of Fantasy WRs…down from Kupp, Jefferson, Tyreek…and Ja'Marr sneaks in over Adams, for now. 
I feel better about the following Raiders FF-projection statements…
The addition of Adams is an FF-dagger for Darren Waller and Hunter Renfrow. Carr pushed it to Waller heavily for a stretch of time, to the exclusion of most other things…then he switched his love to Hunter Renfrow midway through the 2021 season, and Waller tailed off. Now, with everything being pushed to Adams…Waller and Renfrow have to suffer target shortages, to some degree. The passing game is just not that high volume with Carr. 
Waller no longer a top 3 tight end thought for FF (and he shouldn't have been anyway, for 2022). 
Renfrow no longer my cool PPR sleeper as a discount Cooper Kupp.
Carr has always been OK, sometimes good…but never great. I don't think it was because of a lack of weapons. He's just 'good' at best…not close to Rodgers sustainably. I don't think Josh McDaniels is a special key that unlocks another level.
-Thing #2:  So…what's Green Bay do now at WR?
The unthinkable has happened – Davante Adams is gonzo. All the cool free agent WRs are scarfed up. All that's left is a bunch of overpriced has-been WRs.
I can hear you now… But Marquez Valdes-Scantling is still out there!
Yes. Isn't that interesting? The team dying for WRs with no WRs available isn't moving fast to take MVS off the market/get him back in the barn. Says a lot about MVS/the Packers…I think.
Even if MVS is back…or if it's Julio Jones (doubtful) or Jarvis Landry or some lame trade like DeVante Parker or Robby Anderson or Marvin Jones, etc., are any of them going to be as good as Allen Lazard?
Doesn't Aaron Rodgers love working with a specific WR who he has history with?
They could draft from the bevy of WR talent available…but don't rookies come in and struggle/get ignored by Rodgers?
Allen Lazard has more history with Rodgers than anyone out there (except Randall Cobb). Isn't Lazard/2022 better than Julio Jones/2022 or Jarvis Landry or Robby Anderson…or a returning MVS?
If Allen Lazard is the best WR option for Aaron Rodgers, by process of elimination…then what is his FF projection? WR1.5?
WR1?
Don't you believe Allen Lazard is good…really good? Did you forget his numbers when Adams was out, and Lazard was the new #1?
Don't you believe the QB makes the WR? Don't you believe Rodgers has a history of 'making' WRs…and then they leave him and perish? Jordy, James Jones, Jennings, Randall Cobb?
I think we want in on Lazard.
If acquiring, you want to buy Lazard as a WR2.5…current Lazard owners have little idea of what they're holding. If you ask for him straight up, you'll spook the 'paper hands' owner, so don't do that. Wander into it slyly…probably with a multiplayer deal as needed.
Or…wait for GB to make their next big WR move, because whatever it is (free agent or trade or re-sign MVS) – that's the guy the mainstream will back in the wake of Davante gone. Lazard's price should drop once another name is added…but the price may be down because of a non believing owner right now assuming the Pack will draft 1-2 big time WRs (and they might).  
Sure, GB could land a huge WR trade for a #1 WR…but who? It's a long shot…and GB is running out of cap space. Tyreek Hill turned them down (more evidence of the upper Midwest NFL problems).
A rookie? Sure, it will be a good spot…but which rookie is walking in and being Aaron Rodgers' #1 WR Week 1? Even if so, Lazard could be a valuable 8-10+ TD threat as a #2 WR.
 --THING #3: The QB Musical Chairs Update/Reactions…
Matt Ryan to Indy thoughts…?  
1) I think Matt Ryan is mostly done. He enters the 2022 season as one of the worst/least exciting starting QBs in the NFL. But he's veteran-competent, a game manager at best these days.
2) The Colts won't win the AFC South, or if they (9-8) their way there, they won't go far.
3) Frank Reich will be fired at season's end. When you get odds on betting fired coaches, look at the Reich odds.
4) This does not help Michael Pittman go higher for FF purposes. Instead of upsides it's risk pressure on output. His upside would be a store brand Diontae Johnson-like version of 2020 and 2021 with Ben throwing him a bunch of baby passes for PPR accumulation.
There will be many who say Pittman's like Ryan's Julio…but this is 2022, neither Ryan or Julio are anywhere near the same player.
5) Everyone on the offense is hurt by this, including Jonathan Taylor. Matt Ryan 2022 is not better than Carson Wentz 2021. He's equal to BEST case scenario but more likely a bit lesser Wentz. Not totally a zero, but just not great. Bottom tier passing game.
Where is Baker Mayfield going?
He's likely to sit out/be a Cleveland backup/just be inactive waiting to be traded…waiting for an injury somewhere to spring his trade value would be my guess. Baker is going to have a hard time finding a job because NFL coaches over everything…they want a 'buddy' at QB. A guy who takes orders, sucks up (sucks up, like your corporate job, to the boss), and collaborates nicely with the head coach…unless your Brady-Rivers-Rodgers, etc., and you take that QB no questions ask and beg them to win it all for you. If the coaches cannot get an elite QB walking in the door, if they are doing the choosing…they want a 'buddy'/good corporate employee as the #1 trait…after 'big arm'.
When things aren't going well on the field/wins-losses in the NFL…the blame goes to the coach and QB, and today's coaches are trying to shift the blame to the QBs ahead of the curve, where they can (like Nagy-Trubisky) because they (a) believe it…because if the QB isn't the problem, then it's the coach's fault…and they don't want to admit that to themselves. And/or (b) it buys them another year of life with the QB transition excuse…and maybe two years of transition excuse if they get lucky. It's a lifeline (QB swapping) for some of these floundering coaches…a desperate act.
So, Baker will be the last guy a head coach wants because he's not an ass-kisser, nor is he Brady-Rodgers-Russ, etc. – he's not an immediate solution to cure all that ails.
Now, if/when a team loses its main QB to injury…and desperation sets in, then a team will grope for Baker. But ahead of time/right now with everyone healthy…with Baker on a one-year deal essentially, so he REALLY can't be controlled…he's likely going to sit out and have to wait for a situation a la Jay Cutler a few years ago. Everyone hated Cutler (with some good reason) and he couldn't find work but then Miami got a QB injury right before the season started or just as it started, and then they gave Cutler a huge amount of money to come QB for them for a season. In Baker's case, if he stays with the Browns, inactive – the right injury somewhere would give Baker sudden emergency trade value.
Now, if Deshaun Watson is suspended…Cleveland might try and play Baker in the interim, which will be a delightful soap opera to watch – but knowing how much control coaches want, and how much Baker will be anything but controlled in Cleveland, I suspect the Browns will ultimately trade or cut Baker before training camp and pay off his money and just take a compensation pick for him later. If not that, then they'll just pay him to stay home to avoid getting embarrassed by Baker if they cut him and then he lands with the Steelers, etc. They can pay him to stay home and wait for a place to trade him to in-season when an injury hits – to make sure it's not in the AFC North in 2021.
If I'm Baker, if he were to get cut, I either wait for an NFL injury to juice my value – or I go straight to Tampa Bay on a one-year minimum deal to backup Brady and go learn and win a ring and rehab my image.
Marcus Mariota, ATL starter?
No. I don't think so.
His deal is one of a backup QB in the NFL. Emergency starter/#2 guy.
The Falcons will be in play to draft a QB…which should mean they have their eyes on Pickett, but Arthur Smith is nuts…so, who knows?
It's Atlanta vs. Carolina…vs. Pittsburgh for Pickett, in my estimation. The ATL v. CAR part of that should mean a battle to get ahead of the other. Atlanta must move up. If they move up in the draft to #2-3-4-5 overall…then Carolina could move to #1 still, if it's an arm's race…so, ATL might as well just move to #1 to make absolutely sure they get who they want. If Carolina gets wind of it…then they'll need to make the move to #1.
It's coming…I think…hold those Pickett tickets…60-to-1 right now, last I saw.
Jameis Winston…starter?
Winston's new ($28M/2-year…$14M guarantee) contract is one of an expected starter, a low-level starter…but a starter nonetheless. My reaction/thoughts…
1) The Saints are done as an NFC power for the foreseeable future. Winston added and Terron Armstead lost is a killer 1-2 punch.
2) This hurts my Deonte Harris hopes, for now. Just a bit, not a ton…he's still way undervalued.
3) The NFC South is being handed to the Buccaneers.
4) The non-TB QBs are, currently, Mariota, Darnold, Winston…the fabulous failure of NFL scouting all in one division (and considering where Brady was drafted) – you'll see the Buccaneers DST rising in our debut Best Ball rankings, and in the Dynasty rankings…because the non-TB teams in the NFC South are being run in to the ground annually now.
 -Thing #3b: From Ross Jacobs, as he is following this Pickett #1…Pickett v. Willis for draft betting very closely for us…his notes on things…
-Pickett Pro Day: Everyone from Atlanta/Pittsburgh/Carolina front offices except Arthur Smith, Washington Director of Operations, and QB coaches from Ten, Det, NO, NYG, Phi, and Sea
-Willis Pro Day: Everyone from Atlanta/Pittsburgh/Carolina front offices except Arthur Smith, Washington Director of Operations, Detroit Director of Personnel, and QB coaches from Sea and Bal
-Pickett showed off a plus arm, definitely a bit stronger than some thought, along with his usual excellent accuracy and anticipation
-Willis is getting much more of a media push for a supposed "amazing" workout, but I thought it was just decent. His arm is stronger than Pickett's, but we already knew that. His accuracy was decent but still needs work. I saw a few throws behind his receiver and a couple of deep balls that the receiver had to slow down for.
-His one throw being shown on a loop is being talked about like it's so amazing but if you watch he literally stops rolling to his left, completely resets his feet and turns his shoulders, and then launches the ball. It's a nice throw but not remotely as impressive as the one Zach Wilson tossed last year.
-I'm not sure why Willis is getting a pass for being only 6'0" tall when the media crucified Baker for it. He also didn't run a 40-yard dash and when asked about it replied, "I'm fast." That suggests he's not timing as fast as expected because otherwise he could just run and generate more interest.
-The media miraculously decided to crown Willis the #2 pick to Detroit after today basically off of one throw (which I talked about above), but keep in mind this is a pro day in shorts with no defense on the field. NFL people don't take it nearly as seriously as the media. Remember when they crowned Justin Fields the #2 guy after his pro day last year?
-Pickett had more attendance at his pro day and no matter what the media says, Willis is still widely viewed as a project entering the league, much like Trey Lance. Whoever takes him wants him to sit for a year at least. Pickett is ready to go and can play from day 1. That's exactly what Carolina needs. He was recruited by Matt Rhule in college and the owner David Tepper is a Pittsburgh graduate and booster. Reports came out today that they aren't interested in Baker Mayfield...coincidentally one day after Pickett's pro day. All the signs are there saying Pickett is Carolina's guy. Now they just need to trade up for him. I think they are desperate enough to do so after every other QB has rejected them.
-Thing #4, the non-football thing: It's all…good man
I've been traveling the past week, which is usually a good time a year for me to go visit family that I've ignored the past 6+ months of football prison. A little work, a little play/visit this time of year…a nice 'breather'.
Well, this year's trip was a bit more 'packed' with things to do but on top of that the football mega-news/trades happening has added extra chaos trying to keep up with it. Every time I consider, study, discuss, and change in our projections a whole team's worth of chain reaction to ____ trade happening…just as I'm done, then the next major trade happens and back to the lab again.
It's wonderful…finally! The NFL GMs are putting their big boy pants on and making deals…crazy ones, but 'hey!' at least we got a hot stove league finally.
All that to say – I haven't had time to craft a good non-football thing to expand on here at #4 of Four Things to have fun with writing…because I'm so backed up on work. So, I will quick share the #1 non-football thing on my heart this day/week…
What I can't wait for… What I am basically living my for…or better said, why I am trying to stay alive to be able to see: You know Better Call Saul, the final season, is being released in mid-April?
I have literally spoken the words within a weird, loose, silly but introspective mortality conversation (formed in the early days of initial COVID confusion) – I hope to stay alive long enough to see how 'Better Call Saul' ends.
My YouTube feed is currently teeing up clips from the various seasons and I watch them for a mental break, and the acting is so good…the storyline so wonderful…I will be like the giddiest child on Christmas morning when the new Saul debuts in a few weeks.
I would implore you, as my dying wish on my fictitious deathbed – you have to watch Better Call Saul from beginning to end. BUT you cannot partake until you've watched the entire series of Breaking Bad, which was awesome too, just Saul is another level…a prequel of Breaking Bad. They go together like the most magnificent Chocolate and divine Peanut Butter.
You are missing out on a beautiful piece of art if you've not watched B-Bad and then dovetailing right into Saul.
If you've already done so and are counting down the days…I'm right there with you.