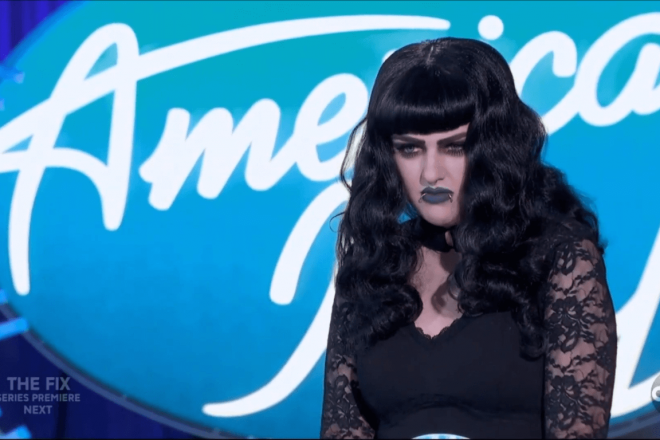 R.C. Fischer
Total Football Advisor
09 March 2022
2022 Dynasty Offseason: Four Things Report for 3/9/2022 (Gallup, Njoku, Metcalf, American Idol, among other things)
--Thing 1: The Dallas Cowboys Receivers…
As we've been discussing here in the past, Dallas has quite the dilemma with their receivers going into the free agent period.
They basically had CeeDee Lamb still on contract, and all their other WRs and TEs hitting free agency. Were they going to be forced to overhaul their entire group…or forced to pay up to retain what they'd had?
Well, this past few days…the questions started getting answered.
First, Dalton Schultz just got the franchise tag…smart move. Stable option working well with Dak. Big hole filled…especially with Blake Jarwin possibly missing 2022 due to injury (again).
But lower key…they re-signed Noah Brown too, not letting him get to free agency. A great blocking WR who is a decent enough WR in the passing game.
I think Dallas is going to re-sign Cedrick Wilson next…and if they do, that's really smart.
Then the big question…do they sign Michael Gallup before free agency…with him rehabbing his ACL surgery? Are they really going to ditch Amari Cooper and invest in an injured Gallup? I think so.
Dallas would be comfortable running a Lamb-Wilson-Brown + Schultz grouping until Gallup was ready…whether that be by August preseason or by Week 3…or Week 6 into the regular season. etc.
If they intend to go Gallup-Wilson-Lamb + Schultz, but if Gallup is a bit of a question mark on rehab, then three things come to mind…
1) It's a huge statement on their faith in Gallup as a #1 WR in Amari's role. And I have always been a Gallup fan (of his talent). So, I'd see FF-value here…as the FF-world chases Lamb.
2) If Gallup is out into the season some games…Cedric Wilson is a nifty PPR sleeper right off the bat for 2022 season.
3) Schultz could be Dak's most trusted throw of all the guys, period…and thus Schultz back at it as a TE1 in PPR…a top 5 or so TE1.
What was once a very sexy receiving group is about to get unsexy, but very capable…and chock full of FF sleepers, because of the unsexyness.
--Thing 2: What Are The Browns Doing?
Why did they franchise tag David Njoku? $10M for 2022 season, really? This was the key to your 2022 title run, making sure you spend more money on TEs than anyone in the league…and then you barely use them in the passing game?
Cleveland doesn't have a ton of cap space to spend in free agency…and they have to overspend to get anyone to go play there.
Baker Mayfield jumped to $19M on a 5th-year option…entering a lame duck QB season.
They'll save $15M if they cut Jarvis Landry, but then what difference making WR are they gonna get to come to Cleveland to play in that low-attractive-to-free-agents-city with a lame duck QB? At least they have all those TEs not-to-throw-to.
This team was supposedly the sneaky Super Bowl pick for last season? A year later, they are the worst team in the AFC North…and that's a division with the Steelers in it!
They need a helluva free agent signing class + draft to stop this ship from sinking.
Cleveland and Pittsburgh might have two of the worst offenses in the league for 2022, we'll see after the draft – if so, that helps the Bengals-DST look more attractive for 2022. The Bengals-DST has one of the better schedules out there, on paper, pre-NFL Draft – Darnold, M.Ryan, Saints? Bucs? Tua are all scheduled…on top of 4 games with CLE+PIT. Baltimore is not a big fear factor either.
 --Thing 3: Seattle's Salary Cap…
For more of my thoughts on the big SEA-DEN trade, be sure to listen/watch on-demand the Video Q&A show from last night (3/8).
Two things I did not go into about it…
1) This is not good for the Seattle WRs, obviously, for FF.
We don't know who the Week 1 starting QB will be for Seattle, but it likely won't be great…or even good, whether a rookie or a retread veteran, or Drew Lock. It will be a big drop from Russell Wilson.
Tyler Lockett is BFFs with Wilson, so he's not gonna have the same connection with the new guys as he did with Russ.
D.K. Metcalf is a hot head and he'll want his big deal now…he can't afford to have a down year with Drew Lock or Matt Corral or whomever going into free agency or a franchise tag in 2023. This could go sideways real fast with DKM being a thorn in the team's side all-season, complete with more erratic performances…like he's had the past season and a half.
I wouldn't be shocked if they looked to trade Metcalf to – might as well go all the way with the rebuild for the future, and not pay DKM a $80M+ extension…don't even deal with it, get rid of it.
DKM decoupled from Russ…not good for DKM's Dynasty future (as we know it today)…right?
2) Seattle cut Bobby Wagner late Tuesday night. That moves puts Seattle #2 in current salary cap space in the NFL.
With a ton of cap space and a new, incoming wave of draft picks…Seattle might look to quickly remake, not rebuild this team in 2022. I think they'll fail at their efforts, but I don't think that they think that they'll fail – they (management) think they're geniuses held back by Russell Wilson. Now, they've eliminated their problem…in their minds.
If they don't have a legit, high-end QB…it isn't going to matter.
For FF purposes: They do have plenty of money to spend on Rashaad Penny to be their lead back…if they are remaking, not rebuilding.
 --Thing 4 (the non-football thing): American Idol
I might have mentioned this before, but I think it's still true…American Idol may be my favorite television show now. It's been for a few years now, possibly. A couple of contestants I recently watched got me to thinking about it and discussing it. I'll share the clips of them for some feel-good video for an ending.
I mean, I'm looking forward to the final season of 'Better Call Saul' (April 18th final season debut)…the best television I've ever watched. 'Saul' scratches my creative/story-telling itch…the beautiful bridge from the great 'Breaking Bad' to the quasi-prequel of Saul. I could not love a TV show anymore than 'Better Call Saul'.
However, I was watching American Idol the other night with my wife, and we were discussing why it might be our favorite show – and it's because it's one of the only televised events that can make me tear up…out of joy. It's good to 'feel good' for others.
There's something about the innocence and beauty of people discovering, or being discovered, for having a gift (in this case, singing) that most of them don't know/believe they really have. They walk into an audition raw, unassuming, nervous, usually with little-to-no experience and they sing part of a song and look at the faces of the judges for reaction. And sometimes the auditioner/singer looks like nothing at all, in a 'judging a book by the cover' way, but then we're shocked and amazed when they are so obviously talented in just one lyric into their song that it sends chills up your spine and you see the judges faces change in an instant. It's like when you know talent, from a music industry perspective, and you've seen a bunch of 'B' players (or worse) and then that 'A' walks through the door…or that 'A+', who has no idea they are an A+ but this person from ____ normal/Podunk town, who works in an office or car wash or restaurant, is about to have their life totally changed (potentially)…changed into a dream world – it can bring me to tears thinking about it/watching it happen.
It also works that way when I'm scouting football prospects. This time of year I have little clue about any of these college prospects (and I don;t want to going in, I want to make my own calls unbiased/untainted), maybe I've heard a little something about them or seen their mainstream ranking, but I've never seen these college prospects really play for myself. I never know what's gonna happen when I flip on that tape each day – I'm looking to be shocked and awed. It's a fun job. It's like American Idol, in a sense.
I'm not the only one brought to tears when talent comes out of nowhere. Here's a clip from last week's show that forced the topic discussion between myself and my wife – just how amazing, beautiful this show can be. Everything about the post-Simon Cowell American Idol show is found in the following clip…
Oh, and I stopped watching Idol for a season or so when they ditched Simon Cowell, because I used to like the Cowell 'mean' or 'real' critiquing approach and watching the wacky singers during auditions to laugh at them. After Cowell left, then the show had a few silly, empty 'star' judges rotating in and out who were all but useless…but now they have musical industry titans who know their stuff and are there to be a positive influence/force for the show/the young people, and you can tell they care about their jobs/these kids. I didn't think the trio of Ritchie-Bryan-Perry would work, didn't like them at first…but they are perfect for the show, they are evolving, they take it seriously, and they are there to help…and seem to be genuinely good people (in an industry filled with awful people)
The trio of Ritchie-Bryan-Perry might be net worth over a half a billion dollars collectively…but then this unassuming teenager from West Virginia brought them to tears too…tears of joy. If this entire video, start to finish, doesn't move you in some way…you have no soul. Enjoy a moment of positive to end this piece: https://youtu.be/BnC2Khkxo9o
And then you never know when this is walking through the door on American Idol, don't stop this video early of fast-forward ahead…just let it breathe/play (if you've not watched this before): https://youtu.be/KFO1NH6XHFo