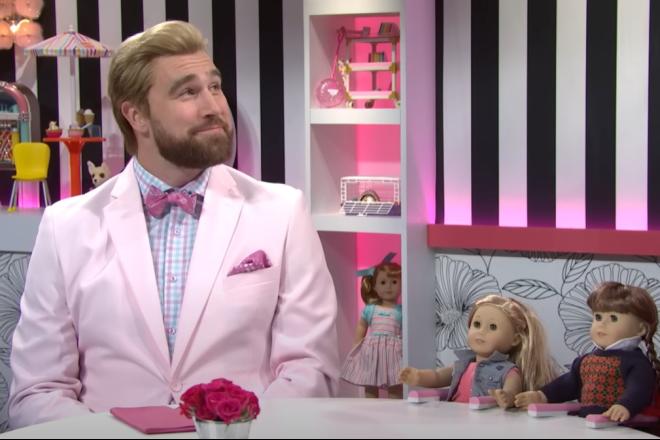 R.C. Fischer
Total Football Advisor
25 May 2023
Some reading this have the luxury/pleasure of possessing Travis Kelce for your Dynasty team. I'd also hazard to guess that many reading this have tried to get Kelce but have been unable to for the past year or two…while some have been staying away from Kelce pursuits due to age concerns (if you've been with me for a bit, I hope that's not the case).
What's more likely among readers of this report -- you drafted Dalton Kincaid in Dynasty Rookie Drafts that have been held already, or you're planning to with your back-half of the draft DRD 1st-round pick. We've pushed Kincaid to the moon pre-and-post NFL Draft, and most FFMers either had/have a DRD pick in the middle/late-round 1st in this DRD or traded back into the 1st-round to land him and/or Anthony Richardson, but the Richardson ADP ship has been pulling away fast, so it's Kincaid as the most likely FFMer DRD 1st-round pick right now because Richardson is going off the board faster-and-faster.
But the public is getting wiser to Kincaid now too. A week or two after the NFL Draft, the first wave of DRDs saw Richardson going #7-12 overall, and Kincaid #9-15 overall, on average/ADP. Now, as we discussed in a report last week, Richardson is gone within the top 5 in most every DRD that I see and soon-to-be a top 3 pick. Richardson's rise happened in the last two weeks, and the Kincaid rise is starting to fire up this week…no chance he falls to #13+ anymore and he's moving from the #9-12 range to popping up more-and-more at #6-7-8 in many recent DRDs we're tracking/I've seen firsthand -- and usually that jump is an FFMer's quick trigger pull. We drove the market/ADP some on Richardson, but I think we're collectively having more impact on the Kincaid rise -- sorry, to those whose DRD is still to come. You gotta get your league's DRD as early as possible to take advantage of the mainstream suckers.
Out of the gates, Richardson and Kincaid were ranked poorly by the mainstream analysts -- fancy FF analysts don't like QBs or TEs in rookie drafts or any other type of drafts…they don't consider them on the same level of importance as RBs and WRs, and scoff/mock those who do go after QBs and TEs highly. I've been scorned by my colleagues/the FF 'elitists' my whole career for promoting the QB and TE on par/above RBs and WRs.
It's not a 'position group' thing. I hate that FF logic more than anything in the game -- when FF analysts say, "Oh, you should/can get a quarterback/tight end later in the draft." I'm not interested in highly-drafting a 'tight end' (for example), like I'm filling out some grocery list and need to buy 'milk'…I'm interested in HIGHLY drafting Dalton Kincaid specifically. If you go to the store for me and get 'milk' and it's not whole milk -- you're going back to the store to get me the real/good stuff. Take your percentage milk outta here…and take all the other TEs in this DRD and last DRD and most all the DRDs the past decade with you.
I want to speak to those who have already acquired Dalton Kincaid or are about to...but this is also for nervous (on age)/not-nervous Travis Kelce owners as well.
Let's discuss Kelce first… The only tight end to own in Fantasy. The one true difference maker at his position that usually scores several points per game ahead of the next closest TE, in a season. And he 'lapped' the midrange TE1s ranked #6-7-8-9+ last season in PPR PPG...and in non-PPR as well. Kelce is arguably, statistically/economically speaking, the most unique/valuable asset in Fantasy for the upcoming season.
Those that own Kelce are extremely grateful that they have this luxury, but many are getting worried (and have for the past 2-3 years) that the soon-to-be 34-year-old TE is FF-living on borrowed time as an elite performer. He can't keep this going forever. Despite the fact that people have been saying that for the last 2-3 years, and have been wrong -- one of these years it is gonna be true. I think we're gonna get one more year at the top out of Kelce.
I get that one of the most scary things in all of Fantasy roster management is the fear of possessing a highly valued asset that is aging -- and you get caught the year that the fall happens…and you're kicking yourself that you didn't magically trade him at the perfect time. Many FF owners around the globe have tried to find that perfect time in the past three years to 'sell high' on Kelce, and they made the move/sell off, and it hasn't worked out so well. But the fear is real…and we are getting closer and closer to a decline/the fear becoming reality.
So, what do you do with Kelce right now? Trade him hot? Ride it out and take the hit when it's time?
What if you simply acquired Dalton Kincaid as your solution to the Kelce worry? Acquire Kincaid to go with Kelce…not construct an elaborate trade away of Kelce before the fall. Just HOLD Kelce with Kincaid!!!
If there's gonna be a 'next Travis Kelce' (which is almost impossible to equal or beat) -- it's likely to be Dalton Kincaid, not Kyle Pitts (right now/under Arthur Smith) or anyone else. I'm not going to go through the detailed scouting again on Kincaid, there's plenty of material I've published on the subject…so, you already know. For new readers, the quick synopsis: Dalton Kincaid is the best-looking route-runner/receiver tight end that I've ever scouted…right there with Kyle Pitts, and likely past him. Kincaid is that mythical creature that has the TE size/build but feet like an elite WR -- he's nearly uncoverable. If you try to put a quicker cover CB/SAF on him, Kincaid has a size advantage (and usually speed/agility advantage. If you try and have a linebacker mirror him, as is defensive tradition -- you're dead. No linebacker has the feet Kincaid does.
I could've said a lot of these things about Kyle Pitts, and did a few years ago…the best built receiving TE that I'd ever seen…until Kincaid came along. Let's say the two TE prospects are both great, and they are, but Pitts is dying off in a heavy run game with terrible QB play…dying of a lack of targets. Kincaid has an advantage right off the bat -- works with Josh Allen, not Matt Ryan/Mariota/Ridder. And I believe Buffalo moved up to draft Kincaid because they'd seen enough of the Travis Kelce domination by their rivals the Chiefs -- they've seen it firsthand for the past few seasons (regular season and playoffs). Kincaid is coming in to be their Kelce weapon. Why the Falcons drafted Pitts to make him a decoy and blocker…I have no idea. Kincaid is coming into a better situation.
There's the obvious FF-fear this might be Kelce's last great/elite season. There's the FF-fear that rookie TEs always start out slow and that you will not get a lot of FF juice out of Kincaid in 2023. Well, what if you take those two realistic fears and combine them like chocolate and peanut butter? Have Kelce for 2023, assume it's his swansong/good-bye kiss season…and then have Kincaid ready to move into your TE spot to take things forward for the next 5-10 years!
Sounds easy! Just do that.
Seriously, I know it's not that easy. What I'm suggesting is -- if you have one piece or the other, then doesn't it make a ton of sense to add the other and see if Kelce can be a Dynasty bridge to Kincaid…a seamless transition at some point, hopefully maybe dominant together at the same time for a year within the transition.
Have Kelce already? The worry about Kelce's eventual age-related decline can be better planned for by acquiring Kincaid…not dumping Kelce for what you can get now trying to guess ahead on the perfect time to sell him off. Enjoy another year or two of Kelce worry free…and not worry about 'is this it, is this the end of the good times'?
If you have, or are in position to have, Kincaid…you know year one is likely a slow/low start for the first few weeks before a turn midway of the season…if he turns to TE1 this season at all. You don't have to worry about 2023 from Kincaid…if you go get Kelce.
"But Kelce will be hard to acquire," you will react. Yeah, maybe. I'm saying to go-for-it -- knowing it won't be easy. You're gonna have to make it worth his current owner's while. You might have to overpay, but of all the FF things to pay up for -- Kelce is a top of the list consideration. But remember my earlier setup -- people are afraid of the Kelce fall-off and that they'll get stuck holding the bag. It might be easier to acquire Kelce than you think. Not cheap, but not as expensive or impossible as you might think -- I've been an acquirer of Kelce the past two years…it can happen rather easily, shockingly. The prevailing 'feeling' on Kelce by current owners is -- he's gonna burn me soon, so I'd love to trade him to someone and let them get burned. That 'burn' (of you) thought is delicious for current Kelce owners…more delicious than thinking positive/thinking Kelce will be the top TE with distance again this year. FF owners usually never think positively…we spend more time fearing real/percieved negatives. The negatives here are Kelce burning them/falling off fast due to age -- you MUST assume that's the prevailing thought of a current owner, no matter what they say/text to you.
Would you trade your 2024 1st-round pick for Kelce in Dynasty? I would use it in a deal for Kelce…especially if I had Kincaid to hook this thing together with. What's your 2024 1st gonna be…a #10? #12 overall? I assume it's going to be a late first in a year because you'll finish well in 2023. Kelce + a 3rd/4th round pick 2024 for your 2024 1st and a junk/moderate TE you have, if you have (Juwan, Chig, etc.). Just thinking out loud.
If you already have Kelce, then the hard work is done. Now, you just have to get Kincaid. If you possess a #5-10 overall DRD pick and don't use it on Anthony Richardson, then Kincaid is in play…and perhaps, owning Kelce already, the bridge from Kelce to Kincaid makes Kincaid a priority more than a QB. If you don't have the pick in the #5-10 range, or plan to use it on Richardson, how do you get back into the #5-8 range in this DRD to get Kincaid? Again, you could offer your 2024 1st and a trinket add on for the #5-6-7 DRD pick this year…it's like using your 2024 1st for Kincaid, essentially…only you're getting it now not a year from now…it's economically more valuable now. A player of some desire + your 2nd in 2024 for their #5-6-7 now and their 2024 3rd/4th type thing is always a thought as well.
Having a Travis Kelce the past few seasons has been an FF-gift from God. Acquiring the next best shot at Kelce 2.0 to continue the advantage into the rest of this decade -- it's worth putting the effort into. If you believe in Kincaid like I do…and I'm not alone, many are arriving at the Kincaid party in DRDs lately. We were just the most in on him, which was great a week or three ago, but now the bandwagon of Kincaid lovers is getting crowded.
Worst case scenario…if you can't acquire Kincaid now, reasonably…let him plays 2-3-4 games this season with 1-2 targets a game, starting slow as rookie TEs do, and then come knocking at a panicked FF owners door.
One last piece to this Dynasty TE puzzle…
What if Travis Kelce goes down this year? Not fades off in production, but I mean hurt and gone. If you have big enough rosters, if you own Kelce you should own KC backup TE Noah Gray. He's not as good as Kelce, not even close -- but he will be the main TE working in an offense with Patrick Mahomes, and an offense built with TE success as it's lead punch.
There's rare few TE 'handcuffs'…Noah Gray might one of them. Having a Dynasty TE depth chart with Kelce-Kincaid-Gray…that's about as savvy a short- and long-term plan as you could have.
Fare thee well.
You get so much more than just good Fantasy with Travis Kelce:  https://youtu.be/cn154emMguQ