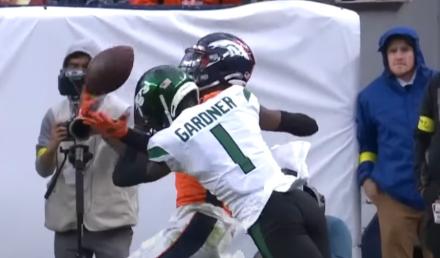 R.C. Fischer
Total Football Advisor
21 May 2023
Intro: In this 'pairing' series, we'll take a quick look at the top defensive units (talent-wise, per me) and try to find their best 'pairing' match schedule-wise for 2023. We have to consider pairings at DST right off the bat because there are no shutdown defenses and there are so many good offenses now, it's hard to find any one DST that has a great schedule run on its own -- but combining two DSTs that have schedule's that complement each other might just get us by with an advantage at the position.
The more I look at the schedules for 2023, the more I hate my two favorites/the two I think are the best defensive units in the NFL (on paper/in theory) -- the Dolphins and the Jets. Both DSTs project for nice/DST1 level PPG scoring projections for the full season, but within that their schedules start terribly with tough matchups littered all over. It's going to be a huge variation of scoring potential week-to-week with these two DSTs.
Miami's schedule is tough/sucks early then clears up later -- but that's so tough to deal with in redraft because by the time we hit midseason, so much has changed in the league due to injuries, etc., that what we think looks good 2nd-half of the season…might be wrong by midseason, or more likely other DST opportunities spring up to use -- and then we've wasted the early part of the season on promising DSTs that their crappy early schedules negated.
While Miami's schedule is bad early then shows promise later season…the Jets schedule just stinks all the way through. You can hardly find more than 1-2 favorable matchups in-a-row before the next hammer hits. Not only do they have the two divisional Buffalo/Josh Allen matchups (Weeks 1 and 11) to deal with but Miami's offense is also a divisional problem for the Jets…and they have Miami Weeks 12 and 15. KC, Philly, and LAC are also on the Jets schedule…with KC Week 4 and Philly Week 6. Not good.
Really, as much as I like the Jets defense (a lot) -- they are virtually undraftable for me for 2023, outside of Best Ball…and obviously you need to pair them in Best Ball.
I had our computer suggest the best pairings for the Jets-DST, as we read situations today, and there are so many rough spots…it was hard to find a perfect-ish match. I had to keep lowering the standards to find some kind of plausible season-long match.
There are so many schedule spots to consider for the 'pair' on the Jets that I won't go into detail on each pair, but I can tell you that I searched for DSTs that had favorable matchups to go in place of the Jets-DST in Week 1 (BUF), Week 4 (KC), Week 6 (PHI) and then the Week 7 BYE, followed by Week 9 (LAC) and Weeks 11-12 with BUF-MIA…and then Miami Week 15. That's a lot of hot spots to cover.
The best DST pairings the computer suggested that covered most of these 7 weeks of problems but also had to have a good/great matchup Week 7 to cover the BYE were…
1) Jaguars-DST (really helpful out of the gates to cover Wks 1-4-6-7)
2) Saints-DST (and the Saints have a great schedule on their own all season pretty much)
3) Commanders-DST
*Houston-DST has some nice pairing, but they also have a Week 7 BYE…so it blows up there.