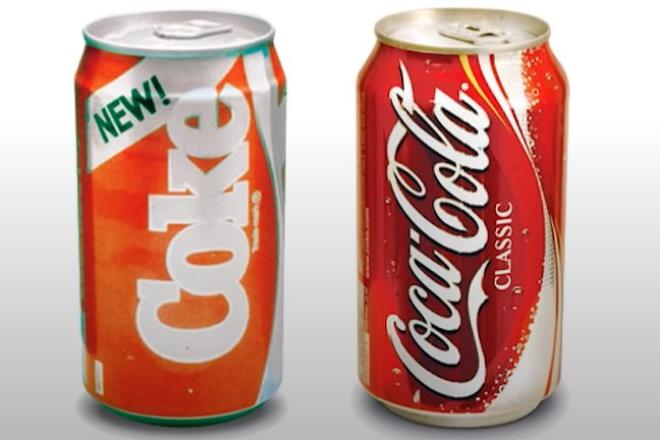 R.C. Fischer
Total Football Advisor
10 May 2023
If you haven't read my seminal article about football players and age in the modern era (published last preseason), you may want to read that before reading this piece. And if you have read it before/remember…it's not bad for a refresher because it is so important to set a mindset for managing your FF teams in 2023, and sets the stage behind this report I'm about to lay on you: https://ffmetrics.com/draft-guide/1869-2022-rc-ruins-everything-1-rc-ruins-your-player-injury-fetish-redraft?highlight=WyJyYyIsInJjJ3MiLCIncmMiLCJyYyciLCJydWlucyIsInJjIHJ1aW5zIl0=
To me, right now, there are two great undervalued FF/Dynasty assets in the universe right now…
1) The not-taking seriously of Rachaad White and Isiah Pacheco as arguably the two best running backs in the NFL/for the future of FF and Dynasty…not-taken seriously by the mainstream, and all football analysts, and thus not-taken seriously by the masses.
2) OLD but elite wide receivers.
In our heart of hearts, and the Dynasty ADPs reflect it as well, we'd rather have the young up-and-coming WR than the elite veteran WR who is approaching or is just past 30 years old. Examples: Garrett Wilson's Dynasty ADP is much higher than Davante Adams. Jaylen Waddle's Dynasty ADP is much higher than Tyreek Hill's. Amon-Ra St. Brown's Dynasty ADP is much higher than Cooper Kupp's. Mike Williams' and Jerry Jeudy's Dynasty ADP is higher than Keenan Allen's. Chris Olave's Dynasty ADP is higher than Stefon Diggs.
All the older, proven elite WRs are less attractive (via ADP) than most of the younger, up-and-coming WRs who are good, hopeful players -- but really not close in 'right now' talent/output potential as the older elites in 2023…and probably not better than them in 2024 either…and if the Olave's and Wilson's and Jeudy's just go on to be nice/random WR1.5-2.0s…then you wasted you kinda time with them daydreaming of utopian future. In 2-3 years, it's like 10 Fantasy Football lifetimes have happened. Are you really going to see this theory through for 2-3 years without making trades or getting frustrated with the up-and-coming WRs? Are you willing to lose more current title shots worried about things 2-3-4+ years from now?
That's what this OLD (and elite) wide receiver pitch is really about -- questioning your mindset on 'what's really valuable here?' I think Dynasty owners are so preoccupied with three years from now ON TOP OF daydreaming about landing the next Tyreek Hill and possessing them for ten strong years and celebrating their genius about it for a decade -- that they totally discount the value of THE NOW!
Sure, it would be great to possess a Tyreek Hill or Ja'Marr Chase from day one, via the Dynasty Rookie Draft and then they're instantly great and you possess him for a decade of ROI and several titles. It sounds great -- but it doesn't ever really happen that way.
This report is going to center around the (perceived) OLD elite WRs…Cooper Kupp, Davante Adams, Tyreek Hill, Stefon Diggs, Keenan Allen…and let's add DeAndre Hopkins.
Cooper Kupp was a 2nd-round NFL Draft pick and wasn't a Dynasty Rookie Draft (DRD) 1st-round pick, and it took three seasons for him to breakout into WR1/2 range and then an immediate WR2+ fade 2020 season followed by his #1 WR of all breakout season 2021. He became elite/untouchable five years into his career.
Davante Adams wasn't a DRD 1st-round pick and was a 2nd-round NFL Draft pick…he was a near-bust for Green Bay, breaking out three years into his career and never letting up from there.
Tyreek Hill wasn't a DRD 1st-round pick and was a 5th-round NFL Draft pick…he wasn't even picked in most DRDs his draft season. You got him off waivers his rookie season and then gold from season two on in his career.
Stefon Diggs was a 5th-round pick and wasn't a 1st-round DRD pick…not really taken at all in most DRDs. He broke out with Minnesota in 2018/his year four, but really broke out with Buffalo in his sixth season.
Keenan Allen was a 3rd-round pick in the NFL Draft and not a 1st-round DRD pick. He had a great rookie season and then had three years of injuries/wobbly seasons and then got back going in year five and has been consistently good since.
DeAndre Hopkins is the only 1st-round pick WR on this list, and he was a 1st-round DRD…and he was good-not-great for two years before breaking out in year three, fading in year four, back to a star year five.
Notice a couple of patterns…most of today's veteran elites were NOT 1st-round draft picks in the NFL or in the DRD. They mostly all started slow -- meaning you could've traded for them or got off waivers easily early-on. Most of them didn't have their breakout and then never looked back…there's some breakout followed by a down season or injury followed by re-breakout -- which means there were windows to acquire them/windows where owners were pissed at them/willing to move them AFTER they had their first breakout moment.
The Justin Jefferson story is to be desired/coveted, but hard to identify -- a 1st-round NFL Draft pick, but not the top WR in his DRD pick, broke out his rookie season and hasn't let off the gas, or been injured, since. I want that story…but he's the one WR that has been near-flawless…in a Fantasy Football league that needs 30+ WRs to start every week.
Instead of groping around for the next Justin Jefferson, by possessing a million young WR lottery tickets (and then never patient enough to hold for 2-3-4-5 years for the breakout), what if we just kept acquiring KNOWN, older elite WRs and used them up for a couple years and then when they faded off, we go acquire the next one to use for 2-3 years of FF goodness, wash-rinse-repeat?
You know how I often say NFL head coaches would rather lose but commit no turnovers or penalties in a game…than win the game but lost two fumbles and had more penalties than the opponent? Well, the Dynasty GM version of that is -- you'd rather hold a WR lottery ticket daydream and see it never mature into an ROI over several years than acquire an older, elite WR and see them age out on your roster in a year or two or three from acquisition. The #1 worst thing that could happen to a Dynasty owner (in their minds) is where they acquire an older player and eventually that player fades off in output and then has no trade value, because everyone hates old players.
I could have substituted 'RB' or 'TE' into that statement above as well, but I'm focusing on the WRs because I think it's a great, unique undervalued buying opportunity right now.
If you invest in something today and it ages out faster than you expected, it is no different than investing in a young player who tears their ACL in-season and you effectively lose two seasons (like the Javonte Williams fear, for example), or investing in a young player who looks great but gets screwed by their coaching staff or QB or depth chart (the Chase Claypool story). But somehow the thought of a player aging out is the worst thing in the world compared to all the other way FF players screw us. We gotta change that mindset. We gotta stop thinking young and promising is greater than older an elite. We don't even know what 'old' is anymore in this era anyway.
All these Older, Elite WRs…let's label them OEWRs, just to have a cool acronym all our own to describe them are available at some kind of discount. Let's look over them in reverse order of least-to-most UNDERvalued (in my opinion)...
#6) DeAndre Hopkins (31+ years old at 2023 season kickoff)
I think Hopkins is the weakest of these six OEWRs for Dynasty acquisition…and weakest/most worrisome on the field. Hopkins is fading a bit, but still high-end. He's likely to be traded this offseason, but we don't know where he's headed and how that will look and how fast he'll get up to speed in his new situation.
He's the most worrisome from a 'talent fade' situation AND from the 'unknown' of where he'll be playing/who his QB will be in 2023. However, he's the cheapest/worst ADP of the group in Dynasty…so that helps.
#5) Tyreek Hill (29.5+ years old at 2023 season kickoff)
Tyreek still has a 'cool' factor and seems WAY younger than all these guys but he's not that much younger…all these OEWRs are all around 30 years old by a year +/-.
Tyreek says he's retiring after the 2025 season…which makes sense because that's around when his high-level effectiveness will probably start to decline. He'll probably still be good, but maybe not the old elite 'cheetah' we're used to. You got at least three great years with Tyreek Hill ahead. His next 3 seasons will likely beat (for output) all but 1-2-3-4-5 or so other WRs at the top, at that time. Why is that quality dismissed so easily because you can see the end (2026)?
I'll buy Tyreek for the next 3 years if someone wants Garrett Wilson or CeeDee Lamb in exchange…or some RB2 hope + a late 1st-round draft pick…or for my 1st-round pick in 2024 (and ask for a 3rd in 2024 coming back), if I want to buy an upgrade for the NOW.
#4) Stefon Diggs (29.5+ years old at 2023 season kickoff)
Most people would guess Diggs as the youngest of this OEWR group, but he's second youngest, by a hair compared to Tyreek. And they'd think Diggs is much younger than Kupp-Adams, but he isn't that much younger.
What Diggs IS on this list of six OEWRs = the least gifted/talented and the most volatile. Diggs has a diva attitude and contract that may get him sent packing soon…or just gets sideways with the QB/HC this season and then moved midseason -- we saw things devolving late last season in Buffalo. And Diggs plays in the most difficult division filled with elite shutdown corners he has to face 6x a season and plays in the worst late season weather of the group.
Of the six WRs here, Diggs plays outdoors in Buffalo/the AFC East a lot late in seasons while the other five OEWRs are in more favorable late season weather -- four OEWRs here play in a home dome and one plays in Miami, Florida. Tyreek has the AFC East schedule of corners too, but is uncoverable by mortals, whereas Diggs is shutdown-able.
#3) Davante Adams (30.5+ years old at 2023 season kickoff)
Adams is usually the king of these OEWRs, but he lost his Derek Carr connection…and the Aaron Rodgers connection was ripped away the year prior. Because it's an 'unknown' how he'll do with Jimmy G., so now Adams is becoming more and more a bargain for the first time…not the slam dunk gold standard OEWR.
I think Adams is his own thing and works well with just about anyone…and Jimmy G. is better than Carr, but Adams-JG are also not BFFs since college. Can you imagine Davante's value if he got traded to the Saints or Jets this preseason? If he did get moved there, his ADP would skyrocket. I don't know why the Jets aren't selling their souls for him, but it's probably too late for 2023 now. Maybe at the trade deadline?
I like the value of Adams regardless as people start to bias against the OEWR's age (Davante is now OVER the dreaded 30-mark)…as much as I still like Adams, the #1/top on this OEWR list is my preferred acquisition ahead of Davante.
#2) Keenan Allen (31.5+ years old at 2023 season kickoff)
The oldest of the group…and battles DeAndre Hopkins for worst ADP/cheapest to acquire.
Allen feels like he's ending/fading, but did you know he had his best yards per game output in the past 5 seasons last year (in 10 games)? His numbers last year were as good as they've been in the past 5 seasons/in his 10-year career.
Allen missed several games to start the 2022 season with a quad issue and he when he was right/back, he played in 8 games to end the season and averaged 7.5 rec., 84.4 yards, and 0.50 TDs per game…in PPR-land that's 18.9 PPR PPG, which would have been the 5th best PPG among WRs for the 2022 season (Wks1-17).
Keenan is his QB's #1 target and that's not changing in 2023. Yet, Mike Williams has a slightly better ADP than Allen. People take the inferior LAC WR because AGE!! They'd probably take Quinten Johnston straight up for Keenan in a Dynasty deal. Dynasty owners would rather lead their league in 'lowest average age roster' than win titles -- I hope that title comes with some prize money! I'd rather go for titles.
I love the bargain that Allen is -- his game has never been about speed/athleticism, it's just been about being great at his job -- and now he has an ace QB to work with, and still no threat on the depth chart to take that away.
#1) Cooper Kupp (30.25+ years old at 2023 season kickoff)
Kupp got hurt in game #9 last season. Let's just take his 9 games played in 2022 (including the partial/bad/got hurt final game for him in 2022) and double his numbers for what a 17-game season might have looked like: 150 catches (would've been a new career high), 1,600+ yards, 12 TDs -- a season that would have found him as the #1 WR for PPR PPG (Wks1-17) for the second year in a row, besting Justin Jefferson by nudge.
…and yet people are virtually giving him away this offseason. Why? Because they think/say: HE'S INJURY PRONE…and he was hurt last year and missed half a season. All true things, looking over his career, BUT he was healthy in 2019-20-21, playing 48 of a possible 49 games. In 2022, he sprained his knee midseason…and when he was set to return after 4+ weeks off, his team was dead, Stafford was done/out, and there was no reason to push him back. This OEWR got a break/time off last season…a refresher a lot of other OEWRs didn't get. He didn't tear or break anything, just a random sprain. That isn't the worst thing – just a sprain but a half-a-season off due to circumstances around it.
Kupp + Stafford = FF gold. I want in. And he's being given away (considering his true value). The one name among all these (besides Allen) that Dynasty owners want off of the most is Kupp…all because of a perception that is not reality.
Games Played since 2019 (and total catches in that span):
65 games = Adams (421 catches)
64 games = Diggs (401 catches)
58 games = Tyreek (375 catches)
57 games = Kupp (406 catches)
56 games = K. Allen (376 catches)
50 games = Hopkins (325 catches)
If Justin Jefferson duplicates his 2022 season, his 4-year output would be…
67 games = Jefferson (452 catches)
Unlike Adams, Kupp has his same QB back…he should resume greatness right where he left off.
You know what's crazy? You could probably draft a Best Ball team right now with the #1-2-3 picks as Tyreek/Kupp/Adams
Possibly Adams 2nd-rnd (early)…or a top QB would be more preferred.
Keenan in the 3rd.
How would you like a Kupp- Mahomes-Keenan start, fading RBs and then getting Rachaad-Pacheco 4th-5th? That would be a MODEL team for best Ball…and probably Redraft coming up.
The thing is, in Dynasty…you might have Mahomes and Rachaad and/or Pacheco, and you can trade into the OEWRs easier than you'd think, potentially. And you could have THAT starting lineup for Week 1 of 2023.
All this same argument for OEWRs…I can add the name Travis Kelce in too -- biased because he's older, but he's in a more unique spot where the TE pool is more shallow than the overcrowded, deep pool distractions at WR for people to chase. I'll likely write something similar to this piece about Kelce's value in the Dynasty world coming up.
One of the main themes for 2023…
O.
E.
W.
R.
!!
OEWR