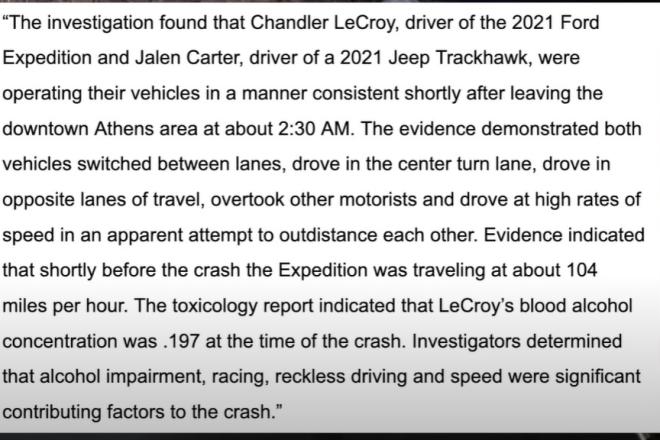 R.C. Fischer
Total Football Advisor
02 March 2023
2023 NFL Combine Notes (from the 3/1 meetings and press conference day)
Tuesday and Wednesday are non-on-field drills days at the Combine, but the team's personnel people and many coaches are in town to meet, hold press conferences, and discuss deals. There's a lot of real news and fake news/rumors going on all week, especially Tuesday-Wednesday.
Wednesday was a shorter day, some of the coaches and staff heading home today or in the morning -- they'll process all the Combine events on video…which is smart. That's how I'm going to do it...it's not must-see-live viewing anymore -- but it is a must study and must process the information event for sure.
Here are my (limited) notes from Wednesday's news, press conferences, and general discussions I've had/things I've heard/been told from sources (reliable or not)…
*Notes, are in no particular order*  
 -- The big news from the NFL Combine day two was the breaking news on the arrest warrant for Georgia DT Jalen Carter.
The incident is not pretty (illegal street racing accident + fatalities) and we don't know whether Carter is guilty or how guilty…but it looks rough. There's also word of him changing his stories about the incident as well. All not good for a guy the NFL was already a little worried about on 'mindset'.
I thought he was immature more than lazy in my scouting…and who cares about the brains of a defensive tackle, honestly? But having bad off-field incidents is a glaring sign of the immature, a 'mindset' worry…and that has to affect his draft stock.
Carter likely falls from top 3-5 to #6-10+ range…and falling with any more bad news that leaks.
I don't know that we would have had him top 20-30 come late April draft rankings, as it was…on his merits/play…but now this could push him out of our top 30 for sure right before the draft.
The entirety of the NFL loves Carter, and my scouting more 'likes' him OK…and I'm not threatened or worried by being different om my scouting on him at this stage -- it's the story of my whole scouting career. It's not that Carter is a bad player…he just vastly overrated as a talent by comparison to others available and by the value of the DT position.
I know players that played defense for Georgia are now dipped in gold for the NFL Draft/for the media, but that's not a real scouting logic.
 -- I'm listening to as many of the interviews and press conferences of the head coaches and GMs as possible, to try and get a read on who is giving 'tells' (like sounding awkward, or letting info or excitement slip…or playing it vanilla).
So, trying to read Ravens GM Eric LaCosta on Lamar Jackson…
I walk away thinking the Ravens are pro-Lamar…really wanting Lamar. Could be a deal is struck soon…or it could be they will franchise tag him.
The FF values of Mark Andrews…J.K. Dobbins…and a returning Rashod Bateman…all hang in the balance. And I mean, they could all jump/rise…because Lamar hurts all their values, in my book. Not so much Andrews gets a big boost, but definitely the other guys would if a traditional QB is brought in.
 -- Frank Reich is meeting with all the top rookie QBs, and they are also courting Derek Carr. I'm left thinking…remember when Matt Corral was analyst's #1-5 overall pick in the draft about a year ago/at this time? That's why I'm never concerned about being opposite the draft media/analysts…their first instincts are 95%+ wrong all the time.
I have a gut feeling that the Panthers could nab/win Derek Carr over if they really want him…I think he fits with Frank Reich's personality more than a Robert Saleh or Dennis Allen.
 -- Todd Bowles was asked by an NFL Network broadcaster, in a one-on-one sit-down interview, about how he felt if Kyle Trask would have to be his Week 1 starter.
The long, pregnant paise and look on Bowles' face to try to muster up the right political/neutral words for the situation was priceless. That reaction/look on Bowles face lets me know…it won't be Trask for 2023.
 -- People were freaking out about Pete Carroll saying Seattle was doing work on all the QBs. Why? Do people just assume they'll sign Geno Smith? Geno also has a part in this -- he needs to explore all his options. New Orleans may pay him a ton out of desperation, who knows?
I assume Seattle will match/beat any offer…but the more ridiculous it gets, and with them sitting with the #5 pick…they would only go so far. Either way, I think Seattle drafts Anthony Richardson #5…if he's even there at #5, and not gone #2-3-4.
 -- Sean Payton says he's talking to Matt Patricia about joining the Denver staff.
 -- Cowboys coach Mike McCarthy said today, "I just want to run the damn ball" -- when he was describing the differences between himself and Kellen Moore. Wow.
Dallas is in big trouble with McCarthy getting more involved in anything. Jerry deserves what he's going to get/what he is paying for -- a lot of talent going to waste via coaching a la the wasted decade+ of Aaron Rodgers after they won a Super Bowl, once…they should've won 2-3 titles with Rodgers.  
Sell your Dak Prescott FF stock now…if it yields anything.
 -- Brock Purdy's return from injury outlook: September 2023, hopefully. Not good news. The door is wide-open for Trey Lance, who is expected to be ready for OTAs in May.