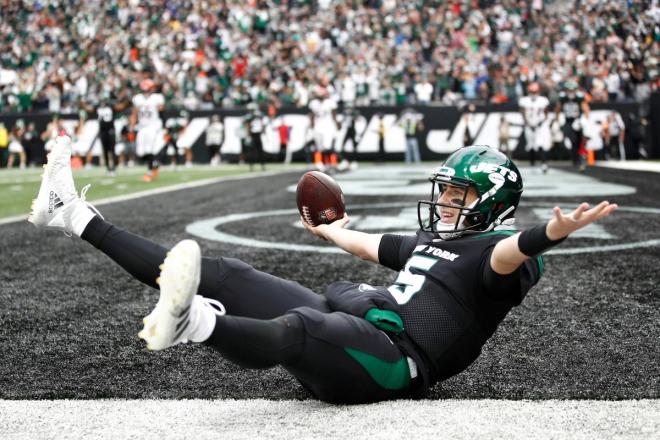 R.C. Fischer
Total Football Advisor
29 November 2022
2022 Fantasy/Dynasty Monday Executive Summary: Week 12
We're coming in for a choppy landing into the final stretch leading into the FF playoffs.
The good news is: an 'OK' majority of FFMers (in our tracking) won Week 12…but just a near-60% rate. I'd like to see that more 65-70%+ on a holiday week. Parris Campbell could get the tracking group to 65%+ but it has to be at a minimum a quality game (14+ PPR pts) and then, for some, a 20+ PPR points spike…which is possible, he's been hot and this is a decent matchup. Parris is heavily owned and started by the FFM crowd.
I feel hopeful with the Parris opportunity tonight, but I don't like the Week 12 team scoring totals I'm seeing (even in victory) or what I see in the margins of victory. Sure, any week can be a one off -- but I was hoping for a big kick/spike in Week 12, to get a feeling of rising into the FF-playoff stretch and we didn't get it across the board. Dynasty teams are rolling, redraft teams are hit-and-miss.
I expected the Justin Herbert Week 12 effort would give a bigger push but there were two offset issues, one in our control the other is getting out of control.
1) Miami kicked Houston's arse so bad, Miami pulled back on the offense…so Tua-Tyreek-Wilson (all 3 heavier FFM ownership) blasted off for a half and then were put to sleep on the sidelines. Nothing we can do about that…some players got five quarters of constant stat opportunity, while many of our best players are on the sidelines with baseball hats on. It's the nature of the FF game…it's what makes it a beautiful aggravation.
2) This is A problem…
Tight ends are dying. If you didn't get Kelce-Andrews, we've been groping/streaming at TE all season but at usually we'd find some TE to work with that would score 7-9-10+ points and be respectable. Week 12 we got a lot of ZEROES…or near zeroes. Juwan Johnson = 0.0. Cager = 3 PPR points first play, never sees the ball again. Taysom = under 3 pts. Jonnu Smith = 0. McBride = less than 2.0. The great Gerald Everett hope vs. Arizona = a lowly 7.8…but that was almost a TE1 week with all the low scoring at TE.
The TE scoring was a disaster this week overall…60% of the top 10 TE scorers were on league's benches or free agency. The gap at TE, in some matchups, was frustrating to say the least, looking at the returns from Week 12.
I mention this to not only complain and sympathize with those affected, but also to note ahead for 2023…I am not pushing RBs top of the redraft next year and I am never saying we should fade QBs or tight ends in redraft. I will never bow to the 'my leagues take RBs so fast, so we gotta get in the mud wrestling pit to get 1-2-3 RBs right away' again. 2022, I gave into the RB-WR ways too much and then tried to get cure with eventual TE3 Kyle Pitts.
I also mention the TE downfall to start this week, because…I don't see any obvious paths out of it for Week 13. This week, we're looking at, perhaps, the most pathetic, barren, desperate options that I've ever seen in a week's waivers…at ALL positions, but even worse at tight end.
My focus this day, this week is trying to figure out what to do at tight end for those streaming/searching. Everyone's urge is to punish bad FF-performance -- so people pre-cut their players on Monday for Tue-Wed waivers for reasons I will never understand. This week it will be tight end's (like Juwan or McBride, etc.) cut today to send a message…why people do that with so many things that could happen before Tuesday or Wednesday, I have no idea. But people somehow think they're sending a message to the rest of their pretend roster, I guess? I don't know.
I mention all this so that you Bobby Knight-esque, punishment mode FF managers try to/please hold your horses on dropping all your Week 12 streaming TEs today assuming you'll just change underwear into some other streamer TE off waivers. It's not that easy this week. Week 12's 0.0 TE could be a top 5 projection this week due to matchups and injuries to their opponent's linebackers, etc.
There are no obvious answers off waivers at tight end in most leagues right now. The loser TE you started last week may be the hero (on matchup) this week. I'm usually very cavalier about streaming DSTs and even TEs…I know I can find gold in the miles of muddy soil. I don't want to have to be in that streaming week-to-week position, but I am comfortable in the mud if I have to. However, at tight end, going into Week 13 in 2022, where I am/have to stream TEs…I'm very uncomfortable with what I see. It may take me days to find the needle in the tight end haystack…but there may not be any needles to find by week's end, is my fear.
If you don't have any tight end issues and are perplexed at this droning on about it…you have no idea the pain on the other side of the tight end tracks. Which is a good thing for you.
Tight end complaints aside (and most people in a league are feeling/dealing with the same issues), by-and-large, everyone seems to be qualifying for the playoffs (that start Week 15) or are one win (or someone else's loss) away or are tied with several others with two games left to go…or are 1-2 games out with two games to go.
If you are still in it, mathematically…then, news flash, you're still in it. So many bizarre twists and turns and weather things and in-game injuries, etc. -- a two-game win streak is easy/achievable. Just win this week and then see where you are at this time next week. Don't cut your tight ends early on Monday for prep into Tuesday or Wednesday waivers and don't write your team off if you are 1-2 games behind the playoffs with two to go. Your job is to win this week and then see where the chips fall for Week 14. There will be several of you two games out right now, with two to go, that will shockingly leap into the playoffs. Fight to the death.
You'll likely fight Week 13 with the roster you got because there is little-to-NOTHING interesting that I see available in most league's (12-team basis for the comment) waivers at TE or RB/WR or even among the DSTs or PKs. I've really never seen or felt this type of way about a week of waivers late into the season…or at any point into the season. Our best hope for new blood for the week might be seeing what mistakes/drops our league mates make on Wednesday or Thursday wee hours of the morning.
Here's all of us trying to find useful or needed pieces off waivers/free agency this week. Good luck: https://youtu.be/wGdhc9k07Ms
*Note any fractional numbers in parentheses (4/2) or (2/3), etc., are a 'split' stat on our definition of a 'quality start' (or not) marker on a player -- using 14 PPR points in a game for RB-WR-TE and 21 for a QB…point levels that are good/productive/well above average starts for a Fantasy week. Trying to identify trends, consistency (or not) in players we might not normally realize.
A (3/2), for example, means: 3 times the player hit at/above the mark, and 2 times they did not.
--THREE THINGS--
TB-CLE
 -- Rachaad White (14-64-0, 9-45-0/9) is the new Le'Veon Bell…super elusive and great hands, White has better hands than Bell or any RB in this draft or any draft back to David Johnson's draft…off the top of my head.
I wanna say White was so good here that it won't matter when Leonard Fournette returns, but I know better. No Fournette = Rachaad RB1 projection…Fournette back = Rachaad as an RB3 flier splitting with Fournette.
 -- David Njoku (5-29-1/7) was on his way to a second FF-dud in a row, but a sensational/Tampa season killer one-handed TD catch at the last second got him over to a good FF output. I have no idea what Deshaun Watson will do with Njoku…good or bad, but it's been mostly good with Brissett.
 -- Mike Evans (2-31-0/9) is playing the worst football of his career. He looks broken down and mildly disinterested. Rookie corner M.J. Emerson (4 tackles, 4 PDs) handled Evans with no problems…not a good sign for the rest of 2022, and maybe not good for his career going forward…unless he's secretly hurt. He won't have Brady next year, so there's that as well.
Evans is a (4/6) this season, but a (2/5) his last 7 games…with no TDs in those last 7 games.
CIN-TEN
 -- Second bigger game in a row for Treylon Burks (4-70-0/6), who is healthy and has his full confidence and is starting to act more like an alpha WR like he was in college. I was wondering if he'd have a good follow up to his nice Week 11 and he did. Growing confidence in Burks as a WR2/3 the rest of 2022.
 -- Samaje Perine (17-58-1, 4-35-0/7) came through for FF with his spot start. Facing the Titans is a tough spot for any RB, one of the best defenses against the RB. Perine was solid. He's a must have for those with Joe Mixon heading to the FF playoffs. One of the best backup RBs out there.
 -- Second 110+ yard game in a row for Tee Higgins (7-114-1/9). Tee is so good, and with Ja'Marr coming back soon it only helps open up the whole passing game for Tee and Ja'Marr…and Burrow.
Higgins is a (7/4) this season…a (4/1) his last 5 games with two 25+ point PPR games the past two weeks.
HOU-MIA
 -- Weird game to read into for Miami performances…Miami got up so quickly (30-0 at the half) that Mike McDaniel started pulling starters in the 3rd-quarter…and then Houston made a sudden comeback, and McDaniel started to put back in starters like Tyreek Hill (6-85-0/9), but Hill developed cramps and was right back out. Tua (22-36 for 299 yards, 1 TD/0 INT) stayed out the entire 'sit the starters' time, for like a quarter+…or he would've logged 400+ yards and multiple TDs.
 -- Kyle Allen's (26-39 for 215 yards, 1 TD/2 INTs) starting debut for Houston didn't look any different than the useless Davis Mills starts…it's not the QB, it's the coaching that's Houston's problem. Nico Collins (6-44-0/9) led the team in targets, so the 'first act' by Allen shows Nico is still the team's #1 WR through the QB change.
 -- I advised a few people on the Sunday Sit-Start Video Q&A to sit Dameon Pierce (5-8-0, 3-8-0/6) even though Pierce is so very talented…but this was a shaky start, and people had legit other options. Like with the QBs, same for Pierce -- it's the coaches/offense. Pierce's output has been dying for weeks. A good matchup Week 13 vs. CLE then a disaster stretch with DAL-KC-TEN. I don't even know if this Houston offense has a 'favorable matchup' scenario, their offense is so horrible.
Pierce is a (6/5) this season, but (0/3) the past three games and under 5.0 PPR points in a game the past two weeks.
CHI-NYJ
 -- I could not be any more shocked or pleased to see rookie UDFA Zonovan Knight (14-69-0, 3-34-0/3) get his first real chance, and then convert that into leading the backfield like a boss this game…with James Robinson set inactive, no less! Michael Carter got hurt in-game and left and suddenly Knight took over.
Is Knight the new lead back if Carter is out? Probably not. This was a game the Jets had control of, versus a weakened opponent, so it played out like a scrimmage/preseason game of sorts, but Knight is good. I'm guessing Knight will just be 'in the rotation, a hot hand/RBBC with equally impressive in this game Ty Johnson.
The last thing I wrote about Knight in the final preseason game: The best-looking Jets RB, to me, this preseason, is a rookie…rookie UDFA Zonovan Knight (4-31-0). Granted, he works against the lesser defenses later in games and I know he's buried behind Carter-Hall…but he's the one RB this preseason who is running with burst/energy/passion/aggression. You know the Jets see it because they have a million reasons not to keep a 4th RB, especially a UDFA one they could probably slide onto the practice squad…but ZK has been so good they wouldn't risk it. He made the 53-man roster, shockingly.
 -- I thought Mike White (22-28 for 315 yards, 3 TDs/0 INT) would have a good game here, but I didn't expect 300+ yards and 3 TDs. He's good, but not THAT good. It helped that Chicago was missing two starters in the secondary going in, then lost ace SAF Eddie Jackson in-game to really open up the opposing passing game.  
White is more of a 200-250 yards and 1-2 TDs per game/on average type of QB, but he's also two other things…
1) The Jets starter for the rest of the season (Zach Wilson will never start for the Jets again).
2) …and is another example of people undervaluing the power of the veteran/mature players for FF/betting. Experienced, good backup QBs are getting not too far off many of the non-elite starting QBs. Cooper Rush. Colt McCoy. Taylor Heinicke. And Mike White is an example of a better than the starter QB.
 -- Justin Fields missed this game, like I had bet on starting Monday last week…and I don't believe he'll play Week 13 either…so, one more Trevor Siemian (14-25 for 179 yards, 1 TD/1 INT) start coming, at least.
...and don't be surprised if Siemian has a Cooper Rush/Mike White moment Week 13 if the weather is decent next week…and, FYI, he seems to like Chase Claypool (2-51-0/5) as a target. Imagine that.
ATL-WSH
 -- As annoying as he is, Marcus Mariota (15-25 for 174 yards, 1 TD/1 INT, 6-49-0) is giving full effort to win…and full effort to try and be a QB1 more than QB2. A tipped last-minute pass for a TD turned INT and game ender/killer. He would have been into the QB1/top 12 for the week had he hit that late game score and it was not a pick. He's a QB2 most weeks, but he knocks on the back end QB1 door most weeks as well. He was the #16 scoring PPG QB coming into Week 12…a point per game away from #11 on the season.
Mariota is a (2/10) this season, however…but games with over 16 FF points in a game = 8 out of 12 games.
 -- Cordarrelle Patterson (11-52-0, 3-19-0/5) got purposefully put into the WR position a few times this game, finally…but not enough and he still splits too much with the other backs to be the FF-star he should be. Arthur Smith is ruining the careers of his offensive stars weekly. CPatt is a (1/3) upon his injury return.
 -- Antonio Gibson (9-32-0, 3-22-0/3) was the Washington RB to have the past couple games, but it was the Brian Robinson (18-105-0, 2-20-1/3) show here. It's almost impossible to predict who 'the man' will be one week to the next for Washington. It's a hot hand situation, one that the coaches want BRob to be the hot hand but they're also not afraid to push Gibson if he's rolling.
Robinson is a (2/6) this season, but (2/1) his last 3 games.
DEN-CAR
 -- Sam Darnold (11-19 for 164 yards, 1 TD/0 INT, 3-3-1) in as the new QB starter and D.J. Moore (4-103-1/6) gets more targets than all the other WRs combined (they had 5) and Moore had 63% of the team's receiving yards and 100% of its receiving TDs. Goodbye Terrace Marshall (1-8-0/3) as long as Darnold is there, it appears.
DJM is a (3/9) this season.
 -- Russell Wilson (19-35 for 142 yards, 1 TD/0 INT) has 8 TD passes in 10 games this season. Can you believe it? Can you believe Nathaniel Hackett is still employed? They might as well just let him finish it out to try to get the #1 pick next year. Russ is a (1/9) this season.
 -- D'Onta Foreman (24-113-0) had his 4th 100+ yard rushing game in his last 6 starts. The negatives in his recent performance: no catches or TDs his last 3 games. He had TD chances this game but got stuffed. Foreman is a (4/2) since becoming the lead RB for Carolina.
BAL-JAX
 -- Gus Edwards (16-52-1, 0-0-0/1) back, not working 100%, but back…and Kenyan Drake (2-2-0) and Justice Hill (1-3-0) basically do nothing but watch Gus…and his 3.3 yards per carry ways. I'm so surprised the Ravens offense is struggling so every week. I guess this is Gus's backfield now? Usually, Harbaugh is wanting a 2-3-headed monster backfield…not here.
The one thing I do know…I don't want anything to do with this backfield for FF. One week to the next it makes no sense.
 -- Travis Etienne (2-3-0) got hurt early and JaMycal Hasty (12-28-0, 5-67-1/5) took over and did well, considering how good the Ravens are versus the run game. Etienne was cleared to return to the game, but Doug Pederson held him back for precaution.
Hasty should have earned more touches when Etienne is back, but don't bet on it. Darrell Henderson was inactive…we might see him in a support role next week anyway.
 -- Trevor Lawrence (29-37 for 3231 yards, 3 TDs/0 INT) is so streaky for FF. 5 TDs/0 INTs the past two games now. 5 TDs/5 INTs the six games prior. If he gets a good matchup, he is putting up some decent numbers. I still don't see 'star' in his play. Lawrence is a (5/6) and is now #11 in PPG scoring among QBs YTD.
LAC-ARI
 -- The fact that Justin Herbert (35-47 for 274 yards, 3 TDs/0 INT, 4-38-0) single handedly willed this team to victory with a nice stat line considering he was missing key O-Linemen from earlier in the season injuries…then lost another OL for this week's game…then lost two more OLs in-game -- how Herbert got this win/game was a damn miracle.
…and a testament to just how far the Cardinals defense has fallen (especially minus Byron Murphy).
I don't know how Justin Herbert is going to get FF teams through the FF playoffs with no O-Line and a on a terribly coached team, but all you can do is hope and pray with the elite one. Herbert is a (5/6) this season.
 -- Every team plans for their TE to attack the Cardinals…except the brilliant LAC staff, who did the opposite…they ignored the TE. Gerald Everett (4-18-0/4) had a ghost game when he should've been a major plan. Everett is a (2/8) this season with six straight non-Q-starts.
 -- Marquise Brown (6-46-0/8) returned and out-targeted DeAndre Hopkins (4-87-1/6), but Hopkins got the good stuff. Looks like a split between them and everyone else doesn't matter for the Arizona passing game going forward.
LV-SEA
 -- Some hamstring issue… Josh Jacobs (33-229-2, 6-74-0/7) went from good to surreal in OT with an 88-yard TD run to win the game and crush a lot of FF opponents. A few players this week benefitted from an extra quarter of play (OT)…sometimes it helps you, sometimes it kills you…it's the nature of the game…it makes FF a maddening thrill ride every week. Where else can you get this engaging game with nonstop twists and turns that lasts 6-12 months, depending on your format of play? Jacobs is a (7/4) this season.
 -- Downward trend? Kenneth Walker (14-26-2, 1-13-0), in his last two games: 24 carries, 43 yards (1.8 yards per carry). Teams are starting to clamp down on Walker. He's a good RB and bad matchups can happen, but the LV game was supposed to be a favorable one…and he flopped? Walker is a (5/5) this season, but a (5/2) as the main starter.
 -- Mack Hollins (4-63-1/5) last two games: 5.0 rec. (7.7 targets), 56.5 yards, 0.50 TDs. He's getting back to being a WR3/flex flier option. Hollins is a (2/9) this season.
LAR-KC
 -- Bryce Perkins (13-23 for 100 yards, 9-44-0) was as advertised…a very limited passer but a pretty good runner that could get some passing when his run game gets rolling. KC's defense was way too much for him when they got the two-score lead. Better matchup with SEA and LV the next two weeks if he stays the starter…a QB2 possibility in 4pts pass TD league.
 -- The Kyren Williams (11-35-0, 3-25-0/3) story is fizzling out, as I expected. He led the Rams in carries but neither he nor Cam Akers (8-37-0) could do anything behind this line. Williams just isn't that good, and this Rams offense and line is a disaster.
 -- Skyy Moore (5-36-0/6) flashed more of what he could do if the Chiefs would up his playing time or make him a starter. Skyy looks good but he'll go back to lightly used when Mecole Hardman returns.
 -- Allen Robinson is now gone for the year…so too will Cooper Kupp be, most likely…and so too Matt Stafford. So, there is no real 'winner' left in the wreckage…it will be a preseason/scrimmage like affair the rest of the way with the young players all getting chances -- but weak QBs and no O-Line and the young talent is not that talented. It's a mess, not an FF-opportunity.
NO-SF
 -- All the Saints had terrible FF games, but they had a billion chances to score in this game…they were in the red zone and in goal line situations most of the 2nd-half, but they butchered all of them. Hard to condemn all of them because this was as much 'whacky' events as it was any great 49ers defense.
Their best player right now, for FF, might be LB Kaden Elliss (14 tackles)…9.5 tackles, 0.9 sacks, 0.50 TFLs, 1.0 QB hits per game over his last 5 games.
 -- Elijah Mitchell (7-35-0, 2-8-0/2) sprained his MCL again and will miss time. Jordan Mason (5-25-0) and Tyrion Davis-Price (DNP) and Tevin Coleman (practice squad) will fight for the CMC relief role…and thus be one CMC injury away from a prime spot.
…and CMC got hurt in this game (knee) and might be at-risk of missing a game…or just being limited for Week 13.
 -- Deebo Samuel (2-0-0, 3-43-0/7) might pick up some run game slack, but he was hobbling around on-and-off in this game as well. He should be set to play Week 13, but he's not 100%.
GB-PHI
 -- We may have seen the last of Aaron Rodgers (11-16 for 140 yards, 2 TDs/2 INTs) for the 2022 season…he's got several injuries to tend to, and the Packers season is WAY over.
Jordan Love (6-9 for 113 yards, 1 TD/0 INT) looked unflustered in his unplanned dive into the action late. He gave a little hope that there would not be a total collapse here with a change.
If Rodgers' season is over, he ends with no quality starts this season…a (0/11).
 -- Whether a QB change or not happens, it's clear Christian Watson (4-110-1/6) is the #1 WR for all the QBs…and Allen Lazard (2-24-0/3) is just another guy now. Be thankful for the nice half a season, but lament that several of us need to replace him as a starting lineup WR fixture. Watson has three straight quality starts in-a-row.
And Randall Cobb (2-19-1/4) would really FF-drop off with Love…maybe right out of the GB starting lineup, so they could get looks at the other/future guys.
 -- The Packers should fire their defensive coordinator now, but since they're out of it and there's not much season left, they'll wait until the offseason. The Packers defense is getting run all over -- 363 rushing yards allowed here is a continuing trend of getting run on all season.
And that 'awesome' Philly-DST? I warned that getting a 2nd DST to backstop Philly, while you held Philly-DST to see where they were going, was a move we all needed to make the past two weeks…that there were cracks in this DST showing. Well, more cracks here. Two humiliating DST appearances in their last 3 games. Tennessee next week is a so-so matchup and then at NYG, at CHI (if no Fields) are good/OK matchups, then at DAL Week 16 is not great. But notice what all these opponents are -- all run teams that are taking on this bad versus the run Philly defense.
  ===== FIVE PLAYERS =====
*** FIVE WAIVER/FREE AGENT PLAYERS TO TRUST***
*Looking at players owned less than 50% on average in leagues across the whole FF-landscape. Your league, obviously, may be different/deeper.
**Adding a school grade to show my interest level (A-F)…and I don't mean that a D-F grade is 'bad'/just showing how pressing/important to me, your situation may differ due to injury, etc..
***IF FAAB% mentioned at any time below is based on a 16–20-man roster league. And it's hard to predict the right bid % because every league, situation, lineup needs are so different. So, doing the best I can to 'project' (i.e. 'guess') what they will be based on early chatter.
*Again, note…not a grade on talent…just how important/urgent/great the waiver move is in context.
**This may be the worst week for waiver/free agent options that I can recall in years.
New #1) TE Jelani Woods, IND (grade: B)
If you were with us all offseason, you know what FFM/CFM thinks of Jelani Woods...so, this is no surprise...only a surprise the Colts actually 'went there' already/finally in Week 12. 
Jelani's MNF performance could keep up, despite Matt Ryan's issues...Woods actually helps Ryan by being a giant target range option for Jumpy Ice. It's apparent Jeff Saturday sees the possibilities. But, Matt Ryan still sucks...Dallas's defense is good. So, Week 13 will be a mystery -- but what else is there to chase at TE this week? This is a possible TE savior. 
Just note...Week 14 is a bye...and a QB change could be coming and that throws more unknowns into it, but I'd rather drive off a cliff with Jelani than most any other rando TE1/2. 
New #2) Jaylen Warren, PIT (Grade: B/C)
If Warren was fully healthy right now, he'd be an 'A' add off the Najee injury. Warren could be a homerun play this week, if he's healthy...but he's been out with a hamstring issue the past week+.
From #3 to #2) RB Zonovan Knight, NYJ (Grade C+)
It depends upon if/how much time Michael Carter could miss (if any). Knight is a decent talent but is also just a UDFA rookie thrown into action against a weak defense. Ty Johnson could be the lead RB over Knight…at minimum, Ty would have a role. James Robinson could get back into the mix.
Update = Watching that NYJ-CHI game back, Knight is legit in the rotation...not just a fill-in off the Carter injury in-game.
New #3) Bennie Snell (Grade: C/D)
I hate Snell, as a scout, with the passion of a thousand fiery suns...but I know Tomlin loves him with the same passion, so if Najee is down and Warren is out...Snell becomes the workhorse.
from #3 to #4) WR Chase Claypool, CHI (Grade: C-)
Darnell Mooney is likely done for the season, so someone has to be the lead WR hope…and Trevor Siemian was looking to CC as that Week 12, and Siemian may be in for a few more games, or the rest of the season.
This is the top free agent consideration this week? It's a stretch at best, but it's him or try and see if Mack Hollins has another good game in him…among WRs.
from #4 to #5) RB Ty Johnson, NYJ (Grade D+)
Ty is moving into at least the #2 role with James Robinson being written off, but he could be the lead (in a split) while/if Michael Carter is down. Zonovan Knight could wind up the temp lead with Ty in support. I don't think any of us will truly know what NYJ will do with their backfield Week 12, if Carter is down/out…which is smart for NFL strategy, maddening for figuring out for FF purposes.
From #2 to #6) WR Jameson Williams, DET (Grade: D+)
By now, most of you have acted on this (if desired) but he's still under 50% owned nationally. Could debut Week 13, and who knows how good it will be or how fast he gets up to speed? Could be awesome…could be slow integration rookie plan. The upside is tantalizing.
Update = looks like he's not debuting in Week 13, per Dan Campbell...but maybe. 
No tight ends I could find under 50% owned to put on this list.
Foster Moreau? Tyler Conklin? Evan Engram? You have confidence in any of them…be my guest, it's not like they couldn't score a TD Week 13.
-----------------------------------------------
***FIVE WAIVER/FREE AGENT PLAYERS TO DISTRUST***
1) WR Odell Beckham, FA
A fraud who if he stays out of jail, and is signed by an NFL team, he won't even play until late in the season…and he's not coming in and splashing as whatever team's #1 WR. He's just a piece…an overrated, loudmouth piece that is built to be with Jerry Jones to defraud him of payroll.
2) RB Darrynton Evans, CHI
Apparently, the new #2 RB for Chicago, but how good can that be…when Evans is a very stiff/underwhelming talent?
3) WR Isaiah McKenzie, BUF
Big game on Thanksgiving, but Detroit is suddenly struggling with slot WRs, and McKenzie was a ghost the five games prior…so this is likely just a blip.
4) RB Chuba Hubbard, CAR
A lot of carries Week 12, but prior weeks he was a bit player. He'll always be secondary to Foreman but will occasionally have extra work because Carolina just wants to run the ball with any lead -- but they rarely lead, so Chuba is rarely desired.
5) TE Jordan Akins, HOU
Many are desperately seeking any TE hope week-to-week, and Akins had a 5-61-1/5 line this week with Kyle Allen…but the Houston passing game lacks consistency and predictability. Hard to dive in on a TE playing 50% of the snaps in a weak passing game.
------------------------------
***FIVE BUY LOW PLAYERS***
*NOT 'Buy at any price'…it's Buy LOW. Try to find a deal. If none to be had, walk away. It's also NOT…go immediately ask the owner 'What do you want for ____', don't telegraph your desires.*
-- Closed up for 2022 season, since most all trade deadlines have come and gone. We'll discuss undervalued players or sell-off options within the game reports all week, as they arise. --
xxxxxxxxxxxxxxxxxxxxxxxxxxxxxx
***FIVE SELL HIGH PLAYERS***
*NOT 'Sell at any price'…it's sell HIGH/sell good. Try to find someone in love with your player or seen as a neat value thrown into a multiplayer deal. If no one respects the player/buys right…then walk away.*
-- Closed up for 2022 season, since most all trade deadlines have come and gone. We'll discuss undervalued players or sell-off options within the game reports all week, as they arise. --
------------------------------
***FIVE DEEP SLEEPER WAIVER PICKUPS***
*Total flier/lowly owned or not-owned players
1) RB James Cook, BUF
Why Cook #1, after a total dud on Thanksgiving?
a) He'd been rising in touches and snaps for weeks leading up to Week 12…and was looking terrific/promising on tape.

b) If Buffalo ever figures out that he's a pass game homerun hitter that could change their offense, then he'd be a strong RB2 in PPR with possible RB1 weeks down the stretch.
It's a pure upside/hope that Buffalo's O-C gets his head out of his arse…but that's not likely if it hasn't happened by now. Cook did see 5 targets Week 12…so that's an improvement over all his prior weeks.
2) TE Juwan Johnson, NO
Got a big fat zero on Sunday, but we thought a down game was coming facing the elite v. TE defense of SF. But in some cases, he was all there was to try and use for Week 12 on the TE stream. People are emotionally wrecked by the zero game, so they'll be fast to punish him for his sins by cutting him (so, he'll likely be available this week) -- but that's illogical (but FF managers are illogical after something doesn't go their way immediately). He's been good for weeks and has a solid+ matchup with TB Week 13 (then a Week 14 bye) then another good matchup Week 15 v. ATL.
JJ is not great or must-have, but the TE desperate…which is half of leagues or more -- it's something to consider among the TE riffraff. Hope for the hopeless.
3) RB Alexander Mattison, MIN
The clear backup/handcuff to one of the better RB/ground games in the league.
4) WR Nico Collins, HOU
The Texans #1 WR, but how much is that going to FF matter? There's hope here, but also likely a lot of WR2-3 games as well as a scarce few WR1 ones. Collins was a top target for Kyle Allen Week 12, so Nico kept his status through the QB change…for a week.
5) WR Michael Gallup, DAL
Both Ross Jacobs and I have been thinking/saying the same thing for weeks…Gallup looks great and looks like he's on the verge of a breakout -- but it's yet to happen. He keeps creeping closer to it, but he hasn't had that big FF game yet.
Bad matchup Week 13 with Indy then HOU-JAX Weeks 14-15 might be something.
6) RB Tevin Coleman, SF
The most likely #2 RB on the 49ers, the one to replace Elijah Mitchell…and the one to be trusted if CMC is also in trouble.
7) RB Zamir White, LV
What happens if FF's #1 RB, Josh Jacobs, goes down? It's Zamir's game to lose.
8) RB Boston Scott, PHI
The handcuff to an RB who works in an elite run game.
9) RB DeeJay Dallas, SEA
If Kenneth Walker goes down, Dallas takes over.
10) WR Mecole Hardman, KC
Could return Week 15, and then resume right back in the offense he's so familiar with…but his weeks off has allowed Skyy Moore to rise up and potentially slice into Hardman's targets upon return, much less Kadarius Toney -- but Hardman would be over all of them in the pecking order.
11) WR Skyy Moore, KC
If Hardman does not return quickly and Toney stays out longer…the door keeps getting open for Moore, who you can see Mahomes has a preference on throwing to the past two weeks.
If Hardman returns, Skyy is mostly useless. If Hardman-Toney returns, then he's dead for FF usage.
12) RB Jordan Mason, SF
Might get a bit of a shot with Elijah Mitchell down, but also if CMC is nicked up…Mason could see some rapid developmental work because they might need this in an RB injury crisis…which that emergency is starting to unfold after the Week 12 game.
13) WR Kendall Hinton, DEN
In PPR, if Jerry Jeudy stays out, Hinton has 4.0 rec. and 50+ yards per game averaged the past three games…just Hinton only has little-hope for a TD…but he's been getting closer to scores/TDs lately too. If Jeudy out longer…Hinton is becoming a #1 target for Russ, because Russ likes him, and Sutton gets heavy coverage and thus Hinton the alternative.
---------------------------------
 -- FIVE…IT'S OK TO QUIT THEM PLAYERS (for REDRAFT) --
1) RB Damien Harris, NE
Hurt, again. Belichick revealed to the world (through Jason Garrett) that his love for Rhamondre is a fire that won't be quenched…thus Harris is in a bad spot for touches when he is healthy. He's just a handcuff…not a viable RB3/flex hope…whenever he is back.
2) Patriots-DST
We tried to warn you. The schedule is a disaster from here…and this DST is just not that good, just got lucky with scheduling. DST plays ARE ALL ABOUT SCHEDULING more than they are about debates on the defensive personnel, scheme, coaching.
3) Eagles-DST
You can hang in and see if they pull the nose of their defensive plane back up, but they have been pushed around in two of their last 3 games and haven't looked that great, in general, most weeks in their past 4-5 games.
You don't have to depart, but as the former head cheerleader for this DST…that turned on them two weeks ago, I am reiterating this is no longer 'that' DST. Most of you properly moved onto the Chiefs…and that might win you a title. If you didn't heed the KC advice for the past 2 months, it's on you. It's OK…there's always streaming options somewhere…just not as good as KC was starting Week 12.
4) WR Rondale Moore, ARI
I'm guessing that there will be no targets for anyone else on Arizona outside of Hopkins-Marquise, so between Moore's injury and the new WR duo there's not a lot of hope here ahead. The only hope is Rondale returns and one of Hopkins-Brown gets hurt. Week 13 bye on top of everything else.
5) WR Curtis Samuel, WSH
We had an OK run with CSam in FF 2022, but since Taylor Heinicke arrived it's been all downhill…the deepest fall Week 12…no targets (but 4 carries). You're free to move on in redraft.
--------------------------------
***STREAMING DSTs OFF WAIVERS(?) OPTIONS***--
1) Seahawks-DST
A (weak) top 10 FF scoring DST this season due to a high sack and turnover rate, and they're young and improving as we go. It's the schedule for the next two weeks that lands them on the short list this week.
Week 13 = at LAR
Week 14 = v. CAR
2) Titans-DST
A really good defense, getting healthy as we go. Not for use for Week 13 but looking ahead to the FF playoffs…Weeks 14-16 with JAX, at LAC, HOU might be favorable at least two of those weeks, if not all 3…if Tennessee gets healthy on defense?
3) Browns-DST
Facing HOU Week 13 is always a favorable matchup, but it's also the Deshaun debut…which may work against this being a great matchup as Houston, and their fans, may be 'lit' for this game. On paper, it's a good matchup.
---------------------------------
 -- Sleeper/lesser-name IDPs whose box scores or live watch caught my attention --
1) LB Chad Muma, JAX
Now, starting over 1st-Round pick (pending bust) Devin Lloyd…and Muma's a great ILB, and likely a big total tackle accumulator if he's the new full starter.
2) DT Ed Oliver, BUF
Oliver is heating up…probably in-time for contract negotiations in 2023…but, hey, if you can IDP-prosper from it…
4.3 tackles, 2.0 TFLs, 0.5 sacks, 2.3 QB hits per game in Oliver's last three games.
3) CB M.J. Emerson, CLE
His last five games with 90%+ snaps played in the game: 6.2 tackles, 1.6 PDs per game. And note that he looked really good shutting down Mike Evans Week 12.
4) DE DeMarcus Walker, TEN
His last five games: 2.0 tackles, 0.9 sacks, 1.0 TFLs, 1.4 TFLs per game.
5) SAF Reed Blankenship, PHI
If Gardner-Johnson is going to miss time then Blankenship could be starting several games, and he is a really sound/savvy safety…filled in Sunday night, when CGJ went down in-game, for 6 tackles and a pick.
6) EDGE James Houston, DET
Got his first playing time Week 12…5 snaps, 2.0 sacks…and he is a relentless, talented rookie pass rusher. Might he have earned more playing time ahead?
-------------------------------
OUTTRO:
My tribute to all the great tight ends out there from Week 12: https://youtu.be/NkCa49I6_xw
We're onto Week 13.