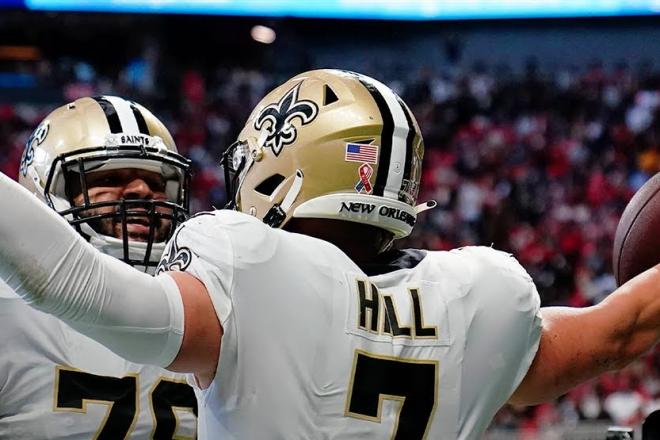 R.C. Fischer
Total Football Advisor
10 October 2022
2022 Fantasy/Dynasty Monday Executive Summary: Week 5
Well, after a celebratory Week 4 for most…Week 5 was a random event. We're tracking 55%+ win rates…perhaps can get close to 60% if some crazy good things happen tonight on MNF. This week we saw lower scoring around the league for players, except for a chosen few players who blew it out and scored off the charts and carried some teams to wins or forced losses because you faced said blow out player…or faced two of them on the same team/opponent.
Some of us lost hard fought FF-games when Tee Higgins decided to take a zero Sunday night.
I am sounding like a broken record, and I don't even wanna repeat or retread the ground either…but I will, if it can help one person out there…because I know the mood the week after a loss, any loss, especially as wacky as this season has been -- you can never play this FF game well if every week's result is causing a radical shift in totally loving your FF team or causing you to pout and hate your team and hate Fantasy Football. You're not going to plan waivers and trades and sit-starts well riding wild emotions.
You can do all the slick scouting you want, but if you faced the Austin Ekeler team Week's 1-2 or 3…and you beat/smashed them vs. if you faced that same team Week 4 or 5 when Ekeler is scoring 3 TDs per game -- how are you to control that? How are you scouting past that? How is your football prowess to blame for that?
When you win from a Tyreek Hill spike game…you deem yourself lucky. When you lose a week when he doesn't spike because he gets stuck with Skylar Thompson and/or you faced Josh Allen or Austin Ekeler, or whomever -- you don't deem that unlucky, you deem it as everything is doomed and every player on your team is the worst and you never get sit starts right ever (made worse if you might have had the spike performance on the bench to save the day).
If you lost with the win on your bench…you had the capacity to win in your grasp. It's better than having no chance/hope. You got the right players. Yes, you sucked at putting a lineup together…I suppose. But the win was there. It's actually a good thing within the bad thing.
It's hard to put a lineup together because every week more players are going down, some late in the week, some in the 1st-quarter of that week's game…and mostly the RBs are going down…and they seem to keep getting 'our guys/RBs' lately. Cordarrelle Week 4. Penny Week 5. But it's really not true that it's just us…it's the entire league. Injuries are crippling the normal flow of things every week.
Top OLs keep going down. The 49ers had an emerging great defense and then in this week's game they lost a top CB (and SAF) from their hot defense…is that going to be an issue going forward? Probably. What if Nick Bosa's injury is a problem next week/s? Players are getting concussed and gone quickly in games -- Hines, Teddy, Olave, etc. A great matchup for Damien Harris and Tee Higgins this week, and injuries all but shut them out.
I think a-third of the league's kickers are out with injury. Typically, we might see 1-2 kicker injuries a year…we had like 4-5 starting kickers out Week 5…and another 1-2 got hurt in-game.
I've never seen anything like it in all my Fantasy Football years. It's crazy. It's painful to try and project FF output. But it's also an opportunity. You're never really 'out of it' in FF, right now, because next week all mass injuries could hit your opponent. You might scoop the shock waiver play off the injury pinball action for the week and be gold going forward. Unlike any season that I've ever seen, your FF fortunes can change 180 degrees in a week…good or bad. Everyone has a chance.
BUT…the likely winners from this car wreck will be the luckiest uninjured team or the smartest player maneuverer week-to-week, especially during the BYE weeks -- and the wonderful yellow brick FFM road of bye week time is upon us starting Week 6!!
You could be (0-5) right now and pissing and moaning, but a win Week 6, even if by total luck…gets you to (1-5) where (3-3) is likely the playoffs and then you're two games out with like 8 weeks left to play and still in an environment where all the players are getting hurt and new options arising, etc.
Don't make me do the same hype scenarios if you're (1-4) or (2-3). No one is out of anything yet, no matter how bad things have been or look -- one more week's worth of injury events could change your entire team's outlook and destroy the current top teams riding high.
You're either persistent…or pouting. I really can't help the pouters.
If you won this week, then you aren't really feeling what I'm saying…you forget the pain of an FF loss for a moment (like this time last week, for most). You'll remember it again, when you lose next week or the week after. No one is running through their leagues with nary a loss anymore…even our indestructible Dynasty teams are starting to have losses, in part due to the injury bug. There's nothing you can do but deal with it.
If you lost this week…your job is the same as always. Get up off the ground, dust yourself off, and prepare to get back in the arena to do battle this week -- work your waivers, buy low/sell high.
It may feel like this: https://youtu.be/I9ihIfoWl3Q
But it's really like this in 2022: https://youtu.be/B6jGX3fT_fU
All you can do is grab your sword and your shield and fight to the death.
--THREE THINGS--
NYG-GB
 -- Aaron Rodgers (25-39 for 222 yards, 2 TDs/0 INT) talked up Randall Cobb (7-99-0/13) during the week leading up to this game and he made it happen…to the destruction/hindrance of the team, but Aaron was 'right'. I guess. I assume this has legs going forward…Rodgers will not be shown up. Or a power struggle between Rodgers-LaFleur is about to ensue. Rodgers WANTS Cobb out there.
 -- A back-and-forth game looking for help as the game went on, and A.J. Dillon (6-34-0) was not a part of the plan per usual. Gary Brightwell (2-5-1) now has as many rushing TDs this season as Dillon. Dillon is an RB3 at best in this offense until Aaron Jones goes down.
 -- Another uninspired Green Bay-DST effort. If you haven't moved onto Philly or other DST option already…you can if you want from here. NYJ and WSH the next two weeks are good matchups…but Green Bay has not shown to be cashing in on good matchups. Besides PHI and BUF and maybe SF…is there an elite DST alternative so obvious to turn to?
PIT-BUF
 -- Rookie WR Khalil Shakir (3-75-1/5) had a good showing here, but it's probably not his time yet. He'll play more and more snaps relieving Isaiah McKenzie (DNP) and Gabe Davis (3-171-2/6) as we go, but not quite in position to be a new starter or leap McKenzie.
 -- George Pickens (6-83-0/8) is perking up…but most everything to him is miracle throws/catches. There's not a bunch of pitch-and-catch work to rely on for FF consistency. He's on the radar of WR3 options to use week-to-week, but not seeing a move to him being a #1 WR or FF consistent kind of targeting.
 -- The FF-world is starting to get wise to how overrated Najee Harris (11-20-0, 3-16-0/4) is, so it is getting harder and harder to trade him for RB1 valuation. The Steelers still believe so Najee will continue to be the lead back…putting up sad single digit FF numbers most weeks because the Steelers O-Line is so bad…and Najee is an overrated talent.
LAC-CLE
 -- The Chargers should've lost this game. I'm out on as many LAC things as I can…including their DST. The whole team, including the defense plays like the personality of their coach -- SAWFT. All that defensive talent…all that money spent in free agency…and they can't seem to stop anyone as the season wears on.
 -- The fact that everyone knows all the Browns have at WR is Amari Cooper (7-76-1/12)…and that Amari pretty much had his way/a good game vs. this 'vaunted' LAC secondary…it's another clue that the LAC-DST has issues. Some defenses have taken out Amari…not LAC.
 -- I'm now FF-concerned about Justin Herbert (22-34 for 228 yards, 1 TD/0 INT)…but we'll see what happens when Keenan Allen is back. Herbert has weak receiving weapons with Allen not available and LAC thinks they're a running team now (34 carries for 238 yards this game) -- it's a dangerous combination for Herbert's upside. Who knows when/if Keenan will be healthy anytime soon. This is like the longest quad injury recovery of all-time.
CHI-MIN
 -- David Montgomery (12-20-1, 4-62-0/4) returned early from his injury from a couple weeks ago…and he looked fine/normal -- which means = 'not that effective'. Still, you can count on him always playing, always the lead when able to play…it's FF-worth something. He's the FF-cockroach you can never kill.
 -- Rookie WR Velus Jones (1-9-1/1) made his debut and scored a TD on his first, and only, touch of the game. There's no FF-rise to power here. You don't want sketchy WRs in this awful passing game.
 -- We may be coming to the end of the road for Adam Thielen as a WR2 hopeful. He used to at least be a nice TD producer, but just 1 TD in 5 games this season…1 TD in his last 7 games, going back to 2021. He could snap out of it with a 2 TD game ahead, but Thielen's catches, targets, yards, and now TDs are winding down.
DET-NE
 -- Jakobi Meyers (7-111-1/8) returned to action and immediately took back the lead WR role. DeVante Parker (0-0-0/0) was a ghost. It may change with Mac Jones back, but it's definitely no sure thing.
 -- Also hurting any DeVante Parker advancement…rookie WR Tyquan Thornton (2-7-0/3) was activated and inserted into playing time. I don't think there's anything for FF 2022 with Tyquan…he's just a fast guy that will probably have a long TD in the next 2-3 weeks and gets everyone excited, but then fizzles out from there as just a random event every so often guy.
 -- Josh Reynolds (6-92-0/10) continues to produce in the #2 WR role…6.3 rec. (9.3 targets), 89.7 yards, 0.33 TDs per game his last 3 weeks of his emergence. The #2 WR on a team that has no defense and is usually down in games and throwing a lot -- it's not a bad thing.
SEA-NO
 -- Rashaad Penny (8-54-0) was carted off with what looked like a torn achilles or broken ankle/heel (but was a broken fibula). He's likely done for a while/the season…and now Pete Carroll can get to his dream: Kenneth Walker (8-88-1) as the lead back.
 -- I said Taysom Hill (9-112-3, 1-1 for 22 yards, 1 TD/0 INT) was a sneaky play for those in need because you never know when he'll book a TD run. I didn't think he'd get 3 of them this week + a TD pass. Up until now, Dennis Allen has been stupid to this amazing option -- but I think he just figured it out, maybe. Taysom as a top 3-5 TE1 is now firmly on the table.
 -- Geno Smith (16-25 for 268 yards, 3 TDs/0 INT) now has 9 TD passes and 2 picks on the season with two 320+ yard passing games. I think he'll get figured out…but it didn't happen this game, that's for sure. Will it even be figured out? That's also on the table.
MIA-NYJ
 -- The game obviously changed when Teddy Bridgewater (0-1 passing) got hurt quickly and things were turned over to Skylar Thompson (19-33 for 166 yards, 0 TD/1 INT)…and Skylar did OK, and he's not a bad QB prospect at all…but this was too much ask. I think the Teddy injury means…Tua may return if he's cleared this week or next. Skylar may have to go one more week.
 -- Tyreek Hill (7-47-0/7) and Jaylen Waddle (3-23-0/3) get downgrades going from Tua to Teddy…and then another downgrade from Teddy to Skylar, just due to experience, etc. But with the speed and talent of these two WRs…you almost just have to push them into the lineup and hope for the best.
 -- The Jets got up in this game and it allowed them to run the ball 33 times for 135 yards and 5 TDs. Because of that, we didn't get any more insight on which WR Zach Wilson really favors…if any. No Jet had more than 4 targets (a tie between Davis-Wilson-Moore).
ATL-TB
 -- With all the key weapons gone, extra defensive attention went on Drake London (4-35-0/7) and he got shut down. London just isn't showing me that 'it' factor yet. He's good but not 'wow'/impressive…and couldn't impose any 'will' here in this time of need.
 -- Tyler Allgeier (13-45-0) looked fine…lost a couple nice plays to penalty…but this offense is so mediocre and missing all their top weapons, when facing tough opponents there's almost no hope of a really big FF opportunity for any Atlanta lead back option. It gets worse facing SF next week.
 -- No Cameron Brate (concussion)…and rookie Cade Otton (6-43-0/7) got a nice spike in targets/touches here. He didn't do anything special but was solid/trustworthy for Tom. When Brate returns it will be back to backup/other TE for Otton.
TEN-WSH
 -- Debut game for Brian Robinson (9-22-0)…and you can see the touch count difference between he and Antonio Gibson (3-6-0, 3-33-0/4) already…and this was with BRob being held down some to not overdo him in his return to action -- so you know Robinson is definitely the guy going forward. How great being 'the guy' for Washington is…we shall see.
 -- No Treylon Burks opened up opportunities for the other WRs, especially Kyle Philips (1-7-0/2) getting back into the starting mix…and, well, Philips didn't do anything to get his FF fuse relit here. Maybe down the road a few weeks, but nothing imminent now.
 -- Dyami Brown (2-105-2/4) filled in for Jahan Dotson and had a couple nice moments…and a great FF day. You'll see Dyami mentioned again when we get to the waiver discussions. You can guess whether it will be in the trust or 'don't trust' section…
HOU-JAX
 -- What I was saying about O.J. Howard's 'opportunity' as main starting TE this week, showed up here as bad/worse than I expected…0 catches on 1 target. There's nothing left with him.
 -- Christian Kirk's (1-11-0/3) last two games: 1.5 rec. (6.0 targets), 35.5 yards, 0.0 TDs per game. It looks like Trevor Lawrence (25-47 for 286 yards, 0 TD/2 INT) is getting figured out fast. He was awful here. Cost them the game. He'll drag Kirk-Jones down with him.
 -- Quietly, Travis Etienne (10-71-0, 3-43-0/5) is pushing into an equal-to or more touch role than James Robinson (10-27-0, 2-12-0/2). Man, the Jaguars story came undone fast.
SF-CAR
 -- When I mentioned, last week, Tevin Coleman (8-23-1, 3-44-1/3) was now the assumed handcuff for Jeff Wilson (17-120-1, 1-12-0/1)…I didn't think Coleman would actually get serious touches and two TDs this week, but wow…here we are.
 -- The Panthers' offense is probably the single worst in the league, according to the eyeball test. There's no fixing it either…doesn't matter if it's Baker (20-36 for 215 yards, 0 TD/1 INT) or 'other' at QB…this team is beyond dead, as is their head coach, who can't get fired fast enough. They may keep Rhule around just ensure they finish worst in the league for that #1 pick potential.
 -- Not a good sign/kudos to Jaycee Horn and the Carolina DBs…Deebo Samuel (2-12-0, 2-20-1/9) caught 2 of 9 passes this game…woof. Deebo's rushing is dwindling…that 'thing' may be winding down, but you figure he'll keep his #1 spot in the pass game. Not this week. A.J. Terrell next week won't be easy either.
*Matt Rhule was fired after the rough draft of most of this Executive Summary was in place.
My first reaction: Wilks was the original horrific, one-and-done fired coach (for Arizona) and now he's supposed to fix Carolina on the fly? I know this…Wilks absolutely destroyed David Johnson by mashing him up the middle constantly with no blocking, no QB that defenses feared (because Wilks is one of these old school run game guys), and on top of it all he refused to utilize DJ3K in the best way you could…he all but removed him from the passing game. Sound like any other team he is about to coach?
Good luck, Christian McCaffrey!!!
DAL-LAR
 -- Cam Akers (13-33-0, 0-0-0/1)…how long is Sean McVay going to put up with this? Can't be much longer with the Darrell Henderson (4-30-0/5) option right there…but that was true this game, and yet DH got ZERO carries as the Rams spiraled. I guess Akers was just playing so well with his 2.5 yards per carry, and now less than 3.0 ypc on the season.
Matt Rhule and Nate Hackett have to go. Baker and Wentz and any other QB losing games must be benched. Cam Akers…he just needs time to 'work it out'.
 -- We're coming to the end of Noah Brown (1-5-0/2) I fear. Another week or so and Dak will be back, and now that Michael Gallup is back…it doesn't look good ahead.
 -- Dalton Schultz (0-0-0/1) has no catches on 4 targets his last two games. He got banged up again and was out partway into this game. Trying to come back too fast from an MCL sprain is trouble, as we predicted. But he's likely getting a little better on the MCL each week…and perhaps by the time Dak returns, Week 7-8?, Schultz will be back to close to 100% on the MCL -- and would be a play if healthy with Dak. And I bet people start dropping him in some leagues this week after two shutout weeks. If you got TE trouble…be on alert if he's dropped that it's at least something to consider that he has a path/excuse back out of his FF collapse to date.
PHI-ARI
 -- Since his explosive Week 1, A.J. Brown has averaged 4.5 rec. (8.0 targets), 70.3 yards, 0.25 TDs…still good but not that hot WR1. That Week 1 was against Detroit, which is a WR layup…so if you ignore that…his other 4 games being more legit/OK matchups -- DeVonta Smith (10-87-0/11) is really the Eagles #1 WR…not AJB.
 -- James Conner (9-55-0, 1-8-0/1) is on a pattern of getting hurt every other week. I imagine the coach's patience with him is wearing thin…and he's not that great anyway. Eno Benjamin (8-25-1, 3-28-0/4) is moving into position to command more of a split…and then a nice role if/when Conner is down/out.
 -- We all know how I feel about the Philly-DST…this wasn't their finest hour, but they were good/fine. Every game can't be amazing. But I was more taking note of a 'game' Arizona-DST, who just held the best team in football to 20 points. Last week held Carolina to 16…the Rams to 20 the week before that, the Raiders to 23 (before that…the last 4 weeks their defense has allowed 19.8 PPG. They don't face a high-end QB until Week 16 (TB).
I don't know if they're good enough to make a big bet on, but in places of desperation…they might be worth a look/stash. Remember how good that defense was last year, 1st-half of the season? The best in the game…it's roughly the same defensive personnel, only healthy/better Week 5 (got back Antonio Hamilton at CB).
CIN-BAL
 -- Needing someone to make up targets/action left behind by Rashod Bateman, the Ravens did turn to Devin Duvernay (3-24-0, 5-54-0/7), as we had hoped this week, and he responded with a good FF-output game. He also was wide open for a 50+ yards bomb TD and Lamar overthrew him, or this would have lit up for FF.
I don't think Bateman will be back next week, just a hunch…so, this might work again next week too.
 -- Two weeks in-a-row for Hayden Hurst (6-53-1/7) with a TD. Tee Higgins out of the game helps Hurst…but, right now, some will take anything they can get at TE. Not sure this TD pace keeps up when Higgins is back, but Hurst is playing week…is a talented player…and works in a good offense, so who knows…it might.
 -- On the Sunday morning Video Q&A, I was speaking about how the Ravens pass defense had gotten a lot better the last week or two…and not to take them too lightly/think they were a joke to attack…like I heard on NFL Network/ESPN all Sunday morning. And, well…217 yards passing, 1 passing TD allowed to Burrow…and they shutdown Ja'Marr Chase most of the game.
  ===== FIVE PLAYERS =====
*** FIVE WAIVER PLAYERS TO TRUST***
*Looking at players owned less than 50% on average in leagues across the whole FF-landscape. Your league, obviously, may be different/deeper.
**Adding a school grade to show my interest level (A-F)…and I don't mean that a D-F grade is 'bad'/just showing how pressing/important to me, your situation may differ due to injury, etc..
***IF FAAB% mentioned at any time below is based on a 16–20-man roster league. And it's hard to predict the right bid % because every league, situation, lineup needs are so different. So, doing the best I can to 'project' (i.e. 'guess') what they will be based on early chatter.
*Again, note…not a grade on talent…just how important/urgent/great the waiver move is in context.
1) RB Kenneth Walker, SEA (Grade: A)
This doesn't take a lot of analysis. Rashaad Penny is done for 2022. Seattle's high pick RB is ready to take over.
Yes, nationally he was not owned over 50% in all leagues.
2) TE Taysom Hill, NO (Grade: A)
As I said on the Video Q&A Sunday morning…what other 'suspect' or 'hopeful' TE1 for a week could be thrown into playing QB if the current week's starter gets knocked out right away (a la Teddy), and thus would be the #1 FF TE of the week with a bullet given he put up QB outputs?
But I didn't think THIS (Week 5) was going to happen. I knew it could. I didn't know why Dennis Allen wasn't pushing it harder before, but either on purpose or by accident he did Week 5. Now it's here -- everyone where Taysom is available will be chasing him as a top waiver get. And they should. 
3) WR Jakobi Meyers, NE (Grade: C+)
With Meyers back, and Zappe in, Meyers emerged and DeVante Parker disappeared. That's all I needed to know. Meyers is the #1 WR desire on a weak passing game attack…a capable WR2-3 in PPR.
4) RB Eno Benjamin, ARI (Grade: C+)
James Conner keeps getting hurt…and Eno keeps being scrappy/solid in relief. If Conner is out, you have to like Eno. If Conner is back, Eno still is grabbing more share/role and is just awaiting the next Conner injury.
5) WR Alec Pierce, IND (Grade: C)
His last three weeks: 5.0 rec. (6.7 targets), 74.0 yards, and 0.0 TDs. Despite only playing 45-60% of the snaps in games, Pierce is starting to put up WR2-3 numbers. He's a talent. Indy needs him. If he starts playing more, then aren't these numbers only going to increase?
Only Frank Reich's stupidity, which is real, can stop this train right now…and that's a real risk. If Pierce goes 3-30-0/4, when you start him Week 6…then everyone will be pissed and downgrade him. That risk is real, but so is the upside.
6) RB Tevin Coleman, SF (Grade: C/D)
Right into the mix Week 5, and scores two TDs. He's an RB body, and that has value, but not sure how valuable. Carolina is terrible, so it's good to relieve Jeff Wilson some in 'scrimmage' type games. He's the oft-injured Wilson's handcuff…no?
7) WR Josh Reynolds, DET (Grade: C-)
What's better to own…a #1 WR on a terrible passing game with a WR who is not a real TD monster, or having the #2 WR on a high-volume passing game who produces TDs? The answer to that question is your choice/priority between Josh Reynolds or a Jakobi Meyers.
The side issue on Reynolds being…what if Jameson Williams starts to make his way to the team during/after the bye week?
8) RB Latavius Murray, DEN (Grade: D+)   
There's a chance Latavius Murray gets rushed to the head of the class/backfield with a dying offense that doesn't trust its lead RB (Gordon). How good Murray will be is a whole other story, but you might catch lightning in a bottle here to trade off one hot moment?
9) WR Randall Cobb, GB (Grade: D+)
Aaron Rodgers is trying to prove a point with Cobb…he's a poor man's Jakobi Meyers potentially.
10) WR Devin Duvernay, BAL (Grade D)
A real option as long as Rashod Bateman is out. The Ravens' attempt at Tyreek Hill, that they never really fully try to do anything with for long…but we saw a step forward Week 5, so there's hope…and if Bateman goes on IR, then DD is game on for the next 4 weeks as a WR3/Flex hopeful during the BYE week stretch.
*IF Tua hits waivers this week, after the regular run, where he's dropped…depending on my situation, and especially where I have Tyreek…I'm interested in adding Tua if I can/if it makes sense…knowing the risk with the head trauma issue.
-----------------------------------------------
***FIVE WAIVER PLAYERS TO DISTRUST***
1) WR Dyami Brown, WSH
A not-good WR…problematic hands. Can get open deep and did this week and made a couple nifty deep ball plays for TDs but he's nothing more than an occasional deep ball guy who has too many drops, has nothing else to his game to offer.
People are gonna be drawn to Dyami like lemmings, he has a cool name, and some FF analysts think he's one of the good ones from the 2021 NFL Draft because someone said he might be (Cris Collinsworth said he was a next OBJ type).
If this loosens the price of Curtis Samuel more, which it probably will since most people disrespect CSam, the go get CSam for a deal in the midst of this…or a cheap deal for Dotson.
2) RB Mike Boone, DEN
He's not totally without merit, but I think of all the RB situations and injuries, and injuries to come…Boone ascending to anything prominent in Denver right now is so narrow -- I'd rather chase other RB butterflies, if they exist to chase.
3) TE Cade Otton, TB
Solid Week 5 with Cameron Brate out, but once Brate is back then Brate is the strong lead with support from Otton…not good for FF hopes going forward.
4) TE Evan Engram, JAX
Just when you think Engram is dead…he has an encouraging FF game (Week 5) to try and suck you back in. Trevor is looking so bad again, I'm not inclined to get sucked in again -- I've been burned touching this hot stove for three years.
5) WR Khalil Shakir, BUF (redraft, regular sized rosters/not deep rosters distrust)
A really talented WR…one of the best rookie WRs in the 2022 class. He's everything Dyami Brown is not. He's got a real future, but his current is: bye Week 6 and then Buffalo returns with Diggs-Davis-McKenzie starting…but Shakir slowly cutting into McKenzie…but not going to be a full takeover unless McKenzie gets hurt…and, even then, Jameson Crowder could return from IR and be an issue.
The future is bright, the current is cloudy.
------------------------------
***FIVE BUY LOW PLAYERS***
*NOT 'Buy at any price'…it's Buy LOW. Try to find a deal. If none to be had, walk away. It's also NOT…go immediately ask the owner 'What do you want for ____', don't telegraph your desires.*
A good panic buy/sell potential here, depending upon what kind of team he's on.
1) WR Keenan Allen, LAC
A WR1 with Justin Herbert, his only real reliable WR. A healthy Allen walks back into 6-7-8+ catches a game. But when is he coming back? How well is he coming back? The price on this buy low is getting LOWER. The panic from current owners is rising. Could it take just a WR2 to make this deal with the panicked?
2) WR Amon-Ra St. Brown, DET
Didn't play Week 4…played hurt and was ineffective Week 5…bye Week 6…his current owner is starting to forget the great ARSB results from early on and only remembering the utter disappointment one from the last few weeks that needs to be punished. And not being able to use him Week 6, if he's on an FF-team in freefall…they might sell this to get relief right now because Week 7 is a million years away and their season is collapsing TODAY and in need of emergency relief.
3) WR Ja'Marr Chase, CIN
Amazing Week 1, but 5.5 rec. (9.3 targets), 53.5 yards, 0.25 TDs per game since…fallen from his lofty perch. The window to even make a deal for this big name is now open. Redraft or Dynasty, if I could dump Najee for Chase, I'd do it in two seconds.
4) WR Jaylen Waddle, MIA
Averaging 3.0 rec. (3.7 targets), 54.7 yards, 0.0 TDs the past 3 games. You remember the cool Week 2 with 11-171-2/19, but his current owners have been stuck with a basic WR3-4 for the past few weeks. If you're a believer…or if you want to double down on your Tyreek ownership…and/or if you believe Tua will return -- a golden opportunity here, perhaps to steal Waddle. If the owner is clutching him, then tip your cap and move on -- you want to expose the panicked owner…if you want Waddle.
5) RB Travis Etienne, JAX
Has the results of an RB3 this season and is seen as the James Robinson backup…but is creeping into a full/equal split with JRob. If you need RB help/depth and are trying to find things flying under the radar…Etienne might be to the owner who is panicked and hates what Etienne has done overall this season.
-------------------------
***FIVE SELL HIGH PLAYERS***
*NOT 'Sell at any price'…it's sell HIGH/sell good. Try to find someone in love with your player or seen as a neat value thrown into a multiplayer deal. If no one respects the player/buys right…then walk away.*
1) WR Diontae Johnson, PIT
Facing TB-MIA-PHI the next 3 games…it's a death row for Pickett, and for Diontae. Diontae was near top of this list Week 4 going into the NYJ/Sauce game (which was the predicted dud for DJ), and again Week 5 vs. the Bills…now he's at the top of this list this week. His value drops a little more each week.
2) RB Mike Boone, DEN
While there is chatter that Boone is better than Gordon, chatter that is happening because the football cool kid's analysis is to make fun of Denver and talk incessantly about the 112 things they need to do to fix things (which is usually to just do the opposite of whatever is currently being done) -- you can sell this 'fresh' name before it becomes just a boring random RBBC back name on a bad team/offense.
3) WR Romeo Doubs, GB
With the rise of Randall Cobb and the locking in of Allen Lazard, Romeo Doubs is fading to the 3rd-option that gets random TD shots. The mainstream thinks Doubs is the Packers #1, so take advantage of that.  
4) WR Courtland Sutton, DEN
If you think Russ might take the surgical repair route…then you're gonna wanna move this potentially…or if you think Russ is just gonna be bad due to the injury. There's not a lot of positives for Sutton with Wilson right now…except he is the receiver getting numbers.
Could you use Sutton + ___ for Amon-Ra St. Brown, who is out on a BYE and the current ARSB owner needs a WR this week to save their season (so they think)?
5) WR Mike Williams, LAC
Williams had another nice game Week 5…to allow you to sell high, if you desire. Williams is already erratic enough…but when Keenan Allen returns, it's even more problematic for Big Mike to be FF-consistent. Not a must-sell, but a sell-high if you want…I'd only do it if/when Keenan Allen was for sure coming back, because Big Mike is great/the only option for Herbert with Allen out.
------------------------------
***FIVE DEEP SLEEPER WAIVER PICKUPS***
*Total flier/lowly owned or not-owned players
1) RB Rachaad White, TB
If Fournette goes down, White is an instant RB1..and with the way that lead RBs are going down….
2) RB Isiah Pacheco, KC
Getting closer and closer to a split role with CEH but will likely split some with a pass game back…that's the mild difference between he and Rachaad White.
We'll see what happens on MNF Week 5.
3) RB Joshua Kelley, LAC
Austin Ekeler is on fire!! Josh Kelley would also be ablaze if Ekeler went down, because Kelley is the clear/obvious handcuff.
4) WR Skyy Moore, KC
Played a lot more snaps Week 4 and caught 2 passes for 31 yards on 4 targets…he was a ghost in the 1st-half, then suddenly in-and-out of the 2nd-half where he looked good once again. More targets than Hardman-Watson combined. One target behind MVS.
One week it will just 'happen' and Skyy will be a sweet PPR worker on his way to being Mahomes' #2 look after Kelce. Week 4 was the next step.
We'll see what happens on MNF Week 5.
5) QB Carson Wentz, WSH
You scoffed at my Goff-Wentz pairing pitch a few weeks ago. Guess what would've happened if you used Goff Week 4 and Wentz Week 5 in the proposed matchup rotation?
Wentz is in a good spot for production because his team is always down and always chasing with good WRs. As long as he doesn't get benched, which he is trying to get himself there it seems…
6) RB Darrell Henderson, LAR
If McVay ever turns on Akers…
7) RB Jaylen Warren, PIT
The clear and obvious Najee handcuff who could be a slick RB2 on volume because he is slick in the passing game.
8) WR Wan'Dale Robinson, NYG
Could be the Giants best WR (for FF) in Week 6 going forward? Will he ever get healthy/active?
9) WR Khalil Shakir, BUF
A McKenzie or Gabe Davis injury away from being something.
10) TE/RB Conner Heyward
Got his first couple touches of the season Week 5. He could be used in interesting ways as a 'move' TE and carry the ball, but is classified as an RB in some leagues, a TE in others. He and Kenny Pickett worked well together in training camp, for what that is worth.
FYI, Freiermuth may be out this week with a concussion.
---------------------------------
 -- FIVE…IT'S OK TO QUIT THEM PLAYERS (for REDRAFT) --
1) TE O.J. Howard, HOU
I predicted that just because he was the starter now, it didn't make him suddenly 'good at football'. And his last two weeks as 'the starter' was: 2 catches on 6 targets. He stinks. Move on to other TE long shot hopefuls like Donald Parham or Will Dissly or Jelani Woods, etc.
2) WR Christian Watson, GB
He looks about as lost as can be every week. There is no growth or confidence showing here. Nothing imminent for redraft ahead. He has a future, but not a current. Remember, this is a redraft quit segment…not a quit forever.
3) WR Robbie Anderson, CAR
Ha! It's your own fault if you've been sticking by him.
4) RB Marlon Mack/RB Jordan Mason, SF
Tevin Coleman just put Mack-Mason into purgatory.
5) WR K.J. Hamler, DEN
Week 5 was the week Hackett planned to get K.J. Hamler more involved…so, he went from 1 target (Week 4) to 2 targets (Week 5). What great involvement! For the season, Hamler has 2 catches on 4 targets. Russ is dying…this team is dying…how is Hamler gonna save it…or produce for FF?
--------------------------------
***STREAMING DSTs OFF WAIVERS(?) OPTIONS***--
1) Bengals-DST
A pretty solid, top 10 NFL defense with a pretty solid schedule the next 7 weeks.
Week 6 = at NO
Week 7 = ATL
Week 8 = at CLE
Week 9 = CAR
Week 10 = bye
Week 11 = at PIT
Week 12 = at TEN
2) Patriots-DST
A run-based offense/team that controls the clock/possession and limits opponents' offenses (if they can)…which is good for the defensive unit to be aided by a slow-paced offense. If you see NYJ as a decent matchup, then the next 6 weeks might interest you.
Week 6 = at CLE
Week 7 = CHI
Week 8 = at NYJ
Week 9 = IND
Week 10 = bye
Week 11 = NYJ
Week 12 = at MIN
3) Cardinals-DST
After getting rocked by KC in Week 1, this defense is starting to settle in and show signs of the good defensive unit that they were the 1at-half of 2021 season. Not a guarantee…just looking out on the horizon for opportunity.
Week 6 = at SEA
Week 7 = NO
Week 8 = at MIN
Week 9 = SEA
Week 10 = LAR
Week 11 = SF in Mexico
Week 12 = at LAC
Week 13 = bye
Week 14 = NE
Week 15 = at DEN
Week 16 = TB
Week 17 = at ATL
4) Chiefs-DST
A great run stopping defense with troubles defending the pass, but they have a young secondary that is getting better/more experienced as they go…a lot of young talent here that's gonna get better, and won't look as problematic when they face weaker pass games.
The schedule upcoming is not good, but the FF playoff schedule shows a lot of promise, if this defense is growing/emerging as they go.
Week 6 = BUF
Week 7 = at SF
Week 8 = bye
Week 9 = TEN
Week 10 = JAX
Week 11 = LAC
Week 12 = at LAR
Week 13 = at CIN
*********
Week 14 = at DEN
Week 15 = at HOU
Week 16 = SEA (if Geno has been figured out by then)
Week 17 = DEN
*********
-------------------
 -- Sleeper/lesser-name IDPs whose box scores or live watch caught my attention --
1) LB Jacob Phillips, CLE (no, it's Deion Jones)
What I typed out Sunday night: Phillips started at LB the past two games with Anthony Walker going on IR. In his last 3 games of play, he's averaged: 8.0 total tackles, .067 sacks, 0.67 TFLs, 0.33 PDs per game.
What happened Sunday night after I typed that: The Browns traded for the Falcons former top LB Deion Jones…who I assume goes right in as a starter ASAP/when he's ready. Jones in…must mean Phillips out?
2) LB Troy Anderson, ATL
The rookie is playing a little bit more every week…and his stats per snap are promising, on limited snaps. He's a talent…and their future ILB…the future may be happening in another week or three.
3) DE James Smith-Williams, WSH
3.0 sacks in his last 4 games. He's a talented pass rusher getting a chance with Chase Young out.
4) CB Damar Hamlin, BUF
With all the BUF secondary injuries, Hamlin (a 2021 6th-round pick) has started the last 3 weeks and averaged 6.0 total tackles, 0.67 TFLs in that span with another start possible Week 6 vs. PIT.
5) LB Isaiah Simmons, ARI
I don't know if he got his job back now, but he had 13 tackles in Week 5 after being benched after Week 1…and being a ghost Weeks 2-4.
6) CB Jaylon Jones, CHI
The UDFA rookie is getting more time with Jaylon Johnson out. In Week 5, he led the Bears with 13 tackles. I liked his game from the Ole Miss scouting tape I watched this pre-Draft season…he's just had a career of tough injuries taking him out of the draft limelight. If he's starting now…it must mean he has the coach's attention for the future…and for now, while J. Johnson is out.
Outtro…
You think you know something about gladiators, but you might not know the real info…
All the media (football included) does is repeat lies to us and we gobble it up. Don't let your mind lie to you and tell you that your FF team is terrible/out of it…it may seem that way, it may be -- but one week in this all-injury environment can change everything. Keep playing the game, shut out the noise.
Your life could be worse: https://youtu.be/Gd0NtQDio20