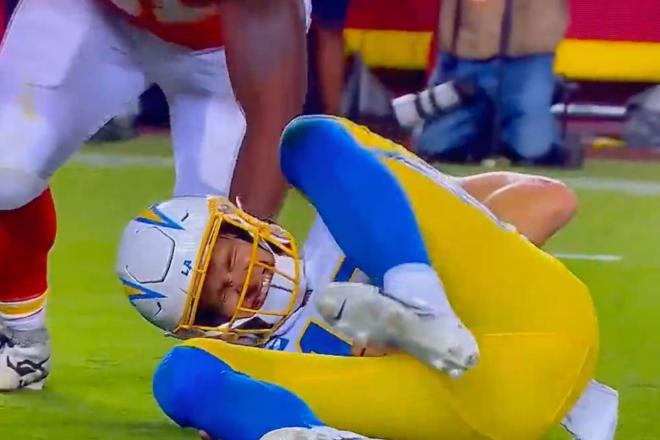 R.C. Fischer
Total Football Advisor
26 September 2022
2022 Fantasy/Dynasty Monday Executive Summary: Week 3
The dichotomy of 2022 Fantasy Football continues for me/FFM…
Never been better in Dynasty…a great Dynasty start to the season for most long-time Dynasty teams in the FFM universe/audience in our tracking.
But on the flip side, we're trending for the one of the worst single weeks of a season in redraft Week 3…a 40-45% win-rate projected with some hope Sterling Shepard or Dallas-DST (two heavy FFM audience plays this week) have a nice night to maybe get to the 50% win-rate across the FFM-land. Still not good. The last two weeks in redraft have been rough. A bunch of coin flip weeks.
And the thing with redraft this year, right now is -- too many (1-2) or (0-3) records without, seemingly, a lot of obvious hope. Waivers look weird. Injuries are piling up. Our FF scoring is down. It looks a little bleak and people are already trying to fold their poker hand/season. I can feel it. Usually, I see all kinds of opportunity and positivity -- I have to admit, this season, this current situation and all the injuries hitting the league affecting players directly or indirectly has me grasping at straws in places.
Those with (3-0) or (2-1) records in any format right now aren't sure or aren't feeling what I am going to be talking about. But you've been there before. You know the pain. I'm going to be, as always, trying to keep the (1-2) or (0-3) FF GMs focused and calm to attack going forward with my intro…because it's the most pressing feeling in FF, the most dangerous…the most destructive. It's simply too soon to throw everything away and flail away from here off a bad start.
This has been a very bizarre start to the season. Almost all the big name RBs are flopping. Now most of the elite WRs had a bad Week 3. Some of the key QBs we have all been able to count on for years are starting to fade off a bit/having slow starts to say the least. DST scoring/streaming is all over the place one week to the next.
Four of the 5 best RBs for Week 3 likely weren't started by anyone…or with any conviction (Khalil Herbert, Jamaal Williams, Devin Singletary, Cordarrelle Patterson…and many of us had 1 or 2 of Singletary/Patterson but lost faith). Derrick Henry was the other in the top 5…finally, I got him to pay-off at least.
Three of the top PPR WRs this week were Mack Hollins, Russell Gage, and Zay Jones.
Three of the top 5 FF TEs were David Njoku, Tyler Conklin, Jelani Woods.
Are you serious with these names so early in the campaign?
But yet QB scoring makes all the sense in the world…four of the top 5 names are all top names except Trevor Lawrence. It would probably have been five of 5 that made sense had Justin Herbert not cracked a rib or two.
FYI, the only rookie names in the top 5 scoring at their position was Jelani Woods.
This season has shown starting lineup scoring way down across the globe because the stars are not popping and different randoms (on waivers or on benches) are starring every week. FF games are being won by who has the power QB and who doesn't -- and the one year I go in thinking QBs are finally too deep a market going into the season, so don't press for them -- then they are the EVERYTHING position. I'll never hear of QB valuation in Fantasy blasphemy again. The elite QBs are the ticket, the foundation to winning. If you don't have one…you're likely in a hole and you can hate FFM for an (0-3) record, but I bet you drafted RBs early because you didn't want to be without one and you bypassed/took taking an elite QB for granted. It's not crazy thinking to do your redraft RB heavy…but it's wound up a bad path for years, and even more pronounced now. The crazed quest to have some unbelievable RB group every week is killing most Fantasy GMs. And we'll all likely get sucked into it again when everyone in our league is zombified and trying to eat the same RB brains in the redraft next year.
If anything, I've learned this season is about how to value RB vs. QB and WR and TE valuation for an upcoming season, for redraft and Dynasty -- but I have a whole offseason to study that. RIGHT NOW, I need to focus on fixing my current issues, dealing with my own crappy or injured QBs (where I got suckered in), and adjusting to all these injuries.
I'm also going to admonish everyone to STOP with the rookie fetishes in redraft. They aren't heavily involved early in a lot of cases…and the ones starting to emerge like Garrett Wilson or Chris Olave having a good week -- Greg Dortch and Mack Hollins are kicking their asses. We gotta stop daydreaming that rookies are magical unicorns that are going to come ride in on a white horse and save the day, while then compounding the problem by turning our noses up at the boring things working right in front of our faces. Jamaal Williams or Russell Gage or Sterling Shepard, etc.
Isiah Pacheco will not score as many TDs this year as Jamaal Williams has the first 3 weeks of the season, but I guarantee you we have more Pacheco rostered than Jamaal Williams. I know for me, it's some Pacheco and NO Jamaal…because I'm too good, too smart to play Fantasy with 'old' things. Not anymore…you'd think I'd have learned my lesson last season -- D'Onta Foreman, Justin Jackson, and Rashaad Penny led me titles not Kyle Pitts, DeVonta Smith or Najee Harris.
Story time with Uncle RC…
I picked the L.A. Chargers to go to the AFC Finals or Super Bowl, and even win the Super Bowl in one of my three computer simulated seasons over the summer of 2022. The Chargers have arguably the most talented QB in football, a really good offensive line, and added a lot of firepower into their defense…what could be a top 3-5 NFL defense for 2022. I was excited to see how the Chargers would fare.
They looked pretty good against a scrappy Las Vegas team Week 1…and you could see the defensive prowess even missing their top defender (J.C. Jackson).
Week 2, they were handling the Chiefs most of the game and were going in for a backbreaking TD to take control of that game -- but Herbert threw a pass to a receiver who didn't do his route right and KC picked it off and went 99-yards for a TD and took the game back over and won. Had Keenan Allen been active…maybe that play/pick never happens.
Down the stretch of Week 2's loss…the Chargers also lost a Pro Bowl center, then Herbert hurt his ribs and was questionable for Week 3.
Week 3, and Herbert is touch-and-go, J.C. Jackson went down again and was inactive. Their starting center was still out. Keenan Allen was out again. A bad run of injuries, but surely the Chargers could still handle Jacksonville. In-game, the Chargers lost Joey Bosa…started turning the ball over in a fluky way…then lost one of the best left tackles in the game (Slater)…and the Chargers ship sunk.
What should the Chargers do now? How to plan for Week 4 with all these injuries hitting them? Should they just quit?
If they were run like most Fantasy Football team owners/managers, the second things didn't go their way off the bat/after Week 3 at (1-2) on a lengthy two-game losing streak, they'd spend/waste the whole week thinking about re-doing their recent NFL Draft and free agency for what they shoulda done.
They'd also cut a bunch of players for being bad for them last week…regardless of any rationale beyond what they did bad the last week or two. They'd also call Philly to see if Jalen Hurts and DeVonta Smith were available…or call Las Vegas to see if Mack Hollins is available or call Detroit to see if Jamaal Williams is available…they'd call every team to try and trade for every player that had a good game last week while selling off/punishing what didn't work for themselves last week. They'd happily send Justin Herbert to Miami for Tua, why Tua just had 6 TD passes two games ago!
If run like a Fantasy Football team, the Chargers would also see that they have a good/winning roster that just needs to buy time to heal the next few weeks -- but instead of buying time/keeping afloat and using depth and/or getting working veteran players at the positions needed to fill in needs for the moment, they'd instead go grab a bunch of numb-nut rookies and hope that miracles would ensue so that they could show the league how smart they were 3-28 weeks ahead of league mates on said rookie finally hitting.
Once they did all that, running the team like a Fantasy owner, they'd look at their schedule ahead and talk about how they are going to lose all their games ahead because everyone else in the league has better players and think about how the season is lost anyway because Kansas City is too good and never has injuries to be caught up and passed in the AFC West standings…why the Chargers are one game out of first with 14 games left to go! You can't make up 1-2 games in the standings with that little amount of time remaining!!
You see where I am going with this Chargers thing.
Many of our Fantasy redraft teams are literally and figuratively the Chargers right now.
Literally, because you may have had Herbert and the LAC-DST being counted on Week 3 to carry you by…and you got FF-squashed by both…and lost your Survivor pool.
Figuratively, if you are running (1-2) or (0-3) and everything looks bleak with injuries and losing streaks.
Some factual statements/questions to consider…
Did you lose an FF-game or three this season with 'the win' sitting on your bench with a different sit/start?
Did you lose game this season scoring well but played a #1-2 top scorer that week, and just had the random bad schedule luck…like you unluckily faced the Justin Jefferson owner Week 1…instead of Week 2 or 3.
Did the Justin Herbert injury force you into a worse QB option for the week, and the difference cost you? Or you picked the wrong random waiver QB to roll with of the two choices you were looking at?
Are you only one game out of the playoffs today? Are you only two games out of the playoffs today?
Do you have like 11 or more games left to play this season, while being one, maybe two games out of the playoffs?
Do you think the FF-teams ahead of you aren't going to get hit with their own injury crises?
This Fantasy season is not over for (1-2) or (0-3) teams yet…especially this season where chunks of great, FF-affecting players are going down every week and changing the landscape constantly…which also provides fresh opportunity.
This is a game…a 14+ week game where every week you assess and adjust to the latest news. Nothing ever goes as planned. The moment you're sitting on top, injuries come to alter your course…whether it's directly to your player, or around your player. Justin Herbert minus his terrific center and left tackle is a MASSIVE game changer/effecter of performance…especially with a cracked rib. What are you gonna do in response?
That's the whole game in Fantasy anymore -- what are you gonna do in response? Response to the injuries, or the unlucky week your star weapon faces Buffalo or Philly and gets neutered. There are more variables happening/changing/colliding in Fantasy 2022 that at any time I can remember -- so many injuries, especially to offensive lineman affecting QBs and RBs, and thus affecting the passing games for the TE and WRs.
Now is not the time to give up or start shooting half court threes or pull the goalie and in hockey after the 1st-period. Now is not the time to panic. Simply play the game to the best of your intuition and information. You can't fix everything that ails you all in one week, one move. It's going to be a series of things…a smart or lucky waiver get, a trade at the right time, maybe three trades over 3 weeks and one of them really pays off.
Keep playing the game.
The 49ers, Titans, and Chargers were Super Bowl contenders a month ago…but they've been decimated by injury all over the roster going into Week 4. They look like 'toast' right now, but they will keep fighting…in part, because they can hope that the other top teams in front of them will get smacked by the injury bug too and create an opening for them. The Titans got smacked with big/key injuries last season and went on to be the #1 seed in the AFC behind D'Onta Foreman and WRs whose names I cannot remember some weeks.
It's mass chaos in Fantasy 2022…let the other owners that are losing do the panicking. Strip them of their talent in the panic. Let them flail away. You keep your wits about you. There's gonna be more disappointment ahead or curveballs -- this is becoming (and always is) a battle of wills, not the battle of the best QB…but having Hurts-Allen-LJax would be a good idea right now.
Play.
The.
Game.
It's.
Not.
Meant.
To. Be.
Easy.
If it was easy, it would be a bit boring.
Do you have what it takes to play this game? It's not often pretty. Sometimes Fantasy Football looks and feels a lot like this every single week: https://youtu.be/b9r-IRB6Vik
==========================
Sunday game's 'Three Things'…
*This is my instant reaction from the live watch of all the games Sunday. I reserve the right to discover upon further tape review during the week that I was wrong about something off my initial reaction…but all I got is an initial scouting eye reaction on a Monday.
HOU-CHI
 -- David Montgomery (3-11-0) went down with a high ankle sprain early and Khalil Herbert (20-157-2, 2-12-0/2) entered the game and looked better than Montgomery, per usual. It looks like Herbert will be the main RB for the next few weeks…and potentially put pressure on the new staff to make a decision about a future with Herbert not Montgomery…or at least a split until they trade (potentially) Montgomery in a few weeks.
Trestan Ebner (7-23-0, 0-0-0/1) will be the Herbert handcuff in that time…a rookie with some hope of the future, but not fully ready just yet to shine…by you never know what happens if Herbert sprains his foot this week.
 -- Is Darnell Mooney (2-23-0/6) a 'buy low'? I don't know, is Justin Fields (8-17 for 106 yards, 0 TD/2 INTs) going to be his QB next week? He is? Then, no thanks. Fields has thrown for 70 and 106 yards the past two games with 0 TDs/3 INTs. This pass-game situation is rapidly becoming the worst in the league…and that can't be good for Mooney, or anyone else here.
 -- Davis Mills (20-32 for 245 yards, 1 TD/2 INTs) isn't lighting things up either. This was a game he had to take over and get a win…facing a bit wounded, 'too young' defensive makeover Bears unit that has a weak offense supporting it, but Mills could not close the deal enough driving the team towards the red zone or end zone and not cashing in.
Mills is fading into 'mediocre for life' range…better than the zero people think he is, but not going to ever be a serious threat to be a QB1 someday. He has some tools. He was pretty nice in 2021, shockingly so…he's not getting better under new management. I'm not burying him for good…I still see hope with him to be a solid 'C' starter with a 'B' daydream hope -- but right now he's pushing more 'C-' than anything else. Houston should/could be (3-0) and instead they are (0-2-1).
Mills' mediocrity affects Brandin Cooks (2-22-0/7) as he falls to a WR2-3. Eventually, Cooks will spark to his more WR2 ways…but overall, it's going to be a WR2-3 season, it seems. The hope for him to be a WR1-2 seems very far fetched right now…but one hot game will change all that. He's overdue.
LV-TEN
 -- Last two games for the Raiders WRs…
6.5 rec. (9.0 targets), 112.0 yards, 0.50 TDs = Mack Hollins
3.5 rec. (8.5 targets), 24.0 yards, 1.0 TDs = Davante Adams
You could've gotten Hollins off waivers for free this week, after waivers ran, in many/most leagues.
Many considered adding him later in the week/during the weekend when Renfrow was ruled out -- but they didn't want to release the magical unicorn rookie they're stashing in redraft to go-for-it. Spoiler Alert: Likely…maybe one or two, possibly none, rookie WRs will have back-to-back games this season with the numbers/catches/targets Hollins just did.
I'm not saying Hollins is this guy going forward, but many of you are going to chase him off waivers this week…and might you have gotten him last week, unfettered?
I'm not trying to be a jerk…I passed him up in places too, I'm just as guilty/talking to myself -- I'm just trying to be the annoying voice of reason of how to play these redrafts with boring players and not rookie fetishes. Trying to drive home the point this week…even if I'm only talking to myself.
 -- Derrick Henry (20-85-1, 5-58-0/6) down his best O-Lineman, and on a team facing an (0-3) start due to mass injuries…and Henry stepped up and grinded out an excellent FF effort.
But note…he has yet to run for over 85 yards in any game this year and is averaging 3.56 yards per carry…very weak, and very much a sign of O-Line trouble that will plague him all year. We're not getting unstoppable Henry in 2022…not with this O-Line. We should get a solid RB1, though.
 -- With the Raiders now (0-3)…and being a good team, but still (0-3)…if they somehow fall to (0-5) entering their Week 6 bye, you would think Josh Jacobs (13-65-0, 5-31-0/6) would be on the trade block and that they'll run with Zamir White and Brittain Brown to play out the season -- but that's only if they fall to (0-5), and it's just speculation on anyone's part. If they are even (1-4) heading into their bye, they are still in the wild card race with an easier Weeks 7-12 schedule.
It's a lesson for our FF teams off to slow starts…there's a lot of time to go, more than we think. If the Raiders start (1-4) and then win four of their next 6 easier matchups…they'd be (5-6) with 6 games to go…if they went (4-2) again in those final 6 games = a (9-8) record and wild card hopes. Las Vegas is a good team with a very unlucky start…they can still overcome it, but it's an uphill climb. I know most (0-3) teams, statistically, don't make the playoffs -- but that's because most (0-3) teams to start a season are terrible. The Raiders are not terrible. They're better than the (2-1) Broncos, that's for sure…and those ledgers will balance soon…like this week, Week 4, when Vegas kicks the Broncos ass. Vegas (-1.5) this week hosting Denver might be Bet of the Year material IF Nate Hobbs is 100%.
KC-IND
 -- Turmoil in KC? They will try to suppress it/not make a big deal of it…but Patrick Mahomes (20-35 for 262 yards, 1 TD/1 INT, 4-26-0) and Eric Bieniemy were jawing as the two were headed to the locker room for halftime. The issue is multi-layered…
1) Whisper reports have been going for a few years now that Mahomes doesn't like Bieniemy as it is.
2) As I've been commenting this season, this baby throw offense KC is now running is for guys like Alex Smith or Tua…it's not befitting an elite downfield/all the field passer -- but Andy Reid gets off on the 20+ year old, 5+ years out of date/style West Coast Offense. Mahomes is not going to be happy as this goes on…Reid-Bieniemy-Nagy vs. Mahomes is coming…it may have just arrived/the beginning, and the side with 'the power' in that conflict is Mahomes…but he won't be able to exercise it fully until the offseason.
3) Moving Tyreek Hill and replacing him with this junk starting lineup of WRs is part of the problem and what is going to make Mahomes more aggravated as they go. The 'they're so amazing because they're spreading it around' is the stupidest statement in all of football. I'd rather have all my throws to Kelce-Hill than to seven-to-ten different pieces of mediocrity and/or crap.
Mahomes is not going to put up those fancy QB1 numbers like he used to, just top 5 solid QB1 numbers -- and it's KC management that authored this controlled decline.
 -- Clyde Edwards-Helaire (7-0-1, 5-39-0/5) had quite the rushing tally…seven carries for no yards. He's trying to open the door to McKinnon-Pacheco taking over the carry-the-ball role. A rushing TD and good targets saved his FF day, which otherwise looked pretty rough.
 -- Aren't you glad you used your #1 overall redraft pick on Jonathan Taylor (21-71-0, 3-20-0/5)! All you can do is put him out there in your lineup every week and wait for the turn. Taylor was nice Week 1 and pretty FF-flimsy the last two weeks. ESPN has a video clip titled "Why fantasy managers should still be starting Jonathan Taylor," under his play page, if you need more convincing to stick by him.
Is he a buy low? I doubt anyone is selling him low. Only ESPN thinks this is an issue. And I don't want to have my team overinvested or be chasing any big name RBs…if I can help it. But I think Taylor will be fine…until he gets hurt, like all the RBs do.
BUF-MIA
 -- Just when it looked like the Bills would go undefeated…they got defeated. Another FF-lesson/parallel. The Bills-DST looked unstoppable through two weeks…and then as their Week 2 game went on they lost two safeties and a starting corner to injury…and already had a starting corner, their top defender (Tre'Davious White) already out.
Still, the Bills-DST didn't do poorly here…just they didn't have their best game and couldn't stop Miami in the end for a loss with an inexperienced, lesser secondary. The personnel hits took a toll as did the humidity, and the Bills lost. Tough game with Baltimore Week 4, then they might get back Tre'Davious White Week 5 and get back to their uber-dominant ways starting with the Steelers Week 5.
 -- Tyreek Hill (2-22-0/4) only caught 2 passes and had just 4 targets, which really sucks…but this was facing the still pretty sweet Bills defense and that defense limited Miami to just 13 completed passes and only 17 rushing attempts. Miami only had 30 Fantasy Football actionable plays on offense…the Bills had 65 by comparison. There was little offense to go around for any of the Miami FF-players. How the Bills lost is still beyond me.
There is a growing trend of Tua shifting love to Jaylen Waddle (4-102-0/6) that's getting unnerving, as a heavy Hill owner. But teams are starting to over-focus on Tyreek again, so it makes sense for Tua to take advantage of the easier opportunity (Waddle) if they're going to give it to them.  
 -- Dawson Knox (4-25-0/4) did play this week…after some rumblings he might not be ready to go. Where I don't have Pitts as my TE, I have a lot of Knox…and he's not done much this season, adding to early season woes.
I think Knox will start to get back to his TD ways…it makes no sense that his top TE TD pace in football just abruptly stops for no reason…but it has happened and is killing FF teams. I wanna say hold, but every week of 'bleh' is another dagger. But where do you turn? After Andrews-Kelce it's pretty barren out there for Fantasy TEs.  We'll try and find an alternative…but everything stinks right now or is a one-hit-wonder TE that you know won't have a follow up.
'You can get any old TE later' (in a redraft prep/strategy) sounds great, until that's what you have.
DET-MIN
 -- D'Andre Swift (7-31-0, 3-15-0/4) was challenged by the coaches to try and play through pain this week, and going back to training camp, and going back to last year. You could tell from the HBO Hard Knocks that they love Swift's talent but don't like his 'motor' or 'grit'. They constantly (seemingly) berate him and coach him up about it.
Well, he tried to play through an injury here and it may cost them several weeks. Swift kept going into the game like a trooper, but soon after coming out hobbling. His status for Week 4 will be an unknown. He's got shoulder and foot issues, I believe.
Jamaal Williams (20-87-2, 2-20-0/2) will be the RB to own with Swift down. The Lions coaches wish they could put Jamaal's tough guy, amped up human attitude in Swift's body to make the supreme RB (for them). For now, it appears, for a few weeks perhaps…they'll get their deepest, darkest wish = playing with kneecap biter Jamaal.
 -- Dalvin Cook (17-96-1) had a nice bounce back game here from his Week 2 disaster…but he also separated his shoulder and had to come out of the game. He's played through some pretty painful issues in the past, so don't be shocked if he plays Week 4...they think he'll put on his special harness for this and play.
Obviously, Alexander Mattison (7-28-0, 1-16-0/1) is the handcuff play at any time and Ty Chandler would start to see some side work if Cook is ever gone.
Talking to myself: never again with high pick RBs in redraft…Cook was a top 5, Swift a top 12 pick.
 -- Some of you got into Jared Goff (25-41 for 277 yards, 1 TD/1 INT) this week and he accounted for himself pretty well, considering what a lot of top name QBs did this week. Goff had a pass play get down to the 1-yard line in this game, that then got punched in by a short TD run, or he'd have kept up his 2+ passing TDs in a game ways that he's been producing for his last several games.
Also, note: No sacks and only 2 QB hits taken on Goff. Part of what works here is Goff has been working behind about as good of an O-Line protection as I've seen in the league this season to date. Home with Seattle Week 4 should be pretty favorable.
BAL-NE
 -- DeVante Parker (5-156-0/10) had 1 catch on 4 targets coming into this game…and then he looked like a Pro Bowl WR here. No Jakobi Meyers helped usher this in, I guess. Or just…I don't get this 2022 season at every turn. It has been a bizarre year of the always bizarre football years…but this one may take the cake.
I don't think I can buy into this/Parker…terrible first 2 games, Jakobi (Mac's fave) out, and this terrible Ravens secondary all made for a perfect storm -- which means, if I go anti-DeVante or just ignore him, he's gonna lead the league in receiving from here on in…isn't he?
And with Mac Jones (22-32 for 321 yards, 0 TDs/3 INTs) now likely to miss 2-4 weeks with a high ankle sprain…Brian Hoyer is not going to help DeVante or anyone there anyway.
 -- As I briefly discussed about the Ravens backfield on Sunday morning's Video Q&A and in last week's game report, Justice Hill (6-60-0) looked like their best back Week 2 over Kenyan Drake…and on cue, Drake was inactive and Hill split touches with JKD and had another impressive outing. I'm not saying Hill is going to take over or anything…just, he's the handcuff/sidekick right now for J.K. Dobbins (7-23-0, 2-17-0/2) until Gus Edwards gets back, whatever that is worth.
 -- Lamar Jackson (18-29 for 218 yards, 4 TDs/1 INT) has gone three games in-a-row with 3 or more TD passes…a sign the 2019 MVP Lamar is back. He also rushed for 107 yards and a TD. That 'bet' he made on himself does look pretty savvy at the moment.
If he continues his roll at Buffalo next week, then I will be shocked and amazed…and it might happen given the state of the Buffalo secondary.
CIN-NYJ
 -- I mentioned Tyler Conklin (8-84-0/8) as a waiver TE name this past week briefly…as one you could consider for a pick up, but sarcastically asking if you were really going to start him over Kyle Pitts. I was mocking Conklin, in a sense. Well, I'm the fool now…
Conklin is now averaging 6.0 rec. (8.0 targets). 46.7 yards, and 0.33 TDs per game…the #3 scoring TE in FF 2022, right now, I wish Kyle Pitts was anywhere near those numbers.
But a Jets QB change is coming, so it's still a risky play…and risky that it can continue even with Flacco, but even riskier with the unknown on Zach Wilson. However, there's not much else to look at on waivers at TE.
 -- Another week, another Garrett Wilson (6-60-0/10) leads the team in receiving event. He has clearly become the top WR target…but, like Conklin, you have to ask -- will this change with Zach Wilson…who has a relationship with Elijah Moore (4-49-0/10) over Wilson, potentially. I wouldn't do anything but 'hold' on Garrett Wilson. It's working…and worked here despite him leaving the game for a bit with a rib injury and going back to the locker room…but coming back out to play in the 2nd-half.
 -- Joe Mixon (12-24-0, 3-14-0/7) had another low ypc, dud game. You want to blame it on the O-Line, but Samaje Perine (9-47-0, 2-14-1/2) came in for the 4th-quarter and had real nice output. Is there an RB controversy? No way. Not yet. Probably not ever. Perine is the 'cuff, though, for sure.
PHI-WSH
 -- Another big game for DeVonta Smith (8-169-1/12). In Week 1, Smith had 0 catches on 4 targets. But the last two weeks, he's averaging: 7.5 rec. (9.5 targets), 124.5 yards, and 0.5 TDs per game. I'm shocked. I thought there would only be room for A.J. Brown (5-85-1/10) to thrive in a low volume passing game…well, Jalen Hurts (22-35 for 340 yards, 3 TDs/0 INT, 9-20-0) has back-to-back 300+ yard passing games.
 -- Carson Wentz (25-43 for 211 yards, 0 TD/0 INT, 3-22-0) had a rough game, but we had to know this was coming. I thought the Eagles defense in Week 2 was the best defensive performance I'd seen all season. Well, this Week 3 effort by Philly' D was pretty hot too…9 sacks on Wentz. Actually, considering the suffocating and swarming defense…Wentz actually played fairly well in the midst of it.
We have to declare the Eagles are the best DST in FF now. We thought top 3 after Week 2…but after seeing all of Buffalo's injuries and LAC's injuries and JAX flop -- it's the Eagles as the ace DST to have in all Fantasy right now, especially considering their favorable schedule the rest of the way.
 -- Just a reminder…Brian Robinson is eligible to come off IR after Week 4. We don't know yet if he will, but Week 5 could be his NFL debut -- and I believe he will be pushed to be the starter/main back in short order. But we have to note…that's a starter sharing with Gibson-McKissic and on a team with a bad O-Line. It's hopefully RB2 results?
NO-CAR
 -- Chris Olave's (9-147-0/13) pop was coming, it seemed, after the big deep-ball targeting he got last week. Winston is letting it rip…in deficits, and both Jarvis Landry (2-22-0/5) and Michael Thomas (5-49-0/5) got banged up and left early.
Once things fell down, even Tre'Quan Smith (4-105-0/5) had a nice week filling in…in the all-pass comeback.
 -- Add Alvin Kamara (15-610, 2-12-0/7) to the list of higher pick RB failures so far this season. He missed Week 2 with a rib injury. He's averaged 2.5 rec. (5.5 targets) for all of 9.5 yards. Combine that with 50.0 yards rushing per game and no TDs of any kind…and he's been a wasted pick, so far.
 -- I hope you escaped D.J. Moore (1-2-0/6) as a 'sell high' last week, if you went down that road in FF 2022 (I hope you just avoided this to begin FF 2022 with, first and foremost). DJM is one of my least favorite players in FF because of his QBs, coach's impact on his output and his real performance vs. what people think it has been. I think any goodwill from his 'true believers' of the past few years has about been drained. He's a WR2-3, with a strong lean towards WR3 ahead…a flex WR in this disaster offense.
JAX-LAC
 -- I needed the LAC-DST to help save the day in a low scoring week around the FF globe for all players, and well…they got embarrassed by JAX. What happened? From the live look, it looked like they just quit on Sunday…quit for a game, or quit on the coaches, or quit on whatever.
They entered the game with J.C. Jackson hurt/out again, but they're good enough to overcome that. They then proceeded to watch their own offense give up multiple turnovers in their own red zone to set up easy JAX scores right away, while Joey Bosa got hurt/out quickly into this game…and this game started going sideways…but the LAC-DST kept fighting their offense's turnovers to hold to a few field goals…but eventually they broke and just rolled over in the second half.
What was an ace defense Weeks 1-2…is now in question with injuries and their franchise QB hurt as well as his O-Line…and with the team in peril and coaching staff in peril. Welcome to FF 2022. What was a nice opportunity/foundation last week is a disaster the next, and vice-versa.
We'll get into this more in their game recap/report, which will be out on Tuesday pre-waivers.
 -- Justin Herbert (25-45 for 297 yards, 1 TD/1 INT) was iffy to play all week…then Chase Daniel was thought to be starting around 3:00pmET…then Justin Herbert was thought to be starting about 3:30pmET…and no one was really sure. The confusion on the injury led people to have to play 1pmET lesser QBs or carry an extra/emergency QB for 4pmET games. It's the state of many an FF-team right now…chaos every week -- but that's half the fun of the game (FF) even though we all hate it and want to quit playing when things don't go perfectly.
The Chargers seem to have chosen to quit under the circumstances, but not Justin Herbert…he refused to come out of the game because he didn't want to abandon the sinking ship. As the head coach, I would have respected that…but still would've pulled him given his injury -- but there he was playing, in danger, until the end.
There are those that panic and cut & run as soon as everything doesn't go their way…while others take the punches, think of the big picture, and vow to fight again next week…I'm not talking about Justin Herbert, I'm talking about FF managers.
I own a lot of Justin Herbert shares in FF. He has a rib issue…he's missing his best WR…and his starting center, one of the best in the league, is gone PLUS now a top NFL LT (Slater) -- so, Herbert's performance was down here…and doesn't look as great going forward. I can choose to cry and whine about how terrible my Fantasy Football choices are and how I'm always wrong and I hate this game and everyone else has better players…or I do what Herbert did, play through the pain of the week, don't abandon the team, because we can change everything with a win next week.
You play the cards you're dealt…you discard as smart as you can…or you fold. We're still in the discard and 'playing the game' part of FF.
 -- Trevor Lawrence (28-39 for 262 yards, 3 TDs/0 INT) is rolling…6 TDs/1 INT this season. We live in a world where Trevor Lawrence has been better for FF than Justin Herbert, and where Tua just threw for 6 TDs in a game in Week 2.
I don't see Trevor doing anything special…but Doug Pederson has him a smart, simple offense…a kinda version of what Tua does, only Trevor doesn't have the same premium weapons as Tua, but they're good enough. Teams will figure this out in the days to come, you'd think -- like they figured out Carson Wentz/the Eagles under Pederson, eventually.
LAR-ARI
 -- My great fear of the offseason and growing over the past two seasons…the eventual demise of Kyler Murray (37-58 for 314 yards, 0 TD/0 INT, 2-8-0)…death by his own hands/mind.
The worst thing that coulda happened, as predicted, was to pay him a bunch of money to validate his 'ways'…and that's just what they did. Week 3 was a huge statement game…at home, coming off an impressive comeback the week prior…and Kyler threw 57 useless passes this week for no TDs and ran the ball only twice in a sad statement game loss.
Kyler has thrown for the 2nd-most passes in the league this season…a lot of them in double-digit deficits against softer, prevent-ish defenses…and he has a total of 3 TD passes to show for it. One TD pass in the past two games. All the other high volume guys have 7+ TD passes, and then Joe Flacco with 5…and Kyler with 3.
Kyler is losing his value rapidly. I hope you got out 'high' in Dynasty before this season started, or after Week 1-2. He's falling in value where you probably can't get anywhere near what you'd hope…and you're stuck hoping he garbage-times his way to some usefulness.
 -- The Rams backfield is so bizarre…
Darrell Henderson (4-17-0, 0-0-0/1) started and looked fine. Cam Akers (12-61-1) came in and looked terrible…had like -1 yards rushing total for much of this game, but then hit a late 3rd-quarter hot streak on a series with the Cardinals wearing down, and you look up and see Akers with a decent FF game and Henderson with nothing.
Henderson was going into the game in the key parts…Akers was more kept away from action until late, and then he had one good series and the Rams stuck with it. He still doesn't look right but the Rams couldn't run the ball all game except that one series late. The Rams are in trouble whenever they face any halfway decent team. They should've lost here, and they tried to give it to Arizona, but Kyler wouldn't take it.
I want to say Henderson is still their top back, but I can't show you any statistical evidence of it. All I can say is -- don't give up on him yet. It's going to be ugly Week 4 at SF, in general, for LAR RBs but then it might loosen up. But you may not have time to wait to see. If people drop him in 12-team leagues, he's worth a roster spot to see if they go back to Henderson as the lead toucher and when they get some of their O-Line back.
But McVay keeps pushing Akers to come through -- and it's gonna bite him, because Akers was really bad/useless the first 3 quarters here and then fumbled it away in a key spot lot…but McVay is not giving up so I don't know what is going on.
ATL-SEA
 -- Arthur Smith tried to put Cordarrelle Patterson (17-141-1, 1-12-0/1) out of the main role last week and in early parts of this week, but stupid CPatt ruined it by storming over the top of Seattle midway through the game for a nice week. We'll see what happens next week, when Smith tries to deemphasize Patterson again…this time, I suspect, we'll be using CP in our lineups because of the memory of not using him (likely) Week 3 and watching him hit big on the bench. And then he'll burn us, and then we'll bench him, and then he'll go off on our bench, and then we'll re-start him, then Smith will move away from him again…and the Falcons' wheel keeps on spinning.
Patterson is currently the #6 RB scorer in PPR FF…and he was on your bench, and you think your RBs are killing you. We have to just trust this until we can't.
 -- And then stupid Kyle Pitts (5-87-0/8) made Arthur Smith also look bad by dominating parts of the first half of Week 3's game. He caught most all of Mariota's miss-thrown targets and had a near-miss or two that would have had him really blow up (good) this week. How dare Pitts show up the coach like this…by showing he's their best pass game weapon. Smith will work extra hard to suppress Pitts next week, I'm sure…but, like always, I'll be starting Pitts.
Seriously, Pitts did most all his damage in the first-half…he could've doubled these numbers, but the Falcons offense is the most ridiculous offense this side of Denver/the Rockies as Pitts got ignored in the 2nd-half.
Ride-or-die with Kyle! We have no other choice. This was a good sign, in all seriousness -- we got our first showing of Mariota forcing Pitts the ball, and Pitts coming up big to bail out bad throws almost every time.
 -- Speaking of things working that must be squashed…Rashaad Penny (14-66-0, 1-3-0/1) came out of the gates slicing and dicing the Falcons defense on the first few plays of the game…then, suddenly, Penny disappeared, and a so-smart cavalcade rotation of Walker-Dallas-Homer rotated in, and SURPRISE!!! Seattle lost.
Penny is not going to get the run he deserves here…I'm hoping I can hold on until the trade rumors and trade deadlines start rearing up as Seattle falls out of contention, which this loss REALLY helped. Seattle is about to lose a lot of games in a row, and they will be sellers of Penny (pending free agent) I would assume.
Kenneth Walker (3-19-0, 3-14-0/3) will be their main back soon or once a Penny trade goes down.
GB-TB
 -- Having GB-DST and LAC-DST together in many places, I chose LAC-DST for this week…and I got scorched on that decision. Who wants to face Tom Brady when you can face Trevor Lawrence? I'm a smart football analyst like that!
Some turned on my GB-DST projections after they lost Week 1 at MIN, but here we are just two weeks later, and the Packers are a top 3 NFL defense (to my eyes)…and an ace for FF coming up. NE-NYG-NYJ-WSH the next 4 weeks is all gold!
The Packers truly are becoming a top tier NFL defense and that's gonna work for FF purposes as well. Jaire Alexander is banged up again, so that's a bit of a problem if he is out long-term. Otherwise, this DST is good-to-go behind a gaining momentum and health offense.
 -- Romeo Doubs (8-73-1/8) had a big game here but I'm not sure how to interpret it going forward. TB has a very good pass defense and they set out to cover/attend to Allen Lazard (4-45-1/6) and Aaron Jones (12-36-0, 3-11-0/4)…so, Doubs was open for some simple stuff, and credit Doubs that he made the plays. I don't think this is the start of Doubs as the new GB #1, but I'll double check the tape this week to be sure. Lazard looks like their #1 in a WR group that Rodgers might not over-favor any of them like he did Davante.
 -- I thought Russell Gage (12-87-1/13) looked like the best choice of the weird starting trio for TB going into this week, but I had little confidence and was worried about the GB secondary's impact on all of them. But Brady was using Gage to try and slice and dice his way to some offense…and GB just kept these WRs in front of them and let Gage have his day…not that Gage isn't good, but this was probably his high watermark for 2022, given no Evans-Godwin-Julio. As those guys return, Gage's targets will naturally decline -- but he's still a good NFL WR and in a good spot as long as Godwin is out. Gage can work with Evans, but Evans-Godwin-Julio is a target problem for Gage. Smoke 'em while you gotta 'em, I guess.
SF-DEN
 -- Was I right to 'make the call' on the Denver offense after Week 1's disaster? Yes. Russell Wilson (20-33 for 184 yards, 0 TDs/0 INTs) has just about leaked out any FF value he had. There were buyers last week trying to 'buy low' for you to sell him if you needed to -- but I hope, and know, a lot of you sold out of Denver things after Week 1 and then some did after Week 2…even swapping parallel just to get away from any of this.
You saw SNF…it's not getting any better. They have scored 16-16-11 in three games and look worse as they go.
 -- Courtland Sutton (8-97-0/10) is working as the only real WR Wilson has…and he doesn't look that great either, but it's working right now. Sutton has (potentially) Hobbs/LV, Gillmore/IND, and J.C. Jackson/LAC, Gardner/NYJ the next four games…maybe he can garbage-time and/or heavy target his way to usefulness, but man the outlook is not good between Wilson collapsing, this offense/coaching staff being clueless, and the opposition coming for Sutton.
 -- Jordan Mason (1-7-0) got one whole carry Week 3…not enough for any conclusions to be drawn, but SF falling to (1-2) and just Jeff Wilson (12-75-0, 3-31-0/3) to lead, and no sign of Marlon Mack or Tevin Coleman, the opportunity exists for Mason ahead…but it's sketchy/a dart throw still.
Next week against the Rams will probably be more heavy Wilson…and then if they lose that one, the Weeks 5-6 at CAR, at ATL might be the opportunity to see 'change' coming.
  ===== FIVE PLAYERS =====
*** FIVE WAIVER PLAYERS TO TRUST***
*Looking at players owned less than 50% on average in leagues across the whole FF-landscape. Your league, obviously, may be different/deeper.
**Adding a school grade to show my interest level (A-F)…and I don't mean that a D-F grade is 'bad'/just showing how pressing/important to me, your situation may differ due to injury, etc..
***IF FAAB% mentioned at any time below is based on a 16-20 man roster league. And it's hard to predict the right bid % because every league, situation, and lineup needs are so different. So, doing the best I can to 'project' (i.e. 'guess') what they will be based on early chatter.
*Again, note…not a grade on talent…just how important/urgent/great the waiver move is in context.
1) RB Khalil Herbert (Grade: A)
David Montgomery will be out for a few weeks, and this allows Herbert to show he's just as good/the better back…and might lead the Bears to consider trading Montgomery and just running with Herbert…depends if they're still in the race or not in a few weeks. Worse case if Herbert does well the next few weeks…it's a split between Montgomery-Herbert potentially.
Everyone is gonna chase this because 'their RBs are killing them'.
You'll hope to get 2-3+ weeks out of this before Montgomery returns to ruin it.
2) RB Jamaal Williams, DET (Grade: B)
Swift is nicked up and may need to be shut down for a few weeks to 'get right', and the Lions fear that Swift is that RB/that guy…'soft', always nicked up. They love the heart of Jamaal, so Williams might be getting the full workload the next 1-2-3 weeks with Swift out, or just more workload as Swift tries to dance in and out of the game with his gimpy foot or shoulder issue.
Williams is the #7 PPR FF RB scorer season-to-date, so you'll pay heavy for this one if he's on your league's waivers…he's tracking 50% redraft ownership.
3) RB Brian Robinson, WSH (Grade: B)
Robinson is eligible to come off IR after Week 4. Not sure if he will, but I do believe as soon as he is ready…he's coming to take Antonio Gibson's job, and he'll be a part of an RBBC for a bit before just becoming the main ballcarrier and Gibson possibly being traded off if Washington is fading from playoff hopes.
4) TE Tyler Conklin, NYJ (Grade: C)
Conklin is the #3 PPR PPG TE in Fantasy right now. Elevated targets, good output. He's the latest 'take a look' TE option for those dying at TE, which is most.
There's a risk here it doesn't keep up if/when the QB change to Zach Wilson happens…we don't know the connection between them. Wilson seemed to be favorable to C.J. Uzomah, but we don't know if CJU will even be active week-to-week.
5) RB Alexander Mattison, MIN (Grade: C)
Dalvin Cook is likely to play through his shoulder issue, but he'll likely concede a few more carries to Mattison…and Cook is one hit away from more trouble. Most Cook owners have Mattison, but his FF ownership is tracking 50%...so, he's out there in places if you want to make the investment…but not sure it will even pay off this week.
6) Mack Hollins, LV (Grade: C/D)
He's gaining/gained Derek Carr's trust, and with all the coverage emphasis on Davante Adams…Hollins is becoming an attractive alternative for Carr.
It just feels like Hollins is the classic…gets hot and dies the next week…gets hot again and dies…and you're always trying to guess his hot weeks. But right now, he's hot…and Hunter Renfrow is out (probably back Week 4.
Enter at your own risk, but it was great last week.
7) WR Greg Dortch (Grade D+)
This keeps working…and people keep ignoring it. We don't like 3-4-year NFL players who aren't sexy…especially if they have no draft stock, and no 'the masses' and/or media endorsement.
As long as Rondale Moore stays away…and as long as DeAndre Hopkins is suspended…Dortch will have numbers in these Arizona down in games/all-pass chase backs into games. When they're back, this story ends.
*WR Sterling Shepard, NYG* Plays on MNF, but he's the #1 WR for a team…established with the established QB…with literal WR/TE garbage around him. I suspect he'll have a nice PPR night tonight and we'll see if this is a B or C grade add. But he's still out there in many leagues…way too many leagues, I'm shocked.
-----------------------------------------------
***FIVE WAIVER PLAYERS TO DISTRUST***
1) WR TreQuan Smith, NO
Had a better Week 3 yardage tally in a partial game than Justin Jefferson's or Ja'Marr Chase's last two weeks combined, but Smith filled in for banged up Landry-Thomas in their Week 3 game, and those guys are expected back Week 4. It was a spot/temp thing.
Smith has been on the practice squad this season and got called up and worked in a heavy-pass late game comeback effort. If Thomas-Landry are out, then maybe he isn't on this list…but I'm wary of anything Saints right now.
2) WR Laviska Shenault, CAR
Shenault did FF-more in one play than Justin Jefferson did all this week. Sorry, I'm using JJ as an example of how ludicrous NFL/FF output is in a one-week snapshot…but we think we can tame it any given week.
Shenault will now get more work for sure, but he joins a very weak passing game…and Shenault is a part of a trio fighting for low targets. Normal 10-12 team FF-leagues don't need to chase this. Super deep roster leagues looking for anything with a pulse can take a look.
3) WR DeVante Parker, NE
Looked really good Week 3 after doing absolutely nothing Weeks 1-2. If Mac Jones were 100% and they were facing the Ravens every week, I'd have an interest…but with Brian Hoyer at QB and Green Bay as the opponent Week 4…no, thanks.
4) TE David Njoku, CLE
This has never paid off. Every time it's supposed to be Njoku's time…every time he has a good game, everyone gets all excited and then the next week it's nothing.
For the TE desperate, or the TE-curious…I get it. We don't have many TE waiver options. But this always seems to fizzle…but if you want to take him on as a #2 TE for a look and see, if your current TE is dying -- go for Njoku, just don't get your hopes up too high.
------------------------------
***FIVE BUY LOW PLAYERS***
*NOT 'Buy at any price'…it's Buy LOW. Try to find a deal. If none to be had, walk away. It's also NOT…go immediately ask the owner 'What do you want for ____', don't telegraph your desires.*
1) WR Curtis Samuel, WSH
Non-FFM owners of Curtis Samuel don't love or trust him…he's a hot potato. They want to 'sell high' before everything collapses. A non-awesome Week 3 from CSam might have opened that window.
Anything that faces the Eagles (or Bills, and maybe soon the Packers) is getting whacked/suppressed, which means it's going to give an opportunity to take advantage of a temper-tantrum throwing owner anytime everything isn't scoring at a maximum/their team is winning.
Samuel is a WR1 PPR hope available for a WR2 price if you got the pieces to steal him.
2) QB Tom Brady, TB
You got QB woes? Join the crowd. Brady has not been FF-good this season, but missing WRs and a crap schedule are to blame as much as other factors. The schedule loosens up ahead and if he starts getting his WRs back, then old Brady might start to appear.
On tape, he looks fine. I don't see a talent decline.
3) WR Keenan Allen, LAC
A WR1 with Justin Herbert when he returns…but with his injury he's probably available for more of a WR1.5-2 price if the current owner is getting desperate. Your inflated hoax RB2/WR2 in a deal to try and steal him away is the game.
4) RB James Conner, ARI
Hurt in Week 2 and thus had low output. Played Week 3 and was OK but the Rams were looking good on D. Conner is slipping/sliding in value and if you need to fortify your RB group, in PPR, Conner is an RB1 threat, worse case an RB2.
5) WR Rashod Bateman, BAL
The targets aren't WR1 worthy, but the long TDs are. If Lamar is going MVP-level in 2022, then Bateman will go with him in some way…and Bateman is quite a talent. If you can steal Bateman after a down week, and off two lower target weeks before, then go for it and bet on the come.
6) QB Aaron Rodgers, GB
You got QB woes? Rodgers looks like he's playing a game against children, he's so good/at ease/efficient right now -- and that's with a too young and banged up and no-name/old-name WR group. What happens when Lazard is 100% and the rookies keep maturing, and the big turn has already happened -- he's got his two top OLs back for the first time since like 2020.
Rodgers doesn't put up Brady numbers as an upside, but he's pretty solid in 6pts pass TD for those dying with Stafford, Dak, Russ, etc. Rodgers hasn't been amazing this season, just good, so he might be available reasonably if he's the current owner's #2 QB.
7) RB A.J. Dillon, GB
Two games in a row of low FF output. He's the #2 back on this team, in a 55/45 split with Aaron Jones. He's a solid RB2 with upside as the GB O-Line improves, and if Jones ever gets hurt…watch out. Current owners are potentially seeing what you think of Rashaad Penny here, keep that in mind in trade talks.
Dillon may never be better than an RB2-3, but there's upside and hope if you can buy him low…not buy at any cost assuming this big turn to happen.
-------------------------
***FIVE SELL HIGH PLAYERS***
*NOT 'Sell at any price'…it's sell HIGH/sell good. Try to find someone in love with your player or seen as a neat value thrown into a multiplayer deal. If no one respects the player/buys right…then walk away.*
1) RB Cam Akers, LAR
I still don't get this, but maybe the joke is on me…
Akers didn't start. Wasn't effective when in. Had -1 yards rushing late into the 3rd-quarter. Looked not good in general. Got hot for one series, rushing for 48 yards on 6 carries in the series and scored a TD. Next series, to run out the game, 4 carries for 9 yards, two negative runs and a fumble to let Arizona back in the door. Prior to that the Rams didn't run/couldn't run well but Henderson was in on the key spots.
Not saying Henderson is great, but Akers was pretty weak here but looks like he had good numbers from a late game good series…then fumbled the next go round. Maybe Akers is the guy…in that case, I don't want the guy here for the Rams. Worst case, take this and sell it to move into some other RB2 that makes more sense.
People see Akers as the great main man for LAR, an RB2…they can have him at that valuation. He simply isn't being treated like he's even the starter in games.
2) WR Diontae Johnson, PIT
Five very tough matchups for Diontae ahead…NYJ/Sanders, BUF/everyone and maybe T. White, TB/Davis, MIA/Howard, PHI/Slay, then a BYE. You expect Trubisky to overcome this?
Diontae should sell as a PPR WR1.5, otherwise you're not 'selling high' you're moving on/out on him…which you may want to do but I'm trying to get value for him like it's still the old days after a decent catch count for him to start the season.
3) RB Antonio Gibson, WSH
Wasn't doing well Week 3, but it was against PHI…so, it's to be expected. Really hasn't been great all season -- and Brian Robinson is getting closer and closer. Would the desperate take him as an RB2?
4) WR D.J. Moore, CAR
All he's got left is his name -- can you somehow trade him as a WR2-ish for some other troubled WR2 you want to bet on for a turn? If you could swap Moore for Curtis Samuel to some extreme DJM lover (and there are many, it's crazy), do it…let them think they bought low.
5) WR Jerry Jeudy, DEN
Kinda the same vibe as D.J. Moore…get away from that offense, plus in Jeudy's case…he stinks.
------------------------------
***FIVE DEEP SLEEPER WAIVER PICKUPS***
*Total flier/lowly owned or not-owned players
1) Justice Hill, BAL
The handcuff to J.K. Dobbins right now…a guy coming off injury, amore complicated ACL event than most…what if JKD goes down again overcompensating or whatever?
2) TE Jelani Woods, IND
Two TD catches Week 3…that's a good thing, but it was kinda like the O.J. Howard deal Week 1…low snap counts, just in the game situationally for a bit -- but then 'boom' two TD catches.
I'm sure Frank Reich is not prepared to push Jelani, but he should. If he does, even into a 50% snap count role…Jelani can be this kind of TD threat every time in the red zone. Jelani is the best TE on their team, so you got a shot that maybe he just forces his way into the lineup.
I'd bet he has zero catches next week, but you never know…and Jelani is a talent…
The TE waiver wires are thin, so there are no dumb gambles…just dumb FF owners…like me.
3) QB Carson Wentz, WSH
If you're dying at QB, and you are seeing all the waiver QBs are hot and on people's rosters…and when people cut Wentz after a bad week (brought on by PHI) -- just know he's an option in games where he is not playing the best defense in football. Washington's typical flow is -- get down in games, be unable to run the ball, then start flinging it to try and stay in the game with their nice WR trio.
Wentz is not your every week starter or savior but is depth…and some mild hope working with some other QB's schedules nicely as a pairing. Check to see if Wentz makes schedule sense with your #1 QB (if needed).
4) WR Josh Reynolds, DET
I assumed D.J. Chark would be Goff's preferred #2 option in their gaining momentum passing game, but it looks like it might be Reynolds.
4.5 rec. (6.5 targets), 67.0 yards, 0.50 TDs per game the past two weeks…out-doing DJC two weeks in a row. Reynolds and Goff have a long-time relationship back to the Rams.
If your waivers are thin on WRs…
5) WR Skyy Moore, KC
Fumbled a punt and played 8 snaps Week 3…great.
This is a million miles away, until it isn't. In this KC offense, it may never matter…but you know what I think here -- he's built for success to be Mahomes' top WR option when he gets his chance.
-Here comes all the rookie RBs as a roster spot gamble the starter gets hurt and launches them options-
6a) RB James Cook, BUF
In PPR, if you go see the Week 3 box score with Devin Singletary having a ton of catches…I think there is a plan for that to be Cook -- to be a lethal pass game weapon. Cook is still getting his sea legs under him but eventually he'll be a pass game weapon…and involved heavier for sure if Singletary goes down.
6b) RB Jordan Mason, SF
Got his first touch Week 3! Just one.
He's closer than most rookie RBs to the prize, because SF RBs/Jeff Wilson are injury prone. Plus, Mason is better than Wilson as a talent…so there's hope he just homes in on his job.
6c) RB Jaylen Warren, PIT
Najee had foot issues in the preseason…you never know when the next RB injury will strike.
6d) RB Rachaad White, TB
If Fournette goes down, White could be an RB1 in short order.
10) WR Trestan Ebner, CHI
Will get some touches as the compliment to K. Herbert, and he'll at least get a chance to show what he can do…and is a Herbert injury away. But I would bet that Chicago adds a veteran RB to send Ebner back of the line.
---------------------------------
 -- FIVE…IT'S OK TO QUIT THEM PLAYERS (for REDRAFT) --
1) RB Kenyan Drake, BAL
We had him on here last week but some stuck around in case JKD was still out…well, Dobbins was back Week 3 and Drake wasn't even active -- the #2 job is now Justice Hill's.
2) TE Cole Kmet, CHI
We wanted out on this in August. Then pleaded people to dump him after Week 1…just another reminder he's not a TE solution, no matter how bad your TE situation has been.
3) WR Chase Claypool, PIT
It's finally come down to this (in redraft). I need WRs who are working. Mack Hollins and Greg Dortch are desired by their QBs…Claypool is not, so you don't have to tell me 27 times before I finally give up the ghost. Fare-thee-well my friend, 'til we meet again.
Giving up on Claypool means he'll go 11-150-2 this week.
4) WR Kadarius Toney, NYG
At least Claypool plays. I still try to hold Toney in deep roster leagues and in Dynasty, but I have no time left in redraft.
5) RB Jordan Mason, SF
He's on the sleeper list…and the quit list too -- if you need the spot and have things actually working, not these rookie daydreams…go for what is working off waivers if you need production now.
Mason is a side pipedream…I got 20 more pipedreams chambered up to mess with as we go. But I need to not chase butterflies when there are legit production-now options on waivers.
--------------------------------
***STREAMING DSTs OFF WAIVER(?) OPTIONS***--
1) Eagles-DST
Available in nearly 50% of leagues. This is the best defense in football now…the ace to own, and there's still a chance to own it in some leagues. This is a special exception DST…if you can get to it, you have something high-level for most of the rest of the season (until their entire defense gets hurt because I'm way onboard after Week 2).
The schedule is great, and they are great…this is a rare, rare chance at something great going straight into your lineup and not having to come out except for a BYE week.
2) Vikings-DST
Week 4 in Europe with Jameis Winston. Week 5 hosting Justin Fields.
3) Lions-DST
Week 4 hosting Seattle is an opportunity. Week 5 at NE/Hoyer now looks pretty great. Then a BYE and moving on Week 6.
4) Cardinals-DST
At Carolina Week 4, then no-good Week 5 vs. PHI, but then Week 6 at SEA and Week 7 vs. NO/Winston. Three of the next 4 weeks this defense might be pretty good/handy. They fought the Rams hard Week 3.
5) Jaguars-DST
Will be the DST all the cool kids will want, I'm sure. But Week 4 vs. PHI will be death for them. Week's 5-8 is more the play potential -- HOU, at IND, NYG, DEN.
6) Dolphins-DST
Week 4 at sack-fest Cincy then Week 5 at NYJ.
7) Raiders-DST
Week 4 vs. Denver if you need some hope/a radical play.
8) Colts-DST 
A stretch upcoming with decent offenses but not killers, if they get Shaq Leonard back maybe they have a few weeks of use in them for the needy. Weeks 4-9: TEN-DEN-JAX-TEN-WSH-NE. I don't love it, but it's something better than nothing.
-------------------
 -- Sleeper/lesser-name IDPs whose box scores or live watch caught my attention --
1) SAF Jalen Pitre, HOU
He just keeps getting better…8 tackles, 2 picks Week 3. He's averaging 7.7 total tackles per game this rookie season with 2 INTs, 2 PDs, and 2 TFLs.
2) CB Roger McCreary, TEN
I mocked the rookie last week in reports, when he posted 11 tackles in Week 2…saying 'it couldn't keep up'. Well, he got 10 tackles Week 3 after 11 in Week 2…21 tackles the last 2 weeks with a whopping 20 of them solo tackles. Quite amazing for a corner. Will it keep up? I wouldn't bet on it, but it was a bad bet last week…so, what do I know?
3) LB Darius Harris, KC
Harris is filling in for the suspended William Gay, and Week 3 was his debut and he amassed 13 total tackles, 7 of them solo tackles and had 1.5 TFLs. This has a couple of week shelf life, potentially.
4) DE Deatrich Wise, NE
6 tackles, 3 sacks, 4 TFLs in Week 3…on Lamar. Wise now has 4 sacks on the season in 3 games. This might be a blip…or maybe he's figured something out? 
5) CB Keisean Nixon, GB
IF Jaire Alexander is out…Nixon would have to step up, and Alexander was out for some time with a groin injury this game -- and Nixon played well in relief, like a bully. If Alexander is out Week 4…Nixon could be a decent one week (or more?) start in deep IDP leagues.
Outtro…
Fantasy Football 2022 is one big, multi week game with ever-changing variables…a complex game…a do-or-die every week game. You never what situation you'll find yourself in next. https://youtu.be/HLnNY2KiQEQ