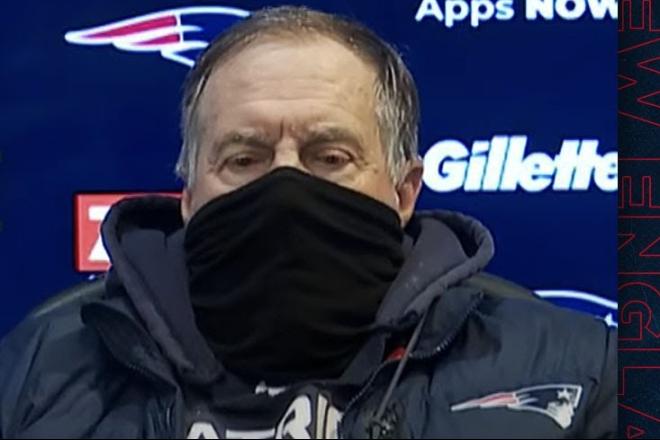 R.C. Fischer
Total Football Advisor
16 September 2022
2022 Week 1: Dolphins 20, Patriots 7 (Dynasty/Fantasy Analysis Game Report)
Wow, was this an ugly game. I thought from the live watch (while watching 8 other games simultaneously), that this was the Patriots flopping around (like in the preseason) and the new-look Dolphins executing efficiently and pushing around New England. On my re-watch, I found that was not the case.
The Patriots have issues, but they weren't full-scale terrible here…some unfortunate turnovers killed momentum early and this game just got away from them. The Pats aren't good, but they weren't as bad as I thought here.
Miami, on the other hand, wasn't great here. Tua is terrible and the offense was choppy. The defense was solid, but how much of that was the Patriots and how much was the Miami D remains to be seen in my mind.
I do know this: Miami played energized and like a team, flaws and all, they are a cohesive group for the new coach (right now). The Pats are taking on the personality of their coaches too…miserable, not really wanting to be here but this is how they draw a paycheck. Neither team is a playoff team. The AFC East is Buffalo and three jokes…like how it used to be when it was Belichick/Brady and three jokes for a couple decades.
Fantasy Player Notes…
 -- Let me just touch on the QBs in this game to set the table…
Mac Jones (21-30 for 213 yards, 1 TD/1 INT) is a bottom half, bottom 10 of the league starting QB talent…more a great backup than franchise QB…but it will be a few years before anyone admits that. But he's OK enough to not draw Darnold-Dan Jones fire, but he won't be good enough to make NE a real winner…so this will be a slow death ride for NE and all related FF things.
The WRs/TEs are pretty useless for NE for FF except guessing one-off spike games.
The RBs are hurt by the fact that teams are realizing Mac is not great, so they are playing to stop the run in New England.
The Pats are gonna try to win games with ball control and keeping the other team under 20 points while hoping they can get to 20 points somehow -- they won't that often.
Tua (23-33 for 270 yards, 1 TD/0 INT) is terrible…he really is. A bottom five NFL QB. He's good for the baby throw offense (BTO) where he throws short, quick passes after a 1-3 step drop and lets the receivers do the work. In a traditional deeper pocket set up to throw he's a disaster, and not great rolling out either. I think it's 50/50 that Tua finishes the year as the starter…and he will absolutely be replaced for 2023 by a big-ticket free agent or high draft pick QB.
 -- Tua's problems do affect the Miami WR output, to a degree…
It's working for Tyreek Hill (8-94-0/12)…he's Tua's obvious #1 look, and about only look. Tyreek could've had 10+ catches easily if Tua was more accurate (the most accurate ball Tyreek has ever seen…ha! Yeah, with no defense/in practice). Tyreek is gonna catch 6-8+ passes a game but he's gonna have to do all his yardage and TD work on his own, which is what I want. Most every target was quick/short. Tyreek's longest play was a 26-yard balloon ball from Tua that Tyreek made a leaping, terrific catch on. That's what I want -- lots of targets and let Tyreek do the rest. Tua at least understands that.
Belichick takes away your team's best player! It's no longer true…and/or that's how good Tyreek is in this BTO Tua pass game.
If you don't think Tyreek is plan's A-B-C, then consider Jaylen Waddle (4-69-1/5) saw his first target 27.5+ minutes into the game. In this game, Waddle caught a quick slant on 4th & 7 and split the defense and raced for a TD. You should sell Waddle high after this stat line…he's gonna be a random WR3 all year…with WR1 big play moments and a lot of WR3-4 light work.
 -- The running game for NE was a mix of effective at brief moments but overall sad.
Damien Harris (9-48-0, 2-10-0/3) is the lead back in a 40/30/30 split…and is their best back.
I don't know how Rhamondre Stevenson (8-25-0, 2-2-0/2) has become some elite RB get in FF, in people's minds, but there is no single RB people were trying to buy low more on this week…nor one other's holding him were not wanting to sell at any cost, than Stevenson. What has he done to deserve this lofty standing? Is it the cool name? Is it the 'looks great in preseason camp' Roto-blurbs? You know training camp is over, right? We're into the real games now, right?
So, Stevenson is somehow the secret RB love of Belichick? The news James White in the passing game…which, who has ever cared about James White that much for FF? You do realize Tom Brady is not the QB there anymore, right?
So, if Stevenson is the secret love of Belichick/Judge…riddle me this…
Harris started and had 12 touches (9 carries, 3 targets), while the great Rhamondre had 10 touches (8 carries, 2 targets).
If Stevenson is some secret old LeGarrette Blount + James White weapon in one package…how did Harris have more targets than Stevenson in a game the Pats were down in constantly?
Harris played 22 snaps. Stevenson 14. That's not a typo…Belichick's secret love, the future elite RB1…the already elite RB1, just hidden from the commoners, Rhamondre Stevenson, the Blount/White hybrid of the future…he played 14 snaps in a game the Pats were down needing offense. Ty Montgomery played 21 snaps. Montgomery played 50% more snaps than 'elite' Stevenson.
Oh, I get it…NOW Stevenson is going to be the Blount+White weapon…NOW that the great Ty Montgomery (2-0-0, 3-15-1/4) is on IR. So, Stevenson is so great that Ty Montgomery was the passing game back Week 1…and we just needed Ty to be gone to now launch Belichick's secret weapon, Rhamondre? Belichick will slide Pierre Strong or J.J. Taylor in for Montgomery and we're back to a three-headed monster.
I'm not anti-Stevenson. He's fine/talented enough…but he's in a terrible spot in a cluster/RBBC -- classic Belichick.
Belichick loves Stevenson so much for now and the future that he drafted two RBs and signed Montgomery to a silly free agent deal.
Your eternal chase/frenzy for any hint of 'breakout' RBs is going to be the FF-death of you.
I don't want anything to do with this Patriots backfield…on this Patriots offense. I'd guess Harris will be their best FF producer, an RB2, a slight edge over Stevenson, who will float from RB2-to-RB3 -- but how FF-exciting is that? People are giving Harris away and desperately trying to get in on Stevenson…based on what, I do not know.
 -- The best RB on the field this day/season was Chase Edmonds (12-25-0, 4-40-0/4)…the clear lead over Raheem Mostert (5-16-0, 1-16-0/1) and clearly the best talent and best worker in the pass game.
Screw Rhamondre…go buy low on Edmonds, especially in PPR. If you want a strong RB2 with upside in PPR who sells as an RB2.5-3.0.
 -- DeVante Parker (1-9-0/2).
Seriously?
Great trade.
You still think Belichick is a genius? He used to be.
 -- Both of these defenses accounted for themselves well, but it's hard to tell how good they really are…because they faced each other's awful offenses. But they're better than average, considering their offenses will play small ball/ball control and try to let their decent defenses save the day. Miami's D did the best this game, but I don't know if they are great…or even good, until I see them against a real opponent. Weeks 3-4 vs. BUF then CIN will be their true test.
The Pats-DST should be decent against the Steelers this week. The thing with the NE-DST is…they don't face a good-great offense until Week 12-13 with Min-BUF. They don't have a cupcake schedule up to Week 11, but it's more very good than so-so. They might be able to hang around .500 as a team with this schedule with a few breaks.
The Patriots-DST might be handy for streaming, especially after Green Bay Week 4.
Snap Counts of Interest:
40 - Waddle
40 (67%) = Tyreek (the WRs rotated a bunch because it was 108 degrees on the field)
28 = Ced Wilson
21 = Sheffield
38 = Edmonds
25 = Mostert
38 = Smythe
25 = Gesicki
12 = Long
44 = H Henry
39 = Jonnu
50 = Jakobi
33 = Agholor
02 = Bourne
22 = Harris
21 = Montgomery
14 = Stevenson