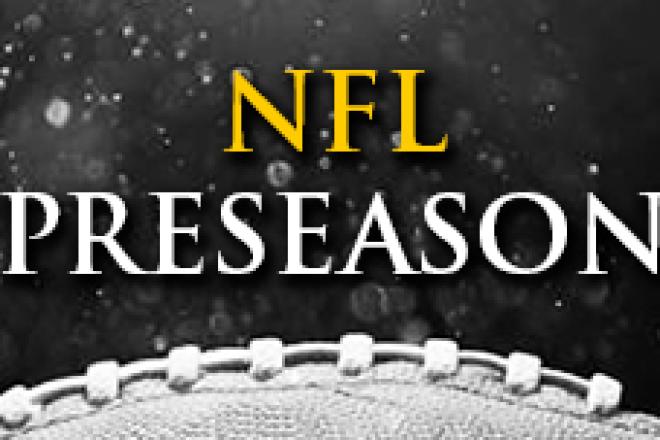 Ross Jacobs
Total Football Advisor
01 September 2022
2022 Dynasty/Fantasy Preseason Week 3 Game Report: Ravens 17, Commanders 15 (by Ross Jacobs with RC Notes)
We had yet another game of all 2nd/3rd stringers, the Ravens won their millionth preseason game in a row because of their superior backup QB play and depth, and the Commanders have nothing interesting going on...right?
Wrong wrong wrong.
I did not remotely expect anything interesting from this game, but that's how these things tend to go. You find gems in the places you think are least likely.
I want to cover this game very broadly first before I drop an absolute bomb on one specific player. The Ravens won this game because they were the better overall team. They simply have more depth across the roster than Washington which should come as no surprise. The strange part is they probably should have lost this game and were fortunate that newly acquired veteran receiver Demarcus Robinson was able to completely roasted DeJuan Neal and Danny Johnson on double moves. Anthony Brown hit a wide open Robinson for a couple of huge plays and that was enough scoring to hold off the Commanders.
Before anyone gets excited about Robinson simply because he used to play with Mahomes and he destroyed a couple of XFL talent corners, let me remind you that he was cut from the Chiefs and the Raiders recently. He's only making the Ravens as a 4th or 5th receiver because the rest of their WR corp is so bland. This is a run heavy offense and there's just no way he's going to have any kind of fantasy impact. Period.
On Anthony Brown...it was hard to get a feel for what he could do here because his receivers, and Robinson in particular, were so wide open against this atrocious Washington secondary. He was able to simply make one read and toss up a handful of deep balls to guys with nobody around them. From what little I could see he looks fine enough, a nice developmental QB in a similar mold to the mobile guys ahead of him. He has tools...good size, ok mobility (but not as quick as Lamar or Huntley), a big arm with serviceable accuracy...when Huntley moves on Brown is the likely backup and it's incredibly smart of the Ravens to develop QBs that are similar in style to Lamar so they don't have to change the offense in a pinch. Why other teams with mobile QBs don't do this is beyond me.
The Ravens had Mike Davis starting this game at RB and signed Kenyan Drake a few days ago so I have to imagine JK Dobbins is going to be brought along a bit slowly and Gus Edwards may not be ready to go for a month or more. Get ready for another RBBC in Baltimore.
On defense one young Raven stood out, UDFA linebacker Josh Ross from Michigan. He was very productive as a senior in 2021 but tested as a bottom of the barrel athlete. Well, he didn't look like that at all here. He looked like he was being shot out of a cannon, flying to the ball and blasting people. Very impressive first look for him.
Washington's young players by comparison look awful. Dyami Brown can't catch a cold. Dax Milne looks like he's running in mud. Their corners can't cover and were all mercifully cut this week. The only player I saw (other than my bombshell in a minute) of interest was rookie QB to TE convert Armani Rogers. He's still a bit thin and will need to add some muscle over the next year or two but he's moving around like a real TE already. He could definitely develop into a useful weapon at some point.
Ok I've teased it enough...Sam Howell looks good, like really, really good.
Pre-draft I kept going back and forth on Howell. If you remember our Devy series from 2021 I said I thought Howell was a solid B quarterback and undoubtedly one of the best from that draft class. RC wasn't a fan and called him a 6th rounder. This spring I kept wanting to like him more but let myself be talked out of it by other smart people that weren't fans. Well, now I'm not only back on the Howell train, I'm driving it. I was super impressed by what I saw here.
=========
*RC NOTE: I will add notes to what I saw here at the end of the report. I read Ross's report first. He wanted me to double check his vision. So, I did…and will add my notes after you read his major take from this game.
=========
But Ross, the Commanders only scored 15 points against the Ravens backups in a preseason game with Howell playing the entire time. How is that good?
Because he was under duress the entire game and he was doing everything in his power to keep Washington in it. If this had been most any other rookie QB the Ravens might have shut them out. Washington's offensive line looked like a bunch of turnstiles letting Baltimore defenders through. Howell had someone in his face immediately on just about every snap and all he did was either quickly locate an outlet and deliver an accurate ball or magically escape the pressure with his legs and either take off running or find an open receiver.
Washington had 9 real offensive drives this game not including the one right before the half with little time left. Howell drove this piece of crap team filled with XFL level players down the field 5 times coming away with 1 TD, 3 FG's and a missed FG. The reason they were FG's instead of TD's? Because a receiver would drop a ball or Howell would take a sack from 3 Ravens defenders on him in a blink or some dumb penalty would halt the drive.
Howell even led what should have been a game tying drive in the final minutes but his receiver dropped the 2 pt conversion that would have tied it. That was the story for the entire game.
Howell looked completely unfazed by anything here. He was as in control as I've ever seen a rookie QB play. He knew where all his checkdowns were and was working the quick passing game like a maestro. His throws to every level were accurate. He scrambled better than I would have expected. He didn't make dumb decisions. He took every punch the Ravens threw and kept firing.
Now before we all run out and trade for Howell, we should discuss the larger context of this situation. Yes, Howell looked amazing to me here. I want RC to take a look and make sure I haven't lost my mind but I'm very encouraged. Unfortunately, Howell plays for Washington, a shitty organization with a terrible head coach and not a ton of talent around him.
Let's just say that Howell gets a chance to start this season for argument's sake. He's probably not winning a lot of games on this team, much like Davis Mills with Houston last year. The team probably isn't good enough.
But for fantasy purposes I think it could work. Washington will likely be throwing a lot this year due to a combination of having a bad team that should be trailing a lot and the RB situation drama with Gibson falling out of favor and presumptive starter Robinson recovering from his gunshot wound. Howell can sling it to an underrated receiving corp and he's going to pick up a decent amount of rushing work, more than most people think. He was the leading rusher in this game with 62 yards on 8 carries.
I have no idea if Howell can get in this year with two guys ahead of him, but I think he's already the best QB on the roster. Wentz is failing fast and tends to get hurt a lot and Heinicke is nothing special. Maybe Rivera isn't smart enough to recognize how good Howell is and push him over his pet Heinicke, but if he is then this could get really interesting really fast.
Nobody else in the football world is talking about Howell or going to tell you they think he could be this good. If I'm right and I think I am, we have a leg up because we're ahead of the curve. We know what we're looking for and can be ready to pounce when the time comes. Everyone else will write him off ahead of time because he's a 4th rounder and not supposed to be good.
This situation is bringing to mind not only 2021 Davis Mills but also 2016 Dak Prescott. We forget that Dak was an afterthought that year, a guy that the media dismissed and the Cowboys settled for after Jerry missed out on Paxton Lynch and Connor Cook. The Cowboys were coming off a 4 win season after an injury to Romo and nobody gave them a chance when it was announced the 4th round rookie would be starting. They promptly went 13-3 and their fortunes were reversed due to a happy accident.
Now I'm not suggesting Howell is going to turn into the next Dak and suddenly make the Commanders good, but if it happened I wouldn't be totally shocked now either. More than likely if he gets in it will be closer to Mills but even better for fantasy because of his legs.
How's that for a bombshell?
*RC NOTES after watching the two QBs (Howell specifically, Brown as well – because I like Brown too…it will be a good compare and contrast).
You can see the Sam Howell ability in this game – he is not fazed by the surroundings. He was facing a lower-team defense but he also was stuck with his own crap/bad blocking. He was under duress a lot but he hung in the pocket like a real NFL QB…and escaped it sometimes because he has good feet/vision to avoid some things. This was another solid showing, growth for Sam Howell. 
We cannot 100% for sure say that Howell has arrived/is ready to take over the world because we've seen Drew Lock and Jordan Love look great in the preseason and then flop when the real bullets were flying against 1st-team NFL defenses – but you at least want your young QB to fight through the preseason barriers (bad blocking, bad receivers) and take advantage of the lower defenses and that's what Howell did. There are a lot of QBs who continue to struggle in the preseason in similar circumstances…so, Howell working well is a good thing but it's not a clincher yet. 
At a minimum, we can say that Howell isn't a bust. From there, it's still hard to judge (from the preseason) how good/how highly we should think of him. Pre-Draft we thought Howell was OK/good, had potential but wasn't a 'wow'. And I think that's where we are at today – cautiously optimistic, but not seeing him as elite…just competent/good. Ross may be ready to go up a notch on that. Until we see him do it in real NFL action, I can't go any higher than 'promising' or 'solid'.
As far as his 2022 outlook…Washington has to make Wentz work, they're too invested, so Wentz it will be. If Wentz fails or gets hurt. You will then get Rivera's true favorite – Taylor Heinicke. Eventually, Howell could get a chance – but probably later into a lost season, to be groomed for 2023. 
Watching more of Anthony Brown's work…he's a good QB too. Not as good as Howell, but is in that 'competent, unfazed' (for a rookie) assessment. I mean, Brown just went through the preseason completing 74.4% of his passes (35-of-47 with 3 TDs/1 INT). But because the NFL is blind to QB talent and doesn't think to stack QB talent for business reasons – Brown was cut, but he'll safely go on the practice squad as no other team will have seen the potential. How could a UDFA QB be any good anyway? 
Both Howell and Brown are legit to be in the NFL…but neither is 'elite'/face of a franchise type body/arm/athlete. But if given a chance, they might surprise people…right away. There's hope with these guys.