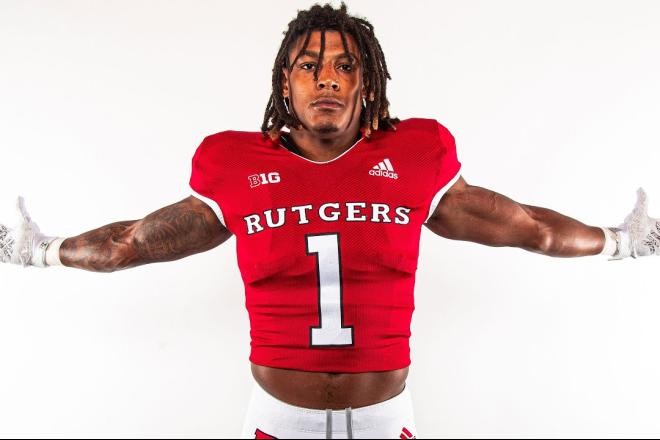 R.C. Fischer
Total Football Advisor
21 August 2022
2022 Dynasty/Fantasy Preseason Week 2 Game Report: Chiefs 24, Commanders 14 (Subscriber Extra Notes version)
The Chiefs ran their 1st-team, in a preseason game, full Mahomes, for two series (and two TDs)…for reasons I'll never understand, Mahomes was out there.
The Commanders ran their 1st-team for two series as well…for no points.
KC's and Washington's 2022 were foreshadowed here.
A lot of drama at RB outside of the KC 1st-team manhandling. Let's get into it.
Dynasty/Fantasy Player Notes…
 -- Let's begin with the Washington backfield situation…
Brian Robinson (8-31-0) started…sending a clear signal from the past week, past months that Washington is going with Robinson as their lead, whether he 'ceremonially' starts the game or not Week 1. Antonio Gibson (2-3-0, 3-27-0/4) has repeatedly shot himself in the foot the past calendar year and Washington is moving on…and not even trying to hide it anymore.
Robinson, for his part, is working really well in the preseason. He fights for interior yards and is very reliable in the pass game. He's a grinder…like the NFL head coaches like. There's so much focus on what Gibson is doing wrong…part of that hides that BRob is doing things well to cash in on the opportunity…AG just didn't fumble it over, BRob is also taking it away.
Gibson will be used to some degree in a duo with Robinson, and it could become an annoying (for FF) RBBC…a hot hand one…with J.D. McKissic (DNP) in there too. Gibson is becoming like a 3rd-down back almost now…more in the pass game (the former college WR…the former failed college WR) and more in the return game, but AG will get touches and if he gets hot they'll keep him in…fumble and he's out.
Gibson's career is slow dying right before our very eyes.
 -- Then there's the rookie buzz on the other side of the field…the one with more buzz who is NOT going to start Week 1, much less play much Week 1, but has double the heat -- Isaih Pacheco (4-8-0, 2-16-0/2).
Clyde Edwards-Helaire (2-4-0) started, as usual, but then was in a 50/50 type mix with Jerick McKinnon (1-14-0/1) for most of the 1st-team's run. You remember McKinnon? The guy who the Chiefs went with over CEH in the playoffs last year? He was splitting with CEH on 1st-team work, and I don't think it was to keep CEH 'fresh'/protected.
Washington and Kansas City have been screaming from the rooftops, with their actions/RB flow in the preseason, that they are not confident in their current starter…it's not just Washington drafting Brian Robinson. KC tried their version of replacement by signing Ronald Jones (1-3-0/1) and Jerick McKinnon. They fell ass backwards into Pacheco.
Two years ago, you woulda killed for CEH and you were bitching and moaning that you didn't take a chance on Gibson. You pined for those two RBs. If only you had them, your interminable backfield woes would be over. Now, look…you laugh at those two RBs. Just remember that while you're planning to take 17 rookie RBs in your drafts this week or next.
Week 1, for KC, looks like a CEH-JMK split with Pacheco lightly sprinkled into the game on the down low. It will probably take weeks for Pacheco to get into this rotation at all, unless one of the leads gets hurt.
We still aren't getting much Pacheco preseason work to sink our teeth into…which is helping keep his heat at 'nuclear' instead of 'surface of the sun' for Fantasy Football. I thought he looked fine here…quicker, more sure of himself…he's very sleek for the brick wall of muscle that he is.
I have more I want to get into, deeper concerning Pacheco and this KC backfield – and his blistering hot ADP/attention he's getting as the heavy redraft season is about to begin…as well as a discussion of the Dynasty Rookie Draft RB market as a whole. It's some FF strategy and valuation talk for subscribers in the 'Subscriber Extra Notes' from this game.
You hate the words 'Subscriber Extra Notes'…if you're not a subscriber, don't you? What a cruel trick, RC!
The preseason will be ending soon and most of our FFM work in-season is behind closed doors for subscribers. We cover the in-season wall-to-wall with the extended game tape watching/reporting, waivers and trades analysis, weekly projections (+IDP) updated daily, subscriber alerts from my sources that are like none others (often ahead of the crowd by 5 minutes or a day or a week on things), and much more. If you haven't subscribed to the in-season option for FFM, you should do so -- I assure you, you won't regret it…and you'll get to see these 'pesky' subscriber only notes, the ones that you're cursing my name for teasing, you'll see them right away.
We can only do all this football analysis and go to war every hour of the Fantasy Football season via your support of the efforts. I'm writing a book a month worth of words per month during the season -- the subscription is a great value on whatever breakdown cost pers you want to compare by. Thank you to all the subscribers who helped build this 'little engine that could', that platform that ES** cannot takeout no matter the few times they've tried/thrown a punch. So, subscribers check the various subscriber areas for your latest Pacheco treat.
*SUBSCRIBER EXTRA NOTE…(go to Draft Guide, or RC Premium Articles, or Dynasty Offseason to access)
We know what we're dealing with on Pacheco for Dynasty…a bet that he's gonna inherit the (Chiefs) kingdom in 2023, if not sooner if CEH goes down. That was an easy, low-cost bet May-July…it's radically more expensive in August, and the price won't stop rising…it's like the summer housing market in the U.S. -- despite jacked interest rates, fresh supply being built as fast as possible, a recession, a stock market drop, a crypto ass-kicking, a global proxy war…and yet housing prices kept going higher/holding firm this summer. Nothing can stop the Pacheco heat…even though no one has seen him do anything on the field of note yet! It's all talk, it's all hype by people who have no clue what we have suspected/known for months.
It's weird. I'd say Pacheco has gone from the most radically undervalued player in Fantasy to the most overvalued in a span of like two weeks. It puts many of us in the position of like the housing market last summer/2021 -- I don't need an inspection or a walkthrough, and here's 10% more than asking if you take the offer right now…how about 15% above…20%? OK, just…I'll leave the price blank and you fill-in what you want. We so want Pacheco, and his rise has been so radical, that now we're elevating him to a god-like status ourselves…chasing him at any price because we feel he's ours, and how dare outsiders come crash this party!
Last night I was in a draft with a client, not a cutting edge 'smart' league…just your regular joe 12-team league -- and Pacheco went like 10th-11th-round despite the fact that the draft platform had Pacheco so far off the grid, it was like July 2022 rankings where he didn't exist…this platform was still there. Pierce-White-Allgeier all had respectable rankings in this system, but not…and yet Pacheco went off the board to some moron who made terrible picks every other round prior -- Pacheco going right around/after Dameon Pierce and Rachaad White coming off. Even the most uninformed leagues/players are in on Pacheco. Why I've even seen like a CBS Fantasy claim him as a sleeper now!!! How timely!! Add him to their pile of 182 sleepers for 2022.
The Dynasty world seems to be headed this way on the rookie RBs right now…
Breece Hall…losing steam, but still #1 mostly. Breece is becoming undervalued in redrafts suddenly too. Those drafting Breece to trade him are having a hard time finding the zombie hordes craving his brains like they would have in May-June-July.
Kenneth Walker goes #1 overall on rare occasions…a sign of people trying to find a Breece alternative, but staying within the mainstream/establishment.
Hall-Walker have been the establishment's guys, but now we've seen the rise of the 'cool kids' rookie RBs. The 'cool kids' group (after Hall-Walker)…
Dameon Pierce is pulling into a lead of the 'cool kids' group as the likely #1 RB for Houston Week 1.
Brian Robinson is moving up fast as Gibson falls.
Then Isaih Pacheco and Rachaad White as the gambles that they'll be better than everyone but Hall (the mainstream's top guy is cemented into everyone's brain)…it's just 'when'…and 'how much resistance will the current RBs give to their takeover'.
Then it's Tyler Allgeier lagging the pack now, but he's one preseason moment away from being CBS's and ESPN's 117th sleeper of the week, and him racing into this mix for others to suddenly 'discover'.
Establishment James Cook is hanging in there because of the establishment ratings, but the 'cool kids' are starting to turn from him a bit for 'cooler' Pierce-White-Pacheco.
Isaiah Spiller who? Sums his current situation up.
In redraft, I see Pacheco going around pick 100-120 overall and I can't believe it…but he's also the guy that's a CEH injury away from getting launched into orbit, so for that reasoning it makes sense but it's painful to pay the price knowing he may linger as a part of the group all year. Ditto Rachaad White.
I love Pacheco, as you know…but I also love and appreciate Rachaad White. I see the hope in Dameon Pierce. I think Tyler Allgeier has yet to begin to fight. Whatever name you love of the FFM lovechild's -- you're not wrong. They all have risk. They all have upside hope. They all have barriers. They may all make it. They may all suffer in redraft 2022 for way too long causing you to lose patience/need the spot to gamble on Mark Ingram because you heard Alvin Kamara may have tweaked his ankle Week 3 of this season.
It's an exciting time on these rookie RBs…but just use your head -- you can't have them all, and most of them will get stiffed from high-end touches right away. Think of how good Javonte Williams is…and look at what Denver did to him last year. A.J. Dillon in Green Bay? Jonathan Taylor his rookie year.
We want to be the coolest kid…the person who drafts the rookie late and they explode into a star, and you look like a genius. Just know, you can't have them all. Use your discernment or lucky rabbit's foot -- but it's also more fun (and maddening) than taking boring Chase Edmonds, probably.
Rookie Derangement Syndrome has no vaccine and it gets more rampant every year.
Very likely the Chiefs will begin 2022 with a CEH-McKinnon duo with Pacheco sprinkled in…and we'll all be (im)patiently redraft-waiting for Pacheco to get his shot somehow. When he will, I have no idea…nor do you. It's a hold and hope and pray situation. 
 -- The KC WR report…
Marquez Valdes-Scantling (2-14-0/5) was the main look for Mahomes once again…but JuJu was not playing, for those into JuJu over MVS. If you have the FFM draft guide, you know how I feel about the JuJu v. MVS v. Skyy v. Mecole debate…there's a clear choice to gamble on.
Jody Fortson (4-19-2/5) is back from injury and racking TDs! Mahomes was working Fortson with vigor, especially in the red zone. If that idea carries over into the regular season…it doesn't bode FF-well for JuJu TD upside, among others. Fortson caught a TD in two of his last 4 games played in 2021 season…on very limited snaps and targets per game (5 targets last season, 2 TDs). In his last four game appearances with at least one target Mahomes (4 reg. season + this one preseason game), Fortson has 4 TDs in 4 games/9 targets.
Justin Watson (2-53-0/3) got some work with the 1st-team…he's gonna make this team and be a rotating #4-5 WR ready when/if any starters flop.
 -- Watching Carson Wentz (6-9 for 69 yards, 0 TD/0 INT) play so passive this preseason is repulsive. He's had his confidence gutted...and soon his career as an NFL starter will be over, maybe by Weeks 3-4 of the season.
I've never been a Wentz guy, but he's gotten a raw deal lately -- when they turn on you, they turn on you and when a QB's confidence is rattled it's over. Which makes me think Deshaun Watson may be headed down this path very soon.
Ron Rivera would LOVE for Taylor Heinicke to take over for Wentz, and I think that will happen in-season. Sam Howell (10-18 for 122 yards, 0 TDs/1 INT) will not.
 -- The Wentz, and then Heinicke, issue bleeds over into another wobbly seasonal output projection for Terry McLaurin (2-27-0/2). I can't pay his price working in this offense.
 -- Rookie Jahan Dotson (2-23-0/2) looks the part of the bubble screen/short game WR. He'll be fine…a good, easy pass for Wentz-Heinicke. Not sure he can be more than a WR3-4 here with Curtis Samuel working as well.
 -- UDFA rookie TE Armani Rodgers (1-15-0/1) is really working hard and 'getting it' (all phases of the TE game) on tape in his remarkable QB-to-TE conversion this year. He's earning all this Washington playing time while Logan Thomas is out. Cole Turner picked a bad time to miss time.
 -- Two IDP notes…
Nick Bolton (3 tackles, 1 PD) has been named the play caller on defense. Looks like no more rotations out on passing downs? If so, he could easily lead the NFL in tackles this season.
Rookie DE George Karlaftis (2 tackles, 1 sack) has a sack each preseason game this preseason. He had 4.5 sacks last season for Purdue. He's showing that my/other's concerns about his Combine workout/body are overblown.