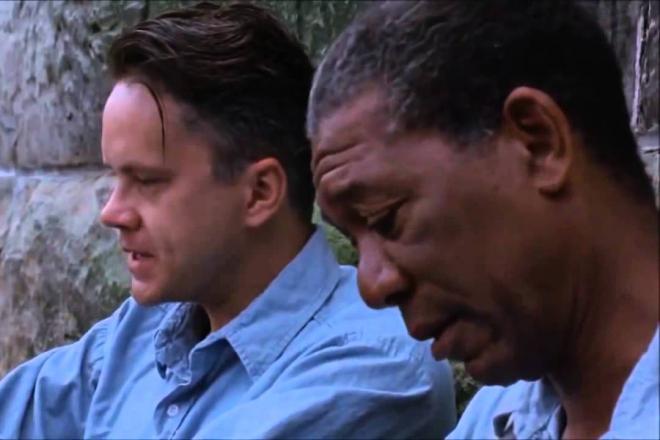 R.C. Fischer
Total Football Advisor
13 July 2022
2022 Dynasty Offseason: Four Things Report for 7/13/2022
-Thing #1: The Tired Arm of Trey Lance…
You might have seen the reports wafting around where Colin Cowherd and Michael Silver (one of the worst NFL reporters/analysts I see annually) were opining on a supposed Trey Lance arm fatigue issue.
The report, in a nutshell, is that the team is reworking/rebuilding Lance's mechanics because they are worried about his accuracy and that this rewiring of his throwing is leading to arm fatigue, and the fatigue issue is painted as another concern – as all anyone has is 'concerns' about Lance, it seems, from media reports. It's one of the go-to topics for everyone – 'concerns' over Lance's ability to do ____.
I don't trust Michael Silver's 'thoughts' and I don't respect Colin Cowherd's football takes nearly as much as they were Avant-garde 5-10 years ago. Now, Colin's just another dart thrower going off some limited game watching, and highlight looks and 'feelings' (my opinion). He's relying on 'what others say' more than he used to, I saw that happening years ago…as he got more famous, remarried, moved to the West Coast, and got into side businesses and became big-time wealthy (I can't blame him for any of this, I aspire to be wealthy and out of touch too someday).
Everyone gets QBs wrong, but Colin used to be the least wrong/the most right…but now he's randomly right and wrong along with the mainstream. He defended Sam Darnold way beyond anyone else…he was a big Carson Wentz is the future guy…he loved then hated then back to loves Derek Carr, and he's been relatively anti-Aaron Rodgers. I think he was fine with Tua and Danny Dimes too, but I don't watch his stuff at all anymore to know for sure. I used to watch every day…now I never watch. It's sad to watch your idols fall…but I gotta scout the media like I do players and coaches. I have to call it like I see it.
I say all that to begin this new Lance 'controversy' with…'consider the source'.
I'm not taking up arms for Lance like some kind of fanboy. I was the original – something is wrong with his accuracy and reading the field, and it's a worry and a hope that it can be fixed. When Colin Cowherd was pushing Lance right away because he 'liked the cut of his jib' in pre-Draft 2021…I was in the 'we don't know' camp on Lance. And it's true – there's not enough Lance work to make a 100% sure scouting case on. Not every scouting situation is cut and dry. I'm still there today – I don't know if Lance is gonna 'break' good…or 'break' bad. And I say that as a guy who makes definitive calls on QBs for a living. Lance could be the next Josh Allen…he could be the next Jake Locker…or somewhere in between. None of us really knows, we're only guessing/hoping.
A guy (Lance) taken from the FCS ranks after one terrific college season followed by a non-season due to COVID and pushed into the top three of the NFL Draft and played in a few games/emergency starts in the 2021 NFL season…all tools, huge inexperience…it's hard to know how it will go. The Josh Allen story was unlike anyone has seen. Can Lance duplicate the Josh Allen story…or will he succumb/fall short like most all the other 'tools' QBs? We don't fully know. I don't fully know…and you know from our studies on him last year – my position is 'I don't know'. The good news is…he has the monster upside. The bad news is…'monster upside'/tools usually falls short or disappoints. And now there's all these media reports with rumors and whispers on the 49ers having concerns – it is a concern that so many people are concerned.
But the good news is – I thought Lance pushed through fine when thrown into the NFL mix last season for a few games. He had moments of erraticism but also moments of sheer tools over play calling/perfect mechanics. Considering his lack of experience, he was better than what I saw of Zach Wilson or Justin Fields or Trevor Lawrence.
And the fact that he's being questioned for having his mechanics changed…and that it's a worry of SF because he's erratic – it's the stupidest criticism in the world by Silver/Cowherd.
(1) Josh Allen also underwent a whole mechanical overhaul to greatness…when he was once 'all tools' and 'big arm' but too erratic to be great. He didn't wake up in year three and just 'get it'…he was working with technique coaches to change/enhance/improve. You know who else had a lot of 'throwing coaches' he relied on to correct or change flaws? Tom Brady.
(2) The 49ers think he's inaccurate, so they are changing his throwing motion…shouldn't they? Isn't that encouraging? I saw that inaccuracy/throwing mechanics issue on scouting tape in January 2021…and I spoke of it in scouting him pre-Draft and into his rookie preseason. If anyone in the NFL would have (or was capable of) seriously scouting him and did not just gawk at his FCS numbers from that one season and cooed over his big arm/body, they would have seen the mechanical/accuracy issue.
Silver/Cowherd acting like this is some disease (the inaccuracy) that popped up behind the 49ers' back…it's the height of stupidity. Everyone should know Lance has mechanical and accuracy issues…but they aren't doom level, they just need improving/tweaking/upgrading. Lance also was capable as a rookie at the NFL level despite it. He showed that last year in spot starts. But if he can get tweaked/get better – he's gonna be the next Josh Allen story.
I encourage taking FF-chances on Lance as the media drives his price down with nonsense. When Jimmy G. is traded or cut…they'll all be changing their tunes on Lance…and dropping all this nonsense talk of the 49ers being worried about Lance. None of them (media) really knows…they're just spitballing thoughts, pure speculation…and they are FF-damaging doubts about Lance. That's a good time to 'buy'.
If Lance really does FF-fail…you rip up your betting slip on him and move on to the next gamble. His upside is worth the gamble. Mac Jones is never gonna be close to the upside of Lance.
-Thing #2: Green Bay President Retiring…
This past week, I saw that Packers President Mark Murphy pre-announced his retirement for the year 2025 – just around the time Aaron Rodgers is hitting 42 years old and his contract is getting near the end/could be cut if needed.
Smart move by Murphy.
It made me think about how Murphy has a short window to pull off a title with Rodgers still in top form, which made me wonder how much he might be planning to 'go for it' now. And if he has the 'go for it' itch, if I were him, he's gonna/gotta make some move for a big time WR now…one who could impact 2022 but also grow along with Rodgers the next couple seasons. If that's true, then our Allen Lazard 'stock' is in some danger.
However, there is still nothing happening with the Packers linked to any of the WRs rumored to be looking for big contracts or trades away to another team to get them (Deebo, DKM, etc.). It looks to me, still, like the Packers are not going to chase a big name they have to pay this preseason…despite pressure from the outside to do so.
They might sign Julio Jones to a cheap, veteran-presence deal…Julio is not that #1 WR anymore. However, if they were desperate for this…you would think they would've done a deal by now with Julio before he went anywhere else.
It appears that the Packers are resigned to wait to see what veteran WRs shake loose in August with CAP cuts, etc., and/or just waiting to see what veteran could be had in-season from a team fallen out of contention.
I keep not wanting to truly believe Allen Lazard is going to be this team's #1 WR Week 1…but everything this team is doing is pointing towards it.
Another tidbit on that front, I was listening to Aaron Rodgers on Pat McAfee's show and Rodgers briefly brought up his confidence in the WR group…and Lazard was his first name mentioned, then Cobb, then Sammy Watkins. Not mentioned at all…Amari Rodgers. For whatever all that is worth.
Rodgers then praised the rookie WRs they drafted, in order…Watson then Doubs, but he didn't mention 7th-rounder Samori Toure by name, just his draft spot (7th-rounder guy), FYI.  
Who Rodgers mentions or doesn't in an interview may mean nothing…or it might mean a little something. Rodgers is getting to be an open book on the Pat McAfee show, for what it's worth.
…and now Rodgers is dating some oddball (to me) and getting weird tattoos. The whole situation there is strange, but they have a really good team/roster. Bottom line…it's still Allen Lazard as the #1 WR right now, and no rumblings of an acquisition WR to challenge that recently.
-Thing #3: Guess who the Mainstream is just now discovering?
In the last few weeks or so, slowly…but now starting to pick up steam, the mainstream has started to get on the Tyler Allgeier train. It's not a bullet train where they think he's great or an RB1 now. No. It's just a move from ignored and dismissed to he's now the clever FF analyst's sleeper they discovered. Geez, I wonder where that started?
Just be aware – the Allgeier ADP is on the move higher in Dynasty Rookie Drafts and in Redrafts.
Allgeier has gone from not hardly being drafted in a 17-round, 12-team redraft…to now a 10-12th-rounder in some drafts.
In DRDs, he's gone from 'we (FFM) get anytime we want' in the 2nd-round (12-team draft)…to now creeping up into a 2nd-round ADP and closing in on a mid-2nd-round ADP. He's gone from a #25-30 ADP in DRDs to a #20-24 and climbing…sometimes going top 15-18 (and not by FFMers).
Congrats to those of you who got in ahead of the sudden 'Allgeier inflation'. You're welcome.
Your support allows me to scout, evaluate and propose great value Dynasty ideas, like the trade concept of your 1st-round picks for 2nds + stuff for taking Allgeier 2nd-round -- and many of you did just that (the ones fortunate enough to have DRD'd already. To all you slick dealmakers out there who landed Allgeier already at a bargain price – congrats! You get a 'I did that' sticker of a picture of you pointing at your Allgeier!
For those that were planning that coup, just waiting for your drafts to take place…the ADPs are on the move and going against us, but not horribly…just the deal is less of a deal now. 
-Thing #4, the non-football thing: My Dream Life is Dying…
All I wanted to have happen is one day to live in a world where I never had to cook again. Is that too much to ask?
Not like I have a team of chefs on call, a billionaire lifestyle…I'm not against that -- but I would be OK with just smartly choosing local joints, good chain restaurants, and quality fast food (i.e. Chick-Fil-A) and pizza places, etc., for all my dinners. Skip breakfast (intermittent fasting), sandwich or leftovers for lunch, and then whatever/wherever I want for dinner.
I hate cooking and I hate all the setting up of a decent meal – the buying the food…setting the table…storing the leftovers…following recipes…cleaning up after, etc.  Plus, I'm not a great cook and my wife is a good cook…but we like totally different things. 'Dinner' is a colossal amount of time wasted on something I don't enjoy doing. If cooking were my passion…then awesome, but it isn't.
Eating out is more expensive, for sure, but if you can plan it right and really consider all the costs you do have in preparing a meal (from the groceries, to gas to the store, to utilities, to various spices, to wasted leftovers, etc.) then it's not as crazy as you think. Plus, I'm trying to buy 'time'. What is my one hour of time worth? I'd rather be watching more football tape then finding that elusive lid for that one Tupperware piece to put the leftover cooked food in.
You might think/say = Oh, but I get three meals out of the ___ that I cooked! If you had unlimited funds…would you eat the same thing three days in a row, two of the times as nuked/microwaved concoctions?
I'm pro-choice on dinner – I want to choose what the mood strikes me at that feeding hour, not be forced to eat the thing that we have to eat up because the meat is gonna go bad (sounds scrumptious as a reasoning for a meal option) or we got a great deal on ____, so we froze a bunch of it and we're thawing it out and having it in some recipe this week. I hate frozen food…whether prepackaged or bought fresh and then frozen for storage…but I eat it, because that's how my regular man's life is. I don't have a fancy pallet…not at all…I have a five-year old's pallet. I just don't like the taste or thought of frozen food. Any ice crystal formations on it and 'I'm out'.
I aspire to better ways for 'dinner'…but, currently, I'm an 'institutional man now'. I'm stuck in the system. The battle that rages in my head…the dream non-cooking scenario for the future, looks and sounds like this…and it's my exact facial expression when I speak/dream of it: https://youtu.be/XLZEdhU-gGs
When I 'discovered' the joy of DoorDash a few years ago…that caused me to develop my non-cooking dream. I don't dream of world peace or living on the beach…no, I dream of a world where I don't waste time or effort cooking anymore. Life is so much better with me and the wife when after a long day of our work, when one of us (or both) then doesn't have to go to our 'second job' of chef and waiter and busboy/gal. Instead, we punch in an order on the phone and then went off and casually decompressed for a bit…or talked about the day…or played with the dog…and/or took a short walk…or wrapped up some work at home that needed done – and when the food delivery was in range, then we left what we were doing together or separately and got our beverage ready and we were eating moments later. Getting our drink was the biggest task of the dinner time event with DoorDash/GrubHub.
And food delivery is like Christmas every night…a special delivery just for me. Everything I need included…just unbox and eat. When finished…rarely any leftovers, because you got the amount you wanted, and then just throw empty containers away…and 'dishes done'. Food delivery is peaceful and makes our marriage and life better, honestly. It made me more productive because I'm usually the 'cooker', so time saved. And we're all in a better mood not having to engage in the process…other than to sit and eat.
When I do cook…I'm hurried, grumpy, and frustrated. Usually that's 'ditto' for my wife. And she doesn't love the foods that I can cook well/like to eat and 'ditto' when she cooks for me, so it's rarely a joy on any front. With DoorDash or GrubHub, everyone gets what they want.
And going out to eat is fine too…a quick getaway where we can sit and chat while others do the meal prep. Hey, I'm not baking fresh rolls and putting them out as an appetizer at my house pre-meal. And I have to refill my own drinks at home.
I'd rather skip useless vacation days in a year to save some money to divert in the budget…no need for a 3-7 day getaway from my regular life, because my regular life is more enjoyable (boringly happy) than the stress of vacation and/or more fun seeing the world's third largest ball of twine or whatever – and I can save that vacation money and put it into not-cooking, for 50-100+ nights a year instead. Why pour time and resources into a 3-7 day getaway that never lives up to the hype, when I could make 'happy' for 50-100+ nights of not-cooking? 50-100+ days of joy is better than 3-7 days of joy…if my math is correct?
Currently, we're on about an every-other-night plan under a budget we've carved out. I aspire to…most EVERY NIGHT.
But my dream life is dying, on two fronts…
1) The ridiculous inflation is making food and gas (and everything in my/your life) costs soar. I (all of us) have to look at 'cheap'/the price of things now more than ever.
2) Even if the food/gas costs were to drop down some – my main point of this #4 non-football thing is…when did restaurants all decide to suck at their main job/reason for existence?
The quality of the food at restaurants is progressively getting worse. Especially chicken…what are they do to our meats? Is it me…or them? I think it's them. Why are they poorly processing meats anymore…and/or buying the cheapest thing they can get their hands on? Don't they know it will chase off their business? *Don't answer…I know…it's rhetorical. Corporate 'Cost saving measures' and the garbage chemicals they are pumping into things are ruining regular people dining.
The service at the restaurants has gotten terrible too…just about wherever I go.
I'm more likely greeted at the front door by a 'list of things we're out of' than a heartly 'welcome'!
I'm also tired of 'sorry, we're slow at service…we're short staffed' signs as I walk in – when you see that, you should turn around and leave because it means they aren't running their business right in any aspect. Including the food.
What can we do to fight back?
All we can do is support the businesses/restaurants that are 'working'. In my town, there's a poorly run Chipotle next to a Chick-Fil-A. At 5pm-ish, the Chipotle has 2-4 cars in the parking lot…whereas the Chick-Fil-A has 20-40 cars wrapped around the building formed into two takeout lanes with like 10+ people buzzing around the drive thru cars taking orders and processing them through quickly – if you're #41 in line at our Chick-Fil-A, you'll get your food faster than being #4 in line at the Chipotle.
We need to support the places that do it right and choke off/punish those that do it poorly. I don't love Chick-Fil-A (it's OK), but I keep going there because they do everything 'right' 99+% of the time…and do it with a smile at a reasonable price…and I can't make a chicken sandwich or waffle fries like there's. Popeye's chicken sandwich is better (yes, it is) but their service usually sucks by comparison.
Support the places 'doing it right'. Vote with your wallet.
And thank you for your support of FFM so I can support those places 'doing it right'. All I do is work on football, eat, and sleep…I want to make the 'eat' part fun/not miserable…and save time to do more football, or sleeping…or watching Squid Game (just started watching).
I'm trying to 'Get busy eating (out) or get busy cooking'…I think that's the gist of what Andy Dufresne said to Morgan Freeman.