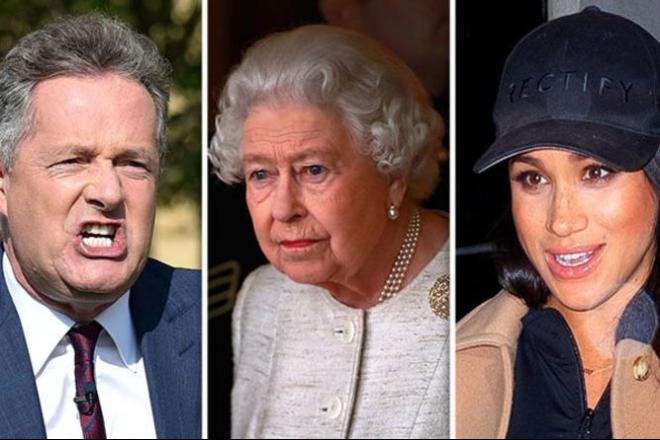 R.C. Fischer
Total Football Advisor
06 July 2022
2022 Dynasty Offseason: Four Things Report for 7/6/2022
-Thing #1: Denver Broncos Fact Checks…
I saw an interesting OTA/general report on the Broncos, and this report had like 6-7 solid notes/different takes in it. Some I'd heard from my sources and others were totally new to me, so I wanted to check them out further.
Here are four Broncos 'rumors'/notes of interest for FF/IDP…
(1) For every person I find that thinks Albert Okwuegbunam is having a great summer and is going to be the main man TE for Broncos, I can find another person who swears Greg Dulcich is the best-looking TE in camp and is bound to be the starter at some point, if not a surprise Week 1 starter.
My personal 'lean' from my research is Albert O. is doing well and is very likely the Week 1 starter with Dulcich sprinkling in as the season goes on.
But my warning to those who have a dog in this hunt: there's so much tug-of-war going on with which TE is going to start, etc. – that you have to downgrade Albert O. some/temper expectations…because Dulcich is also doing well, and he was drafted and is the new regime's guy.
Example…
I look at Albert O. for FF 2022 and I think he could be a TE1 this season, he has that kind of talent…but guys like Evan Engram or Hayden Hurst are talented too, and they have no real competition for the main TE role. As much as I like Albert and his possibilities in 2022 (and beyond), I have to 'worry' about Dulcich to some degree…I have to price in that risk. Unfortunately.
(2) Russell Wilson's favorite WR so far…? It might be Kendall Hinton. I'm not sure how to FF-process that, because I really really like Hinton as a 'next Russell Gage' type story in the NFL…but I also know he has lots of chips stacked against him to get playing time and targets. But for what it is worth – I've heard nothing but great things on Hinton, which confirms any media you might hear on it. But Hinton is still just a long shot for FF/Dynasty at this stage.
From Russell Wilson's lips…
"Kendall is doing an amazing job," Wilson said on June 13. "He has a special gift — his gift of getting open, his wiggle and his ability to accelerate and make plays. I remember watching the film, and there was a certain game — it was the Cowboys game. He caught a skinny post route and just took off. His ability to get open, his ability to make plays near the red zone and how he catches it — he's got that football instinct. It's the quarterback in him."
(3) Baron Browning, who filled in at ILB last season and was being groomed as an ILB it seemed…under the new regime, he's moving back to 'edge'.
(4) Jonas Griffith is maintaining/has the lead for the other ILB starting spot alongside Josey Jewell.
And speaking of Jewell, when I saw the following statement from the Broncos GM…it made me take notice…
"Josey — I've said it before, he was the glue that kept our defense together," general manager George Paton said last Friday. "He's so smart and he's so instinctive. He fits in any defense, I believe. When we lost Josey, it really hurt our defense as you can see."
"The coaches are really high on him, and I'm obviously high on him," Paton said of Jewell. "The more you're around him, the more you love him. He's a great leader, a great worker, and a really good player. He's definitely going to help us."
-Thing #2: Seattle with Baker Mayfield?
*A few days after I wrote this, Baker got traded to Cleveland. I'll leave it in here for what I was thinking about when the Baker-Seahawks rumor was floating around.  
Rumor hit last week that Seattle almost acquired Baker Mayfield…and I don't know how true or not it was because supposedly the deal was being held up by other teams coming in at the last second – which sounds absolutely preposterous.
So, I'm to believe the Browns have been trying to give away Baker for months, and they finally have a deal in place they like/will accept with Seattle…but then at the last second another 1-2 teams try to barrel in to make a deal? Ok, if that's the case…why wasn't a deal just done with one of the 2-6+ other teams supposedly interested? Where have these teams been for the past few months when it was Carolina or nothing?
It got me thinking about the FF-ramifications for Seattle if Baker arrived…
D.K. Metcalf would be a huge winner…a near-perfect QB for DKM might Baker…especially, exponentially better than Lock-Geno. DMK goes from floating in and out of the WR1 discussion to for-sure WR1.
Tyler Lockett would be a huge winner too…going from distant WR2-3 to solid WR1.5-2.0.
Noah Fant would be a push…he is in-line to leverage his Lock relationship from Denver, and he'd lose that edge with Baker…but Baker is a much better QB.
Rashaad Penny would be a big winner because he'd be on a more legit offense working with a legit QB.
Baker Mayfield is going to change the FF course of history for some WRs…we just don't know where it will happen yet, Seattle or Carolina. Whatever Seattle-Carolina team doesn't get Baker, is in the running for the #1 pick in the 2023 NFL Draft.
*What do I think of the Baker trade to the Panthers? It will all be reflected in the latest Draft Guide, Dynasty, and Best Ball update on 7/6.
-Thing #3: Why do I love the BAD teams this year?
What two teams have the lowest expected win total for the 2022 season, as of today, according to Vegas?
Atlanta 5.0 wins (over +120)
Houston 4.5 wins (over +100)
I gotta tell ya…I really like these teams, what they're building as a foundation for the future. AND I think they're good enough to beat both of those low win total lines.
I've discussed some of my Atlanta hope on the Video Q&As and in some writings the past month+, and I'll be talking about it all summer, I'm sure.
However, I am starting to 'catch feelings' for Houston as well. The more I look at their depth charts and now doing a Rewind study on Davis Mills – this team isn't THE WORST in the NFL. Bad O-Line, but a surprisingly good, young QB but what's really catching my attention is their defensive personnel…
Random defensive notes:
-I watched some more DE Jonathan Greenard tape, and 'wow' is that guy an impressive force rushing the passer…and go look at his game log to see it's not just a visual. They have an ace edge guy in-house. When he tailed off in sacks at the end of the season, he was banged up/not playing as much.
-Christian Harris is a solid add to the LB group, but also 2nd-year LB Garret Wallow is making his move it appears…and suddenly the Texans have some upside at LB, but also terrific depth as well.
-I think Jalen Pitre is going to be a star at safety. If Derek Stingley is better than my 'meh' scouting of him, then the Texans have a scrappy good DB group developing. Steven Nelson at CB is always underrated and Tavierre Thomas is decent, as is Desmond King. Fabian Moreau is a great depth add at CB.
The Texans suddenly have, very quietly have accumulated a ton of depth on defense. If their O-Line ever took a step forward, then this team could contend for a .500 +/- season.
At a minimum, when you notice Houston-DST shooting up in our DST rankings for draft guide and dynasty…this is why. Not ready to star in 2022 but should be better than junk status…and building a future.
Man, if they had drafted Ahmad Gardner…that decision to go Stingley over Gardner will haunt them for a decade.
-Thing #4: A different kind of 'the British are coming'…
I know it was Independence Day, and we celebrate that in part with fireworks…which is fine, but honestly, I cannot get into the whole fireworks thing. Never could.
Bright flashing lights and loud sounds, repeatedly…when do I ever try to hunt down that form of entertainment down to consume the other 364 days of the year? If you came over to my house and flick the light switch up and down repeatedly while clanking to metal poles together for 20 minutes or so…it doesn't sound like a good time.
Speaking of wonderful sounds…I'm already driven to madness by the sound of the leaf blowers and hard core lawnmowers my neighbors have…or if something is in and around the console in my car and it's butted up against something and rattling a tiny bit -- I'll risk a major traffic accident to figure out what is causing it and how to stop a minor annoying sound. So, why would I willingly go listening to cannon blasts and constant snapping sounds in the sky? I never want those sounds ever under normal circumstances.
Of course, it's also a treat trying to calm my dog down on 7/4 evening from all the house shaking bombs going off around the town. I don't want her to think it's OK that loud popping noises are going on just outside our cave and we should try to act cool about it, but I also don't want her to try and break through a window to try and see what's going on…so, she just barks her head off for 30-60 minutes as she wonders why we're all OK with this obvious alien assault coming for her toys and food.
Can't we come up with a better way to show our patriotic love? Something quieter? Something that doesn't fill up the E.R. with 'patients' holding a jar with their detached fingers waiting to be reunited to their hands?
What if we took the fireworks budget in each town and filled some egregious street potholes with red, white, and blue asphalt? Surely, they make that kind of thing now? It's the 21st century, and we should have sharks with frickin' lasers on their heads and patriotic asphalt, at the ready…am I asking too much?
Or we could go a whole other direction to capture the spirit of 1776…
What if we rather had a nationally televised event where we had a Fear Factor thing where we mildly, but safely psychologically or physically tortured a person of 100% British decent for one night as a ceremonial representation of our defeat of the British? Preferably someone of royalty/royal lineage, or maybe just Piers Morgan, better yet that turncoat Megan Markle.
Like we could have Joe Rogan revise his old Fear Factor hosting role one night a year and we make this targeted person dress in the red coat and parliamentary wigs, really go all out – and then make them go through a series of 'challenges' to like eat disgusting foods for our viewing pleasure and/or make them get in the boxing ring for one minute with Mike Tyson – you know, for fun, American things…quiet, at-home fun, in the comfort of our living room alone or with a group…just harmless, juvenile fun at the British's expense. Maybe just let the Impractical Jokers set up an embarrassing series of 'punishments' they have to go through.
We have any number of options/ideas we could use from TV challenges/contests like Survivor or Fear Factor to find a unique way to celebrate this momentous day. Something, anything but flashing lights and loud noises. There has to be a better way to honor our defeat of tyranny/the British. Firework celebrations are past their time…we need some fresh thinking…some quiet, stable light source type thinking.