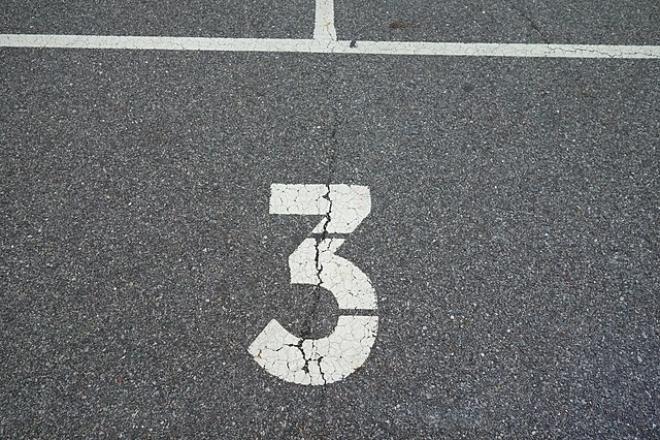 R.C. Fischer
Total Football Advisor
20 December 2021
2021 Fantasy Three Things/Five Players from Sunday's Games: Week 15
An unusual Monday recap/lead-in…because instead of most games locked or hinging on the one remaining MNF game, we have four games/25% of the schedule to-go.
Things are looking mostly VERY good for the FFM universe right now for Week 15 wins/advancements, but anything can happen in the NFL/FF (like the Saints shutting out the Bucs, or the Cardinals getting crushed by the Lions), so we all wait around with bated breath for these final four games to play out.
On average, nearly 80% of FFM teams in my seasonal sample went to the playoffs (a representative mix for all formats, Dynasty, Redraft). And nearly half of those earned a bye this week. The other half+ playing actual games this week (whether a #1-2 seed that had to play or they were the last team getting into the playoffs) are tracking to win-rate 70%+ right now, maybe as high as 75-80% depending upon these last four games. Could go to 60% range if the next 48 hours suck.
As the KC guys go, so tends to go the FFM win-rate…so this week was set up for greatness Thursday night. The Kyler Sunday dud hurt, but then the Brady-Fournette-Godwin-Evans-Gronk-Kamara shockers/duds changed some opponent's projections around to offset. Still, so much firepower still to go for and against us, it's hard to say which side of 70% win-rate our group will wind up on. Worse case scenario, more of us reading this move onto next week by Wednesday morning – via win or bye. That's a good thing, but we want as many of our comrades to come with us to the next round.
Because of the Tuesday games, I'll have a shift in the Video Q&As this week. Some of you are having your normal Tuesday night waivers, but more likely your waivers are being moved to Wednesday night. I might have a mini-Q&A Tuesday pregame kickoff but then the traditional version of the show Wednesday. We'll announce the times ASAP, but for sure we will have something Wednesday night – just not sure the time yet.
We'll have Week 16 projections out Tuesday night after the two games (both at 7pmET) kickoff.
If you have sit-start/strategy questions for these remaining Week 15 four games that you want a second-look outside opinion on, feel free to email me with the subject starting words (all caps) WEEK 15 QUESTION – (and then add to it from there, after the dash, as needed)…the all cap beginning helps me to go to it right away in my overloaded Monday inbox.
RC Example for the email subject line: WEEK 15 QUESTION – Tuesday night dilemma
Email me with any assistance desired at This email address is being protected from spambots. You need JavaScript enabled to view it.
Be sure to let me know scoring system particulars relevant to the question (PPR-half-non, 4 or 6pts per pass TD, and bonuses, any anything that helps me) and your situation…current score/projected score, players remaining to go, whatever helps me dial into the situation – I will get a lot of emails, so help me know your scoring at a glance to get down to business weighing in on your conundrum. I will try my best to answer every one of them ASAP/before the early kickoff tonight.
Four NFL games to go this week, and the majority reading this are projected to win -- but are really in a 'you never know' situation. Even if you're projected to lose right now…those projections are hardly worth the paper they are printed on. It's gonna make these next two days of watching a thrill-ride…Fantasy Football delivers us the Christmas gift of must watch TV.
Let's close this thing out tonight and/or tomorrow. Bring in your closer players and end this thing (caution some language): https://youtu.be/HqRV0zp96sE?t=14
  ===== THREE THINGS (from Sunday games)…  =====
*These are my first reactions from the live watches last week, and opinions/scouting can change when I watch the tape back all week.
KC-LAC
 -- Anyone else think Justin Jackson (13-86-0, 1-13-0/1) was the best RB on the field in this game? Had he gotten a clean start without Ekeler active…he probably would've rushed for 130+ yards and scored at least one TD. No more debate on who the handcuff for Ekeler is in 2021. JJax is an unrestricted free agent in 2022.
 -- I said (above) 'on the field' about Justin Jackson…that included him looking better than fast becoming a useless 1st-round pick Clyde Edwards Helaire (9-32-0, 2-18-0/4). Take a look at those CEH numbers – a huge game against a run defense that's been a disaster, and CEH is a waste of space…again. Not even a real/desired part of the game plan. He's an RB2-3 way more often than an RB1 threat.
 -- No star QB has more trouble getting a star WR the ball then Hebert-to-Mike Williams (3-49-0/9). So many near-miss TDs and near-miss big plays. He looks like a dominant WR1 to my eyes…his production is WR2.5 since the blazing hot start to the season. I don't know how it's going to change ahead. He's a WR2 with upside every week…and usually a disappointment but so potentially good/great any given week that it's hard to bench him.
The overemphasis on Williams, by defenses, has led to three-straight games with a TD for Jalen Guyton (2-20-1/2).
NE-IND
 -- Before he got ejected/kicked out of the game, Michael Pittman (1-7-0/5) was getting shut down by J.C. Jackson (3 tackles, 3 PDs). QBs don't even want to throw anywhere near JCJ's way. Week 15…Stefon Diggs will probably be the next victim, especially if it is cold in Buffalo (and likely it will be).
I'm pro-Pittman but his numbers are really tailing off as we go…as teams double him more and more. He is becoming Kyle Pitts and Mike Williams-esque…teams are taking them out because they know they're the best weapons and the O-Cs/QBs have no answer other than to make them decoys.
 -- Hunter Henry (6-77-2/8) had his best game by far as a Patriot. You attack Indy with your TEs…arguably/statistically the worst against the TE unit in football after Week 15 settles. Week 16 = Zach Ertz has his shot at them.
It will likely be a much different situation/outcome next week for Henry v. Buffalo in the cold.
 -- Rhamondre Stevenson (10-38-0, 1-4-0/1) got the start and had RB1 hopes written all over him…and then this dud. The Pats got down big, quickly and the run game got lost in the 2nd-half + the Colts defense was inspired all game + he was about to get a shot at a 1-yard TD run in the 2nd-half and the Pats went offsides before the snap, blowing the moment.
Once Damien Harris returns, the excitement is out back in a box on Stevenson…an #2 RB splitting touches, an RB3 you hope scores a TD to make him a worthwhile FF start.
CAR-BUF
 -- Gabriel Davis (5-85-2/7) continued his TD push…4 TDs in his last 3 games. He's not becoming a heavily desired weapon for Allen, per se…just available and Allen making due with Emmanuel Sanders hurt/fading off. Davis is in a good spot to be the #2 with Allen, but cold weather games ahead including a tough matchup with NE Week 16.
 -- The guy who seems to have the best relationship with Allen these days seems to be Dawson Knox (4-38-0/5), just what my eyes say watching their games this year, but it was a 'meh' FF effort here. Knox had a key drop of a 10+, possible 20+ yard play in this game to further the FF pain. My fear of Knox is just that – he's an improved catcher of the ball, but still not great…and it pops up as an issue during unfavorable weather.
 -- Cam Newton (18-39 for 156 yards, 1 TD/1 INT, 15-71-1) looks so bad as the Panthers QB…I wouldn't be surprised if he got benched now that the Panthers are officially out of the playoffs.
NYJ-MIA
 -- Well…in a season where Cordarrelle Patterson and D'Onta Foreman and Taysom Hill and various other players from many years ago now FF-matter, I guess it makes sense that Duke Johnson (22-107-2, 1-20-0/1) is now the best RB in the NFL.
Brian Flores will stick with Duke, especially with how tough Duke was running Week 15 -- lost in translation will be that this happened against the Jets. I'm pretty sure this won't happen against the Saints next week…
 -- Braxton Berrios (2-10-1, 1-26-0/1) ended up having a decent FF week, but showed no signs of being 'that guy' for Wilson in the passing game. Berrios got a jet sweep TD run to save his game. He got more carries (2) than targets (1), so no consistency of targeting here.
 -- Michael Carter (8-18-0, 1-2-0/2) was back from injury and was supposed to be a big part of the offense, but he was just a split with Tevin Coleman (8-50-0)…and nothing exciting at all within that. Carter probably takes more touches ahead, but in this offense there is little hope of a big FF upside but Carter can be an RB2…but not likely with 9 touches in a game. Should be higher as we go…you'd think.
ARI-DET
 -- This game was dominated by Detroit from bell-to-bell, so the James Conner (8-39-0, 2-31-0/2) experience was derailed…no plays at the 1-yard line to push Conner in this game. Heck, the Cardinals were lucky to even score in this game.
Chase Edmonds (6-53-0, 0-0-0/1) was back and took touches, and looked more explosive than Conner…but, again, the run game was abandoned because Detroit had the ball so much and led so large most of the game.
Arizona plays two top NFL teams with emerging defenses the next two weeks (IND and DAL)…Arizona, and its weapons, could be in some trouble…but both games are in a dome so the passing game might be OK.
 -- Craig Reynolds (26-112-0, 1-5-0/1) just rolled over the Arizona defense. He's played well enough the past two games that even if Jamaal Williams is back next week, Reynolds should be the starter (unless Swift returns)…but 'who knows' what Dan Campbell will do. Regardless, Reynolds has earned a role (sans Swift).
 -- Another big target/production week for Amon-Ra St. Brown (8-90-1/11). I have not been onboard with Amon-Ra from the jump and thought this week he might fade back, but he just ate up a disinterested Cardinals team. It's an easy pitch and catch throw that teams are taking lightly because 'Detroit'. It's working, so go with it. I missed this spike. I'm still not interested long-term.
HOU-JAX
 -- A perfect scenario for the Jacksonville offense going into this game…Urban fired, a player friendly interim, facing a defense missing several key players to injury/COVID, and playing at home…and the Jaguars totally sucked. Trevor Lawrence (22-38 for 210 yards for 0 TDs/0 INTs) is so nothing of a QB…his crap rolls downhill onto all the other FF options. They get the Jets next week…and I don't care that it is a 'favorable' matchup…no such thing for the Jags.
 -- Davis Mills (19-30 for 209 yards, 2 TDs/1 INT) has not been afforded the practice time nor does he have the O-Line Trevor has (Mills has the worst O-Line in the NFL), nor does anyone in the football world think Mills is 'generational' – but Mills has played better than Lawrence all year, and did again here. Mills gives hope to his FF options, at least…unlike Lawrence.
 -- I thought Nico Collins (2-14-0/4) could surprise this game with his growing connection with Mills, but he put up a dud. Just note, Collins did catch a TD pass here…but his 2nd foot landed out of bounds wiping it away. Collins is still a deep sleeper week-to-week right now, but you'd have to really stretch to start him unless a deep roster league situation.
DAL-NYG
 -- I was so used to thinking Tony Pollard (12-74-0, 3-13-0/3) was out again this week, that when I was watching the seven 1pmET games at one time live Sunday, I kept seeing this Dallas handoff and explosion…and thinking, for a moment, 'Wow, Zeke is getting his legs back!' – to soon find out, it was Pollard.
Every game that I watch of Dallas this year, Pollard always looks better. I know Elliott is not 100%, but it may be the cold reality anymore…Pollard > Zeke, only Jerry plowed all his money into Elliott.
The year it makes fiscal sense to walk away from Ezekiel…2023, not 2022.
 -- Another dud game from Dak Prescott (28-37 for 217 yards, 1 TD/0 INT) and his receivers all suffered…the worst of their big three is: Amari Cooper (2-8-0/5). Amari is a WR2-3 week-to-week with QB2 Dak…we have to rewire our brains in that direction right now.
Amari's last five games off PPR scoring: 9-9-6-18-3.
Dak's last five games of 4pts pass TD scoring: 4-23-11-10-12
 -- Jake Fromm (6-12 for 82 yards, 0 TD/0 INT) may be about to get the start over Mike Glennon (13-23 for 99 yards, 0 TDs/3 INTs)…just because Glennon is taking them nowhere, so why not take a look at Fromm? A good matchup for the Eagles-DST Week 16 either way.
TEN-PIT
 -- Instead of riding D'Onta Foreman (22-108-0, 2-27-0/3), the Titans messed around with Dontrell Hilliard (9-49-0, 4-10-0/6) early and their offense sputtered…and then as they went more with Foreman, it was a little too late. Foreman looked good, but he could've done so much more. Also, they kept running sweeps and off-tackle with Foreman when they were crushing it up the middle (like Dalvin Cook did to PIT on TNF Week 14). I have no idea what the Titans were thinking with their offensive game plan here.
 -- Not-as-good-as-D'Onta RB Najee Harris (12-18-0, 2-8-0/5) is dying to the FF finish line. He is so overrated, but to his defense…he has zero blocking. He'll have volume value for FF regardless.
 -- Wondering if Chase Claypool (0-12-0/2) would have a good follow up from his nice efforts Week 14? The answer was a resounding 'No'. There is such little connection between Ben and anyone not named Diontae that Claypool (and Washington, McCloud, Freiermuth) is just a random event rotating around Diontae. Totally unreliable FF options outside of Diontae.
CIN-DEN
 -- Joe Mixon (17-58-0, 1-2-0/1) went down late in this game and couldn't get back in…I would guess he's going to be out next week, but it's just an early guess looking at the pain he was in and inability to walk right on the sidelines. Samaje Perine (4-30-0, 2-13-0/2) then becomes an RB1 threat next week v. BAL.
 -- Teddy Bridgewater (12-22 for 98 yards, 0 TD/0 INT) was carted off when he hit his head hard on the field. Drew Lock (6-12 for 88 yards, 1 TD/0 INT) came in and looked pretty decent…he led a drive down to the red zone about to take the lead for the win, but had the ball stripped from him on a pass rush for a turnover that totally killed the momentum Lock had built.
Lock won't be a QB1 projection next week, but he will be a sleeper QB2…if he is starting, and I assume he will.
 -- Credit the Denver defense…they shutdown the two top WRs for Cincy. Tee Higgins (2-23-0/3) and Ja'Marr Chase (1-3-0/4) had terrible FF games. Denver is crossing over from 'pretty good pass defense' to one of the best over the past few weeks. Everyone in the secondary is healthy and gelling.
ATL-SF
 -- Jeff Wilson (21-110-1, 2-9-0/2) has been overdue this type of game. It helped that Atlanta was his opponent. Won't be so easy against Tennessee next week…if Wilson even starts. It's 50/50 on whether Elijah Mitchell will be fully ready or not.
 -- Arthur Smith has found a new low…in his quest for 'worst head coach in the NFL' (now that Urban Meyer has been fired)…he previously killed off Kyle Pitts (4-77-0/7) with his unimaginative offensive mind, but now he is killing off Cordarrelle Patterson (11-18-0, 2-5-0/2). Everything that was radically working with CP has been ditched in favor of being a regular old boring RB taking runs up the middle.
Patterson's numbers have been fading…he's falling to RB2-RB3 in this nightmare offense.
 -- Deebo Samuel (6-29-1, 4-60-0/5) is now the most Cordarrelle player in the NFL, I guess. He's not blowing up the stat sheets (yards or catches) or the tape, but that guy is gonna score a rushing (not receiving) TD every week without fail. You gotta keep riding it.
GB-BAL
 -- With the split role at RB for Green Bay now, it's taking former RB1 Aaron Jones (13-58-0, 2-12-1/2) and former RB3-4 A.J. Dillon (7-22-1, 1-13-0/1) into two mid-range RB2s in touch counts/production. The new Gordon-Javonte duo in Fantasy.
 -- Tyler Huntley (28-40 for 215 yards, 2 TDs/0 INT, 13-73-2) played an incredible game here considering the circumstances…against a very good Green Bay pass defense. It should make the Ravens think twice about signing Lamar to a huge contract extension, but there is 0.0% chance it will. This is the best the Ravens offense has looked all year, doing so against one of the best defenses in the NFL.
 -- Rashod Bateman (1-5-0/2) dropped right off after a nice game last week with Huntley. So, whether it's Huntley or Lamar ahead (in 2021), you can't trust Bateman…he's Baltimore's Chase Claypool – talented, but in the wrong spot/unreliable for FF.
NO-TB
 -- Wow…Fournette-Godwin-Evans all lost in-game, early. I was thinking…'God has finally had it with Tom Brady' in the 2nd-half. But then after the game, I thought: 'You know what? This is probably going to be another blessing for Tom. What's left to the Brady story for him to accomplish? How about he loses all his key WRs and RB, and goes on and wins another Super Bowl?'
We'll be trying to figure out the FF-angles to all of this during the week…how long these guys are out for, and who the natural fill-ins are, etc.
Suddenly, Antonio Brown is the most valuable player in Fantasy Football. And Ronald Jones (8-63-0, 2-8-0/2) might not be far behind him. Tyler Johnson (4-41-0/7) will matter a lot if Brown is back, and Godwin is out (likely he's out for the next 2-3 weeks).
Rob Gronkowski (2-29-0/11)…you better watch your back this week…stay away from lightning and piano's being lifted by crane into buildings like it's the early 1900's.
 -- This was the game I feared from Taysom Hill (13-27 for 154 yards, 0 TDs/0 INTs, 11-33-0) this week…Tampa shutting him down, especially on the ground. Better outlook for him the next two weeks: v. MIA and v. CAR both in New Orleans.
 -- Marquez Callaway (6-112-0/9) had a game here…his best game/usage this season, regardless of stats…just to 'my eyes'. He's established as Taysom's guy with this event, you'd think -- but that's still not likely to be anything consistent/amazing for FF ahead, but it does make him a viable WR3…not a WR4+ anymore.
  ===== FIVE PLAYERS…  =====
*** FIVE WAIVER PLAYERS TO TRUST***
*Looking at players owned less than 50% on average in leagues across the whole FF-landscape. Your league, obviously, may be different/deeper.
**Adding a school grade to show my interest level (A-F)…and I don't mean that a D-F grade is 'bad'/just showing how pressing/important to me, your situation may differ due to injury, etc..
***FAAB % mentioned at any time below is based on a 17-20 man roster league. And it's hard to predict the right bid % because every league, situation, and lineup needs are so different. So, doing the best I can to 'project' (i.e. 'guess') what they will be based on early chatter.
*Again, note…not a grade on talent…just how important/urgent/great the waiver move is in context.
1a) RB Ronald Jones, TB (Grade: B-/C+)
Upcoming: at CAR, at NYJ
ONLY if Leonard Fournette is out and you hope it's for two games, not just one. You want to get to Week 17 with RoJo as clear lead and facing the Jets.
1b) RB Samaje Perine, CIN (Grade: B-/C+)
Upcoming: BAL and KC
Without knowing the full details yet, I thought the Mixon injury looked like at least week, possibly two. We'll see. If Mixon is out, Perine goes in and puts up around the same results.
*Which RB is a better chase between RoJo and Perine all depends upon the severity of the lead RBs injuries, which we don't fully know yet as of this writing.
2) WR Amon-Ra St. Brown, DET (Grade: B-/C+)
I was wrong, this is keeping up…8.7 catches, 83.0 yards, and 0.67 TDs per game the last three weeks. Arizona played him like they didn't care either. At ATL, at SEA the next two weeks are hopes for a continuation.
3) WR Marquez Valdes-Scantling, GB (Grade: C+)
20+ points in a game in two of his last 4 FF-games. As I've been pushing the past few weeks: he's the kinda guy that can win you FF playoff games…or lose them.
4) WR Tyler Johnson, TB (Grade: C+/C)
ONLY if Godwin is out…you hope/want Johnson to be taking on Godwin's role and he'll put up some similar numbers potentially. It seems like Godwin will be out the rest of the season…a really good spot for Johnson, but he might get left to WR3 action with Gronk-AB getting all the gold.
Upcoming: at CAR, at NYJ
5) WR Gabriel Davis, BUF (Grade: C)
Davis is like Buffalo's discount version of MVS…the #2 WR in a great passing game usually means good FF things. 4 TDs in his last three games and Emmanuel Sanders may be out again Week 16.
6) RB Craig Reynolds, DET (Grade: C-/D+)
Earning his way to a starting role even when Jamaal Williams returns, but likely is just a split role with Williams back Week 16. If D'Andre Swift returns…then Reynolds is an 'F' waiver pickup.
7) RB Justin Jackson, LAC (Grade F)
You only really care if you already own Austin Ekeler…we all now know JJax is the proper handcuff. This is way more important to the Ekeler owner.
-----------------------------------------------
***FIVE WAIVER PLAYERS TO DISTRUST***
1) RB Rex Burkhead, HOU
Never trust a Houston RB for FF…no matter HOW MANY touches they get.
2) RB Devin Singletary, BUF
Buffalo RBs are almost always useless. When one scores a TD the prior week, people get a moment of hope/excited…I say, no thanks.
3) WR Marquez Callaway, NO
Nice game Week 15…the first time in a long time. Blame a different kind of attack by NO so they didn't have to try and run vs. Tampa. The Saints will go back run-heavy ahead, you'd think…it's their bread and butter. Way better WR options out there to mess with first (see above list).
4) RB Duke Johnson, MIA
He did have a nice game Week 15, but it was against the Jets. He'll probably get a shot to keep this 'starting' job but he'll have Myles Gaskin coming on to take his job back, plus Phillip Lindsay will push for touches as well when he's off the COVID list.
5) Keshawn Vaughn, TB
Vaughn has some slight value as a 'what if Fournette and RoJo are down?' type handcuff but make no mistake – he will have a limited role behind RoJo if Fournette is out. There is no magical Vaughn takeover of the backfield coming.
------------------------------
***FIVE BUY LOW PLAYERS***
*NOT 'Buy at any price'…it's Buy LOW. Try to find a deal. If none to be had, walk away. It's also NOT…go immediately ask the owner 'What do you want for ____', don't telegraph your desires.*
***We're past most trade deadlines now. If trades are still open in your league, you'll get some of our ideas from the daily game reports. Dynasty leagues, as we get deeper into the season we'll be discussing players to consider for trade in the offseason in the game reports.***
The Buy Low Players will resume again Week 1-2 next season!
-------------------------
***FIVE SELL HIGH PLAYERS***
*NOT 'Sell at any price'…it's sell HIGH/sell good. Try to find someone in love with your player or seen as neat value thrown into a multiplayer deal. If no one respects the player/buys right…then walkaway.*
***We're past most trade deadlines now. If trades are still open in your league, you'll get some of our ideas from the daily game reports. Dynasty leagues, as we get deeper into the season we'll be discussing players to consider for trade in the offseason in the game reports.***
The Sell High players will resume again Week 1-2 next season!
------------------------------
***FIVE DEEP SLEEPER WAIVER PICKUPS***
*Total flyer/lowly owned or not-owned players
1) QB Tyler Huntley, BAL (if LJax out)
I believe there is a near 50/50 possibility that Lamar can't go Week 16 v. CIN, and thus Huntley would draw another start…and then you have to consider him in with the Hurts-Taysom-Fields crowd of mobile QB/FF producers.
2) QB Justin Fields, CHI
Goes at SEA Week 16. His Week 15 MNF game v. MIN may launch him into a QB people really chase on a level of thought like possessing a Hurts or Taysom or Lamar type QB. A nice #2 QB if you don't have one you can trust in 4pts per pass TD leagues. 21.0 FF PPG average in his past three full starts. 61.3 yards rushing per game the past 4 games.
3) Ricky Seals-Jones, WSH
The Eagles defense is getting beaten up by TEs pretty hard this season. RSJ faces them Week 15 (TUE night)…if he goes off on them to any degree, then people might be chasing him off waivers pretty hard this week – as they realize he's facing Philly again Week 17, title week for most. If he shows up/out Tuesday, then he's not going to be a bad #2 TE for you to hold for depth and for a possible Week 17 dart throw on the matchup. He's a thought at least…for the TE frustrated.
4) QB Jared Goff, DET
Goff has 9 TDs/2 INTs with a (2-2) record the past 4 weeks. He just took to a top defense Week 15/ARI. At ATL and at SEA the next two weeks…nice matchups.
5) WR Donovan Peoples-Jones, CLE
Looks great on tape…is flashing some signs of being a #1 WR for Baker, but he has at GB (top cover corners all over here) and at PIT (very cold weather?) the next two weeks.
6) WR Allen Lazard, GB
Just noting that this is the rare case where a backup WR is a legit handcuff for the #1 WR for a team (Davante). If you have Davante and you're marching on in the playoffs then one of your backup WRs probably needs to be Lazard for insurance…and he's a reasonable WR3/Flex type WR week-to-week outside of that, but would be a WR1-1.5 filling in for Davante.
7) WR Jaylen Guyton, LAC
Three weeks in a row with a TD…it's good to be a starting WR with Justin Herbert as your QB. You could do worse for a flyer Flex Week 16 at HOU.
8) TE Albert Okwuegbunam, DEN
IF Drew Lock gets the start, he's very close with his former college teammate Albert O. – and thus Albert might be a fringe TE1 candidate with Lock starting.
9) WR Kadarius Toney, NYG
Could be back Week 16…and is the only real weapon the Giants have left. Might they push him a bunch of touches the last two games of the season? Or does he die along with the offense…?
10) RB Latavius Murray, BAL
After a few weeks of disappearing, Latavius started honing back in on his old job as the lead back carrying the ball for Baltimore. For the RB desperate teams/leagues.
11) QB Drew Lock, DEN
If Lock does draw a start in Week 16…and/or Week 17, he'll have the advantage of playing in a dome in LA back-to-back weeks in December/January when many QBs will be playing in the Northwest/Midwest cold (likely). And Lock isn't a bad QB for a backup. Better than teddy for FF purposes.
---------------------------------
 -- FIVE…IT'S OK TO QUIT THEM PLAYERS (for REDRAFT) --
1) WR Julio Jones, ATL
Remember when Tennessee traded for him and everyone went nuts at how it gave the Titans such a great shot at the AFC South and a shot at the Super Bowl. Sorry, he's shot/sucks/is always hurt. He's hurt again.
2) WR Courtland Sutton, DEN
I said it last week, but just a re-reminder…he has fallen down a well and no one can save him, not even Drew Lock.
3) WR Chase Claypool, PIT
You can't trust him, so if you see other interesting things…it may feel weird, but Claypool is not a must-hold. Guys like Jaylen Guyton or Kendrick Bourne or Lazard-DPJ-MVS, etc. are producing better…and that's just to name a few waiver-like WRs out there. You might be better suited to get another DST or TE or whatever item instead of wasting time holding this 2021 pipedream.
4) RB Zack Moss and Matt Breida, BUF
Moss was inactive on purpose this week, in a game week/weather condition that would have suited his running style…he's done something to ruin his standing with the head coach. Breida never really was, but he had a blip a few weeks ago with no follow up and barely touched the ball the last two weeks.  
5) WR Rondale Moore, ARI
DeAndre Hopkins out/done for 2021 did not spring Rondale to anything fresh this week. He hasn't been useful in months. Check back in 2022.
--------------------------------
***STREAMING DSTs OFF WAIVER(?) OPTIONS***--
1) Eagles-DST
They might be lucky enough to catch the Jake Fromm debut and then at WSH is a safe matchup…and both games outdoors/cold weather likely to help slow down the offenses.
Week 16 = NYG
Week 17 = at WSH
2) Chargers-DST
Two solid matchups to finish the typical FF season. The Chargers weakness is against the run…but Houston can't run.
Week 16 = at HOU
Week 17 = DEN
3a) Falcons-DST
Week 16 v. DET might be something for those in need. The Falcons D has been getting opportunistic.
3b) Lions-DST
Week 16 v. ATL might be a shot in the dark because the Falcons are so bad. Last week, the Lions ragtag group shutdown the Cardinals.
4a) Bears-DST
Facing NYG Week 17 at home in the (likely) freezing cold. It's something...especially for the FF finals week.
If you hold the DSTs of PHI and CHI…the next two weeks, you'd get both NYG matchups.
4b) Giants-DST
Facing CHI Week 17…it's something. I like the CHI angle better than the NYG one.
5) Seahawks-DST
The schedule looks tasty, but if they lost to the Rams on MNF…they will have lost all motivations. However, if they beat the Rams…then these two games could be sweet for this DST with all the motivation in the world.
Week 16 = CHI
Week 17 = DET
-------------------
 -- Sleeper/lesser-name IDPs whose box scores or live watch caught my attention --
1) LB Jonas Griffith, DEN
Got his first real play time Week 14 and made 5 tackles in 23 snaps. Week 15, he racked up 9 tackles, 2 QB hits and a TFL. He's earning more and more playing time and might be an impact IDP down the stretch.
2) CB Brandin Echols, NYJ
Playing his heart out as a 6th-round rookie that captured a starting job Week 1 this season. He missed a few games recently and just got back to play Week 14 – and made a splash upon his return…4 tackles, 3 PDs, 1 INT TD.
He has 6 PDs his last six full games played and a decent (for a CB) 5.1 tackles per game his last 7 games.
3) LB Zach Cunningham, TEN
Surprisingly cut by the Texans midseason, after being a linebacker leader for them the past few years…picked up by his former D-C Mike Vrabel two weeks ago, and led the team in tackles this week (albeit with just 6). If he is going to start for Tennessee ahead…then he can be an IDP producer.  
4) DT Naquan Jones, TEN  
4 tackles, 2 TFLs, 1 sack this week. He's perking up over the past few weeks and earning starts -- 2.5 sacks and 5 TFLs in his last 5 games. The UDFA rookie is drafting a ride off Jeffrey Simmons, but you'll take it!
5) LB Garret Wallow, HOU
He's been mostly on special teams this season but was forced to start after the starting LB duo was out with COVID this week…and he responded with 11 tackles, 1 sack this week. He may be back to special teams Week 16, but maybe they need him…or want to see more.
One of our top 5-6 LB prospects for 2021, and he showed a little of why in this game.
Outro: The next 48 hours objective…close this victory out! https://youtu.be/kjcwXPyKQ58
Photo credit: Tdorante10