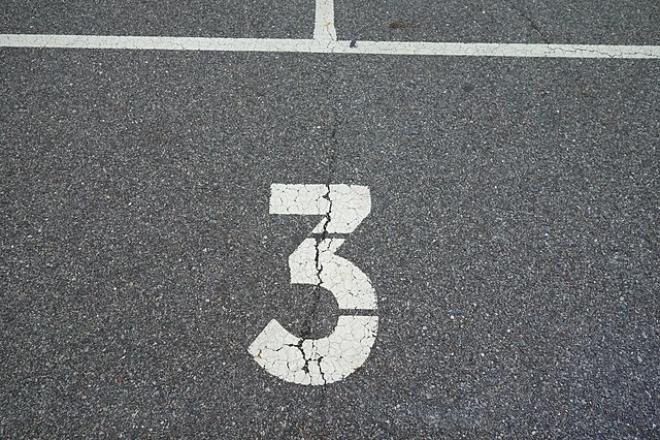 R.C. Fischer
Total Football Advisor
29 November 2021
‍
2021 Fantasy Three Things/Five Players from Sunday's Games: Week 12
Fantasy Football 2021 has turned into The Hunger Games.
You don't know who is going to die next, and you're going to have to use cunning and find luck to stay alive to win the prize in the end.
You're also going to have to try and stay alive at the end using strange alliances…using players you never thought you could trust. FFMers just won games last week with Cam Newton, D'Onta Foreman, and Cordarrelle Patterson as my nuclei all on the same team/starting lineup. What the ____?
Players I thought were gonna be by my side as allies…we pay tribute to them, in memory only…so many have departed us. I just pulled the first article that fit for the thought I just had…
Here is an 8/31/21 ESPN PPR ranking for our redrafts:
1) Christian McCaffrey
2) Dalvin Cook
3) Alvin Kamara
4) Ezekiel Elliott
5) Derrick Henry
Aren't you glad you got lucky and drew a high draft pick in August!!!
It's possible none of them will be healthy and/or active Week 13.
Players ranked #8-12: Kelce-Chubb-Davante-A. Jones-Tyreek…two on bye. Two RB duds Week 12 (coming off injury), and Davante was good.
I'm looking at the top 20 players overall and I see nothing but injuries, and on IR guys, and disappointments…or all of the above. There are just a handful of ESPN preseason players that I'd want today…and most of them WRs.
Now is the time where depth and maneuvering matter. How deep a crew you roll with matters. You may be driven crazy by all the 'choices' you have to start each week – that should be your greatest compliment of the season. Most teams don't have depth. Most teams are starting a bizarre player or two you cannot believe each week now. Most good FF teams are one injury away from being wiped out. You might ALWAYS pick the wrong sit-start, but at least you HAD the answers. You had the gun and the bullets…you just loaded it wrong and blew your own fingers off. I lose a digit, or more, every week setting lineups. Having options is a blessing, but sometimes you turn the wrong way…it happens. Get over it.
It's going to get ugly to the finish of FF 2021 – real ugly.
Cook…Deebo…Zeke…CMC…Kamara…Swift…Waller…where is Ridley?...Why did Hunt suck off injury but Elijah Mitchell is a god (on my bench)? And that's just the guys we know of today with issues. There will be a whole new batch of problems next week.
It's disappointing to get a wasted year out of McCaffrey. It sucks that Kyler has been out for weeks. It's ugly on waivers to replace Waller. Fantasy is all those things, but now it means we're in survival of the fittest mode. Whomever you think the 'best team' (not including yours) in your league is…they're a week away from being killed off by a stray bullet or walked into a snare trap unwittingly.
It's a survival of the fittest now: https://youtu.be/oISBveQNkzA
I'm not giving anymore speeches to keep losing team's morale up to trudge on…that things aren't as bad as you think (which is true 99% of the time)…or telling winning teams to keep making moves, etc. You should have bought that or not by now. Things may be as bad as you think – and that's also a good reason why we can keep pressing on. Everything has turned to chaos. Team situations are changing radically week-to-week. I think every week this season there's been a new consensus 'best team in football/the NFL'. It's a cluster right now. You're one week, one win away from everything changing.
Now what we've got to do is find treasures among the trash. We have to cobble lineups together from backups suddenly pushed to starters and thinking through matchups to find a needle in the haystack opportunity play. It's not going to be easy, but it should be fun – and it gives hope because everyone in your league is in the same boat, and all our boats are leaking, but we should have the most equipment to bail the water and patch the boat and keep from sinking to our watery graves.
You are going to throw 10+ player darts every week from here on in, and you're not likely going to land 10 bullseyes…but some of you think you should and get pissy when you don't. You're gonna misfire, especially now that all the obvious players are getting hurt or are not close to expectation. We are using a lot of used, broken darts we never intended to. You don't have to hit 10 bullseyes…you just have to land your 10+ darts better than your opponents, and they may only have 7-8 darts to throw by comparison, and some of theirs with broken feathers, and flattened tips, etc. – and they may still land the bullseyes and beat you blindfolded. Any given Sunday…
It's a game of attrition…persistence and educated dart throws. Your goal is to stay alive. I hope it's to dominate, but really it's about finding a way to get to the end and try and be the last one standing.
It's going to get ugly ahead.
Time to win ugly.
Time to survive and outlast our opponents.
Time to work the waivers better than anyone and pray we set the right lineups.
The 'games' start now…to the death, oh…and you're probably gonna die. But let's go out with honor.
In reality, this situation absolutely requires that a really futile and stupid gesture be done on somebody's part… https://youtu.be/ep-xgd_eETE
…and we're just the guys and gals to do it.
Onto Week 13 with our rosters filled with guys drafted into the NFL between 1999-2015, playing for their 5th-to-13th team in their careers…our FF rosters filled with guys we didn't draft initially. It's going to be ugly. It already is…
Let's out-scout, out-think, out-luck them all this week beating them with our rosters of disbelief.
  ===== THREE THINGS…  =====
CHI-DET
 -- How many weeks have we been talking about Josh Reynolds (3-70-1/5) having a chance for a big pop when he finally got on the field? 3-4 weeks now? We believed: (a) He has higher-end talent…a really nice #2 WR who can hang a bit as a WR1…good size, movement skills, and hands. And (b) he has history with Jared Goff, which helps for instant action. And (c) The Lions have no other real options.
Reynolds first game with Goff…boom…a possible WR2 the rest of the season. But it's going to be shaky/erratic/not-assured once teams throw their best coverage at him.
 -- Cole Kmet (8-65-0/11) is starting to show some consistency in recent weeks. Since Week 6, Kmet is averaging 4.5 rec. (6.3 targets), 46.7 yards per game…that's good work for PPR out of a TE. The problem…no TD catches in that span.
No TD catches this season for Kmet. No catches in his last 16 games played. One TD catch in his last 22 games played. He's not great + the Chicago QB play is a mess.
 -- If D'Andre Swift (3-0-0. 3-9-0/3) is going to miss a week or two, Jamaal Williams (15-65-0, 5-18-0/5) will get the bulk of his work, especially in the passing game with Igwebuike/Jefferson seeing some touches…and they hope they impress enough to get more snaps/touches. But Jamaal is the safe bet IF Swift misses time.
LV-DAL
 -- A shootout of a game, and DeSean Jackson (3-102-1/4) gets a long TD early…and then barely sees work after. Renfrow-Zay J.-Waller-Moreau all had more targets than DJax. Derek Carr looks for Renfrow-Waller and then randomly everyone else a limited number of times.
DJax is like Marquez Valdes-Scantling – just occasional lightning strike guys, only Carr deals less lightning than Aaron Rodgers.
 -- I think Ezekiel Elliott (9-25-1, 6-24-0/8) is really hurt and in danger of being sat for a week to heal up or hopes to. Week 13 at NO would be a perfect time to do it with four of their next 5 games after that being divisional games, and the other with Arizona.
Tony Pollard (10-36-0, 4-32-0/4) is a strong RB1 hopeful with Zeke out.
 -- Michael Gallup (5-106-0/8) had his big chance with both Amari-Lamb out in this game…a game that turned into a shootout. He had nice/good numbers here, but it didn't seem like he and Dak had a great connection…which has been true since Amari and Lamb arrived. Cedrick Wilson (7-104-0/10) has a better connection with Dak than Gallup does.  
BUF-NO
 -- Matt Breida (9-26-0, 2-29-1/2) didn't start but he got a/the push over Zack Moss (inactive), whose career seems to have died out again. Breida's presence fired up Devin Singletary (15-44-0, 1-4-0/1) to get more work, apparently…neither had great output, but the Saints are also very stingy against the run, arguably the best run defense in the NFL.
I expect next week it will be Singletary-Breida…which makes them RB3-4s, nothing more.
 -- Tony Jones (16-27-0) got his big shot…but unfortunately it was a top run/overall defense with Buffalo. He ran into brick walls all game. He's better than those results, but he'll go back to obscurity once Alvin Kamara and/or Mark Ingram returns next game.
 -- We have to totally revalue the Buffalo-DST based upon the injury to Tre'Davious White, who is their best defender by far. It is a massive blow to the Bills defense, and they don't have anything close to White for a replacement.
With NE-TB-CAR-NE their next four games, Bills-DST holders are suddenly forced to move on potentially. We'll examine the big picture of the Bills-DST moving forward after the Sunday games play out and it will be discussed in the BUF-NO game report Monday.
PIT-CIN
 -- Ben Roethlisberger's (24-41 for 263 yards, 1 TD/2 INTs) awfulness finally caught up with him. This game was out of hand quickly and Ben was the main issue + he has no juice to make a comeback. He got some junk activity late to save from a total humiliation. One of the reasons we had the Bengals-DST ranked nicely this week = Ben. It's true every week going forward.
 -- Four games in a row under 50 yards receiving for Ja'Marr Chase (3-39-0/3), as adjustments have been made to him and he's not had an answer. It's a concern from here that he has no other gear as a WR technician.
 -- Five TDs in his last 5 games for Pat Freiermuth (4-40-1/4). He's Ben's safety blanket anywhere near the goal line. He's also the best rookie TE for Fantasy. Pitts should be, but Matt Ryan sucks as bad as Ben…and Pitts draws double and triple coverage, but Pat does not…not yet -- but he should in the red zone now.
NYJ-HOU
 -- Zach Wilson (14-24 for 145 yards, 0 TDs/1 INT) had a few flash moments…but mostly was Bad Brett Favre again. He's not ready for NFL time in 2021. Maybe in 2022, but I'm starting to doubt he (mentally) 'gets' NFL QB play. He's always throwing downfield…under duress. It makes no sense.
 -- My fears with Wilson as the NYJ starter…
Ty Johnson (6-42-0, 0-0-0/1) would lose his PPR momentum. He did.
Elijah Moore (4-46-0/8) would lose his heat of the past few weeks. He did.
Wilson plays next week, it's probably the same issues again.
 -- Rex Burkhead (12-27-0, 3-27-0/3) got heavy work again, and per Houston 2021 usual…it doesn't mean anything. No Houston RB has been able to get going in 2021. It's embarrassing…and this was a good matchup!
TB-IND
 -- Back-to-back pretty impressive defensive performances from the Indy-DST against top tier QBs (Allen, Brady). They lead all NFL defenses in turnovers this season. Week 13 at HOU ought to be a bloodbath…which means the Texans will probably whoop them. Jokes aside, it's time for me to take the Colts defense more seriously…I'm later to the party.
 -- And to take Carson Wentz (27-44 for 306 yards, 3 TDs/2 INTs, 3-21-0) more seriously. It's a simple equation on what's happening…
You know how Ryan Tannehill is awesome…when Derrick Henry is in the backfield…and how he sucks since Henry is gone? Jonathan Taylor (16-83-1, 4-140/5) is now THAT GUY springing Carson Wentz to the next level for FF output – OK yards, but 2-3 pass TD per game…highly efficient.
 -- Did I not say Jack Doyle (6-81-1/7) was the TE of the week to come out of nowhere? The tape and data trends have been speaking to me that Doyle was due for one of these kinda games. I can point to many wrong (for the moment) tape study hunches too, but this one…I had to use Doyle for Kelce-on-BYE in places, and I'm in love with myself for it.
Will it keep up? I wouldn't discount it. It's a great option with defenses all over Taylor and Michael Pittman (4-52-0/10)…Pittman is starting to get a star treatment/star coverage/doubles/triples now. Someone has to step up. Doyle is a handy option.
ATL-JAX
 -- Cordarrelle Patterson (16-108-2, 2-27-0/3) wasn't 100% here, and he even came out of the game hobbling and missed some time in-game but went back in and fought through and was the best player on the field for either team.
He's only getting more touches and more snaps as we go…and as Atlanta flirts with playoff daydreams, they will be forced to force the ball to CP all they can…great news for FF going forward!
 -- Kyle Pitts (2-26-0/6) is now off the 'start no matter what' list. Matt Ryan (19-29 for 190 yards, 1 TD/1 INT) is such a disaster…he's battling Big Ben as to who is the worse veteran QB that still has 'name' but secretly (or not so secretly) sucks. Even when Pitts was open, Ryan can't pull the trigger or throw it to him properly most throws anymore.
And then for his part, Pitts plays like someone shot him with a tranquilizer dart 10 minutes before kickoff. No energy. Just constantly doubled so he gets bored and plays bored. Don't forget, Arthur Smith is an offensive genius…which means he cannot figure out/it hasn't dawned on him to manufacture touches to get him in the flow. I think Smith loves his new decoy so he can run plays away/off of Pitts because Ryan is so incompetent to deliver things otherwise. Not good for Pitts owners.
 -- Laviska Shenault (5-33-0/9) is gonna see touches in the backfield and such an uptick in targets with Jamal Agnew down!!! That's what they said on all the football shows and in fantasy articles.
What really happened? No carries and Laquon Treadwell (4-53-0/8) has 8 targets. Surprising that Jacksonville is so awful on offense.
Shenault is dying a slow FF death. He was never as good as they tried to say he was.
CAR-MIA
 -- Cam Newton (5-21 for 92 yards, 0 TDs/2 INTs, 3-5-1) turned back into a pumpkin…or, in other words, went back to being like Cam Newton. Carolina is in huge trouble – a bad offensive line, P.J. Walker as the other option…the QB play drags everything down for the WRs, RBs, and defense.
 -- Cam/P.J. also kills off Christian McCaffrey's (10-35-0, 0-0-0/1) upside…which CMC is doing a fine job of destroying himself with constant injury – and he's hurt again. Will likely be questionable Week 13 and who knows for how long. He's become the injury problem of 2022 already. How do you value him for the future? The past two years of barely playing due to minor injuries. See, also: Saquon Barkley.
*After this was written, we find out...CMC is done for the year. Awesome #1 ranked redraft asset!! Two years in a row. 
 -- Phillip Lindsay (12-42-0) got a lot more work than I expected, for a guy just joining the team. A lot of the work came once Miami was up three scores/17 points -- they treated him with a lot of respect here. All I'm suggesting (for now) is that this looks like an RBBC/hot hand rotation coming for Gaskin-Lindsay, but Gaskin has the lead (for now).
TEN-NE
 -- First Tennessee offensive snap of the game and Dontrell Hilliard (12-131-1, 1-2-0/2) was in as the starter and I thought I saw a ghost, I was rattled/pissed -- but then D'Onta Foreman (19-109-0, 1-3-0/1) entered on the next snap and was essentially the starter the rest of the way…with Hilliard in the support role.
Hilliard got a 'shock' seconds before half draw play/carry (defense was set in prevent for passing into FG range attempts) and he ran the draw 68-yards for a TD. Outside of that, not much that good for Hilliard. On the other hand, Foreman ran the ball like a Derrick Henry-clone…against a tough run defense and grinded out a 100+ yard game. Had he not fumbled on his big run of the day (Hilliard fumbled one away as well), it might have been an even bigger day for DF…and he sniffed 3-4-5 goal line area TD run attempts but got pulled down just short every time.
Foreman is the man; Hilliard is solid support and 3rd-downs. Don't let the 131-yard rushing game from Hilliard fool you.
 -- Kendrick Bourne (5-61-2/6) is becoming Mac Jones's money throw now…three TDs in his last three games. It's been building for a while, and it manifested itself in two TDs here. Still, Bourne is like a WR3…3-4 catches, 40-60 yards…and you pray for a TD to make it worth it.  
 -- Since Derrick Henry went down/out, Ryan Tannehill (11-21 for 93 yards, 1 TD/1 INT) has thrown for 213 yards or less in three of his 4 starts and has tallied 4 TDs/6 INTs in that span. It doesn't help that A.J. Brown and Julio Jones are nowhere to be found.
PHI-NYG
 -- Last week was filled with 'Jalen Hurts might just be a franchise QB' mainstream articles…because whatever happened recently is what will happen for forever. So, this week we'll be back to 'The Eagles need to find a franchise QB in the draft' mainstream articles and talk show bellowing.
Jalen Hurts (14-31 for 129 yards, 0 TDs/3 INTs, 8-77-0) is not getting any better as a passer, and I lay the blame at the coaching staff's feet because they have a traditional passing game built for a scrambling QB (my opinion). For FF, Hurts seems to go two out of every 3 games nice for FF, with one stinker…this was a stinker. At the Jets Week 13…that might cure what ails him…
 -- New O-C, Saquon Barkley (13-40-0, 4-13-0/5) fully healthy to help the passing game…and, same old dud from Daniel Jones (19-30 for 202 yards, 1 TD/0 INT). No more 'hope' talk from me with Kenny Golladay (3-50-0/7). I'm just going to assume Dimes ruins everything and seek shelter elsewhere.
 -- …that includes Evan Engram (3-37-0/6).
All tight ends smoke the Eagles, just not the Giants and their incredible physical weapon Evan Engram. This was my last straw for 2021 on EE. We'll talk again next year when he hits free agency.
LAC-DEN
 -- Mike Williams (4-39-0/8) looks dominant but it's a chore every time they throw him the ball. There's no pitch and catch relationship with Williams-Herbert. We have to take Big Mike down in projections to random WR2…there's been too many weeks of this nonsense missed targeting. WR1 ability…WR3 connection with Herbert since around Week 5.
 -- The Denver passing game is in the toilet…flushed down into a desire to run the ball every play (and play good defense), which is great for NFL purposes (when it works)…but terrible for NFL purposes.
Being tied to the Atlanta, Pittsburgh, and Denver passing games with their experienced/veteran starting QBs for Fantasy…it's just asking for trouble. With that, Courtland Sutton (2-17-0/3) has died. I can't give you a compelling reason to keep him with confidence any deeper than he's a  WR3 with WR1 abilities.
 -- Kenneth Murray (1 tackle) must be getting the blame for the run game issues for LAC, because the expected superstar linebacker now seems to be a rotational defender/backup. I'm shocked the Chargers are swirling down the drain.
Brandon Staley gets ZERO Coach of the Year votes from me so far. He and his staff has coached this team downward all season, after a promising start.
LAR-GB
 -- Any coincidence that the Rams offense is dying as Odell Beckham (5-81-1/10) enters the scene? Now, they're trying to force it to him to prove how smart their trade was…which is not helping Matthew Stafford (21-38 for 302 yards, 3 TDs/1 INT) get out of his funk…much of Stafford's output came as this game was getting out of hand, and they scrambled back into it.
I hope the Rams lose every game from here on in and McVay-Snead chokes on Stafford, OBJ, and all their other nonsense.
 -- Van Jefferson (3-93-1/9) was in position to pick up a lot of Robert Woods activity, but then OBJ was acquired…but also note that Jefferson has butchered his chance as well – in his last 7 games, he's caught 20 passes on 44 targets (45.4% catch rate). He's dropping passes too often. The supposed good hands WR has the worst hands. Not sure if he's injured his hands or eyes, but he looks terrible to me. Stafford can't rely on him.
 -- Thank you for pushing to get back in, Aaron Jones (10-23-0, 0-0-0/1)…you spooked me off using A.J. Dillon (2-69-0, 5-21-1/5) too much when I had to decide at 1pmET. Dillon, once again, proves he's the better back…don't tell me about any injury to Jones as the cause. Anyone can see Dillon is the better back, except the Packers coaching staff…which is typical NFL.
It doesn't matter, because NFL coaches stick by their guys – Jones will be the lead again next week and the rest of the season if active. It's a shame. Dillon can take this offense to another level as the lead, with Jones as a support back. If Jones goes down and out the rest of the season, the Packers might have a chance to win it all.
MIN-SF
 -- The season may be over for Dalvin Cook (10-39-0, 6-64-0/7), which would end any Minnesota playoff hope. On the MIN-SF game report (that will be out before TUE night waivers), we'll look at Alexander Mattison's (7-21-1, 2-7-0/3) forecast if he's taking over the rest of the way. As of this writing we don't know the true extent of Cook's injury.
 -- Deebo Samuel (6-66-2, 1-12-0/4) may be done for a while as well. The last two games he has 14 carries, 3 rushing TDs, and just two total catches. He's not a WR anymore, he's a #2 RB who has a high TD rush rate.
 -- Cook and Samuel hurt…Elijah Mitchell (27-133-1, 5-35-0/6) was a worry to play this week due to injury, but he does play and tallies 168 total yards.
This would have been a week where I thought we might see some rotation with Mitchell and Jeff Wilson (2-5-0, 1-2-0/1) given Mitchell's missed week+ and pin put in his hand. Instead, Mitchell gets 32 touches to Wilson's three. There is no doubt on who Kyle Shanahan is going to build this run game on for the future.
…and with Deebo potentially out, it means Mitchell might not get so many TDs stolen from him ahead.
CLE-BAL
 -- Kareem Hunt (7-20-0, 0-0-0/1) came back from his time away with injury…and barely played. Hunt and Aaron Jones flopped in return from injury. Cordarrelle and Mitchell blew through their time off/injuries.
 -- Lamar Jackson (20-32 for 165 yards, 1 TD/4 INTs, 17-68-0)…7 TD/9 INTs in his last five games. He's getting worse as he goes as an NFL QB/passer. Even worse, he hasn't rushed for a TD since Week 2. He is starting to kill FF owners. He's not getting better, but the media is protecting him by speaking glowingly of him no matter what and then they are always 'surprised' and filled with excuses, but not critical, when he throws a ton of bad picks and near-picks.
 -- Rashad Bateman (4-31-0/4) is a cool name and a magical rookie the FF media loves, and I know he's a very good WR…not great, but good – but I will continue to press that he's in the wrong place for skillset, and the above-mentioned Lamar Jackson problem is a Bateman problem for FF output. He's a WR3 here with random/unpredictable output with little chance at scoring a TD.
BYE: KC & ARI
 -- If you're hoping Patrick Mahomes gets fixed during the bye week (the protection is the issue more than anything), the schedule is not going to be a 'help' coming off the BYE. The next four games, here's the rank (by yards allowed) pass defenses he'll face…
#10 DEN (and Chubb back this week)
#12 LV
#5 LAC (all their defenders getting healthy)
#14 PIT (Haden will be back by then and Watt back to 100%, in theory)
All outdoor December games except at LAC.
 -- Kyler Murray returns to full health to face CHI-LAR-DET-IND…a much easier schedule, with better O-Line protection, and far superior weapons to throw to and DeAndre Hopkins coming back at the same time…and his final five games of the season in a dome. Week 13 is his last outdoor game until the playoffs.
‍
  ===== FIVE PLAYERS…  =====
*** FIVE WAIVER PLAYERS TO TRUST***
*Looking at players owned less than 50% on average in leagues across the whole FF-landscape. Your league, obviously, may be different/deeper.
**Adding a school grade to show my interest level (A-F)…and I don't mean that a D-F grade is 'bad'/just showing how pressing/important to me, your situation may differ due to injury, etc..
***FAAB % mentioned at any time below is based on a 17-20 man roster league. And it's hard to predict the right bid % because every league, situation, lineup needs are so different. So, doing the best I can to 'project' (i.e. 'guess') what they will be based on early chatter.
HORRIFIC week to find help on waivers, at least as we start the week.
*Again, note…not a grade on talent…just how important/urgent/great the waiver move is in context.
1) RB Alexander Mattison, MIN (Grade: A+)
Dalvin Cook is for sure missing the next two weeks, but then we don't know what happens…and if the Vikings fall out of the playoff race…they won't bring back Cook. If for some reason Mattison is on waivers in your league (and is in a lot of 10-team leagues), then you go all-in here. An RB1-like asset with Cook out.
2) RB D'Onta Foreman, TEN (Grade: A-/B+)
He's still under 50% owned nationally, but FFMers probably make up 99% of that 50%. Just noting if he's still out there in your leagues, for the 100th time in the last two weeks I say…he is the lead back for the Titans. Not Dontrell Hilliard.
Better for non-PPR than PPR.
3) RB Chuba Hubbard, CAR (Grade B-)
Yes, he's the lead back for CMC now out for the year (again), but Hubbard's also not that great…and this O-Line is terrible…and Cam Newton doesn't help runners get running work/numbers typically. If they turn to P.J. Walker, it will get worse for everyone.
The case Hubbard is not too far off the case one would make for Tevin Coleman or Rex Burkhead, or Tony Jones on Thanksgiving…well, they're gonna get all the touches… It's true, but what if their surroundings suck and they're mediocre RBs?
But he's going to get touches…but probably not the passing game near what you think.
4) TE Foster Moreau, LV (Grade B-)
With Waller out, he's a legit TE1 opportunity. Not a guarantee but offers more hope than most 'he's there' TEs trying to snap count + snag a TD their way into the TE1 ranks.
5) RB Dontrell Hilliard, TEN (Grade: C+)
Becoming the PPR back…likely has gotten Jeremy McNichols punted to #3 RB on the team now. Is going to be good when the game script flips to pass game heavy. But McNichols fears are still warranted.
6) RB Boston Scott, PHI (Grade D+)
Could be a 'B+' grade if Miles Sanders is going to miss time, but he's likely just banged up but playing…which the Eagles will cart him out every time he has a pulse, no matter how much he kills their offense.
You'd rather have Scott 11 times out of 10 than Chuba Hubbard…IF Sanders was done for the year.
There is some hope that the more effective runner/Scott will see more time/touches with healthy Sanders anyway… Why did I just type that sentence? Who am I kidding? Oh, and when Jordan Howard returns it's a bigger mess to figure out.
7) RB Jamaal Williams, DET (Grade: D)
If D'Andre Swift misses the week this is your Detroit version of Houston-2021-Rex Burkhead hopes for a week. He'll get a lot of touches…
8) WR Kendrick Bourne, NE (grade: D)
Had become Mac Jones's #1 WR over the past 3-4 weeks and now that passing game is rising, so Bourne is going with it to WR2-land upside.
*MNF) RB DeeJay Dallas, SEA
If you can painlessly add him before the MNF game, you might wake up Tuesday with the lead back for Seattle…or, at a minimum, the split role RB who gets the PPR work.
*MNF) WR Curtis Samuel, WSH
If you can add painlessly before the MNF game. Samuel has WR2 potential (already was last year, a WR1-2 in the NFL/FF) in this offense, he just hasn't been healthy to take advantage with his new team. He should be active tonight and shows off why we should take him seriously for PPR.
-----------------------------------------------
***FIVE WAIVER PLAYERS TO DISTRUST***
1) RB Tevin Coleman, NYJ
I don't trust anything involving the Jets backfield. Sure, he got good touches with Carter out…but who cares if he's not sniffing TDs or seeing many/any targets? His best chance was 'versus Houston' and he didn't do anything with it. Good luck with him next week vs. Philly.
2) WR Michael Gallup, DAL
One-time blip game on Thanksgiving with Amari and CeeDee out. He cannot thrive for FF when they return. Gallup is a lost soul in this offense with almost no connection with Dak.
3) WR T.Y. Hilton, IND
Sure, he scored a TD…but this is not anything close to the T.Y. of the past. His last four games, he's been under 30 yards every game.
4) RB Matt Breida, BUF
You don't care about Devin Singletary, so why would you care about his backup that gets 25-30% of the touches…on a team that doesn't lean on the run game/RBs?
5) RB Rex Burkhead, HOU
Again, lots of touches is great…but who cares if there are no yards or TDs or targets happening along with everything else? He could get 20 touches a game and it wouldn't matter. His best chance of 2021 just happened vs. NYJ…and he did nothing.
------------------------------
***FIVE BUY LOW PLAYERS***
*NOT 'Buy at any price'…it's Buy LOW. Try to find a deal. If none to be had, walk away. It's also NOT…go immediately ask the owner 'What do you want for ____', don't telegraph your desires.*
***We're past most trade deadlines now. If trades are still open in your league, you'll get some of our ideas from the daily game reports. Dynasty leagues, as we get deeper into the season we'll be discussing players to consider for trade in the offseason in the game reports.***
The Buy Low Players will resume again Week 1-2 next season!
-------------------------
***FIVE SELL HIGH PLAYERS***
*NOT 'Sell at any price'…it's sell HIGH/sell good. Try to find someone in love with your player or seen as neat value thrown into a multiplayer deal. If no one respects the player/buys right…then walkaway.*
***We're past most trade deadlines now. If trades are still open in your league, you'll get some of our ideas from the daily game reports. Dynasty leagues, as we get deeper into the season we'll be discussing players to consider for trade in the offseason in the game reports.***
The Sell High players will resume again Week 1-2 next season!
------------------------------
***FIVE DEEP SLEEPER WAIVER PICKUPS***
*Total flyer/lowly owned or not-owned players
1) QB Taysom Hill, NO
We're probably at a juncture where once Hill is able to have his foot 100% healed…he's going to replace Trevor Siemian. And Hill is a QB1 in 4pts per pass TD leagues when he's the full starter.
And apparently, he's taking the #1 QB snaps in practices already. Giddy up!!
2) WR Josh Reynolds, DET
He's the #1 WR for the Lions. He's a #2 WR profile but is thrust into the #1 WR role…and he has some #1 WR skills. He may not be ready for elite CB coverage, but he's experienced…he's faced it before some and the Lions have no choice, so his targets may be 10+ consistently ahead…even if only 4-5 of them land, that's still something.
3) TE Jack Doyle, IND
6 catches for 83 yards and a TD on 7 targets. It's entirely possible Doyle is the #2 option in the passing game for Wentz, considering the weak non-Pittman WRs on the Colts. And the strong run game allows for a very efficient passing game for Wentz/Indy.
This is a better alternative, potentially, to the Cole Kmet reach everyone will go for this week (trending up in targets and catches in the last 4-5 weeks). Kmet is on a mini-roll too, of late, and worthy of waiver consideration for those in TE need…but every man, woman, and child is going for that name because 'recently drafted', so he seems exciting/he's supposed to be great. And he is OK in a spot where he's going to get targets – but he never scores a TD because he has bad QB play and he fights Jimmy Graham for the limited opportunity for output.
I can take a chance on Doyle with almost no resistance or FAAB costs, and he's on a better passing offense, and (quite frankly) is a better TE (excellent blocker, experienced).
4) RB Kene Nwangwu, MIN
Yes, Alexander Mattison is the primary touch guy with Dalvin Cook out…but Nwangwu was starting to get a carry here and there leading up to this week, and fake punt runs, and now with Cook out they may try some more offensive touches with him. And Kene is a major homerun hitter, leading the NFL in kick return TDs (2) this season…despite the fact that he's only played four games. He's a big upside dart throw…and if Mattison goes down and they HAVE to go with Nwangwu…watch out!
5) RB Phillip Lindsay, MIA
Not likely to replace Myles Gaskin but is working his way into some kind of split…and then would be the handcuff as well.
6) RB Ameer Abdullah, CAR
The last time CMC was out, Ameer Abdullah was taking some carries but also playing a lot of 'passing game back' work. Chuba Hubbard is not a great receiving back, so Abdullah can play a bigger role than people expect.
7) RB Ronald Jones, TB
If Leonard Fournette goes down, it's RoJo to the rescue.
---------------------------------
 -- FIVE…IT'S OK TO QUIT THEM PLAYERS (for REDRAFT) --
1) WR Deonte Harris, NO
Getting more buried in the offense, and then has been suspended for three games due to an offseason DUI. It's over for 2021.
2) RB Tony Jones, NO
Alvin Kamara is back practicing, as is Mark Ingram…once either gets cleared, Jones is dead. He's pretty dead as a #2 RB, but really dead as a #3 RB.
3) RB Ty Johnson, NYJ
With Zach Wilson in, there's rare targets to the RBs…so his PPR story is over for now.
4) QB Daniel Jones, NYG
Saquon being back isn't helping, like I thought it might (make him at least plausible in good matchups). The new O-C didn't help. Nothing helps.
5) RB Zack Moss, BUF
Healthy inactive (for the 2nd time this season), supplanted by Matt Breida. The Bills' RBs are no good for FF when they're active anyway.
--------------------------------
***STREAMING DSTs OFF WAIVER(?) OPTIONS***--
1) Vikings-DST
A terrific stretch coming up Weeks 13-15. Patrick Peterson is back from his injury, and that's a big boost to help in the favorable matchups. The Vikings are in the thick of the wild card hunt, so they have all the motivations ahead.
Week 13 = at DET
Week 14 = home TNF v. PIT
Week 15 = at CHI
2) Seahawks-DST
We're seeing a hot schedule opportunity Weeks 14-17…except for Week 15. If Seattle can win MNF and get some wild card life, then they can take advantage of the easy matchups Weeks 14, 16-17.
Pairs decently with the reduced Bills-DST.
Week 13 = vs. SF (not great)
Week 14 = at HOU
Week 15 = at LAR (no good)
Week 16 = v. CHI
Week 17 = v. DET
A six week stretch facing four of the 5 worst offenses in the NFL.
We'll reassess after we see them tonight v. Washington.
3) Titans-DST
Weeks 14, 15, 17 are pretty nice…and you might be OK Week 16 here. It's a decent defense that should get much needed health/returning players after the BYE week, with a favorable schedule ahead…and everything to play for.
Week 13 = BYE
Week 14 = JAX
Week 15 = at PIT
Week 16 = SF
Week 17 = MIA
Week 18 = at HOU
4) Chiefs-DST
The Chiefs have held their last four opponents to 17-7-14-9 during their 4-game win streak. Three great home game matchups in the next five weeks.
Week 12 bye provides many an opportunity to grab and sit on for the schedule starting Week 13…if you desire.
Week 13 = DEN
Week 14 = LV
Week 15 = at LAC (not good)
Week 16 = PIT
5) Saints-DST
If you're playing one week ahead…Week 14 at the Jets.
-------------------
 -- Sleeper/lesser-name IDPs whose box scores or live watch caught my attention --
1) LB Jaelan Phillips, MIA
3.0 sacks in Week 12 will get everyone's attention. 5.0 sacks in his last four games with the Week 12 bump. The rookie is starting to click and several favorable pass rush matchups ahead too.
2) SAF/LB Keanu Neal, DAL
He's started (at LB) the last two games, and is producing: 9.5 tackles, 0.5 TFLs in his last two games/starts. He's working his way into the lineup and is producing…and he always has when playing, and he's with his old coach from ATL here with Dallas (D-C Dan Quinn).
3) CB Dane Jackson, BUF
Will now be thrust in as a starter, we have to assume…and he'll likely get picked on, which means a good chance at tackles, PDs, etc.
4) SAF Richie Grant, ATL
His playing time and numbers are creeping up the last few weeks. A season high 4 tackles Week 12, with 2 TFLs. Grant was our top ranked/graded SAF prospect for the 2021 NFL Draft, so we're on board…but he's more of a cover safety, so I'm not sure how great the IDP numbers will be…but there's hope here due to his talent.
5) SAF Elijah Riley, NYJ
A hard nosed 2020 UDFA safety prospect who has bounced around the league a bit but is now suddenly starting for the Jets and is averaging 5.5 tackles, 0.50 TFLs his first two games of plat with NYJ.
Outro: https://youtu.be/AxsjRmN9syc?t=181