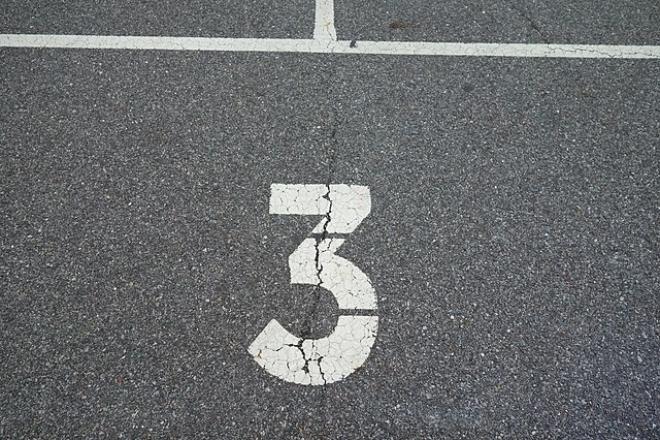 R.C. Fischer
FFM
01 November 2021
‍
2021 Fantasy Three Things/Five Players from Sunday's Games: Week 8
Trend of the week…
1) #1 with a bullet is… Many will have their week's fate determined by tonight's game.
A good many of us have either Mahomes or Tyreek, or both, and then some also have Kadarius going with one of the KC boys…or both for a triangle of scoring potential.
If you're down to varying degrees going into MNF – this is a lot of firepower going…so current deficit might seem far off, but then your platform is showing you as a projected winner or close…so it's edge of your seat time tonight. Aside from having your win already locked in, it doesn't get any better than this – an all-in for a Monday Night game!
2) You had Josh Allen at QB and have locked in a win or are about to barring anything crazy.
3) You had Kyler or Herbert or Hurts at QB and your down with a fighting shot or need a Kadarius 25-30+ night…or you already lost.
We're tracking the FFM-universe at 65% win-rate projected based on scoring projections for tonight but depending upon how it goes tonight it could rise as high as 75%+ if our guys shine or drop closer to 50-55% with a nightmare.
You think you scored low…but are 'luckily' winning, or can win tonight? It's not luck. Everyone scored low this week, in general. Derrick Henry didn't break 10pts, Justin Jefferson got squashed, Dak didn't play, Zeke was a dud, Chubb was a dud, Swift was a dud, JRob was hurt, Fournette was a dud, Davante didn't play, most of the top 5 QBs had their worst week of the season – it was one of those weeks, where we're likely to score the lowest we have all year, so far, but have a surprisingly high win-rate – welcome to the 'our depth beats your depth' part of the seasonal show…the 'our sit-starts were smarter than yours' portion of the season.
No emails or notes are allowed to be sent to me this week about how you luckily won because of ____ and then go on to bemoan the major 2-3 other players who let you down. Most kickers scored more than Derrick Henry this week. Everyone's scoring was down. The question is – did you win? Can you reasonably win tonight (even if it takes a real nice but plausible pop game from Tyreek or Mahomes or Toney)? Yes? Then you're doing your job. We can't help the order the games are played.
Get ready to enjoy tonight if you got a shot to win.
Teams that are cruising/winning record after tonight…the goal remains the same as always: it's still time to take plunder from the panicked. Go buy low and sell high, as always. Lead the league in rejected trade offers.
Teams that are a game or two out of the playoffs and all banged up and on a 1-2-3 game losing streak…your job is to stay alive, keep treading water to buy time to get healthy, land a shock waiver, make a shock trade, etc. One week can change everything – you cannot let a loss crush your soul beyond a few hours on Monday. It's back to work…trades, waivers, etc. Keep playing the game…and your game may be just to stay alive and back your way into the playoffs. It's an all-new season once you get there…and you may be emerging going into it.
There are no ugly wins this week…just 'wins'.
Shoot your shot tonight, and good luck!!! https://youtu.be/hnFdTXtFdSE
  ===== THREE THINGS…  =====
GB-ARI
 -- Looking at this matchup early in the week, I instinctually thought (and thus built projections around) the Packers going heavy with the RBs due to the tough Arizona pass defense, and the missing GB WRs. I quickly named A.J. Dillon (16-78-0) as a sleeper for the week, but then backed off that a bit when I saw his Week 6 game tape – 13 snaps, 2 fumbles.
Well, I was kinda right all along…Dillon was working as the main back in key spots in this game. He's just the better running RB for the Packers…Jones is a nice option and solid in the passing game, but Dillon was a lowkey MVP here. A glimpse of the future, but more likely 2022-2023 start…sadly.
 -- Kyler Murray's (22-33 for 274 yards, 0 TD/2 INT) worst game of the year, but had A.J. Green (5-50-0/8) known what that game ending play was supposed to be then Kyler finishes with 280 yards passing, a TD and a pick, with 21 yards rushing…17 FF pts/19 FF pts (6pts per TD pass)…it would have been a really weak game for Kyler that would have been 'OK' for FF scoring.
Kyler's down games are not bad, that's the sign of how far his passer skills are coming along.
 -- Also, credit the Green Bay Packers defense…that was the best defense the Cardinals have faced this year…and they were missing two starting corners (Alexander, King)…and one of the Smith's on defense.
If/when Green Bay gets back their two missing starting OLs, Jaire Alexander and Za'Darius Smith – this is arguably the best team in the NFC…possibly the best in football, again, AT FULL STRENGTH.
The at-full strength top NFC teams: GB, ARI, TB at the top being chased by DAL (with Dak, D. Lawrence)…with the Rams in the distance.
Excited about the Green Bay-DST?  Next week: at KC. 
Week 10 vs. Geno Smith (if) and Week 14 v. CHI are the only two great matchups left to confidently use them.
CAR-ATL
 -- No Calvin Ridley helped Kyle Pitts (2-13-0/6) see double teams and later in the game, in a crucial spot CB Stephon Gillmore was on Pitts. Pitts is not good enough, yet, for breaking through the doubles…and Matt Ryan (20-27 for 146 yards, 1 TD/2 INTs) is one of the lowkey worst QBs in the NFL. Pitts needs Ridley back…and no one is sure when Ridley will be back. Pitts will be fine otherwise, but sure helps when Ridley is a distraction for the defense.
 -- The Panthers defense and kicker won this one, because Sam Darnold (13-24 for 129 yards, 0 TDs/0 INTs) was terrible again…and continues to drag everything else related in the pass game down with him. NE-ARI-WSH-MIA the next four weeks, some good matchups for the Carolina-DST ahead.
 -- Chuba Hubbard (24-82-1, 1-9-0/2) fumbled on the opening play, and it looked like Ameer Abdullah (8-31-0, 3-35-0/5) had a door opened to him to take more work in his place…but Matt Rhule went back to Hubbard soon after a little 'punishment', which is where his heart always is – he is in the bag for Hubbard a la Pete Carroll-Chris Carson.
I honestly believe the Christian McCaffrey trade rumors are 80% payroll based (paying huge bucks to an RB who doesn't play) and 20% Rhule thinks Hubbard is awesome.
MIA-BUF
 -- Third time this season that Cole Beasley (10-110-0/13) has seen 13 targets in a game. Beasley has 17 catches his last two games, but only 3 catches total the 2 games before that. Beasley is hard to predict/project…but this season, in 7 games, the majority of his games he's 7 or more catches, 9 or more targets, 60 or more yards and not a TD.
 -- Buffalo is a Tua (21-39 for 205 yards, 0 TDs/1 INT) killer…destroyed him last season/Week 17, then injured him/out for weeks their first meeting this year and then had him constantly under pressure for his life in this game. This was the last look at him before a possible Deshaun Watson trade…I'm guessing Miami would want to pull the trigger on the deal after witnessing this.
 -- Tommy Sweeney (3-30-0/4) saw about as many targets as Dawson Knox does in a typical game…but he looked nothing like Knox/did little.
SF-CHI
 -- Five career games so far for Elijah Mitchell (18-137-1) and three 100+ yard rushing games. Extrapolating Mitchell's 5 games into an old 16-game season: 259 carries, 1, 385 yards rushing and 10 TDs.
Not bad for a rookie who people weren't sure if he was going to make the roster out of training camp.
 -- If Allen Robinson (3-21-0/4) isn't traded before the Tuesday trade deadline, I don't know what the case is to keep him on your standard-sized FF rosters.
Since Week 2, ARob's catches in games: 2-2-3-4-4-2-3…with no TDs and five of 7 games under 33 yards.
 -- Another week, another big/unusual long play from Deebo Samuel (6-171-0/9)…an 81-yard catch-and-run just short of a TD play. You gotta keep riding the hot hand with him…but open to trading him white hot.
PIT-CLE
 -- Another week, another 1 passing TD game for Ben Roethlisberger (22-34 for 266 yards, 1 TD/0 INT). TD passes in his 7 games this season (in order): 1-1-1-1-2-1-1.
It is painful watching Big Ben play…he's not the worst QB to start on a given Sunday, but he's probably bottom five option every week for FF.
 -- Ben's drop-off is killing Chase Claypool (2-16-0, 4-45-0/5) for FF, and Diontae Johnson (6-98-0/13) is starting to enter D.J. Moore territory…i.e. the #1 WR who sees a lot of targets, but not for a lot of results…because of the QB's weakness, and the formerly hot WR1 is falling down to a bland WR2. Diontae is better than DJM, right now…but for how much longer?
 -- D'Ernest Johnson (4-22-1, 1-7-0/3) had 4 carries compared to Nick Chubb's (16-61-0, 1-8-0/1) 16…a similar pattern to last year when D'Ernest was a #2 RB when Chubb was hurt, and Kareem Hunt got bumped up.
D'Ernest was the talk of the pregame shows, the RB they discovered on cable television two weeks ago…and now he will go silent, and has lost his value except as a handcuff to Chubb for the next few weeks until Hunt returns.
PHI-DET
 -- The Eagles finally deployed the best two RBs they have on their roster, and what do you know…they steamrolled the Lions. Boston Scott (12-60-2, 0-0-0/1) was the lead punch. Jordan Howard (12-57-2) should be starting for 3-5 other NFL teams…and was just sitting on the practice squad for anyone to claim – he worked as the #2 RB for the most part.
R.I.P. Kenneth Gainwell's (13-27-0) FF value for a long time. Rookies are rarely magical unicorns.
 -- Because the run game worked so well, Jalen Hurts (9-14-0, 7-71-0) was unneeded to put up late game FF numbers…or run the ball near the goal line. Between this game and fears of him getting benched in the future…Hurts's value is going to take a huge hit this week.
 -- I'm not sure what the Lions are going to do going forward, but something has to give from here…they have no offense. Maybe Jared Goff (25-34 for 222 yards, 0 TD/0 INT) traded to Carolina? We all need to run from this offense; it's way too erratic and depressing.
LAR-HOU
 -- Mark Ingram traded…what Houston RB 'wins'? Answer = none. As I suspected…Ingram wasn't doing anything, so his nothing split up over the remaining guys is meaningless. Rex Burkhead (4-21-1, 3-27-0/4) is the 'big' winner, I guess.
 -- Another week, another game where Cooper Kupp (7-115-1/9) is not doubled…and, in fact, this game he was left uncovered multiple times. He continues to be the Davante Adams/2020 of the 2021 season.
 -- Tyrod Taylor may play next week, but it will be meaningless for any FF activity…the entire team has quit on it's coach/management.
TEN-IND
 -- Carson Wentz (27-51 for 231 yards, 3 TDs/2 INTs, 3-11-0) is simply one of the worst QBs in the NFL…he makes some of the most inexplicable decisions you'll see a QB make. In this crucial game, Wentz couldn't deliver and their chances of winning the AFC South just died.
 -- Wentz only has eyes for one receiver…Michael Pittman (10-86-2/15), which is leading to him becoming a WR1 right in front of our eyes.
 -- Through Week 7, Randy Bullock (2/2 FGs, 4/4 XPs) is the #4 PPG PK in Fantasy this season…not far from #2, which he might be by the time Week 8 is in the books.
*We'll get into all the Derrick Henry stuff in this report in the sections ahead, and all the next two days…
CIN-NYJ
 -- It helped that the Bengals played like they didn't know or care that there was a game this week, but Mike White (37-45 for 405 yards, 3 TDs/2 INTs) SHREDDED the Bengals defense at certain points…a defense that shut down Lamar Jackson and flustered Aaron Rodgers in recent weeks – they were no match for White, as the NFL continues to never make sense from one week to the next…which makes it the greatest episodic television event every week. And it's not a league where we've gone from 5-7 good QBs to 50+ of them.
White looked better in this game, than Zach Wilson has all year…in my live watch. Let me see what I see on the rewatch.
 -- Mike White did what Zach Wilson refused to do, and it is now a 'problem' for Wilson…White threw to the RBs. Michael Carter (9-95-0/14) and Ty Johnson (5-71-1/6) combined for 14 catches for 166 yards and a TD in the passing game. White will start next week…bump up the PPR projections for Carter-Johnson.
If I were an NFL QB, I'd just throw dump passes to RBs every play…it seems to be the most indefensible play in the NFL.
 -- Ja'Marr Chase (3-32-1/9) dropped an easy short TD in this game in the 1st-half, and we can laugh at that…and his other drops in this game, but at the end of the day: he led the team in targets and got a TD catch. He's not going away…he gets the workload.
NE-LAC
 -- Bill Belichick/J.C. Jackson set out to halt Mike Williams (2-19-0/5) and they did. Am I worried about Big Mike for FF? Yes. Partially because you worry about everything in FF, but another part – this is two games in a row for LAC where they looked like they forgot how to play offense. Teams are not really concerned about Keenan Allen anymore.
The schedule lets up from here, so we'll see…but I don't like what I'm seeing from an offense that should be improving not regressing.
 -- Austin Ekeler (11-64-0, 6-60-0/10) showed no ill-effects from his hip injury. No worries on it going forward.
 -- The Patriots are playing 'RB chess' matching personnel to opponent/game plan. You run heavy at LAC, so they activated Rhamondre Stevenson (825-0, 1-5-0/2) and didn't activate J.J. Taylor (DNP). Damien Harris (23-80-1, 0-0-0/1) is their offense and then it's randomness all around that…run and pass…week-to-week.
JAX-SEA
 -- James Robinson (4-22-0) left the game with a foot injury and didn't return…Carlos Hyde (9-32-0, 6-40-0/8) was the main guy after that and would be if JRob misses Week 9…but sadly it would be against Buffalo, so not likely FF-fruitful.
 -- What was I saying about Jamal Agnew (6-38-1/12) last week? I think he's more firmly in the 'best Jags WR to own' category, no? This isn't going away…it's just getting started.
 -- Rashaad Penny (7-7-0) has been back from injury for two weeks and has run the ball 13 times for 16 yards. I think this one is about over…15 carries for 24 yards this season. Not even a good Alex Collins (10-44-0) handcuff.
WSH-DEN
 -- Antonio Gibson (8-34-0), 3-20-0/3) may be about to get put on IR or just shutdown for the rest of the season in the near future. Nothing further/worse on his injury – just a bad loss this week, and no real hope for the division or playoffs…so they might as well shut him down. Not sure they will say it or do it, but let's see what info starts to come out of Washington this week. Gibson has become an RB3 now…limited touches/snaps, low production, constant shin and foot worries.
 -- J.D. McKissic (3-10-0, 8-83-0/8) is the back to FF-own now, in PPR. Jaret Patterson (11-46-0, 0-0-0/1) starts to come into play if Gibson is gone…but Gibson couldn't run through in this offense to any production, so not sure how Patterson will…but we may be about to find out.
 -- Courtland Sutton (2-40-0/4) and Terry McLaurin (3-23-0/7) are living the same existence…
*Great talents
*Playing with mediocre/bad QBs
*You never know when they'll have their big output games, but it's like every other week pattern. So, you mostly just have to start them and pray every week.
TB-NO
 -- The best thing that could've ever happened to the Saints was Jameis Winston getting hurt early on…they would have lost the game had it not happened. Trevor Siemian (16-29 for 159 yards, 1 TD/0 INT) is not good, but he's better at leading a team than Winston.  
Next week, it could be Taysom Hill time taking over. He's been out with injury but could be back next week…just in time.
 -- Deonte Harris (3-35-0/7) returned to action and led the team in targets…picking up where he left off a few weeks ago – the secret top target for the offense emerging.
 -- Gronk (0-0-0/1) came in for a goal line throw and later left the game for good with back spasms. It's getting to the point where we can't count on Gronk…even when he's back. The guy who has been hurt a lot the past 5+ seasons (or retired)…is now going through the cycle of hurt again.
DAL-MIN
 -- More Trevon Diggs (1 tackle) votes for DPOY…he shut down Justin Jefferson (2-21-0/4). More he did what I spouted off on the Video Q&A what would probably happen…the legend of Diggs caused Kirk Cousins (23-35 for 184 yards, 1 TD/0 INT) to ignore wherever Diggs was as often as possible. That and then Jefferson hurt his hip and had reps managed on top of that.
 -- Danielle Hunter (5 tackles) is likely hurt/done for the year…which means no more Minnesota-DST talk from me. No more anything Vikings talk from me, just waiting for Mike Zimmer to be fired in a couple of months.
 -- Cooper Rush did what Dak wasn't doing…unlocking Amari Cooper (8-122-1/13) – Amari's best game since Week 1, and most of it coming in the two minutes. Hey, it counts. Maybe Amari is more healthy now/back? Or was this just a blip? We'll see if/when Dak is back.
BYE LV:
Josh Jacobs and Darren Waller both expected to be back for Week 9.
BYE BAL:
Looking at Rashod Bateman's first two games, a few observations…
1) He's not starting (yet).
2) 65% and 63% for % of snaps played.
3) 6 targets each game…58.3% catch rate, which is my greatest fear – the style of receiver Bateman is doesn't mix great with Lamar.
  ===== FIVE PLAYERS…  =====
*** FIVE WAIVER PLAYERS TO TRUST***
*Looking at players owned less than 50% on average in leagues across the whole FF-landscape. Your league, obviously, may be different/deeper.
**Adding a school grade to show my interest level (A-F)…and I don't mean that a D-F grade is 'bad'/just showing how pressing/important to me, your situation may differ due to injury, etc..
***FAAB % mentioned at any time below is based on a 17-20 man roster league. And it's hard to predict the right bid % because every league, situation, and lineup needs are so different. So, doing the best I can to 'project' (i.e. 'guess') what they will be based on early chatter.
1) RB Tennessee? (Grade A)?
It can't be all Jeremy McNichols…he's not 'that guy', you'd think, but he's been with Tennessee the longest. He's the Week 9-10 leader in the clubhouse for touches, regardless.
Darrynton Evans would have had a crack at it, but he got put on IR for the year last week.
Adrian Peterson was signed, but only to the practice squad…does he even have any juice left in his tank?
Mekhi Sargent is a promising rookie from the preseason, but still a rookie.
My guess is – a trade for a bigger-bodied runner, and this is where Marlon Mack winds up? David Johnson? Melvin Gordon? Jamaal Williams?
D'Onta Foreman worked out for Tennessee (and WSH) last week…he always seems to find his way onto the roster. He's the most Henry-like thing out there.
We won't really know the direction on this until after the trade deadline Tuesday. Marlon Mack or Melvin Gordon or Jamaal Williams…or maybe even David Johnson becomes an instant 'A' here. Jordan Howard would have been a fit but it's too late now…he's up off the practice squad and working for Philly just last week. McNichols will be the main get for Week 9, but we don't know for how long he will be sitting on the throne…could be 2-3 weeks until 'the other guy' (whoever that is) is up to speed, and maybe they split roles.
2) RB Boston Scott, PHI (Grade B+) *Again, note…not a grade on talent…just how important/urgent/great the waiver move is in context.
He IS the starter of that Philly trio…the other guys got touches as the game got out of hand. Scott was the starter with a purpose, and you get at least two more weeks of it ahead – and he is good. He's an east coast Austin Ekeler potential.
Jordan Howard is the secondary guy who will take some touches and some short yardage work, so he has some value as well.
I will have this game report out (PHI-DET) before waivers runs Tuesday to further report on the flow/feel of this backfield. It looked like they all shared, but it was Scott…then Howard…then way back Gainwell mopping up in the blowout…my take from the live watch.
3) QB Taysom Hill, NO (Grade: C/C-) *In a 4pts per pass TD league, less value as the QB scoring rises.
Finally, I'm going to get what I want…Taysom Hill at QB for the Saints…likely for the rest of the season. He throws the ball well enough, but it's his running we're after…he's like another Hurts-Lamar type QB, who will run for 50-70+ yards per game every week.
Deshaun Watson could wind up here in trade is a risk to this thought.
I think I am getting what I wanted all along, but I won't rule out Trevor Siemian staying at QB.
4) WR Marquez Callaway, NO (Grade C-/D+)
Like him a lot better with Taysom. Michael Thomas was good with Taysom, so now that role plugs and plays with Callaway.
If Siemian stays at QB, then I'm not as interested.
5) WR Jamal Agnew, JAX (Grade D+)
As we crowed about all last week – Agnew is developing into the best WR from the Jags to own for FF. Another high target week in Week 8 and got himself a junk time TD. His role is only growing, and he's a physical talent.
6) RB Latavius Murray, BAL (Grade D+) *Non-PPR
Hey, it's a starting RB…higher probability TD guy with low chance/volume of any PPR with Lamar.
7) RB Carlos Hyde, JAX (Grade D…could be a 'B' if JRob is out a while, could be an 'F-' if JRob is not missing time)
Assuming JRob is going to miss at least one week – Hyde would duplicate what JRob was doing. However, if this is just a one-week thing…then it's a bad Week 9 spot start vs. BUF. You are hoping you get a couple of weeks here.
8) PK Daniel Carlson, LV (Grade D)
Great kicker to grab and flip out of your current kicker who has a bye still ahead – grab Carlson and don't worry about your kicker bye the rest of the season.
9) TE Tyler Conklin, MIN (Grade D)
Now faces the worst defense against the TE in 2021, the Ravens in Week 9. Then faces bottom 5 defense v. the TE in LAC in Week 10. A little two week run of favorable matchups.
10) WR DeVante Parker, MIA (Grade D)
Has played three games with Tua this season, and his output in those games…
5.3 catches (9.0 targets), 81.0 yards, 0.33 TDs per game.
If he's traded, then we have to re-evaluate.
11) TE Dan Arnold, JAX (Grade D)
Showing erratic but positive signs of being a back-end TE1 hopeful…
5.3 rec. (7.7 targets), 53.0 yards, 0.0 TDs per game the past three weeks as the main starter for JAX.
-----------------------------------------------
***FIVE WAIVER PLAYERS TO DISTRUST***
1) WR Randall Cobb, GB
Yes, he had two TDs last week…but that's with Davante and Lazard out. Only1 5 yards receiving with those two tightly covered, somewhat lucky catch TDs.
2) RB Rex Burkhead, NE
Could be the lead back for HOU now? I mean, he did have a rushing TD. Anything is possible, but any RB for Houston is doomed with that terrible O-Line and offense. No, thanks.
3) WR Tre'Quan Smith, NO
A terrible WR, but he had a TD in Week 8…and I don't care, I think he's awful. Gimme Callaway instead with Taysom (or Watson)…and Deonte.
4) TE Brevin Jordan, HOU
Played some extended time in the LAR blowout loss, but he's nothing special and you don't really want in on this passing game outside of Brandin Cooks.
5) Just 4 stand out right now
------------------------------
***FIVE BUY LOW PLAYERS***
*NOT 'Buy at any price'…it's Buy LOW. Try to find a deal. If none to be had, walk away. It's also NOT…go immediately ask the owner 'What do you want for ____', don't telegraph your desires.*
1) WR Mike Williams, LAC (Trying to buy as a solid WR2.0, not a WR1)
Two catches and hurt Week 6. BYE Week 7. Then two catches Week 8. His value is dropping fast…I'll come in as a buyer cheap, and I'm coming with purpose…now is the time. You can't ask for a better stretch to drive his price down. If you're a believer – now is the time at a great price. WR2 should be his worst-case scenario going forward…but back to hot WR1 is his upside.
2) RB Derrick Henry, TEN (redacted)
Umm, yeah. Cancel that…
3) TE Dalton Schultz  (Buy as a near-TE2)
BYE Week 7. Quiet game with Cooper Rush Week 8. He's getting forgotten. If Dak is coming back Week 9…you want in on this very good, top 5 PPR TE (when with Dak). He has been disrespected all season, and the last two weeks it has gotten worse. He's a legit #2-5 TE with Dak in PPR…and he'll almost be given away this week.
4) WR Marquez Callaway, NO (Trying to buy as a WR3-3.5)
I like him with Taysom…or I want to see, at least. People who have him will see Taysom as more problems for Callaway on top of the 'meh' production he has had up until now. He's literally a thrown in name in a multi-player deal…if he's not just cut outright by people this week in redrafts.
Wait until waivers to see if he was cut. If you need/want WR depth/gambles, he's a name to consider.
5) WR Rondale Moore, ARI (Dynasty alert…he's falling to a forgettable WR2.5-3 in Dynasty)
His value just keeps melting away – good for those who are looking to invest for the future, 2022+…with some 2021 usefulness/hope. I think he'll be a top FF name from the 2021 WR rookie draft class as we go into the future.
-------------------------
***FIVE SELL HIGH PLAYERS***
*NOT 'Sell at any price'…it's sell HIGH/sell good. Try to find someone in love with your player or seen as a neat value thrown into a multiplayer deal. If no one respects the player/buys right…then walkaway.*
1) WR Deebo Samuel, SF
Again, for the umpteenth time I say…I'm not dumping Deebo. All I'm doing is exploring what he might bring in a deal, as a top 3 FF WR scorer. Can I get into a Dalvin Cook or Zeke Elliott somehow? What about Davante Adams? What about CMC? I'm not talking a cute two good WRs for Deebo, I'm talking – go for the jugular for a major player for Deebo + ___.
2) WR Diontae Johnson, PIT
Not a dump name either, but I'm very afraid of the Big Ben effect here…and as the weather gets more unkind for Pittsburgh. They will be in colder Midwest weather from Week 12 to Week 17, save Week 14 at MIN.
I respect what Diontae does…but I am looking to see if he can help me get into something major as well, like Davante in redraft, etc., or solve an RB issue if I have it. He's a legit WR1 in PPR…don't give it away. You don't mind if you don't make a deal…you want to make the right deal.
3) WR Chase Claypool, PIT
For all the reasons stated above, but for Dynasty what I've been seeing people accomplish is – Claypool for Javonte straight up. I love Claypool, but I fear the short term with Ben and the long-term with ___ QB who will be an awful choice by a suddenly clueless personnel department. If I could get Javonte for CC, I do it…for the near-term future…for now.
4) RB Kenneth Gainwell, PHI
Might someone, anyone buy into his 13 carries this past week with Miles Sanders out and not understand Gainwell is a nobody? I mean, could Gainwell thrown into a deal do something to get a deal done? Gainwell died this week. When Sanders returns, it will be Scott and Howard still working in tandem, at least Scott will.
5) RB D'Ernest Johnson, CLE
The Hall of Fame nominee for the mainstream this week on the Sunday pregame shows. I mean, they saw him be good on live cable television two weeks ago…and now they think he's the Kareem Hunt to work with Nick Chubb.
He is not.
He was not this week.
He did, however, score a TD this past week…so maybe the Chubb owner will take DJ1x (his new FFM nickname) as a cute throw into a major one-for-one deal you're working on. The media set you up some value here by their nonstop talk of how great DJ1x is, so hopefully it sunk into the masses minds.
------------------------------
***FIVE DEEP SLEEPER WAIVER PICKUPS***
*Total flyer/lowly owned or not-owned players
1) WR Deonte Harris, NO
Missed two weeks (Wks 6-7), but before that he had an 8-target game in Week 4 and played just two snaps in Week 5 but had a 72-yard TD. He missed the two games and came back Week 8 and led the team in targets again. He picked up where he left off. Something is developing here…
2) WR Donovan Peoples-Jones, CLE
Could be Baker's #1 WR…
As it was developing, then Baker got hurt…then DPJ got hurt the last two weeks. If DPJ comes back with Baker – we might all be shocked. His last two games with Baker: 4.5 rec. (5.5 targets), 85.5 yards, 1.0 TDs per game.
3) QB Daniel Jones, NYG
If Jones gets all his weapons back, most importantly Saquon Barkley – then he could go back to his QB1 self of the first few weeks of the season.
4) RB Rhamondre Stevenson, NE
The Patriots have become the preeminent RB-based offense in the NFL…and if Damien Harris goes down, Stevenson is in line to inherit the main workload.
5) WR Allen Lazard, GB
Had TDs in back-to-back games Weeks 6-7 and then got COVID and missed Week 8. Assuming he's back Week 9, he's carving out an emerging TD role.
6) RB Jaret Patterson, WSH
If you fear Antonio Gibson will be shut down at some point.
7) RB Ty'Son Williams, BAL
I still have to think John Harbaugh will come to his senses here, if so, this is an RB1.5-2.0 waiting to happen.
8) RB Adrian Peterson, FA/TEN?
Rumored to be in talks with TEN today… Just remember, no one is replacing Derrick Henry. Many #2 RBs can go and meet/exceed the #1 back for FF…but not in Tennessee, not with mediocre/flawed/aged RBs.
9) RB D'Onta Foreman, FA/TEN?
DEEP sleeper…he's the next man to be signed off the scrap heap for a team in an emergency. He could land in a good spot by pure luck in the coming weeks. I'm thinking Tennessee, but it could be anywhere a team is in serious need.
---------------------------------
 -- FIVE…IT'S OK TO QUIT THEM PLAYERS (for REDRAFT) --
1) RB Joshua Kelley, LAC
Ekeler 'questionable' late in the week. The other RBs getting more work THU-FRI in practice with Ekeler not practicing…and when it comes to Sunday game time – Ekeler is inactive. "I'm out." Done.
2) WR Laviska Shenault, JAX
He was already falling down, but now it's official – Jamal Agnew has fully stolen anything he was getting.
3) WR Odell Beckham, CLE
Catches in games since Week 4: 2-2-5-2-1
TDs this season = 0
No TDs in his last 9 games.
Last time he had 100+ yards in a game = Week 6 of 2019
4) RB Rashaad Penny, SEA
Averaging about 1 yard per carry the past two weeks, and all season. Let's just stop with this nonsense already.
5) David Johnson/Phillip Lindsay, HOU
If neither are traded before the deadline, if they are stuck in Houston…just get away from any Houston RB.
--------------------------------
***STREAMING DSTs OFF WAIVER(?) OPTIONS***--
1) Dolphins-DST
Not the best defense in the world, but you get them hosting Houston Week 9…that's plausible.
Week 10 with BAL is not plausible, but then Week's 11-12-13 with NYJ-CAR-NYG is favorable as well.
After a Week 14 bye, it's hosting NYJ and then at NO.
Several favorable or plausible matchups through Week 16.
2) Eagles-DST
Desperation flyer here…at DET Week 8, but note Week's 10-13, and really Week's 10-17…
Week 10 = at DEN
Week 11 = vs. NO
Week 12 = at NYG (which may not be good depending upon the injured getting healthy for NYG)
Week 13 = at NYJ
Week 14 = BYE
Week 15 = vs. WSH
Week 16 = vs. NYG
Week 17 = at WSH
3) Ravens-DST
Week 9 hosting MIN is not good, but then Weeks 10-11 at MIA, at CHI would work.
Weeks 12 hosting CLE may be OK. Week 13 at PIT should be a favorable matchup.
This is a 'week ahead' thought/play for Weeks 10-11.
-------------------
 -- Sleeper/lesser-name IDPs whose box scores or live watch caught my attention --
1) SAF Erik Harris, ATL
6.0 tackles and 1.75 PDs the past four games as he becomes a leader in the Falcons' secondary. He's always been a solid SAF but is getting a fresh chance to show it in Atlanta.
2) LB Ernest Jones, LAR
The rookie who was pushed the Rams Kenny Young trade. 9 tackles, 0.5 sacks, 1 PD, 2 QB hits in his real debut of more playing time.
I've never been a fan, as a scout, but I'm a fan of stuff if it works for FF – but remember, Kenny Young blazed onto the scene early and then faded away.
3) CB Josh Norman, SF
What has gotten into this guy? 7.7 tackles per game the past three games and a PD in every one of those games. He's playing full effort and his numbers are rising for IDP.
4) LB T.J. Edwards, PHI
Eric Wilson inactive. Alex Singleton a ghost. Edwards with 13 tackles and 2 TFLs this week? Has the move been made to TJE as the main LB?
5) SAF DeAndre Houston-Carson, CHI
8.5 tackles, 1.0 PDs, 0.5 TFLs in the past two weeks playing more snaps than any time this season Weeks 7-8
6) SAF Talanoa Hufanga, SF
The rookie started his first game, played 100% of the snaps Week 8 – 5 tackles 1 TFL. He flashed some in the preseason.
‍
‍
Outro: You never know what will happen tonight, but I can remember needing some Monday Night magic a few years ago…like 2018, there was a certain game that had some issues with a wildfire and involved the Chiefs: https://youtu.be/K9prErUe0qQ