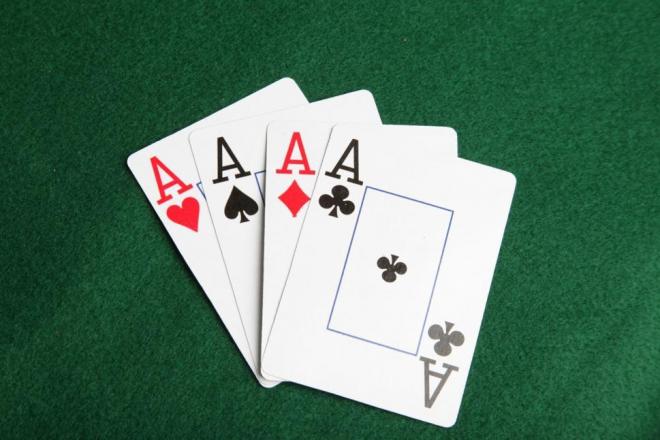 R.C. Fischer
FFM
16 June 2022
The FFM Analysts Debate/Discuss the 2022 NFL Season Projections (Part 4)
A couple of weeks ago, we ran a series (Faux 1.0) where our analysts ran their 2022 season projections for wins-losses and projecting through the playoffs. They then took that information and pitched their Top 3 over-under win total bets, using a fictitious $1,000 to wager. Now, to wrap up this series, the analysts were engaged in a chat format debate/questions on their 2022 projected season results and top over-under bets – and we will be publishing the chat over the course of this week in a daily series, publishing a section at a time (in order).
This chat was designed to detail more on the group's top predictions and/or most controversial projections. Sometimes the group is in agreement, but there's always room for firework debates on the right topic (and we had a few).
We hope you enjoy this peek behind the curtain as the FFM analyst's weigh in on their early predictions and projections for 2022. Analysts = RC, Ross Jacobs, Xavier Cromartie, and Chris Bilello (limited due to travel when we had this ongoing chat). 
*Forgive any typos, shorthand-grammar…it's an informal chat, with a lot of words published straight from the chat.
‍
‍
(Where we left off yesterday/Part III) RC: This Colts debate could go on forever, but the bottom line will be – whether Matt Ryan has the juice/any juice left for one more run. I'm willing to bet against Matt Ryan from what I've seen the past few years, but these veteran, aging/former top pocket passers recently changing teams have had a good run…Philip Rivers was OK, Tom Brady got better somehow, and Matt Stafford won a title in his first year of change.
We've had two topics merge here – how good or not Indy is with their offseason changes and whether the Cincinnati Bengals are primed to increase in win totals year-over-year with their changes.
The group projected Indy with 9.3 wins as an average, but that was Ross with Indy at 13 wins and the other three analysts had them at 8.0 wins average…which is a massive, unusual difference for our group. Ross with Indy as the #1 seed in the AFC.
The group has combined for an 11.3 win total average on Cincinnati with Xavier having the Bengals hoisting the Super Bowl trophy in the end.
The best way to end the debate here is by putting money where mouths are. I have struck a deal with Ross – a coffee bet…who wins more games this year, Cincy or Indy. I am so confident in this bet that I'll pay Xavier's way. If Indy wins more games than Cincy, I will send Ross two Starbucks coffees. If Cincy wins more games than Indy, Ross sends me and Xavier hot caffeine.
Ross is going big with Indy. Xavier has Cincy winning the title. I have a third grenade launched into the AFC title picture – from non-playoff team 2021 to the Super Bowl title projection for the L.A. Chargers. I think LAC 2022 is going to be the Cincy-type run from the 2021 season – where an elite QB just pushes the team forward into the elite class. I want to ride-or-die with the elite QBs for season projections, and I think Burrow-Herbert are those guys.
Where I believe LAC can push all the ahead to the title game is because of not only Justin Herbert, but the attention they have given to their O-Line for two years now and the fantastic defensive offseason they had – adding Khalil Mack and J.C. Jackson among many others, including making over their defensive tackle group.
Of Indy-Cincy-LAC, I think the Chargers have the best O-Line, defense, and coaching…but Cincy right there with a solid defense and the ace, Joe Burrow…the best QB in the NFL. I could see Cincy or LAC going all the way. I don't see any path for Indy doing so in the same conference. Of these three teams, the Colts have the worst QB, the worst defense (Gus Bradley will destroy that unit, in my opinion), and the worst head coach/coaching staff.
I think LAC can make a run all the way…and at minimum, they are clearly the best team in the AFC West now. We collectively had LAC with 12.3 wins as the group average – which is well above their 10.0 line. So, what do you think of my push for LAC all the way (but I was right there with Cincy doing so, just LAC had home field in my projections) – and then why isn't LAC over 10.0 wins the best bet of our collective?
‍
‍
Part IV Begins...
‍
XC: Indeed, I could bash the Colts organization all day, but I will just state the obvious: non-players in the organization have a large impact on success, particularly the person at the very top.
I can accept the Chargers as a high-end team. But in the last 12 seasons, with Rivers and Herbert at QB, how many times have they won 10+ games? Once. And they need to win 11 to pay out. Something always goes wrong with this team, seemingly in more and more preposterous ways each season. The Chargers rejected a tie offer from the Raiders and said, "No, we wanna lose this game."
The weak point for the Chargers is the secondary. JC Jackson is high-end but he has to prove it outside of the Patriots system. Derwin James is good if he stays healthy. The other three guys are shaky. Asante Samuel needs to show development. JT Woods or Nasir Adderley are nothing special at safety. Bryce Callahan is always injured and getting old. Michael Davis is nothing.
The Chargers also chose not to do anything about their hole at right tackle, unless their 6th-round pick counts. Herb is superb, but he really has to carry the team, like how Peyton Manning had to carry the Colts. The Chargers should be a 10 to 12 win team.
‍
Ross: I don't have much to add on the Chargers other than my belief that the schedule is rough, if just from the division. The AFC West is brutal and I think all those teams are going to beat each other up...and then get to the playoffs and wreck everyone not named Buffalo...including the Colts!
The Chargers are basically deadlocked for me with the Chiefs. I see very little separating them so it could very well come down to a fluky ball bounce here or there or bad injury luck that gives one of them the title over the others. I definitely think there's a gap between those two and the Broncos though. I agree with Xavier that 10-11 wins is right for the Chargers.
‍
RC: OK, we hit top AFC teams for all of us in Cincy, Indy, LAC. We all are pro-Buffalo. We all are suspicious of where KC is headed. Can I circle back to the always hated AFC #1 seed from 2021…the Tennessee Titans?
Me and Xavier have the Titans winning the AFC South, whereas Chris and Ross have them underwater/under .500. Why do we always underestimate the most recently consistent AFC team of them all…Tennessee?
I'll direct this at Xavier, who was pro-Titans last year when all of us pooh-poohed them to be with the always letting us down Colts (last won the 'easy' South in 2014). Mike Vrabel has won 11+ games and the AFC South title back-to-back years. Why is it we all, even you, don't have the Titans with a stronger season and a deep playoff run? Cincy-LAC-Buffalo we all seem to be good with…the Titans we really always reject. Is it a flaw within us (it has been for me for years) that we don't like the throwback style…or we SOOOO bet on the QB/offense, that we can't/we won't trust Tannehill as bettors?
If the Jags aren't ready, and Houston is a self-inflicted wound of a team, and if we don't trust Indy (besides Ross) – why aren't we projecting Tennessee with 10+ wins easy…their line is 9.5 wins 'over' +120? And they have a potential disruptor backup QB if it comes down to it. 
‍
XC: I don't know what the rest of y'all are doing. 2022 is the third year in a row that I've projected the Titans to have 10 wins. They're a known commodity. They're the most successful Patriots colony. Their style of play works when they don't commit turnovers. But they're not much more than a 10-win team. They aren't as talented on offense as the top teams.
The 9.5 win projection isn't much of a value, even though the +120 is appealing. The Titans don't appear to have a wide range of outcomes. Ryan Tannehill will not be any better than he was in 2019-2020. But the team is not falling off a cliff yet either. It's just more of the same. They are a 9 or 10-win team that gets to the Wild Card or Divisional round unless they play perfect, mistake-free football in the playoffs.
‍
Ross: I have nothing to add to what Xavier said about the Titans. Again, I don't know why you guys keep going to my faux season because that's just one of a range out outcomes I think is possible. My average number for the Titans is 9.2 wins which falls right in line with what Xavier suggested. They are solid but I think they've benefited from a little "luck" the last couple of years. They always seem to come out winning a majority of their close games which theoretically can't last, but if they do it again then maybe we have to start giving them more credit. I see a good team, a slightly above average team, the same team they've been the past two years...maybe a tiny bit weaker but nothing crazy.
‍
RC: Most of our over/under top 3 picks are AFC choices. The action seems to be AFC centric, which means less to talk about for the NFC.
We all seem to agree on two NFC things, as a consensus…
(1) Arizona is going under. We all had them under 9.5 wins in our projections…and Xavier and Chris have the Cards as best bet under.
The other thing we seem to have an unusual consensus 'over' on is…
(2) The Minnesota Vikings.
Their line is 8.5 wins, and our consensus average is 10.3 wins with RC at 12 wins, Chris (the Skol) at 11 wins, and Xavier at 10 wins…with Ross the mild dissenter at 'under' with 8 wins.
Xavier, did you consider Minnesota at all on the short list of options…or not really?
Ross, you're not radically against their line…but kinda far off the group. Are you more anti-Vikings are a 'shoulder shrug'?
I had them almost winning the division. My case for them is…already good with a terrible head coach prior…the coaching change is a 'plus'. Already has a top 10 pocket passing QB…the change should be good for him as well.
What I love is the defensive offseason – if everyone is healthy, that defense is going to make a dramatic turnaround. Their new GM did a stunning job transforming, filling that defense. If they take down GB in the opener…then the schedule is their friend ahead (it is even if they lose Week 1). They don't face an elite QB until Week 10 at Buffalo. Their schedule is friendly, and I think they have the best home field advantage in football. They could run the table at home.
So, how do you feel about Minnesota 'over' as the 2nd-best NFC option after Arizona 'under'?
‍
XC: The NFC lines that look the most appealing to me, aside from the Cardinals, are the Eagles Over 8.5 and Falcons Over 4.5. The Eagles and Vikings are similar, but I like the Eagles a little more. The Falcons at one point in the offseason were talent barren, but they had a lot of good free agent signings and draft picks. They're weak overall but have competitive potential.
Minnesota is a team and culture that always fails to meet expectations. Don't trust them. There is optimism with the new coach, as there always is. But Kirk Cousins does not have much more upside than he has already shown. He has been consistent throughout his career, including the Washington years. He is very solid. 
What matters for the Vikings is how well the defense will perform. They are good up front, but the secondary is the key. You have to put a lot of faith in a pair of rookies. I think they could have drafted a better CB/S combo. Harrison Smith is the only really reliable guy back there and he's getting older. 
‍
Ross: I have the Vikings at 8.6 wins so yeah, shrug... I could see them doing a little better than that, probably not much worse. I'm with Xavier on this one as well. I like Cousins but I don't trust him to beat better teams. Justin Jefferson is amazing and Thielen is good when healthy but he's also like 32 this year I think? KJ Osborn is ok. Irv Smith is meh. The offensive line is average to below average. The defense looks promising but they've been bad so I'm not trusting anything until I see it. I do like their draft picks and free agent signings though. But if they start taking on injuries there's very little depth. Overall I see a pretty average team. I don't think they are any threat to the Packers yet.
‍
Chris:  I think the Vikings are the sneakiest good (possibly great) team that nobody is talking about.  Great meaning they could pop and win 11-13 games.  In the NFC the energy and attention of future bettors has been drawn to the Saints and Eagles (for good reasons) but to me the Vikings seem to have just as many good reasons.  
The coaching change is a positive off the bat because Zimmer wore out his welcome. However, it's not just addition by subtraction. On offense O'Connell is inheriting some pretty good talent (MIN averaged 25 PPG last year - 13th in the league). Viking players have already described the offense under Zimmer as playing in a phone booth and praised the changes. I like when veteran players are challenged by change and Cousins has been studying flashcards to learn the offensive terminology. Thielen said it's the most learning he's ever had to do. I've never been completely on board with the addition of Cousins because of the price but there aren't many QBs in the NFC I'd rather have going into 2022.    
On defense they have Fangio disciple Ed Donatell as DC. O'Connell is running the McVay playbook by starting his coaching career with a veteran wizard handing the defense. Donatell has been a part of many great defenses and most recently led a turnaround in DEN where the 2020 Broncos were 25th in D and jumped to 3rd on 2021. The Vikings added a few guys in the draft but also Z.Smith as a pass rusher opposite D.Hunter.  In the Arizona discussion, I was pleased to see Ross mention the loss J.Hicks as significant to the Cardinals D…he lands on the Vikings playing next to E.Kendricks.  
I'm optimistic on both sides of the ball and the division can be had. Bears are the Bears, Lions are doing a good job in their rebuild but the market has them priced only slightly better than Chicago (both 6.5 wins with different juice). GB is the favorite but obviously losing Adams weakens the strongest team.  Finally, as RC mentioned a manageable schedule. Based on last year's finish Green Bay gets (@TB, LAR, TEN) while the Vikings draw (@NO, ARI, IND).  I think that is worth 1 game…if we're using fractions slightly more than 1 game.  
Vikings situation in the division looks a lot like NO (2nd best team with the bottom 2 having low win totals)…except NO has a worse QB and HC downgrade. I don't disagree with the PHI/NO optimism…I just feel MIN deserves every bit as much.  
Along with ARI under wins and to miss the playoffs, I bet Vikings over win total and to make the playoffs (+102). 
‍
‍
--Tomorrow we're going to go all over the board as we head to the finish line in Part Five...then we wrap up this series with Part Six, that unintendedly gets crazy about Deshaun Watson