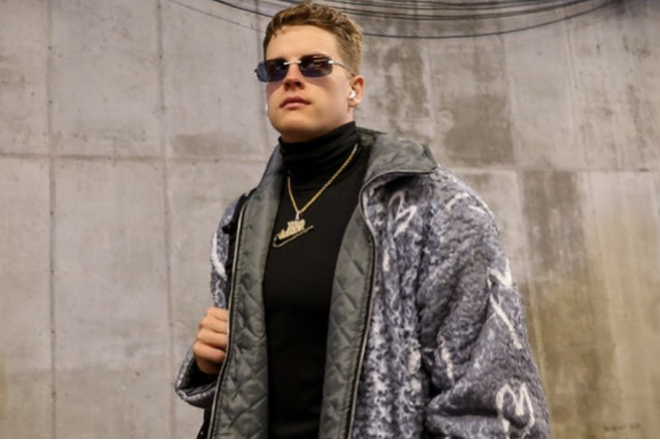 R.C. Fischer
FFM
06 June 2022
‍
2022 FFM Analyst's NFL Over-Under Win Total Top Three Bets: Xavier Cromartie
Intro: Our analysts have run their computer simulated seasons and have had a chance to look at each other's results to now select their top three best over-under win total bets in June for the upcoming 2022 NFL Season.
As always, each analyst has a fictitious $1,000 to wager on their three bets -- and they are using May 2022 end over-under lines and odds from FanDuel.
This week, we will reveal each analyst's bets and their report-out on why they bet what they did. Next week, our internal chat series will follow – where the analysts talk about and pick apart each other's over-under bets and early 2022 NFL season records/projections.
XAVIER's Top 3 over/under win total bets in June 2022:
1) Cincinnati Bengals OVER 9.5 (-110) — Bet $350 to win $669 or $0
Here are some exact quotes from me from last season: "I was very close to taking the Bengals OVER 6.5 (-105) ... my faux season projected the Bengals to go 10-7 ... the Bengals on paper should be good, but I am not overly confident that they actually will be." This time, I'm going to believe my projections.
I'm trying to imagine the argument that the Bengals will go 9-8. Perchance it starts with the Super Bowl loser curse theory, in which Super Bowl losers often regress the next season. Of course, we all know the Bengals actually won the Super Bowl, but the refs and NFL had to call a fake penalty to guarantee the win for the Los Angeles market. Anyway, when that "loser's curse" happens, it's because that team could not realistically repeat after peaking the previous season. The Bengals are a team still on the rise. Dismissing week 18 (playing backups), they went 10-6 (or 13-7) last season. Their roster looks better this season. 
The other argument against the Bengals is that they have a difficult schedule. They do to some extent, but when I went through the faux season, I wasn't too concerned about it. My 13-4 projection didn't feel extreme, since they are such a good team. Burrow and Chase are going to be even more developed than last season. The Bengals had been a bad team for 5 years in a row before last year, and so people are still skeptical that they're legitimate, but their roster says that they are.
2)  Pittsburgh Steelers UNDER 7.5 (-110) — Bet $350 to win $669 or $0
Everything that I said about the Bengals can be inverted for the Steelers. I don't see how they can get to 8-9. One potential argument in favor of the Steelers is that Mike Tomlin has never had a losing season, although he has gone 8-8 three times. But there is no "Magic Mike" here. If the team doesn't have enough talent, it won't win. The Steelers had Roethlisberger at QB every year since 2004, except for 2019 (8-8). With either Trubisky or Pickett, this offense will be ranked near the bottom. Usually, the defense is always there to bail them out even when the offense struggles. But I'm not very impressed with their defensive talent beyond TJ Watt and a few others. They've been a good team for so long that people struggle to imagine that they could be bad.
The Steelers have a very difficult schedule. Unlike the Bengals, I thought it was notably problematic for them. If your two easiest opponents on paper are both away games, that's concerning. I felt it was generous to give them 6 wins. They got some wins against good teams simply because being at home gave them a high enough win probability to make it competitive. If you look around and see no weak teams in your division, you are the weak team.
3) Arizona Cardinals UNDER 9.5 (-160) — Bet $300 to win $489 or $0
The odds for this one don't give a great return, but I feel that it is the best option available. This team lacks talent outside of Kyler Murray. I was generous with how much of a contribution I expected DeAndre Hopkins to make this season. 7-10 seems like the best they could do. I don't know how they started 7-0 last season, but they're 4-7 since then. They again did nothing to improve the offensive line. Their draft class looks like it will have little-to-no impact this season. I think that Kyler Murray is their only impactful draft pick of the last 4 years. Ok, arguably they used a draft pick on Marquise Brown. Is that what they needed? Yet another small WR for their small QB to throw to? On defense, I'm shocked at what they have at CB. Marco Wilson was awful in college, and he wasn't any better as a rookie. He's a workout numbers guy with no talent.
Their schedule is fairly difficult. Like with the Steelers, some of their wins are generous home-game results that just happened to go their way. It's a bad year to have the AFC West on the rotation. Their 2nd-place schedule puts them up against 3 teams that I project as going to the playoffs. Overall, the offense may be similar to previous seasons, but I think the defense is smoke and mirrors.
‍