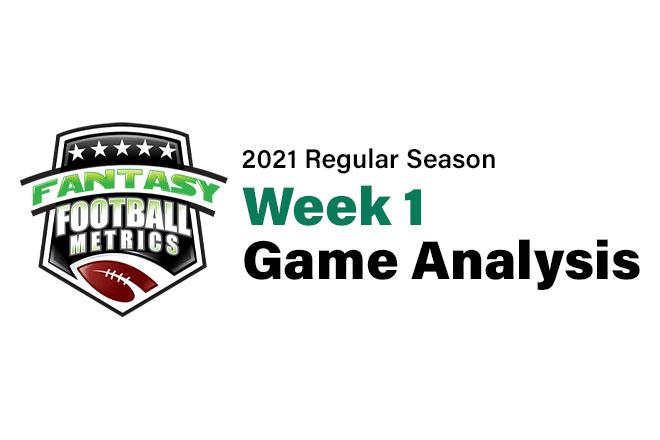 R.C. Fischer
FFM
13 August 2021
2021 Dynasty/Fantasy Preseason Wk1 Game Analysis: Steelers 24, Eagles 16
Jalen Hurts played a couple of series against Mason Rudolph, mostly running with 1st-team offensive players -- and it was all solid/nothing special from the starters. Pretty vanilla. Then the backup QBs and offense/defense started filtering in and the game devolved into a painful watch with a few things flashing, or trying to, however. We'll discuss all of it here from my game notes.
Before that, I just want to say – I love the preseason. I love watching/scouting the young players to try and gain clues to confirm, or adjust, my pre-Draft scouting and analytics on these players. What I also love, but mostly hate, about the preseason – we get the local hometown feed, the local broadcasters/analysts covering the game. And let me tell you…whatever your religious faith/persuasion is, you only wish you loved/worshipped and believed in your deity as much as local TV analysts love the football team they are covering. The coverage, the fawning is so painful, so over-the-top that I toggle between absolutely hating it and simultaneously loving it at the same time – it's so breathtakingly cult-like, I laugh at it and admire their total brainwashed devotion to it.
In this game, I got the Eagles feed…and let me just say, Nick Sirianni must be Vince Lombardi and Bill Walsh all wrapped into one with a coating of Bill Belichick. I mean, that's all I can glean from the illustrious Philly commentators…just how amazingly smart and crafty Sirianni is.
In about 8-16 weeks, they will be crucifying him as the worst coach since Rich Kotite.
…they should be taking pitchforks and torches to Howie Roseman's house over this when Sirianni fails miserably, but it won't matter. The owner will keep his buddy around no matter what happens.
On to the actual game…
Dynasty/Fantasy Player Notes…
 -- I have to start with my Najee Harris (2-10-0, 1-9-0/2) notes because I'm the leader of/the only person in the resistance of Najee as an elite, franchise RB. Again, I know he'll get 20+ touches a game and will thus be an ace for Fantasy Football. I'm just saying – this is not a top talent that I see. Not yet anyways.
Najee didn't play as much here as the HOF game. He took a couple touches and did what he does best – run between the tackles and tacks on 2+ yards to runs because he's tough to tackle. I would have been impressed with his tough running had not every single Steelers RB that came in after him didn't do the same – big open holes to run through and they all looked good/the Eagles run defense was so weak that even the homer analysts were harping on it.
If Najee has some space, and gets that big body going…he'll pick up decent chunks of yards. But you could say that about most every running back in this game or in this league. Jordan Howard (1-3-0) started in this game for Philly, and you can't tell the difference between the two in running style (except JoHo has better vision/instincts) – but one will have an offense built for him (attempted) and the other may not make the team.
If Najee were on the Browns or Broncos, etc., if he were with the top O-Lines…then I could see a big 2021 from Najee, but the Steelers have a very shaky O-Line outlook, a complete overhaul on the O-Line from last year/the last 5+ years – so it may be a mild disaster to try and get the running game going with a plodder RBV and no blocking. A bad O-Line is the great neutralizer of all things…
 -- Jalen Hurts (3-7 for 54 yards, 0 TDs/0 INTs, 1-4-0) looked fine as the starter. He escapes/evades pressure like rare few QBs of the past several years can. Hurts looks like if Deshaun Watson had spent all his Massage Envy hours deadlifting huge weights instead…Hurts is so muscular/strong and he just glides out of attempted sacker's reach with ease and extends play and makes nice throws.
Hurts hit on passes of 7, 34, and 13 yards with nice touch and placement. His incompletions were not as pretty. Hurts doesn't throw blindly into danger, but he's not the greatest-looking pocket passer either…he looks mildly uncomfortable in the pocket, whereas he looks near majestic moving out of the pocket. He's a 'C-' pocket passer, and an 'A' passer/runner weapon when he is moving around from danger or just on purpose.
The people who want to dismiss Hurts will see his incompletions and deem him as un-Brady-like and think he sucks. What people should see promise in is his ability to play on the move…he's one of the best in the league at it.
I do fear that Nick Sirianni is too stupid to realize it and wants him to be a pocket passer more, but I also think that what Hurts does is mostly off script so while the Eagles swirl down the drain, Hurts might pile on the FF output as everything collapses.
 -- Hurts played two series, then Joe Flacco (10-17 for 178 yards, 1 TD/0 INT) came in…and threw a basic pass to Quez Watkins (1-79-1/2), who then just took the ball in stride and just ran past Steelers defenders who had the angles on him, but Quez is so fast that he just flew by them.
Watkins is going to be the starter over Jalen Reagor (2-20-0/3) at this point – another Howie Roseman special…wasting a 1st-round pick on Reagor.
Roseman may force his patsy head coach to start DeVonta-Reagor, but it's obvious that it should be DeVonta-Quez with Reagor in and out of the game as a #3 WR. The Eagles will run a lot of two TE sets, with two WRs, so Quez working more than Reagor as the #2 WR is only a matter of time.
Actually, it may already be – Watkins was in early and scored his TD and went out of the game to rest/enjoy the rest of the contest. Reagor was playing with the schmoes into the 2nd-half. Reagor is dying off. Quez is ascending…and is a great weapon for Hurts doing improvising things.
 -- The Philly TE report is a log jam…
Zach Ertz (2-20-0/3) is starting like normal, along with Dallas Goedert (1-34-0/1). I expected Ertz to be gone already…and the Eagles expected Ertz to be gone already. The Eagles can pick up $5M in cap space if they move Ertz/dump him/cut him…which I still believe they will, but the rest of the league sees him being released before the season start, so they aren't trying hard to trade for him. The compensatory draft pick after being signed from his release might be the best Philly can do.
Tyree Jackson (2-32-0/5) made his debut as a tight end, and he looked very natural…the former QB turned TE. But with Ertz-Goedert, there's limited chance for Jackson to see meaningful time…plus, Richard Rodgers (2-18-0/4) was brought back by Philly, and he's a very solid TE after some body transformation the past 2 years (slimmed and leaned down and got faster/better in the passing game).
Something has to give with the Eagles TE situation. I have several thoughts on these Philly tight ends after watching this contest, and it's some pretty important/radical stuff for Dynasty/Fantasy – so we'll get into that with the 'Subscriber Extra' notes on this game…available in the Draft Guide and/or Dynasty/Best Ball area within 24 hours or so after these game notes post.
 -- As far as the Steelers throwing the ball…
Mason Rudolph (8-9 for 77 yards, 0 TDs/0 INTs) looked as good as I've seen him look, and that's still not great. He started and played a few series with mostly starters.
The great Dwayne Haskins (16-22 for 161 yards, 1 TDs/0 INT) took over from there and did his usual – look good one simple throw and then inexplicable throw the next toss, and back-and-forth he goes. Haskins cannot read defenses or make tight window throws regularly…he throws into traffic/trouble with regularity. He's never going to make it…no matter how much cheerleading the media does for him.
 -- The Steelers QBs were very efficient in this game, and it may have spoken to the fact that the Eagles defense looked individually talented but poorly-coached schematically. The Eagles sloppy play did allow for 29 completions at a 78.3% clip, so we did get to see the younger Steelers WRs working. And I gotta say, the Steelers have a lot of good/decent young/no-name WRs that they will mostly have to cut…but it does allow for a James Washington trade any day now.
I guarantee, Washington is getting moved…because the Steelers have the depth at WR to do it.
Rookie Rico Bussey (4-45-0/4) caught my eye the most out of the low level WR group. He's not a superstar, but he's very solid and shows nice athleticism. With upside The Steelers have something here to develop.
Anthony Johnson (2-38-1/2) was terrific at the University of Buffalo (with his QB Tyree Jackson), and has bounced around the league a bit as a UDFA, but he can play. He has great hands/concentration for catches with a limited athleticism but solid size. He's a nice NFL #4-5 WR who could start in a pinch and be OK.
Cody White (5-39-0/7) is a solid WR prospect with size as well. And he has caught my attention for two weeks now – he's promising to be an NFL receiver, but probably as more of a backup not starter/star.
 -- Pat Freiermuth (1-6-0/1) got his first catch of the preseason. He looked 'as expected'. Struggling to block early in his career but has reliable hands and gives good effort. He'll be OK enough long term.
 -- The Steelers kept rotating in RBs who just sliced through the Eagles defense mostly…
Jaylen Samuels (10-45-1, 1-17-0/1) was having his way at times, and it made me mad that he doesn't get more opportunities in the regular season. But then he caught his lone target of the game, for 17 yards, and it looked great at first…but then I thought it was the end of his Steelers career as the play ended.
Samuels caught a little dump pass, then broke out of a tackle and turned a 3-4 yards play into 17 yards…which is great, but after he broke the tackle and took off downfield (in the clear by 4-5+ yards) he was running and defenders were closing in, but instead of trying to accelerate and blow through somebody with all this space – Samuels instead visibly slowed up and headed out of bounds with no one within 1-2 yards of him.
Najee would be allowed to head out of bounds for preservation, but not a guy who is fighting to make a team like Samuels. The memory of several solid runs by Jaylen are wiped out in my mind by the 'dive' he took. He is not fighting hard enough for his NFL existence, and I've seen him do that a few times the past few years. Sad.
Pete Guerriero (7-20-0) came in late and looked like the most promising of the low level Steelers backs. Guerriero was a star for Monmouth but got overlooked in the NFL Draft. He ran a 4.49 40-time (Pro Day) in 2020, after a nice college career. He looked like he was fighting for his NFL life…not like lazy Samuels. Guerriero is tough, shifty and gives a good effort. Not a star but competent.
 -- The Eagles backfield has bigger names, but no one jumped out as anything better than the Steelers low level RBs…
Jason Huntley (4-15-0, 1-4-0/3) is supposed to be this 2021 camp sensation, and he flipped and flopped around the field like a fish out of water…dropping passes, and turning the wrong way on things. Not impressed.
Kenneth Gainwell (2-14-0, 2-16-0/4) debuted, and he looked OK/competent. But Sanders-Scott-Howard still seems to be ahead of him. Eventually, Gainwell will have a satellite back role. It might be 2022+.
I was surprised to see Kerryon Johnson (2-12-0) come in very late, like a nobody, to get his work. No special treatment for Kerryon here. He looked fine/typical Kerryon…straight ahead runner with limited athleticism. But his spot in the rotation here led me to believe he might not be making this team.
 -- The IDP report…
I still can't take my eyes off of Steelers rookie DE Quincy Roche (2 tackles, 0.5 sacks). He is beating his man and getting near/to the QB almost every pass rush. I want to see it against 1st-team blockers though. He's always working late/2nd-half in the rotation this preseason. Very promising two weeks in a row now…a near 'wow' guy so far for me, but I know he's not working against the best blocking either yet.
Eagles rookie CB Zech McPherson (4 tackles) is promising, and might be forcing his way into the starting lineup. He's really sound/good at covering receivers and is a willing tackler. Better than the Steelers supposed starter Cam Sutton (1 tackle) – Sutton was beaten like a drum in this game, by 1st-team WRs and then down into the Bussey-White group for Pittsburgh. If the Steelers do not acquire a C.J. Henderson type CB, they are going to be in huge trouble in the secondary.
The Steelers did acquire Joe Schobert, which is a good thing for Pittsburgh for sure…the Robert Spillane (3 tackles) experiment has ended due to his inability to cover in the passing game. What the Jags are doing, I don't know – but it seems like they are already dumping/punting on 2021. Which they should…just build for the future.
The Eagles have some bright hopes at ILB themselves. Alex Singleton (7 tackles) returned from COVID and was all over. That guy is going to start for sure, alongside Eric Wilson. Singleton the run stopper and Wilson a jack of all trades. But one of the 'flash' players of this game was Eagles rookie LB Patrick Johnson (6 tackles, 1 TFL). Johnson was a nice college OLB/pass rusher type…but he played more interior in this game, and looks like a natural – a 6'2"/240 guy with 4.6+ speed and sub-7.0 three-cone…not great for EDGE but really promising working the inside. He has great instincts and nice acceleration to the ball. He'll be rising on our next Dynasty Rookie Draft rankings.