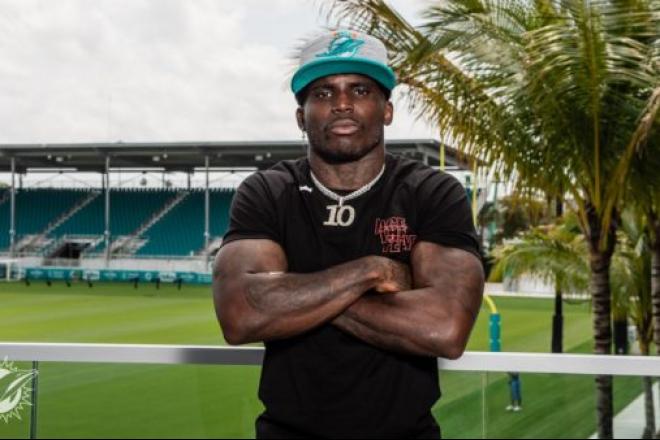 R.C. Fischer
FFM
03 June 2022
2022 Offseason Assessment Tournament: 2nd-Round (NYJ v. MIA)
Same intro everyday: Our annual series taking a look at each NFL team's offseason (free agency, draft, trades) moves and assessing their impact for the upcoming season – simply speaking, 'did all of the offseason moves, en masse, project to make the team better or worse for just the upcoming campaign (not worried about the long-term effect)'?
We'll list the key adds and losses for each team competing and then comment on them and anoint a winner that will move on to the next round, until we get down to the final two (the 'Super Bowl') and we name a winner for the top offseason (to date). Our way to review and judge what each of these teams have done halfway through the offseason.
2nd-Round Matchup…
MIAMI DOLPHINS
Key Adds:
WR Tyreek Hill (trade), OT Terron Armstead (FA), WR Cedrick Wilson (FA), OG Connor Williams (FA), RB Chase Edmonds (FA), CB Keion Crossen (FA), FB Alec Ingold (FA), QB Teddy Bridgewater
LB Channing Tindall (pick #102), OLB Cameron Goode (pick #224)
Key Losses:
WR DeVante Parker (trade), WR Mack Hollins (FA)
vs.
NEW YORK JETS
Key Adds:
OG Laken Tomlinson (FA), DB D.J. Reed (FA), TE C.J. Uzomah (FA), TE Tyler Conklin (FA), SAF Jordan Whitehead (FA), LB Jacob Martin (FA)
CB Ahmad Gardner (pick #4), WR Garrett Wilson (pick #10), DE Jermaine Johnson (pick #26), RB Breece Hall (pick #36), TE Jeremy Ruckert (pick #101), DE Micheal Clemons (pick #117)
Key Losses:
DT Foley Fatukasi (FA), SAF Marcus Maye (FA), OT Morgan Moses (FA), LB Blake Cashman (trade)
Miami pulling Tyreek Hill for draft picks is already a great offseason for Miami, but then they also added (arguably) the top free agent of 2021, Terron Armstead, as well. Massive upgrades…along with a few other decent warm bodies…and they didn't lose any impact players of note. (Devante Parker sucks).
The Jets had a sweet offseason too – top prospect in 2022 Draft (according to us), Ahmad Gardner plus a solid OG Laken Tomlinson…they also added better other warm bodies in rookies Garrett Wilson, Jermaine Johnson, and Breece Hall.
I guess I look at this from the big names here, since neither lost any real crushing hits of talent…
Tyreek Hill for 2022…or Ahmad Gardner? Not for the long-term, we're looking at 2022 impact. Let's say it's a push, even if it maybe leans Hill (for 2022)…then Armstead for Miami is way better than Tomlinson for NYJ among the OL moves. So, Miami has the best of the Jets in those two comparisons…but then the Jets can comeback with the fact that they drafted Garrett Wilson and Jermaine Johnson to add to the impact mix – are they enough to make up the drop-off from the headliner names?
I'm going to lean Miami overall here over the Jets. Since this is 2022 impact judgment, how can you best the game's top weapon (Tyreek) and one of its best OLs (Armstead) versus a bunch of rookies, good rookies?
WINNER = Miami, who moves onto the AFC Final Four.
2nd-Round results:
MIA defeats NYJ