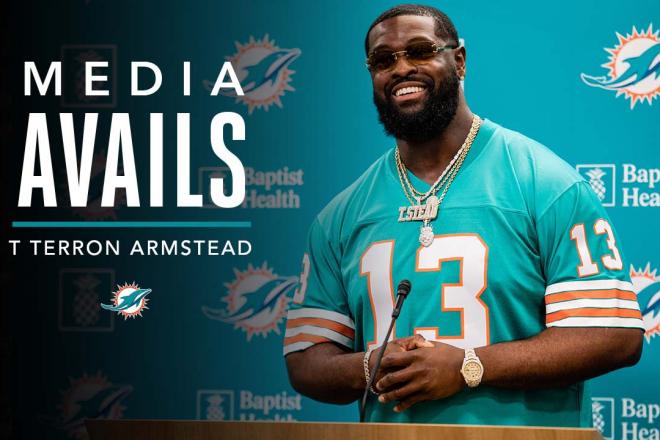 R.C. Fischer
FFM
17 May 2022
2022 Offseason Assessment Tournament: 1st-Round (NO v. ATL)
Same intro everyday: Our annual series taking a look at each NFL team's offseason (free agency, draft, trades) moves and assessing their impact for the upcoming season – simply speaking, 'did all of the offseason moves, en masse, project to make the team better or worse for just the upcoming campaign (not worried about the long-term effect)'?
We'll list the key adds and losses for each team competing and then comment on them and anoint a winner that will move on to the next round, until we get down to the final two (the 'Super Bowl') and we name a winner for the top offseason (to date). Our way to review and judge what each of these teams have done halfway through the offseason.
1st-Round Matchup…
ATLANTA FALCONS
Key Adds:
QB Marcus Mariota (FA), Casey Hayward (FA), LB Lorenzo Carter (FA), WR Drake London (pick #8), Arnold Ebiketie (pick #38), Troy Andersen (pick #58), QB Desmond Ridder (pick #74), LB DeAngelo Malone (pick #82), RB Tyler Allgeier (pick #151)
Key Losses:
QB Matt Ryan (trade), LB Foye Oluokun (FA), WR Russell Gage (FA), TE Hayden Hurst (FA), DE Dante Fowler (FA)
vs.
NEW ORLEANS SAINTS
Key Adds:
WR Chris Olave (pick #11), OL Trevor Penning (pick #19), CB Alontae Taylor (pick #49), SAF Tyrann Mathieu (FA), SAF Marcus Maye (FA), QB Andy Dalton (FA)
Key Losses:
OT Terron Armstead (FA), SAF Marcus Williams (FA)
I start out an Atlanta offseason 2022 assessment by stating: the change from Matt Ryan to Marcus Mariota…is no impact, not a negative impact. I think ATL might be even better off with Mariota…but let's just call it even/no impact.
OK, so after that…losing Oluokun-Gage-Hurst-Fowler is a big hit to 2022 operations. I know it's best for long term business, but we're focusing on 2022. Hayward-Carter aren't bad pickups…London-Ebiketie-Anderson-Malone-Allgeier make up what we statistically graded the 3rd-best draft in 2022. So, 2022 impact/useful bodies there from the draft…but still rookie bodies.
The Saints took a huge hit when they lost Terron Armstead, but Trevor Penning drafted to replace ain't too bad a pull. Marcus Williams gone hurts, but then they added Tyrann Mathieu…who is not my favorite, but it's something experienced to offset the loss of Williams. For 2022, it's a step down at OT and SAF…but they do add useful rookie bodies on Chris Olave and Alontae Taylor.
Who has had the better offseason? Both teams lost quality veterans but then they backfilled pretty decently. I like Atlanta's offseason a lot. For 2022 impacts I could see the Saints having a better +/- over ATL, but I'll go with the Falcons here…more bodies added, and the Saints losing Terron Armstead was losing the best player in 2022 free agency. I don't care how good we think Penning could be or will be right away…Armstead is top notch at a super-key position.
WINNER = Barely…the Atlanta Falcons, who go on to face the Tampa Bay Buccaneers in the next round.
1ST-ROUND RESULTS:
NYG defeats DAL
PHI defeats WSH
LAR defeats SEA
SF defeats ARI
DET defeats GB
MIN defeats CHI
TB defeats CAR
ATL defeats NO