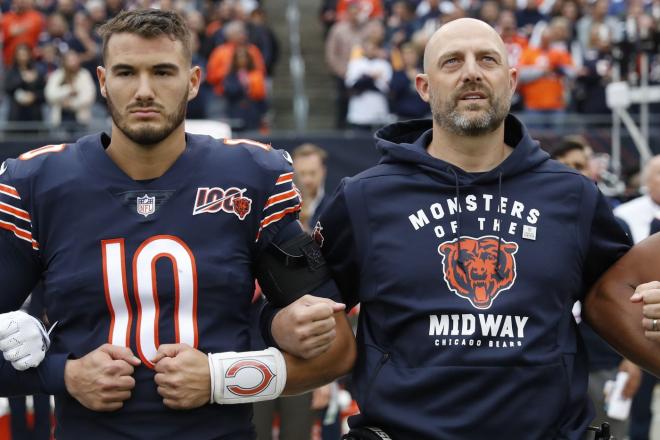 R.C. Fischer
FFM
12 March 2022
‍‍2022 Free Agent Positional Preview: Quarterbacks
I researched the available free agent lists in late-Feb./early March in order to get a feel for the marketplace and identify key players likely on the move; players that could shift a team's fortunes under-the-radar if a team landed/grabbed a bunch of them. We have the obvious names, the under-the-radar, and the trap doors to look at.
Here's my take on 2022 NFL free agency…the players I'm really watching for fantasy, handicapping, etc., on where they might land.
The Top 3 Available According To NFL Analysts:
1) Jameis Winston, NO – The media has had almost all 'misses' with their 'generational talent' QB claims, and they've given up on some of them pretty much – but they still carry a torch for Winston. If he can just find the right offense/coach/situation (for the 5th-year in a row) they'll bemoan...
The media will bum rush the team (Pittsburgh) that signs him up in their power ratings for 2022. They love this guy, still.
2) Teddy Bridgewater, DEN – The  media has never liked Teddy, except for a stretch of feeling sorry for him with his major knee injury and the nice rehab/return…but now he's back to being 'meh' for them…but there aren't many options to pick from among the FA QBs.
3) Cam Newton, CAR – Speaking of carrying torches for a QB…the media still thinks that 2020s Cam is that guy who was MVP one-time, five years ago. Since the MVP season, Cam is 30-36 as a starter with 58 TDs/45 INTs…and 12 TDs/16 INTs combined the past three seasons. This guy has been done since 2019, I'm not sure why they won't let him follow his passion in the fashion industry and stop dragging him back to the league to fail some more.
The Top 3 Talents Available/To Target If I Were an NFL GM:
1) Mitch Trubisky, BUF – If the football analyst world has now fully admitted Matt Nagy was an offensive killer of things (and forgetting THEY were the ones cheering him on as a genius), then does it stand to reason that maybe there is a reclamation project potential with Trubisky? The leagues most valuable position times 10 has a guy who was virtually a #1 overall pick level QB, a physical freak, a guy who has won and put up numbers…and he's available for a song (in the QB economy).
2) Ryan Fitzpatrick, WSH – If I were the GM of a team that was a legit title contender, I would add Fitz to be my backup…especially behind a young QB who he could help groom and be there for emergency purposes. If Fitz still had some gas in the tank – I'd rather roll out these old bones, then the old bones of Cam.  
3) Marcus Mariota, LV – There's still some backup/emergency starter life in Mariota. If I had a somewhat mobile QB starter, Mariota would be a smart guy to backup him up with for continuity – like in BUF, DEN, DAL…not Lamar Jackson like mobile, just guys able to move around well type of mobile.
The Top 3 Values/Sleepers According to FFM:
1) C.J. Beathard, JAX – Not a ton to pick from here, so taking dart throws…CJB has the arm, some decent foot speed at a good size, and he's had some moments in the NFL, some flashes.
In 2020, Beathard threw for 6 TDs/0 INTs and completed 63.5% of his passes in 6 games/2 starts for the 49ers. He was wasted by the Jags in 2021's disaster season.
2) Josh Rosen, ATL – I thought I saw a glimpse of hope with him this past preseason. Rosen, at one time, was thought to be a possible top 3-5 pick in the draft. He's gone to the worst offensively-led teams in history from that abomination season with Arizona and their HC that got fired after one year, he was so bad…quite frankly I don't recall his name, and he's not worth looking up to see who it was. Then he got traded to the offensive nightmare that is Brian Flores, as was that Miami team a nightmare early on when Rosen got there.
I'm not saying there is gold here, just some kinda better-than-nothing hope among the lower-class free agent QBs.
3) Tim Boyle, DET – A very competent, capable backup…he probably should be #1 on this list for the guy I'd trust the most with my team, in an emergency, to start the 2022 season (among these three names) …but I'm thinking more about trying to find a diamond in the rough starter/trade chip guy with these names (and FF impact potential). Boyle is just very steady…Taylor Heinicke-esque.
The Top 3 Problems According to FFM:
1) Cam Newton, CAR – I wonder what team the media (and thus the fans) will pressure into signing Cam as a backup. Why does Cam keep doing this? Hint: the money…the attention. Overlooked in this = he's not very good anymore…hasn't been for years now.
2) Tyrod Taylor, HOU – The black cat curse of QBs. Wherever Tyrod goes, doom is certain to follow…and that's usually doom for Tyrod.
Tyrod pushed in Buffalo…along comes Josh Allen.
Tyrod pushed in Cleveland…along comes Baker.
Tyrod pushed for the Chargers…along comes Justin Herbert.
Tyrod pushed to be 'the man' for Houston…along comes Davis Mills.
One part a better QB comes along, one major part…Tyrod blows or fails or gets hurt and opens the door to the new era. Wherever Tyrod ends up 2022, it probably means the team does have their future franchise QB on the roster…apparently.
Head coaches keep pushing Tyrod as a starter because 'he's a great guy, a leader' but overlooked (again)…he sucks at QB. Old school NFL head coaches love QBs they get along with/guys who are work horses…whether they have talent, is irrelevant…that's how Chase Daniel and Chad Henne and Tyrod Taylor keep finding work. Hope Tyrod enjoys going to Pittsburgh to be a backup to Jameis Winston.
3) Jameis Winston, NO – A fraud…a fraud as a QB talent, and a fraud as a locker room leader. The Saints got better once Winston got hurt. Ditto Tampa Bay when Ryan Fitzgerald would come in and play 5x better than Winston. But some team (Pittsburgh) will force Winston in as 'their future'…and it wont work, and some excuse will be given (he's coming off a serious 2021 injury – will be the 2022 excuse). There's always an excuse for Winston…
Predictions/Notes:
 -- The Mitch Trubisky rumors of him to the Giants makes too much sense. He follows new HC Brian Daboll from Buffalo to NYG and is the right guy to backup Daniel Jones…wait for Jones failure to open up one last shot for Trubisky.
There is no NFL team that will sign Trubisky to be a starter. None. The NFL media has already neutered him. His path to redemption, if there is one, is to be a backup, keep learning, get a fluke opportunity – and seize it, or forever hold his peace/a clipboard.
 -- Jameis Winston to Pittsburgh is one of my best bet predictions of 2022 free agency…which means it won't happen, but…
 -- I wouldn't be surprised to see free agent Jacoby Brissett crawl back to Indy.
 -- I suspect Cam Newton will not sign with any team…and then the media will moan and wail about it…but it's a smart move by Cam to just sit back and wait for an emergency. No one wants Cam on purpose.
 -- If Tim Boyle is re-signed by Detroit, I think that's further evidence the Lions have no plans to change off of Goff-Boyle by drafting a QB at #2 in the NFL Draft.
 -- I saw Jamie Newman on the free agent list…a reminder that the NFL minds had him as a 1st-round QB early in his draft year; before he botched his Senior Bowl week showing.