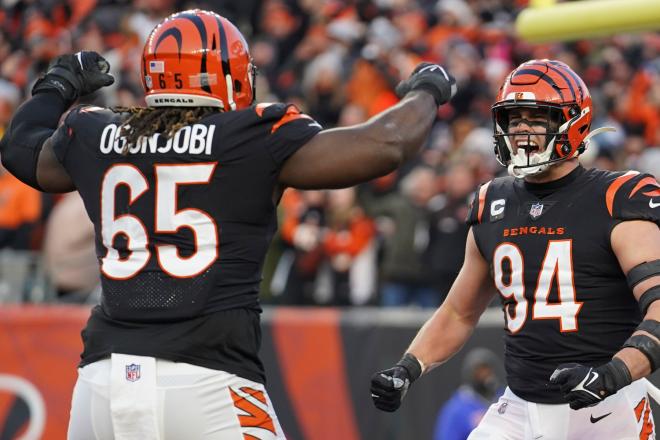 R.C. Fischer
FFM
11 March 2022
2022 Free Agent Positional Preview: Defensive Tackles
I researched the available free agent lists in late-Feb./early March in order to get a feel for the marketplace and identify key players likely on the move; players that could shift a team's fortunes under-the-radar if a team landed/grabbed a bunch of them. We have the obvious names, the under-the-radar, and the trap doors to look at.
Here's my take on 2022 NFL free agency…the players I'm really watching for fantasy, handicapping, etc., on where they might land.
The Top 3 Available According To NFL Analysts:
1) Akiem Hicks, CHI – Younger than Campbell is why he's at #1. Calais a better player, but he'll be 36+ this season. Hicks at 32+ is a spring chicken.  
2) Calais Campbell, BAL – Best DL available, still at his age…but the age thing.  
3) Folorunso Fatukasi, NYJ – One of the best run stopper DTs in the NFL and he's no 30+ (27+ this season).
The Top 3 Talents Available/To Target If I Were an NFL GM:
1) Larry Ogunjobi, CIN – Was a CFM fave in his draft year. Played well with CLE. And then played even better in his CIN debut in 2021 -- he had 7.0 sacks and 12 TFLs with 16 QB hits…those are high-level DT disruptor numbers. And he's flying right under the NFL radar, again, off his one-year deal in Cincy.
2) Bilal Nichols, CHI – I've been a Nichols fan since his draft scouting…had 5.0 sacks and 7 TFLs with 13 QB hits in 2020, dropped 25%+ in production in 2021…and is finally a free agent. He could be a steal for some team, a sweet bargain.
3) Sebastian Joseph-Day, LAR – Was on pace for a 7+ sack, 12+ QB hit season before getting hurt Week 7 and missing the rest of the season. 27 years old this upcoming season (2022) and was just starting to hit his stride. I bet the Rams lock him back down on a bargain deal.
I'd rather have these younger cheaper bodies on my list then to spend extra money for veteran defensive tackles.
The Top 3 Values/Sleepers According to FFM:
1) Taylor Stallworth, IND – 3.0 sacks in 2021 season, but 12 QB hits out of nowhere as a part-time player. Just 26 years old and still has some upside. He'll be a bargain player.
2) Jaleel Johnson, HOU – Constantly overlooked. I think he's a starter-worthy 4-3 DT that goes for a bargain basement price. Great feet…I hope he can go show them in a place that appreciates what he has.
3) Nick Williams, DET – a couple seasons ago, Williams broke out with 6.0 sacks and 9 QB hits as a part time player for the Bears. He did little with the Lions the past two seasons. He'll be a league minimum player that might still have some pop.
The Top 3 Problems According to FFM:
1) Ndamukong Suh, TB – Will be 36+ years old this season…the end has to be near. He's still productive but starting to slow – but he'll command big bucks for his services.
2) Sheldon Richardson, CLE – Will be 32+ years old this season. Has been OK of late but used to be a bit of an issue off the field. You can find better for cheaper without any trouble.
3) Calais Campbell, BAL – 36+ years old this season, but is still productive…but the numbers are dwindling fast. The slowdown is happening, For the price this will take, not sure I'd spend it – except a contender that can make him a small part of a rotation.  
Predictions/Notes:
 -- I'd think, at this point, that Calais Campbell, Sebastian Joseph-Day, and Harrison Phillips will all re-sign with their teams from 2021.
 -- Larry Ogunjobi SHOULD re-sign with the Bengals, but if he gets discovered, gets some heat then maybe he goes where he gets the most money and heads back down south where he is from originally (hometown area). He might go with Atlanta…but with Carolina his top choice, but they don't need a DT that badly.  
 -- If Suh signs with another contender with money…maybe Seattle or Cincy takes a look? Maybe the Steelers are delusional?