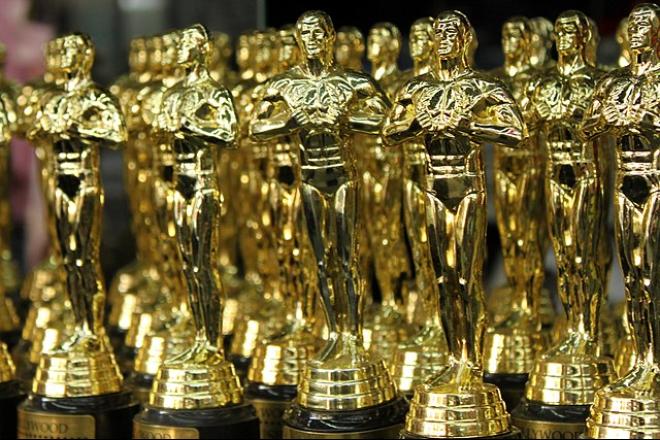 R.C. Fischer
FFM
10 February 2022
Every postseason we go through every team/division, head-to-head/tournament style, casting our vote for the team's and each division's Offensive Player of the Year, Rookie of the Year, Defensive Player of the Year, Coach of the Year…sending the divisional winners to a conference battle to get down to the final two (AFC and NFC) for the 'Super Bowl' of each award.
Our voting process and methodology and reasoning is usually quite different from the NFL's and typically at least half If not all) our winners are not the NFL's voted winners.
Come along for the division-by-division ride, and then to the conference finals, and then to the ultimate final to find out who our 2021 winners are…a new piece posted each day of early February, and the finals happen right before the NFL has their awards night.
OK, here we go…the Conference Finals to determine the 'Super Bowl' matchups to name the ultimate FFM winners for 2021 season:
Offensive Player of the Year
WR Tyreek Hill, KC
RB Derrick Henry, TEN
QB Joe Burrow, CIN
QB Josh Allen, BUF
A powerhouse group to choose from. How can we narrow this down? Can we eliminate anyone from the list right away? I mean, Tyreek Hill had the weakest season, statistically, but he's the most feared player in the game (non-QB)…2-3 guys follow him everywhere. How do you value that properly? It's pretty valuable, no? Maybe even MOST valuable, no?
Let's, at least, pick a QB…or eliminate one. Both Burrow and Allen were great. Similar passer numbers but then Allen rushed for 600+ more yards than Burrow and rushed for four more TDs than him. Allen's 2021 TD tally = 42. Burrow with 36. The Bills won one more game than Cincy (regular season, remember) and had a more difficult schedule. So, we reluctantly eliminate Burrow.
Can we pit Henry v. Hill (a Goodfellas matchup) and find a winner to battle against Allen? Both Henry and Hill are 'best in class'. The most scary/unique weapons at their position, but I'll use (reach for) the thought process of…2-3 guys chased Tyreek around most plays/games, and they stopped him plenty. Henry has 8-11 guys trained on him, and he still blows up in production. The Titans offense was best in the business thru Week 7, before Henry was lost to injury. Let's pit Henry v. Josh Allen for a final decision...
In most all cases, the QB is going to win this honor because the QB is everything. When Tennessee lost Henry, they weren't as good, but D'Onta Foreman was pretty affective and the Titans kept winning. If the Bills ever lose Josh Allen, they are nothing. So, for the season award…I honor Josh Allen (who was our ultimate winner last year, if I remember correctly).
WINNER = Josh Allen, BUF moves onto the 'Super Bowl' final.
Rookie of the Year
OT Rashawn Slater, LAC
QB Davis Mills, HOU
WR Ja'Marr Chase, CIN
QB Mac Jones, NE
Let's do a little process of elimination here, too…
A continuing theme of mine 2nd-half of 2021 season: I believe what Davis Mills did in a crappy situation is much more impressive than what Mac Jones accomplished in a protective/nurturing environment. Yes, Jones went to the playoffs…but look at the numbers between the two in the 2nd-half (and we did on earlier reports). I take Mills for this award over Jones…Mills is the better Jones, to me, right now.
Mills vs. Slater? I'd rather have a franchise tackle than a solid QB. I like my QBs elite, or hopeful elites. Slater was very solid in 2021 season. So, I'll pit him against Ja'Marr – which is very apropos, because we complained all 2021 about Cincy not taking Slater and instead taking Chase.
But in this instance, I have to award it to Chase over Slater. If there were any doubts, if it was a close call, what Ja'Marr did in the 2nd-half of the Week 17 KC game is the clincher. He/Chase won that game…not Burrow that time. Ja'Marr had a helluva an output season and had magic moments down the stretch. You gotta give it to Ja'Marr, even if I would draft Slater instead of Chase again if I had to do it all over.
WINNER = Ja'Marr Chase moves onto the 'Super Bowl' final.
Defensive Player of the Year
SAF Justin Simmons, DEN
DT Jeffrey Simmons, TEN
LB T.J. Watt, PIT
CB J.C. Jackson, NE
Not as complicated a choice here. I mean, all great defenders, obviously, but T.J. Watt is so much better, so impactful. Jeffrey Simmons would probably be my #2 here, and he had an excellent season…but T.J. Watt is crazy good, was crazy good, and the Steelers suffered when he missed time with injury.
WINNER = T.J. Watt moves onto the 'Super Bowl' final.
Coach of the Year
iHC Rich Bisaccia, LV
HC Mike Vrabel, TEN
HC Zac Taylor, CIN
HC Bill Belichick, NE
Interesting options. My gut reaction is to rule out Taylor right away, but I hesitate because I know Burrow carries that team, but they had a damn good defense too and the O-Line hung in there enough to get by. I shouldn't dismiss him so fast, but in the context of this group I will.
I respect and like Rich Bisaccia, and the fact he didn't get that job is a crime (and Mark Davis will pay for it with Josh McDaniels). However, Bisaccia only coached a half a season and did fine but got a little lucky sneaking into the playoffs. He did as well as you could hope for.
Bill Belichick was on his way to this award but then the Pats remembered they were the 2021 Mac Jones-led Patriots later in the season and faded to the end. Still, getting this roster to the playoffs with a rookie QB…excellent job by Bill.
However, the winner has to be Mike Vrabel…top record in the AFC South – dominant with Henry, and still strong, pulling upsets without Henry. Vrabel minus his best player, dealing with a ton of injuries all season…and he gets to the #1 seed over Buffalo and Kansas City. Vrabel beat KC, Buffalo, and LAR this season…in a five-week span in-season, some of them wins with Henry, some without.
WINNER = Mike Vrabel moves onto the 'Super Bowl' final.