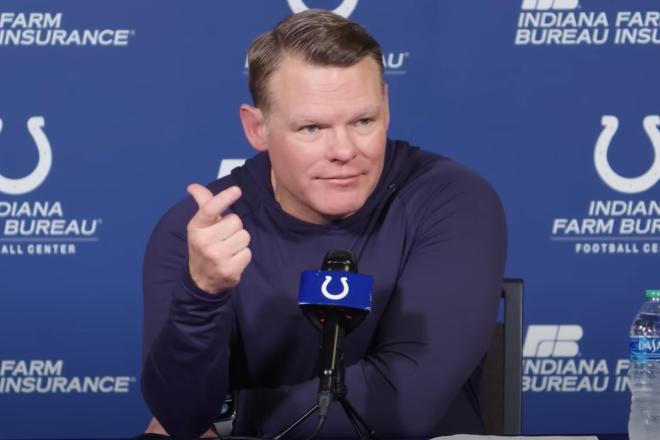 R.C. Fischer
FFM
04 June 2023
Intro: A new idea I had in order to help me go through the NFL team's rosters and examine all the personnel and coaching changes, etc., one-by-one. I'm going to look at two teams head-to-head in seven key categories (my bias on what is 'key'). The team that gets my vote in each category gets a 'win'…the first team to 4 wins moves on to the next round. Just a quick, hopefully fun, way to take the temperature of each team heading into the 2023 preseason.
The seven categories…it's actually six because one category is so important that it's worth double:
1-2) The quarterbacks comparison…the winner of this gets 2 wins, or if too close to call it could be a 1-1 split.
3) O-Line -- Judging which team has the better O-Line…the most critical aspect of a team after the QB.
4) Cornerbacks -- After O-Line, I think the most critical position is shutdown corners (or not having any).
5) Head Coach/Organization -- A battle of which coaches will get in the way less, to some degree but also an edge given to teams that will attract free agents or be a desired destination in trades…and what teams are filling the stadium for home games, etc. Everything rolled into one judgment call.
6) Offensive Weapons -- Which team has the better, scarier RB-WR-TE group.
7) Kicker -- If it comes down to #7, of course the kicker should make the determination...as the kicker often determines the winner of a 59+ minute war prior with a last second make/miss.
As we lead into each category and tap a winner -- I'm also listing the major add/loss for each team in the offseason so far, just to eyeball it as a list.
Is this a brilliant way to judge teams over another? Who knows! But it struck me as something fun to do while studying each team this preseason, after the majority of offseason moves have been made. 
TEN major adds: OT Andre Dillard, OLB A. Key, RB T. Spears, OT Skoronski, QB Levis
TEN major losses: OG Nate Davis, DE D. Walker, WR Woods, ILB D. Long, OLB Dupree, OT Lewan
----------------------------
IND major adds: QB Richardson, OT Freeland, WR Downs, CB Brents, DT Adetomiwa, RB Hull, CB Rush, WR McKenzie, PK Gay. DE Ebukam, QB Minshew
IND major losses: CB Gilmore, LB Okereke, CB Facyson, WR Campbell, PK McClaughlin
QB (2x): Ryan Tannehill circa 2023 vs. Anthony Richardson rookie 2023? Honestly, I'd rather go through a season with the weapon of mass destruction -- Richardson. But he is a rookie and will likely start out with choppy debuts but his running ability might let him progress quicker/move the offense better than the mainstream thinks. I'll split this one…Richardson such upside, Tanny such experience.
Split decision (1-1).
O-Line: The Titans have had a great O-Line for years under Mike Vrabel, but it started falling apart in 2022 due to age and injury. It's totally remade now. The Colts had a great O-Line a few years ago as well, but Frank Reich Reich'd the hell out of this team and ruined everything by the end. I think the Colts have a much better O-Line on paper for 2023. Edge Colts.
Indy takes a (2-1) lead.
CBs: Both teams are weaker here than in past years, but the Titans have an experience edge over Indy's young group. Edge Titans…but by midseason it could/will be Indy.
Back to a tie (2-2)
HC/Organization: Mike Vrabel has shown himself to be an excellent coach, but I don't see players flocking to play for him. He's a Bill Belichick junior. The new Indy coach seems OK enough and people like/respect the Colts organization. But, in the end, Vrabel has been too good a coach to not give the edge to Tennessee over a rookie coach from the Eagles who may be in over his head for Indy.
Titans back up (3-2).
Weapons: Derrick Henry and Jonathan Taylor almost cancel each other out. They'd each win easily most of these matchups, but against each other -- debatable on who is better right now. Edge to Henry, slightly. But then you look at the Colts WR/TE starters vs. the Titans and it's not even close, not even debatable -- you'd take the Colts group as a whole. Win to Indy.
We're back to a tie (3-3), the first ties ever in my new series…and the first that goes down to the wire/item #7…
Kicker: Matt Gay v. Caleb Shudak. Matt Gay has been very accurate in his career, and much more of a weapon on the deep ball kicks versus a 2nd-year kicker who barely played last season and who started for just one year for Iowa in college -- easy call for Indy savvy free agent signing Matt Gay, so in a shocker…
Colts win the series (4-3) and go on to face the Jaguars for the AFC South title.