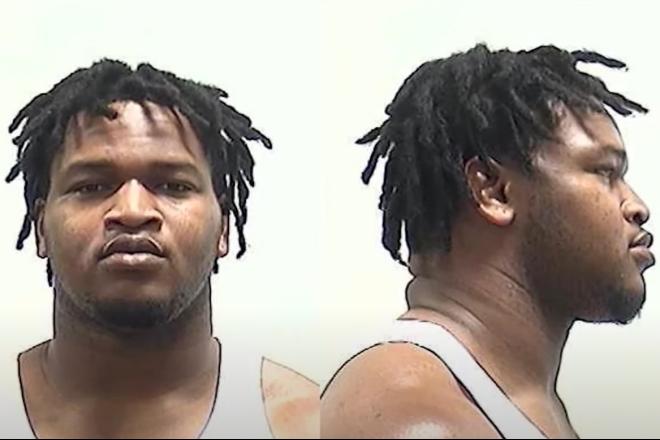 R.C. Fischer
FFM
04 May 2023
I'm going through all the NFL team's drafts one team at a time, while working on the draft's impact to the Dynasty Rookie Draft and Dynasty/Best Ball projections, etc. It will take me a few days to really focus on and deliberate how things went, in general, for each specific team…for all 32 teams.
This year, I'm going through division-by-division for an opening 'gut reaction' to things…and publishing them a division at a time. This is my 'first reaction' to each team's overall draft. I'm still going to circle back around and re-study and re-debate things all offseason, and scout more of these players deeper -- but this is my initial reaction.
*Our annual computer model grading of the NFL Draft will be out in 1-2 weeks when we have processed all the data and UDFAs, etc.
In order of best-to-worst grades, using my 'Gut' grading system for this first reaction…our computer model grading will be better/more detailed on comparing all the drafts.
WASHINGTON COMMANDERS (Gut Grade: C/C+)
Washington wins 'best draft' in the division this year, but not by enough to where they've closed the gap and are ready to takedown Philly or Dallas…but they definitely helped their cause. Ron Rivera will likely be fired after this season regardless.
Emmanuel Forbes is one of the best corners in this draft, skinny or not. SAF/DB Jartavius Martin was a nice 2nd-round play. Ricky Stromberg is a solid enough center prospect in the 3rd-round. Braeden Daniels works as an offensive tackle, but some love him as a switch to guard. Chris Rodriquez is a useful RB in the 6th-round. No real prizes in the UDFA ranks for them.
Washington got some immediate help players from this draft…more than anyone else in this division.
NEW YORK GIANTS (Gut Grade: C-/D+)
Beginning their draft with Deonte Banks is a nice start. He's not my favorite CB of this deep class, but he's good/promising. John Michael Schmitz in the 2nd-round is boring but useful. WR Jalin Hyatt in the 3rd…why? They have 700 WRs on the roster as it is. I don't know what NYG is planning with all these WRs. After that, day three, nothing that great. Old Dominion DB Tre Hawkins is a developmental hope corner…he was my favorite pick of their day three. Zero things of interest from their UDFA ranks.
All-in-all, this was a dull draft but one where they could see two guys start quickly/right away in Banks and MJS. Hyatt could contribute as well. It's not a draft taking NYG past Philly/Dallas, but it took them a small step closer.
DALLAS COWBOYS (Gut Grade: D+)
Dallas possessed at least one pick in each round, and with them needing to use the draft to close the gap that exists between them and Philly…they went out and conducted a draft where they only got one possible starter for Week 1/in 2023 -- NT Mazi Smith. And it's a starter at a very low impact position (nose tackle) at that. This draft did not help close any NFC East gap for Dallas.
They grabbed some decent talent to take a look at from this draft, but nothing obvious that will really impact/rise up 2023. 2nd-round Luke Schoonmaker will likely be the #2-3 TE this season and isn't markedly better than Jake Ferguson. 3rd-round DeMarvion Overshown will be a backup linebacker for a bit. Day three…no real impact assets acquired in any round.
The real GM (Will McClay) shines best with later round defenders, so I need to go re-look at his 6th-round pick CB Eric Scott to see what I might have missed upfront. McClay also pulled two promising guys out of the UDFA class -- WR David Durden and FB/TE/RB Hunter Luepke.
After it's all said and done, Dallas is really not radically better for 2023 after this draft. It's a forgettable draft due to forgettable players taken.
PHILADELPHIA EAGLES (Gut Grade: D-)
A lot of analysts are giving the Eagles an 'A' grade for this draft and some calling it the best draft of 2023. I don't see that at all. I see one of the contenders for the worst draft of 2023.
Jalen Carter has been begging everyone to notice what a mess he is, and several teams took him off their draft board…not Philly! They, instead, wasted a VERY valuable #9 overall pick on a probable bust. Then Philly went on the Georgia baseball card collection rampage from there -- taking all the worst Ga. prospects like limited Nolan Smith (but he's fast!) and bust CB Kelee Ringo (maybe can work at safety someday).
Their non-Georgia guys were better. SAF Sydney Brown in the 3rd is useful/gonna start in the league. Tyler Steen is good depth at OL. Trevor Reid as a UDFA OL prospect was a solid pull.
About the best thing I could say about this draft is -- at least Dallas and the 49ers, their chief NFC foes, had bad drafts too. The 49ers' draft was even worse than Philly's. This is going to be a very forgettable draft for Philly…or remembered for its silly Georgia chasing of bust Bulldogs.