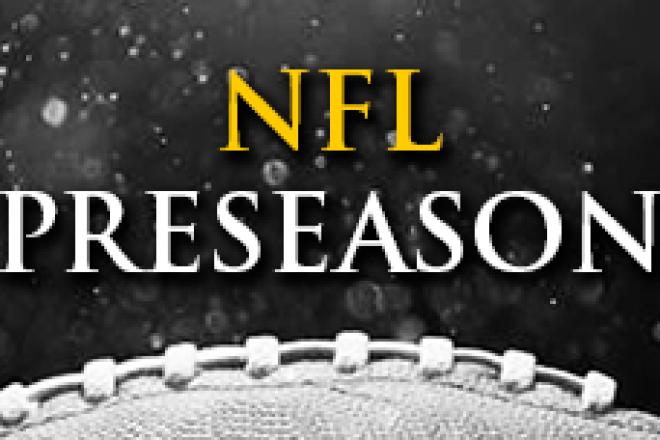 R.C. Fischer
FFM
18 August 2022
‍
2022 Dynasty/Fantasy Preseason Week 1 Game Report: Dolphins 26, Bucs 24
This game was more (scouting) entertaining than I thought it would be. I have a ton of notes on the players in this game, and there will be some serious Dynasty Rookie Draft valuation shifts on a few of them in the DRD top 350 rankings update.
As far as the game itself, the 1st-team QBs/offenses really weren't here, and the game ended up to be what all preseason games should be: A showcase for the younger players.
So, let's talk about those younger players on display…
Also, note -- this report has a key 'off road' extra note that I am expanding on for subscribers. Subscribers -- you saw the note go out yesterday.
Dynasty/Fantasy Player Notes…
 -- We got to see the debut of Rachaad White (7-32-0, 2-13-0/3) in this game…after Gio and Ke'Shawn. White was as advertised, and then some -- he simply has the best hands in the entire RB draft class. He moved well. He seemed in-control running, not skittish. A very nice debut 'look' for White…adding to an RB class of 2022 that's exploding with talent.
I have more to say on White, but I'm going to do so in the subscriber area…because there are several tentacles to what I'm going to say/theorize on.
*SUBSCRIBER EXTRA NOTES on White (go to subscriber areas to see the bonus scouting notes)…
 -- A different twist from most preseason games happened in this game…
Miami went with one (UDFA rookie) QB the whole time. Tampa Bay let Blaine Gabbert go ahead and work for a series and then went to Kyle Trask to finish. Two young QBs got an extended audition.
I thought Kyle Trask (25-33 for 258 yards, 1 TD/1 INT) looked much better than he did last preseason -- you wanna see that growth, and you did here. Now, I don't believe it is anything special -- but he did put up some righteous numbers at Florida. He's a hard one to pin down/to scout. He looks good sometimes, too slow (in everything) other times…but then he'll have numbers/production just sneak up on you.
Skylar Thompson (20-28 for 218 yards, 1 TD/0 INT) is a 7th-round draft pick rookie who I kinda liked in college, but he wasn't the total package…but capable with a little grit. He has some mobility (rushed for 11 TDs in 2019 season). I thought he held his own here. It will be a big statement for him if he makes the roster vs. cut and they try to stash him on the practice squad.
 -- Most NFL teams have max. 4-5 interesting WRs on their depth chart. The Tampa Bay Buccaneers have like 37 of them. Some of the WRs the Bucs will possibly cut could be #5s somewhere right away, with upside.
Tyler Johnson (6-73-0/7) is a legit NFL WR. I don't know that he's more than a nice #4-5 WR who can start if needed…but could have upside to be a team's solid #3 someday. He led all receivers here and is likely safe to make the team.
UDFA WR Jerreth Sterns (4-51-1/4), teammate to Bailey Zappe, he of the 150 catch, 1,950 yards, 17 TD season last year at Western Kentucky…he stole the show among all the Bucs WRs.
UDFA WR Jaelon Darden (1-23-1/1) definitely added some nice lean muscle to his former smaller frame. He is probably looking at the #6 WR spot on the roster…falling behind Sterns…but likely making the team as Miller-Perriman-Grayson may all get dumped.
UDFA rookie Deven Thompkins (2-11-0/3) shows amazing footwork but is diminutive and needs a year of body build like Jaelon Darden did. He'll likely be cut and tried to be stashed on the practice squad…but I bet some team jumps in front of that move.
I know every player, and even I was like…who is Kaylor Geiger (4-52-0/4)? He's a UDFA out of Texas Tech…5'9"/174 with a 4.56 40-time, and a 6.77 three-cone. He moves pretty well, had some moments to at least make me remember him now and to look a little more at him.
 -- Two Miami RB notes off very limited data/snaps…
Sony Michel (2-0-0) started the first series. Translation = he's not a lock to make this team.
Edmonds-Mostert were given the veteran and/or starter treatment by Miami for this game…along with Tyreek, Waddle, etc. But not Michel. Because of the (stupid) money they spent on him, Michel will likely make the team.
UDFA ZaQuandre White (1-0-0) is a warrior of a runner…a guy coaches fall in love with the effort on. I just don't know if he has any shot to make this team with the collection of riffraff #4 RBs they have already in house. Just don't write him off yet…or see where he goes once cut.
 -- Two Miami receiver notes…
Lynn Bowden (3-55-1/4) led Miami in receiving. I never really liked him, and he didn't do anything here to make me change my opinion.
WR-to-TE convert, UDFA Tanner Conner (3-25-0/3) got a few touches as a 'move' TE and looked pretty athletic/quick (because he is). He's a good receiver too. Things are looking up for him.
 -- TB UDFA ILB Olakunle Fatukasi (6 tackles, 1 TFL, 1 PD) had a nice debut as the Bucs ILB for most of this game. He's a player. Not sure he'll ascend to starter that quickly, but NFL starter is a possibility down the road.
‍