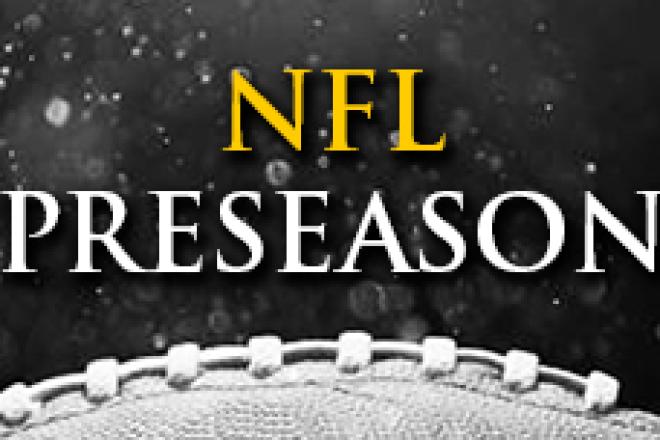 R.C. Fischer
FFM
14 August 2022
2022 Dynasty/Fantasy Preseason Week 1 Game Report: Bears 19, Chiefs 14
The Chiefs played their starters for a series, for reasons I'll never understand…the Bears played their kinda 1st-team for a couple series, but I get that because that young offense needs more time/reps in live action.
The team with more energy, after the 1st-string QBs left, won the game -- da Bears. The Chiefs were mostly flat…they seemed to be missing/lacking something/just going through the motions and the Bears looked like the better coached team and the one that wanted the meaningless game more…and they got it.
Also, the hottest story in KC football is the rise of Isaih Pacheco…right? The NFL Network pregame numbnuts talking about this game didn't mention it. The highly compensated game announcers didn't mention it…nor did they blink or try to explain when Pacheco entered the game so early.
BUT…the one game TV analyst did mention that 'the Chiefs believe that no Tyreek Hill here will HELP Patrick Mahomes, because he can spread the ball around more!'
Are you kidding me?
Why aren't people saying Davante Adams gone from Green Bay is a 'good thing' for Aaron Rodgers by the same standard? Why are all these teams paying their star WRs huge money? Shouldn't they just move them so their QBs can get better by spreading the ball around more?  I really don't get the dot connections we make up in football analysis…from paid analysts to fans. We really can make up narratives we want to be true so badly.
Dynasty/Fantasy Player Notes…
 -- I think Matt Eberflus is a good defensive mind/coach and may be a decent adult human head coach. I think the Bears have some nice talent on defense. What's going to bring them down is their offense…and more specifically Justin Fields (4-7 for 48 yards, 0 TD/0 INT) is gonna bring them down.
Fields is not getting any better…he's the same guy as he was last season. A very limited passer from the pocket and decent on the move, but it's not his game to run all over. Fields wants to be a pocket passer, but he stinks (NFL starter wise) at it. And no one in Chicago is going to be able to admit it, so they'll suffer through it and make excuses for it like Jameis Winston in Tampa and Sam Darnold in New York then Carolina. The Bears were sold a lie (Fields) by the analysts/media, and now they're stuck with it. We'll see coordinator changes, coaching changes, WR adds all built around 'fixing' Fields (like NYG with Dan Dimes) the next few years -- but you can't fix Fields. He is what he is. I don't see evidence there is a Josh Allen miracle bound to happen…but the thought of it will keep Bears fans hoping and blaming others for the next few years. Sad. The NFC North is elite around them, there's no time to be delusional.
Fields showed all his old tricks in this game -- inaccurate, not reading the field well. But even worse, I see the other problem -- Fields is not a leader of men. I saw a lot of shots of Fields just standing on the sidelines staring blankly at the game…no one around him or talking with him, or him working with the backups as they came off the field. Maybe it happened when I couldn't see it…but I think Fields has a leadership + pocket passer problem that will bring down this current Bears regime within 3 seasons, sadly.
 -- Oh, the Chiefs backfield flow was 'interesting'. Of course, I was wanting to see Isaih Pacheco's (2-6-0, 1-5-0/1) debut…but I wondered how long it would be before he got in. With Tyler Allgeier…they didn't insert him into the game until the 2nd-half/after 4-5 other RBs had their turns. Would the same happen to Pacheco? Ummm…no.
Clyde Edwards-Helaire (2-6-0), future Cincinnati Bengal, started and was as bland/unimpressive as ever. He's not terrible…he's just nothing spectacular…nothing that deserves a big push. But he is the starter, and he started.
After a few snaps, I was delighted and shocked to see Pacheco enter the game. Pacheco didn't do anything to draw heavy attention to himself…just the fact he came in second in the rotation was news enough. It confirms all the camp notes/rumors on how much Pacheco was working with the 1st-team lately.
There's nothing I can report out on here talent/performance-wise because Pacheco's time was limited and nothing wonderful happened (nor anything bad).
Jerick McKinnon (0-0-0) came in for a snap or two after that.
CEH-Pacheco-McKinnon…all the RBs on the first drive with Mahomes at QB.
The next series, Mahomes out…Henne in…Pacheco at RB, for a short series.
The next/3rd-series…Henne out…Shane Buechele in, and we see our first Ronald Jones (4-1-0) sighting. Translation = RoJo is getting cut/dumped by the Chiefs. Jones really is behind Pacheco on the depth chart and not getting time with the 1s.
 -- Hot take…on the Bears backfield…
Rookie RB Trestan Ebner (6-31-0, 1-12-1/1) is already better than Khalil Herbert (7-20-0, 0-0-0/1)…and may be all-around better than David Montgomery in short order (which is not a massive statement, since Montgomery is 'meh').
At a minimum, note that Ebner is 'in play' to be the #2 guy in that backfield because of his receiving skills…but he's also a better pure runner than Herbert. I think our memories are cloudy on Herbert…it seemed like he was a breath of fresh air when filling in for Montgomery last year, but when I rewatched some of that this summer -- it wasn't as good as I remembered.
 -- Chiefs WR notes…
Starting WR duo: JuJu Smith-Schuster (0-0-0/0) and Marquez Valdes-Scantling (1-11-0/2)…the #3 in-and-out was Mecole Hardman (1-9-0/1). I won't say the targeting here is a definitive trend/preview of things to come, but just to note this one game -- Mahomes was not looking for JuJu in their brief time out there…but MVS had a 15–20-yard slant route TD shot just missed and did have a nice 11-yard grab over the middle on the opening drive. MVS was present over the middle and all over the field in his brief time -- that was a pleasant surprise.
Skyy Moore (3-23-0/3) was seen with the backups…I'd say that it means he probably begins FF 2022 as a #4 WR who plays a lot and quickly bumps Hardman out of the lineup a few weeks in. Moore looked very solid with NFL speed/movement skills in this game.
Justin Watson (5-45-1/6) led the Chiefs WRs, stat wise, but his work was coming late with the 3rd-stringers. He may make the team but he's not seeing starting time ever, naturally.
 -- You know who looks like a real, athletic TE? Bears WR-to-TE conversion (actually it was NYG who started it, but their new mgt. geniuses cut him when they came in) Rysen John (1-1-0).
John reminds me a little of Tyree Jackson (PHI QB-to-TE conversion) in 'look' and movement…who reminded me of young WR-to-TE convert Darren Waller back in the day.
I see nothing imminent…just have him on a watch list, or 'not dead yet' list.
Side note…the more I listen to Brian Daboll press conferences and watched that Week 1 preseason effort and looked at their roster moves -- I got a BAD feeling about the Giants future. It would only get worse if they put money into Jimmy G., probably. They are likely going to disappoint this season and then need to be gutted -- Dan Dimes, Saquon, KG included.
 -- There was a very big bright spot for the Bears from this debut 2022 game…their young defensive talent.
Rookie SAF Jaquan Brisker (4 tackles, 1 TFL, 1 PD) was active and impactful during his brief time in the game. He's solid and looks to be ready to go for 2022, as a starter.
But it was lower down the draft food chain where I was impressed with some of the young Bears defenders…
Wisconsin UDFA ILB Jack Sanborn (7 tackles, 1 TFL, 1 INT) really stood out in this game…every play on defense he seemed to be in the middle of, or about to be. Really impressive debut.
5th-round rookie edge Dominique Robinson (1 tackle, 1 sack) looked like he can rush the passer at this next level…a nice value pick for the 5th-round. Pre-draft, I'd see flashes of something special with Robinson…but also too much dead time/disappearing. If he gets it together, he could be a starter for this team.
The Bears-DST in general was good, active and nice effort…because they are well coached by the (potential) D-guru Eberflus (I am about ready to give him that label). It's a shame -- Eberflus is going to build a defense better than the one he had in Indy, in short order, but his offense is going to hurt him. The Bears are gonna have to be a run heavy, clock management/slow play team that tries to win low scoring affairs.
 -- Chiefs' IDPs…
The other Wisconsin rookie ILB in this game, Sanborn-teammate Leo Chenal (7 tackles, 2 TFLs) also played well, and showed that he belongs -- but it doesn't look like he's starting from the jump.
George Karlaftis (1 tackle, 1 sack) looked a little small but solid/plausible rushing the edge. He is definitely not starting right away. My jury is still out on him, but he didn't turn me off in his brief appearance this game.
Finally, free agent safety Justin Reid (1 XP) went into the game and kicked an extra point…he looked good. I know there's the story of him hitting a 50+ yarder in practice the other week. How valuable is it to have a safety who can be your backup kicker? More safeties should try and improve their market value that way.
It makes Reid an interesting IDP option, no? What if Reid is a top 10 IDP SAF as it is, but then through wild circumstances, gets thrown into a game/s adding FF scoring as a kicker? It would be nice if he had a 10-point SAF effort in a game, but then added +7 with a field goal and some extra points? He could be the single most valuable IDP in the game if forced to kicker, no? Would it even count in your league?