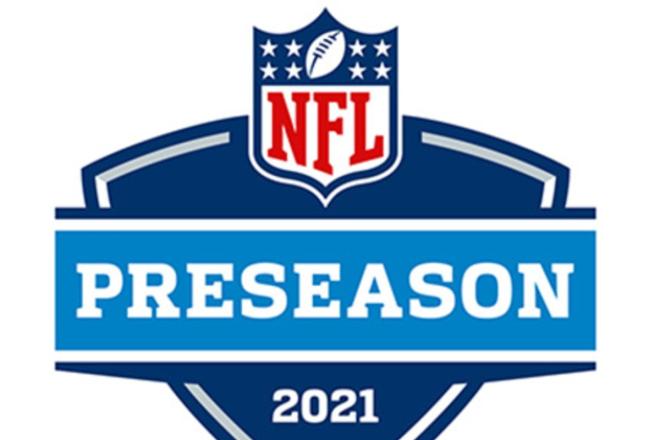 R.C. Fischer
FFM
24 August 2021
 ‍
2021 Dynasty/Fantasy Preseason Wk2 Game Analysis: Raiders 17, Rams 16
The Rams rolled out their bottom tier players, mostly, to face the Raiders bottom tier guys as well. Why they even played this game is a mystery. But it was played and there are few notes worth considering. But most of it Rams-based because LV rolled out Nathan Peterman at QB…how can anyone evaluate the passing game (or opposing defense) at all with him at QB?
There are a few meaty things to consider from this game though.
Dynasty/Fantasy Player Notes…
 -- The top takeaway for me from this game is more confirmation (maybe) of something I thought was coming from last week's games/practices: Jake Funk (7-56-0) is winning Sean McVay's heart more than Xavier Jones (7-29-0, 1-10-0/1).
I think the current Rams RB situation is…
#1 RB) Mistrusted Darrell Henderson, who McVay was already pre-worried about getting hurt, is hurt (thumb sprain). I think McVay will be combing the upcoming released RB list and ones available in trade to bring in to help.
I still say David Johnson is headed this way…and if I am right (and don't bet a lot that I am) – then DH will drop a few rounds in redraft ADP and DJ3K will rise once again, but DH will be the lead if healthy…until DJ3K starts stealing touches every week.
As David Johnson's ADP plummets, you take a cheap flyer on him and if he's stuck in Houston…you drop him for something else after Week 1-2-3.
#2 RB) Jake Funk…he just runs the ball between the tackles better than X. Jones. Plus, he looks like a very promising blocker…which is huge for NFL coaches.
#3 RB) Xavier Jones…starting to take on more of a satellite back role. Really good hands and you want him out in space.
Raymond Calais got hurt and got cut after this game, so he's not in the mix.
Jake Funk is the sudden value here, emerging…I think. But I cannot imagine McVay is going into Week 1 with Funk-Jones as his tandem if DH might miss a game or be in doubt with his thumb. Would be Henderson-Funk 60/30 split with Xavier sprinkled in here and there, my projection today.
 -- The more I watch Tutu Atwell (8-46-0/13) the less I get what everyone sees in him. His speed is good, not special. He's a wisp in the wind toothpick who gets tackled violently by everyone…because everyone is 2x bigger. He will go down as a terrible 2nd-round pick.
Tutu showed me nothing in this game…where he should have been like a video game character speeding around 3rd-stringers. He wasn't.
 -- Jacob Harris (1-2-1/3) played some and was back in the game late to score the TD to give LAR a chance to win the game with a 2-pointer. That one little 2-yard TD catch was everything Harris is about in one play, just as a red zone weapon. It's the minimum he can add to the team in 2021. He'll eventually be a star FF tight end. https://youtu.be/L8p4BwKiYUw?t=587
I am over the moon with Harris since my pre-Draft scouting calling this conversion ahead of most every analyst. But even I have to admit – I didn't think it would happen so well, so fast.
To the analysts drafting Tyler Higbee: You're nuts on so many different levels, and Harris is one you're not even considering. You think Goff and Everett are to blame for Higbee's 2020…you're delusional.
 -- Young IDPers…
Raiders rookie DB Nate Hobbs (4 tackles, 1 TFL, 2 PDs) is the apple of Jon Gruden's eye. I wish my wife spoke and thought of me the way Gruden speaks of Hobbs. He'll be a starter or nickel guy before long. He looked very good here. Gruden is not joking.
Raiders rookie Malcolm Koonce (6 tackles) is promising, but very raw right now. Not likely to impact in 2021.
Another week, another 'I don't get it' with Rams ILB rookie Ernest Jones (6 tackles).
Rookie DE Chris Garrett (4 tackles, 1.5 sacks, 2 PDs, 3 QB hits) was big time in this game. The guy had like a thousand sacks in college…in Canada. He tried to get a thousand in this game, but I think it was more him abusing a 9th-string left tackle.