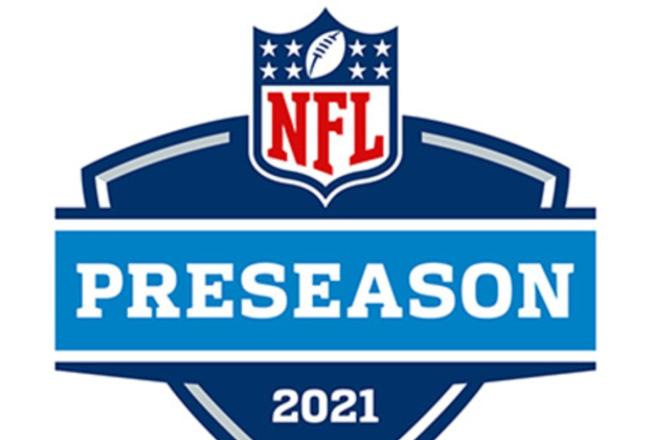 R.C. Fischer
FFM
24 August 2021
 ‍
2021 Dynasty/Fantasy Preseason Wk2 Game Analysis: Saints 23, Jags 21
This game changed a lot of FF fortunes/ADPs on several players, for the moment…and some for good (for preseason redrafts). You get a game on ESPN/MNF with Trevor Lawrence to be looked at in the right spot of Fantasy redraft preparations…for a nation starved for football – this game is going to cause a lot of changing narratives and mindsets.
Watching this game of more 1st-teamers against 1st-teamers for the 1st-half…it was another eyeful for me on the belief that the Jacksonville Jaguars are going nowhere fast in 2021. That is a really bad O-Line and if Trevor Lawrence and Travis Etienne continue to not-show their draft status worth on top of everything else going wrong with this team right now – another depressing season is coming.
The worst looking teams I've seen so far in the preseason (of those I've watched two games of so far)…as far as: (1) bad O-Line, (2) weak weapons, (3) absolutely no energy and/or depth are (in no particular order): Jacksonville, Chicago, Miami…Minnesota is trying to get on there as well but they've hidden their top guys and have OL injuries, so I'm giving them a pass.
Let's look at the players who are going to undergo a media, general redraft population hit or boost from this game…in the order of the things that will be most discussed/change the most:
*After writing this, we all found out that Travis Etienne is probably done for the season with a Lisfranc. I'll tack on some commentary on that noted in his section below.
Dynasty/Fantasy Player Notes…
 -- Marquez Callaway (5-104-2/5) will absolutely be the most affected here in valuations. Two tremendous, highlight reel catches for TDs. People who didn't watch the game will see these highlights and drool. Callaway will go from ADP #110-140 overall last week to soon going inside the top 100 over the next few days. It will take a few days for FF rankers, and thus the mock draft AI's to catch up to this so Callaway will likely climb like 10 ADP spots everyday for the next week and eventually wind up a top 60-80 overall player.
The math will be simple: No Michael Thomas…and Callaway looking like a better Michael Thomas with highlight reel catches on MNF…so, what's the next Michael Thomas in New Orleans worth?
I can't wait for all the ESPN, Yahoo, CBS, etc., reports all week on what a sleeper Callaway is for them now. Thanks for waking up.
Great catches on a highly watched MNF preseason game are going to shift Callaway's value strong and fast. In a week or two, we might be discussing his 'sell high' potential if it gets too hot. But for now…the rocket ship has been launched and it will not stop ascending. All hail Matt Kelley for being on this a year ago. Everything has broken right for Callaway now to be the Saints #1.
The potential problem with this is: Notice all the Callaway grabs were him blanketed in coverage…and he made great plays around it. What's going to happen when a guy who has not been a #1…is now a #1 with all the top corners coming after him?
Week 1 = Jaire Alexander
Week 2 = Jaycee Horn
Week 3 = Stephon Gillmore
Week 4 = James Bradberry
Week 5 = Washington's top defense/William Jackson
Week 6 = BYE
That's as brutal a first six weeks as you could have.
He's entering the 'sell high' possibility, but just let this cake bake a little longer. Wait for that ADP to rise the next few days. Don't be so obvious to sell the next day off this great event.
 -- What I didn't need to happen from this game, as a Taysom Hill (11-20 for 138 yards, 1 TD/0 INTs) owner/investor, is for Jameis Winston (9-10 for 123 yards, 2 TDs/0 INTs) to randomly pull down a slot machine handle and come up with three cherries and send alarm bells off.
I was 100% sure Taysom was going to be the starting QB Week 1 yesterday…today, now I'm not so sure.
Winston threw ill-advised passes and Callaway made amazing plays to turn them into highlight reel gold, and people are going bananas thinking Winston was the catalyst of this and has now won the starting job. You can't stop the media momentum with the guy they've wanted in (Winston) all along. NFL head coaches tend to favor the media pressure and 'what's working today'…even if pure luck.
The media is so in the tank for Winston, and so anti-Taysom that I don't think Sean Payton has the guts to go against it. Now, we have several weeks for this to dissipate from memory…so things can change. But I believe Payton was 99/1 for Taysom Week 1…now, he's backed into a corner where he's 50/50 today.
Today, I am walking away from Taysom as my super-cute #2-3 QB in 4pts per pass TD formats…as far as a must-have. I'm still pro-Taysom, but there are better/more secure #2 FF QBs for me to roster. The absolute worst thing that could have happened for Taysom just happened…and now I have to adjust.
I'll take some positions in Taysom last round/in deeper leagues and sit on because if Jameis does start…he'll fail and get pulled, and I still think Taysom will start – but this Saints team is not going to be good, and their schedule is rough to start. Taysom will be blamed if he starts first. I'm going to start bailing on this Saints team for FF. Too much turbulence.
Jalen Hurts's ADP is falling like a stone thrown into a river…I'll take him/pursue him as a 2nd QB for my 4pts per pass TD leagues if I'm worried about Taysom.
Adam Trautman getting hurt could force Winston to QB and Taysom back to TE, on top of everything else…the perfect excuse to start Winston due to the public pressure.
This game really pisses me off…ruined the Callaway low ADP steals happening, and now Taysom is in flux with Trautman hurt, leaving a void at TE potentially. I can cry about it, but it is what it is – I have to adjust to the changing market.
 -- Ross Jacobs and I thought Tony Jones (5-24-0, 1-4-0/3) looked good last week but I didn't know he was already Sean Payton's #2 RB – those words were spoken on ESPN by the broadcast team, and Jones did start this game.
Jones is now going into the top 150 overall ADP this week. He is now the Alvin Kamara handcuff.
My prediction: Latavius Murray (4-6-0) is going to get cut and be signed by the Chargers as sure as I'm sitting here typing.
I knew something didn't smell right when Devonta Freeman (7-18-0) got signed a few weeks ago. It's Murray out and Jones in with Freeman sharing some #2 duties.
 -- Only Ja'Marr Chase, among the rookies, has destroyed his ADP/standing more this preseason than Travis Etienne (1-1-0, 1-3-0/1) has. Etienne has done nothing this preseason in his limited touches, and now has hurt his foot/sprain and will likely miss the rest of the preseason.
The sprain is bad enough, but the real problem is – Etienne is not playing the first 1-2 series…he's being treated like an average joe. Urban Meyer has been telegraphing a problem with Etienne. I think ET looks pudgy and ineffective on the field and then now hurt, and Urban not giving him much respect. This is a problem I want nothing to do with.
On top of all that, I've not seen one hint of him working as a WR. Something is really wrong here. Maybe it will be better in a year, but I've never been a huge fan and now I'm emboldened in my dislike.
*Well, to add to Etienne's woes…he's likely done for the year with a Lisfranc.
This pushes James Robinson and Carlos Hyde up the Fantasy food chain, but just note – this O-Line is terrible, as is this team…it may not be all that exciting to be the Jags #1 RB, but James Robinson has done it again…lead back for this team for another year. That's worth something.
 -- Trevor Lawrence (14-23 for 113 yards, 0 TD/0 INT) has two favorite receivers…
1) Marvin Jones (4-41-0/5)…his veteran mentor, WR room leader. It's where Lawrence looks when going downfield.
But Lawrence's game isn't great downfield so it's a spotty connection…but will b e an OKJ WR2-3 one.
2) Laviska Shenault (5-36-0/7) is where Lawrence goes by default on his designed 'Bubble Boy' (Lawrence) passes. The easy throw. Only Shenault is not a great athlete/speedster, so it's a lot of throws/catches for not much action after that. Shenault is like a chunky Sterling Shepard for FF.
I thought Etienne would be the 'Bubble Boy' BFF…but it's Shenault for the short stuff.
For the longer stuff, it's Marvin…and D.J. Chark (DNP) is really not going to matter here, only mattering to split some limited deep action with Marvin, but Jones winning the target share comparison.
 -- As far as Trevor Lawrence's performance here…it was OK. An improvement from Week 1 preseason. Lawrence made a few decent throws downfield…but making those better throws later in the 1st-half, when the Saints 'B' and 'C' guys were rotating in. And Lawrence is locking on one guy to throw downfield too much…and that's not good, but not crazy for a rookie.
TL was OK, but I do not see anything like 'generational' here. And this O-Line is so bad, whatever Lawrence could develop into…he's going to get beaten and battered from lack of time to throw in 2021. He's never experienced that in his life – none of us knows how he'll react to it.
 -- Adam Trautman (0-0-0/0) got hurt early in this game and got carted off. He may miss a few weeks. His ADP will drop. Juwan Johnson (1-9-0/3) is not ready for the role…he's a gimmick, sketchy extra WR masquerading as a TE.
Nick Vannett (1-2-0/1) will end up being the starter if Trautman misses time. Taysom Hill would be in as his old role if they start Winston. The Trautman injury really might force Payton into starting Winston to use Taysom with the TEs. Uggggh
 -- Deonte Harris (1-3-0/1) had one target and looked good/ready to go with the routes he was running. He's a bit of a veteran on this team, so he didn't need as much work as they wanted to get Callaway. Harris is going to be a factor this year…if he stays healthy...and depending upon a suspension to start the season (for his offseason DUI).
 -- Final note to wrap up…
This is a BAD Jaguars team. A bad O-Line. An overrated rookie QB. There's no energy on defense. Trading Joe Schobert took some life out of the team. If they trade Gardner Minshew it takes away a safety net if Lawrence gets hurt. I thought the Jags would be able to hit 6+ wins for an 'over' bet, especially given Houston 2x on the schedule and Indy having injury issues…but this is a really bad, flat-looking Jags team right now. I'd stay away from any bets on an emergence here.
I wouldn't touch the Saints 'over' either…they feel like they are teetering to a collapse. Given the Saints falling and the Panthers led by Darnold – I'm starting to give into the notion of the Tampa Bucs running away with this division and in a good spot to get back to the NFC title game and Super Bowl. As long as Brady is upright…