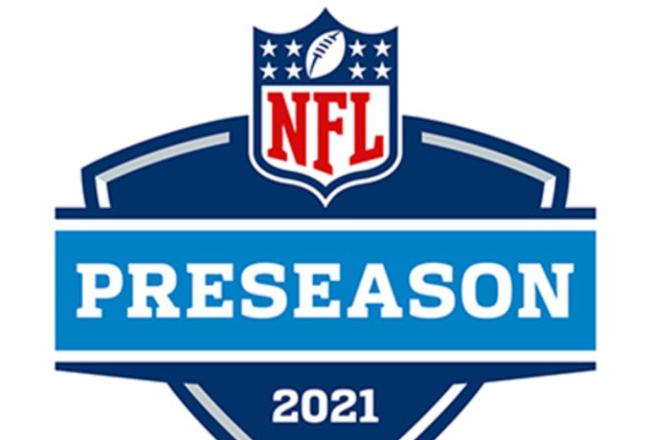 R.C. Fischer
FFM
24 August 2021
 ‍
2021 Dynasty/Fantasy Preseason Wk2 Game Analysis: 49'ers 15, Chargers 10 (By Ross Jacobs)
Time for our weekly Trey Lance (8-14 for 102 yards, 2 TD/1 INT, 1-8-0) report. 
RC and I have continued our debate and we still see this situation differently, but let me be clear, RC is absolutely not wrong about what he's seeing with Lance. His assessment of where Lance is as a pure pocket passer is spot on. However, right now we are seeing Lance running the 49'ers normal, vanilla passing game and Lance is simply not ready to do that and succeed. I have maintained all along that Lance is not ready for that style of offense and that if he is going to do well as a rookie it will come after he starts running. I have no hard evidence to support my view, but I am absolutely sure the 49'ers are going to radically change their offense when Lance becomes the starter. He is not going to be simply running the same boring offense he has so far. They will be running something much closer to the Raven's offense and once Lance establishes that he is a dangerous running threat, then the passing lanes are going to be more open and he's going to have easier reads to make. Then and only then will he be at his best. 
Now I'm still bullish on his development as a pocket passer in the coming years, but right this second that's not his game. Fear not. His legs will save the day and the 49'ers are smartly hiding that aspect of their offense until necessary. No need to let the secret weapon be known ahead of time.
This week Trey had his ups and downs as expected. He is still throwing some passes much too hard and it is causing his receivers to struggle catching the ball. Still, it's absolutely a fact that his receivers have hurt him with their drops. Not all of them have been Lance's fault. Despite the drops and despite a few very stupid throws into coverage, Lance still completed 8 of 14 passes which isn't bad. It's a better completion percentage than Jimmy managed. And you see flashes of Lance's ridiculous ceiling. On one of his TD passes he looked off the coverage to the left, whipped his head back right to find the receiver over the middle, and whistled an absolute laser right on the money for an easy TD. Jimmy couldn't make that play in his dreams.
No matter what mistakes he's making right now Lance is still a much better option for the 49'ers than Jimmy Garoppolo (3-6 for 15 yards, 0 TD/1 INT). RC thinks Jimmy looks fine and just like Lance, he does at times, but it's far too infrequent. He had multiple throws that sailed on him this game, a few of them far worse than anything Lance has thrown. It doesn't matter that he's making better decisions than Trey if he can't accurately place the ball. And on top of that he isn't able to move the offense efficiently. All he can throw anymore is checkdown passes. He turns the ball over at least as much as Lance does. So in what world does he give the 49'ers a better chance to win than Lance? He doesn't, plain and simple.
As passers they are comparable at this stage. Lance is more aggressive with the ball, makes more bad decisions, but he also makes more plays and is actually able to drive for scores. RC always talks about how coaches play scared and try to avoid players that sometimes turn the ball over with their aggressive play and rightly so. So shouldn't the 49'ers roll with the rookie? It's the right decision and that's just considering them as passers. I will keep hammering this point until I'm proven right, but Lance is a running threat and it will be part of the 49'ers offense once he's the starter. Jimmy can't do that and thus the equation tips completely in Lance's favor.
The writing is on the wall. Lance will be the starter sooner rather than later, and week 1 is absolutely still a possibility. Shanahan said at the beginning of camp that Jimmy was the starter and it would be very hard for Lance to take it from him, and yet here we are with a week of practices and a game left and Shanahan refuses to name a starter. Why? Because he knows that it's a hard decision, because Trey is much farther along than even the team expected. He's ready and they are shocked. Now he might not start week 1 due to some other factors, but it is on the table.
*RC Note* I will discuss the latest on Trey Lance, from my scouting perspective on this week's upcoming Video Q&A monologue. Looks like Thursday night 8/26 will be the next one. Time and details to be announced TUE/WED. 
--Herbert's backup
Easton Stick (10-14 for 85 yards, 1 TD/0 INT 3-15-0) isn't great, but he's not a terrible backup either. He's clearly better than Chase Daniel (14-21 for 60 yards, 0 TD/1 INT) at this point. He's a discount Taysom Hill.
--Chargers 3rd string RB
Joshua Kelley (7-9-0, 2-12-0/2) is running tough but still very much a straight ahead runner. He's not great but still probably holds down the 3rd spot ahead of rookie Larry Rountree (8-12-0, 4-15-0/4). Neither guy is a threat to Justin Jackson's backup spot.
--49'ers WR's
Brandon Aiyuk (1-3-0/3) isn't doing himself any favors. He's been dropping passes constantly this preseason and isn't separating well. I thought perhaps he could be the 1A to Deebo Samuels's (1-9-0/2) 1B but I'm thinking Deebo is still the better player right now, at least based on what I've seen so far.
Trent Sherfield (2-50-0/2) has really played well and absolutely earned a spot on this team. He'll probably be the WR4 behind Aiyuk, Samuel, and Sanu.
Richie James (2-16-0/3) is going to get himself cut if he doesn't stop dropping passes. The only thing saving him is his special teams returns. I don't see how he makes the final 53 but crazier things have happened.
--Rookies
Talanoa Hufanga (1 tackle, 1 TFL) continues to play well. He just looks like he belongs. He's blanketing everything down the field and even came up to the line and nailed the RB in the backfield with a well-timed blitz. He's going to crack the rotation before long and eventually take over the free safety spot.
Nick Niemann (8 tackles, 1 TFL) was very active in this game. He's getting in on plays, but he looks like he's playing a little timid to me. It's early though and he's already finding his way to the ball. Looks like a good future starting LB for the Chargers.
Josh Palmer (1-3-0/1) looked pretty dull to me. I didn't see him doing anything special. He's doing a weird, choppy release off the line that looks like it's a lot of action but he's not actually doing anything. I still have hope that he works his way into the WR2 spot but it isn't going to be 2021.
Tre' McKitty (1-7-0/1) also looked like just another average TE. Don't see any upside with him though.
--An old FFM favorite
I was excited to see Jordan Willis (2 tackles, 1 sack) grab a sack here. He was an old favorite of ours from a few years ago with the Bengals. Things never worked out for him with the Bengals and he's going to miss the first 6 games of 2021 due to a PED suspension, but hopefully he can get past those issues and get his career back on track. He's talented and could really help give this SF defensive line some good depth.