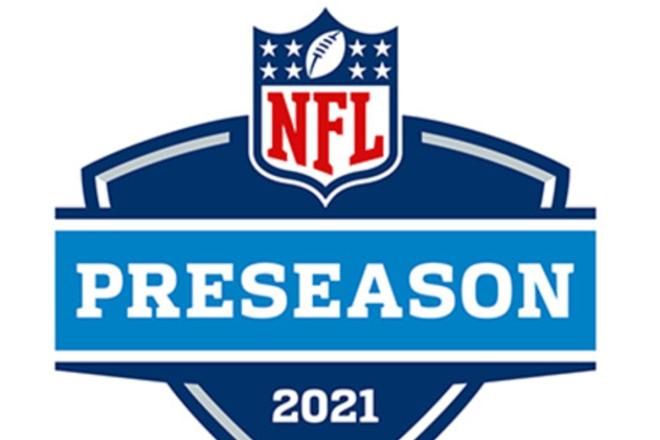 R.C. Fischer
FFM
22 August 2021
‍
2021 Dynasty/Fantasy Preseason Wk2 Game Analysis: Texans 20, Cowboys 14 (By Ross Jacobs)
‍
What a dull game. The Cowboys are clearly the superior team, but multiple turnovers by their backup QB's allowed the Texans to stay in this game and ultimately pull out the win. On a normal day I'd say the Cowboys would have won this game handily even if they just had the 2nd string QB in. That's how big a talent gap there is. I don't want anything to do with this Houston team for the time being.
--Cowboy rookies
All the announcers seemingly wanted to talk about all game was Micah Parsons (2 tackles). I have to say, I'm not seeing it yet. He's fine but I'm not seeing the superstar athleticism so far. I keep seeing him struggling to catch guys that his 40-time says he should be chasing down easily. We may want to hedge that Parsons DROY bet a little. From what I've seen I like Arizona's Zaven Collins better so far and RC thinks Jamin Davis in Washington is adjusting well too.
DT Osa Odighizuwa (1 tackle) has been a nice little find so far. He looks like he'll be a very nice role playing run stopper for the next several years.
The guy I'm most interested in from the Cowboys rookie class has to be CB Nahshon Wright (1 tackle). RC and I were both flabbergasted when Dallas selected him in the 3rd round, but he looks shockingly good so far. Once he got in the game with the backups he was shutting down his man completely. The Houston QB's were barely looking his way because there was never even a slight window to throw. Wright might end up being Dallas's best pick from this class.
Wright's fellow rookie corner Kelvin Joseph (4 tackles) looks ok so far against backups but he's been allowing more separation than Wright. Joseph has a bite to him and isn't afraid to mix it up. That is going to get him in trouble at some point.
Jabril Cox (4 tackles, 1 TFL) made a few plays here but not sure how he's going to fit in with a stacked Dallas linebacker group. He's probably best off as a hybrid safety/linebacker.
WR Simi Fehoko (2-24-0/3) is intriguing as well. I thought he was moving around really well here. He was really getting off the ball well, but by the time he was in Dallas had their 3rd and 4th string QB's playing and both guys are a disaster and could never find Fehoko. If he keeps developing he might take over for Michael Gallup (1-4-0/2) when he inevitably leaves.
--Houston's rookies
Unfortunately Nico Collins didn't play due to a muscle pull. I really wanted to see if he had a little more spring in his step. The good news is that Houston didn't want to risk him aggravating the injury which means they view him very highly. He's already got protected status. That bodes well for his future.
Davis Mills (10-16 for 115 yards, 0 TD/0 INT) played a little better this week but he's still not good. Even the Dallas backups handled him well. Like most every other rookie QB he looks comfortable running the offense. He's just not all that talented and continually stares down receivers. If he ever starts because Tyrod Taylor (2-5 for 10 yards, 0 TD/0 INT) goes down the Texans are going to get crushed. You'll definitely want whatever defense is playing them each week.
RC's boy Roy Lopez (1 tackle, 1 sack) was a menace on the defensive line again. He's not lighting up the stat sheet because he's double teamed nearly every play but boy he is tough to handle. The guy's motor just never stops.
Garret Wallow (5 tackles) looks the same as last week. A talented player but small. Doubt he ever becomes a starter unfortunately.
TE Brevin Jordan (1-7-0/2) is completely forgettable. I keep forgetting he's even on the field.
--Other notes
Garrett Gilbert (3-5 for 30 yards, 0 TD/0 INT) is easily the best backup QB for the Cowboys. Cooper Rush (10-12 for 97 yards, 2 TD/0 INT) had a nice stat line but was on the verge of disaster more than once. He did his usual blindly flinging passes thing and happened to connect on them. He's still not good. Ben DiNucci (14-19 for 120 yards, 0 TD/3 INT) played the exact same way as Rush but his passes did not connect. Well they did but for the Texans. DiNucci probably lost 3rd string duties to Rush after this performance.
I would avoid Dalton Schultz (1-9-0/1) in fantasy. You're not getting a breakout star unless something happens to Blake Jarwin (1-25-0/1). Both guys were rotating in early and they looked near indistinguishable.
CeeDee Lamb (1-13-0/2) is a hot name in fantasy this year as a breakout candidate, but he just doesn't impress me all that much. He makes a lot of great catches but he has to because he's always covered. Guess that description works for DeAndre Hopkins too, so maybe I'm the fool here. We'll see.
David Johnson (0-0-0, 0-0-0/1) is dead. He is strictly coming in as a 3rd down back right now and even that looks short-lived. I don't see how he isn't traded soon, and then his value will spike back up depending on the landing spot (hopefully the Rams). Now is the time to nab him for pennies. Do not give up anything valuable for him though. Try to get him as a trinket as part of another deal.
Mark Ingram (7-24-1) is the starter and Phillip Lindsay (4-2-0) will split with him. Rex Burkhead (1-4-0, 2-12-0/2) will replace Johnson as the 3rd down back after he's traded.
This is the second week in a row that I've thought former Vikings DT Jaleel Johnson (4 tackles) looked very good for the Texans. He gave the Dallas line fits and absolutely wrecked rookie Matt Farniok's life with a nice spin move. The Texans have a ton of interesting and talented defensive tackles though, so it's going to be hard for Johnson to get real playing time.
Texans backup DE Charles Omenihu (3 tackles, 2 sacks, 1 fumble recovery) had himself a game, but it was mostly because the Cowboys QB's held onto the ball way too long. Omenihu looks far too slow to be a real pass rushing threat.

-- by Ross Jacobs
‍
‍