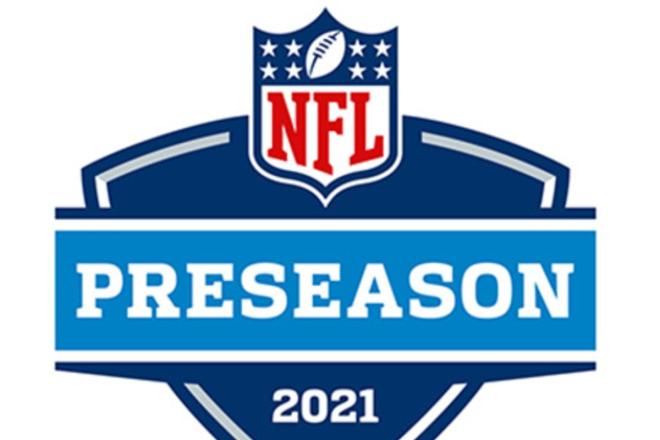 R.C. Fischer
FFM
21 August 2021
‍
2021 Dynasty/Fantasy Preseason Wk2 Game Analysis: Washington 17, Bengals 13
Washington's 1st-team offense struggled with Cincy's kinda/sorta 1st-team defense. Cincy went with their mostly 1st-team offense to start, but no Burrow and thus they mightily struggled with the Washington 1st-team defense.
In-between all that, we watched Ja'Marr Chase put on a show…a show of how many passes one WR could drop in a half.
Let's dive into it…
Dynasty/Fantasy Player Notes…
 -- Let's start with the great Ja'Marr Chase (0-0-0/3)…
Here's the mainstream narrative after this game.…"Oh, Chase is just adjusting as a rookie…he'll be fine, the preseason doesn't matter."
Three thoughts come to mind about that…
1) If Chase caught all his passes and one of them for like a 40+ yard TD…then the media would write love letters about this performance…and then the preseason WOULD matter. When things fit THEIR narrative, then the preseason matters. When it makes them look bad…then the preseason doesn't matter. Cute how that works.
You're so dumb believing the preseason matters…in this case – and they're just lying to themselves.
2) These WERE all concerning drops…the media is lying to us by covering it up. We'll discuss further in a moment.
3) Who was the one football analyst you know who staked out a negative position on Ja'Marr Chase from the get-go? I'm never embarrassed or questioning of myself when I see what I see and it's radically different than the mainstream consensus group-think sheep. When my scouting aligns with theirs – then I'm possibly in trouble.
I said in January-February 2021, from my deeper NFL Draft scouting…
Trevor Lawrence is not generational, and not the best QB in the 2021 Draft.
Najee Harris is suspect...and is more average than a star, and that Javonte Williams looked better on tape instantly…and that's all confirmed by the preseason work. No Najee Pro Day (a duck and hide) and a weak Javonte one pushed our computer analytics to favor Harris over Javonte – my eyes told me Javonte was much better. Again, I get Najee will see 1,000 touches per game for FF...I'm talking talent evaluations here.
Ja'Marr Chase was not the best WR in the 2021 NFL Draft, not even close.
We'll, we're 1.5 weeks into the preseason games and does anyone want to dispute that I'm greatest scouting the world if we used the 2021 top guys in the class to measure? Seriously. You could find some analysts that would go 1-of-3 opposite, a few rare souls 2-of-3 opposite those names…but I bet no one of national note was 3-of-3 at QB-RB-WR against the strong consensus push for those top 3 names. And I do this 'magic' every year. It wasn't a lucky guess year of scouting.
We can argue situations and coaching impacts and schedules and climates…but you should not doubt that I don't 'see' football talent things better than anyone with a national voice/presence. And note that Ross Jacobs is a scout I trust. You see him doing more work for FFM – he also, independent of my scouting, saw the same things/had the same questions when he started his NFL Draft scouting for 2021. He's a voice/set of eyes you can trust to be independent and see 'it' more than the mainstream.
Back to Chase…a 'drop' in a game is no big deal. Two in a row in short order could be a bit fluky, but three in a short span – you have to start to worry already. People already in the bag with Chase will try and pretend it doesn't matter, because for them they've been TOLD he's a star so who are they to question it. I suspected Chase had a ton of holes in his game – so I see the drops and I'm not surprised.
And the drops ranged from easy catches he could've made with no pressure to drops in the face of going over the middle. I was very worried Chase never worked over the middle much in college…he preferred the safety of the outside, just outrunning people. Justin Jefferson was an interior warrior at LSU. Chase was a cute run-fast-straight option at LSU by comparison. I see no route running skills or real instincts to work as a true top NFL WR. Chase is not terrible. He has some upside, but he's not close to being the top WR from this draft.  
The choice to draft Chase over Penei Sewell will go down as one of the most epic blunders in this era of football. And note – all the analysts were wrong about Chase (that he was worth a top 5…or even 1st-round pick), and the NFL teams and their scouts were also wildly wrong, and an NFL team's management was stupid enough to pick him over Sewell – so why do you trust what these highly paid/lauded voices are saying about who looks good in camp day-to-day, etc.?
You're being lied to. Not maliciously. It's just they are so shitty at their jobs they don't realize that they are lying – they actually think they're special for having jobs in football, where they can put in little work and just echo the groupthink and get away with it like it's their studied opinion. Ditto the political media. Ditto most every upper management hack in Corporate America. National football analysts are the opposite of 'special' at their jobs…and ex-players and coaches are even worse. Yet, we worship their opinions.
Not me.
Not in a long time.
I took the Red Pill…and I can't unsee it now.
This what Fantasy Football Metrics is all about…the choice is yours: https://youtu.be/zE7PKRjrid4
For those that want the blue pill news from this game = Ja'Marr Chase is fine. Don't worry about the drops. He's the best Bengals WR to own for Fantasy.
For those that want the red pill = You should take these drops seriously…a sign of the prophecy I spoke of months ago. Not that he can't work his way out of it and get more comfortable ahead…it's not the drops alone, it's the bad routes, sloppy cuts, arrogant attitude, fear of the over the middle play that is as (was always) worrisome…the drops are just a byproduct of the bigger issues.
Chase actually had 4 drops in this game…
Three dropped passes.
One other drop is his ADP starting to drop past Higgins-Boyd, where he had surpassed them a few weeks ago because blue pill people ruled early August mock drafting and ranking with their misleading message received from their overlords at ESPN and from the NFL Network type…the mainstream Cabal with their Matrix world leading the sheep to slaughter. The people have been seeing the reason to worry about Chase for a week+ now, and this game made them wake up even more so the ADP is falling…while the FF analysts all think they're/we're stupid and knee-jerk (as they proclaim Najee Harris's preseason as some kind of manna from heaven event).
 -- Onto more pleasant things. Something I was wrong about in 2020, initially…
Antonio Gibson (7-28-0, 2-19-0/2) is 'so' the backfield for Washington. He's getting touches every preseason game but more importantly a lot of dump/flare passes as well – J.D. McKissic is a ghost in the preseason by comparison.
All-in on Gibson as a top 5-6-7 RB1, who trades as a #10-16 type RB.
You're worried about his toe? Why is Washington running him hard in the preseason if they're worried about his toe? Joe Mixon (2-4-0, 1-8-0/1) plays a couple snaps and is put back into bubble wrap for the other 97% of their preseason games. Gibson is grinding already.
 -- The Washington 1st-team offense has been playing in both preseason contests, and it's been a mixed bag of results. In this game, they moved the ball against Cincy initially but then something would happen to stall the drive when they'd cross the 50-yard line into enemy territory…either a fumble or drop or misfire or coming up short on a short yardage conversion. Washington's O-Line is not great. Not horrible, but not great…and thus they are getting Gibson out in the passing game more.
What is clicking for the Football Team…Fitz-to-Logan Thomas (1-28-0/2). Two of Fitzpatrick's first three throws here were to Thomas.
 -- Washington rookie WR Dyami Brown (2-33-0/4) has been working 1st-team with Curtis Samuel (still not 100% ready to go on-field, and no need to). I'm not a Dyami fan, I think he has similar/worse issues like Ja'Marr Chase – but even he looks better/more comfortable than Chase in the preseason.
 -- Washington rookie RB Jaret Patterson (16-71-1, 3-25-0/3) is grinding his way to a #3 RB role potentially. He just works his arse off and just looks better than tugboat Peyton Barber (3-2-0).
 -- Quick hits on Cincy rookies/young players…
Thaddeus Moss (2-6-0/3) is too slow to ever really impact the NFL or FF.
Rookie PK Evan McPherson (2/2 FGs) is now 4/4 on his preseason FGs and hit a 50-yarder in this one.
Rookie RB Chris Evans (9-35-0) has been impressing me this preseason. I was not that excited by his Michigan work, but he has looked more like his Pro Day numbers might have suggested this preseason. He's going to make the team as the #3 back and is a possible Mixon handcuff (probably would split with Perine).
Pooka Williams (1-8-0) is too slow to matter in the NFL. He thinks he is fast, but he isn't.
 -- We'll wrap this up with a Washington-DST discussion…
The Washington defense looked wonderful here…this is a good unit that has depth in all the right places. If there is a 'shut down' defense in 2021…it's the Football Team.
Four things are emerging here to get me even more excited…
1) Landon Collins (1 tackle) looks reborn into a physique I've not seen him with before. That's a big key to solidifying the DB group.
2) Jamin Davis (1 tackle) looks very comfortable and effective as an ILB already. He will start Week 1. He's already the play caller for the defense. I was suspicious of this conversion so fast…but he's going to start. He looks fine.
3) Benjamin St-Juste (1 tackles, 1 PD) put on a show shutting down various receivers here...including Tee Higgins and Ja'Marr Chase. He's not even a starter – when BSJ is a backup CB…you have some serious depth. I've been a fan of his for three years since scouting him for a project in 2019 when he was a college nobody. Was lucky enough to trip over him scouting an opposing WR.
4) Troy Apke (3 tackles) has been moved to CB, and he looks nice there. More killer depth for Washington secondary.