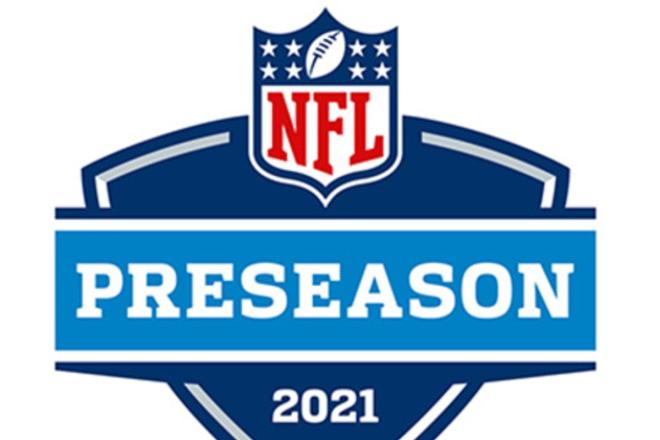 R.C. Fischer
FFM
13 August 2021
‍
2021 Dynasty/Fantasy Preseason Wk1 Game Analysis: Patriots 22, Washington 13
The debut of Mac Jones…the only real reason to wanna watch this game. My critique of the Jones debut will be the last item on my commentary/notes. We'll clear all the other game notes and then dig into Jones's debut.
The best part of this game was the Patriots up 15-13 with a little over a minute left, and NE got the ball back from a kickoff and they decided to just take a knee to end the game/victory peacefully. BUT…not so fast…
Ron Rivera called a timeout to try and mimic a real game situation, to keep striving for the win…which makes sense on a lot of levels. Why quit the final minute of the game…why let the players playing this late in the game not be given a chance to win? But I also get -- it's the preseason, let's keep everyone healthy and move on. Who cares who wins this game?
When Rivera called the timeout, the camera just so happened to be fixed on Belichick who shook his head in disbelief (he was ready for this to end), and then him rubbing his face and muttering curses to the person closest to him. So the Pats had to run a play, then another timeout. Then 3rd & long, and a basic run play called…that went for a 91-yard TD and then game over. Belichick had to be smiling inside…not at the win/big play, just to torture Rivera for torturing him by not letting the game just end before.
OK, onto the game notes…again, the Mac Jones review at the end.
Dynasty/Fantasy Player Notes…
 -- It was not only the Mac Jones debut, but the Ryan Fitzpatrick (5-8 for 58 yards, 0 TDs/0 INTs) debut as Washington's new lead guy.
It's funny when the commentators talk about the QB competition of Fitz v. Taylor Heinicke (9-15 for 86 yards, 0 TDs/0 INTs). I have strong feelings on/about, but I don't fully know/trust who will really be the Saints or Bears or 49ers or Patriots QB opening day. I but I guarandamntee you Ryan Fitzpatrick is starting for Washington Week 1 (barring injury). There's no QB competition there.
Fitzpatrick looked fine, not great. I hoped he would look a bit sharper, but he was fine. Safe. Alex Smith-like almost, game managing. I expected a little more sizzle, but he may not be going full throttle yet.
 -- The two things that looked good dealing with Fitz in the passing game…
Logan Thomas (1-24-0/1) made an all-pro move/catch on a defender for a big play, and I liked that Fitz just trusted Thomas was the throw. That's what Fitzpatrick does – finds the obvious mismatch and goes at it with aggression. Thomas is that Darren Waller-esque mismatch.
It was also nice to see very simple, sweet flare passes out of the backfield to Antonio Gibson (5-15-0, 2-14-0/3). Gibson is going to push 3+ catches a game this season, I believe…while J.D. McKissic (1-2-0, 1-3-0/1) plays whatever role and gets decent targets in certain passing situations. Gibson is the work horse in all phases, McKissic is a situational luxury.
 -- Washington WR report…
There's something between Fitzpatrick and Adam Humphries (1-6-0/2)…in that Brady-to-Welker, Allen-to-Beasley, Fitzpatrick-to-Humphries back in their Tampa Bay days way. That pitch and catch BFF WR. I don't think it will be FF-worthy, but it's not nothing and could become PPR -worthy at some point.
Dyami Brown looks like the #4 WR for Washington…#4 in importance/desire to get him the ball right now. McLaurin-Samuel-Humphries…then Brown seemed to be important here (Samuel DNP). I didn't see anything wonderful from Dyami, but he didn't gaffe anything either.
Kelvin Harmon (1-7-0/1) was running with the last group…like the to-be-cut group it looked like to me.
 -- Washington's other young players of note…
Jaret Patterson (10-40-0, 4-30-0/4) has all the reasons against him being an NFL back…not fast enough, not agile, not a big/tall target, not a special team's helper. But the guy just grinds as a runner. He 'wills' his way to success. I think he could will his way past tugboat Peyton Barber (6-20-1)…man, Barber looks like a guy running molasses with two broken legs and a piano strapped to his back.
Rookie TE Sammis Reyes (2-25-0/3) showed a little of the athleticism you would hope for, when running his routes, but he keeps double catching passes and looks shaky in general…but he did end up hauling in two catches. It's Logan Thomas then rookie John Bates (1-19-01), who is a Pat Freiermuth-a-like, then probably Temarrick Hemmingway/Ricky Seals-Jones…then Reyes, who might be practice squad bound.
 -- The Patriots seemed to tip their hand on their backfield for 2021 here…
Damien Harris (4-17-0) started, got the first touches, and was taken out of the game for safe keeping…he got a respected status treatment.
James White (2-22-0/3) did James White-things and will be in the same role he always is. And he got respected treatment.
Then, we saw J.J. Taylor (2-10-0, 5-31-0/5) come in and grind – he's a little spark plug that I think Belichick adores. The future James White, perhaps.
THEN, we saw Sony Michel (6-26-0) after that…I'm thinking this guy has to be being traded. Has to be. I keep hearing Michel to Miami, but I think Belichick is just waiting for an RB injury to pop up and they can take advantage in a trade. Michel looks dead in New England.
Lastly, we saw rookie Rhamondre Stevenson (10-127-2)…who is a big reason why Michel could/will be gone too (Stevenson and J.J. Taylor are going to get Michel gone). Stevenson came in and ran the ball like a ton of bricks, pretty fast bricks. Stevenson runs heavier, more passionately, and quicker (to me) than Najee Harris. It was Stevenson who popped the late 91-yard TD game capper, but before that he was bullying the 4th-string Washington defense. The 91-yard TD should have never happened, if not for the late timeouts instead of the clock running out…but it happened, and it will boost Stevenson in Dynasty Rookie Draft ADP.
 -- Only two Pats WR notes…
1) N'Keal Harry (1-4-0/1) seems to have died. I don't think he got in the game until the 2nd-half, but maybe he was in earlier…I just missed it, because he's miss-able. He's a ghost. A non-factor. Troy Apke wouldn't let him breathe in coverage, among other guys who handled Harry.
I think it's time to put a fork in Harry's career. He will definitely be gone from the team before Week 1, I think. You'd think the Saints would make a move, but I don't think Belichick would do that to his friend, Sean Payton.
What happened? I have no idea. He's had issues with concussions and fear of concussions from his past, and he may just have 'psyched out' of being able to compete aggressively at the NFL level. He got another concussion early in his Patriots career, and hasn't been the same since…which may be coincidence, but…
2) If you didn't know otherwise, you'd swear the Patriots go-to top WR is 2nd-year UDFA WR Kristian Wilkerson. He was Mac Jones's guy all night…as N'Keal was a ghost to Mac. More on Wilkerson in my Subscriber Extra Notes publishing within 24 hours of the release of these big game notes.
 -- OK, how did Mac Jones (13-19 for 87 yards, 0 TDs/0 INT) do?
Hard to say.
I know the media is all-in after this one appearance…because they love and promote rookie QBs, and QB turmoil over all things. The media is like Fox News or CNN…one political side railing to the heavens about the other side doing whatever…the football media craves QB controversy and QB competitions…QB anything.
The fans are all-in. In this home game, when Mac Jones would complete a pass…the crowd roared like the old Roman Colosseum fights to the death.
The Patriots home announcer team…do I need to even mention how they reacted? I think the one guy on the announce team had a literal orgasm every time Jones released the ball. It was unnerving to listen to, but hilarious at the same time.
So, what's the truth?
The truth is…Mac Jones came into the game after Cam Newton and didn't do anything to hurt himself. But it was his 'safe' play that got me a bit nervous…or just declaring this session an 'incomplete', wanting to see more.
Jones didn't hurt himself with his play…he didn't make any gaffes, but he showed more 'controlled game manager' than anything else. There were no 'grip and rip it' moments under duress as he went. He came out first-read firing but there was never him in the pocket looking over multiple things and picking it apart – and that's OK from a rookie debut.
There were a lot of safe dump passes or one-read/no-read and fire throws. I didn't see anything that made me go 'wow'…nor did I see anything that made me go 'oh, boy…this is bad'. It was a very safe first appearance. No real clues revealed besides that he's not incompetent. Taylor Heinicke gave you the same kinda play on the other side, but he's not a high pick rookie/next-Brady prayer for New England. So, the media and fans were ready for the post-Brady Messiah to arrive…and they want it so bad, that they saw the Messiah. But it's not possible they could've from just this effort. Just wishful thinking at this point.
The good news is…Mac didn't flop. That's good enough for a rookie debut. Until he opens it up under duress, no one knows for sure. It's a good first step, but we have more steps to go.
I also believe it's still possible Mac Jones is going to start Week 1. Because once Belichick benches Cam, in-season, it's over anyway…might as well dump Cam now if you think it's going to happen Week 3-4-5 range. If Mac can just game manage and grow as he goes…then Bill might as well rip that band-aid and go with Jones and send Cam packing. I'd say the odds Jones starts Week 1 is 20-25%.