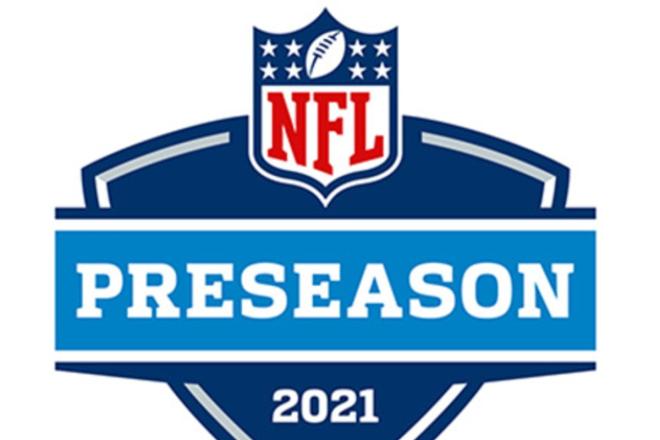 R.C. Fischer
FFM
14 August 2021
‍
2021 Dynasty/Fantasy Preseason Wk1 Game Analysis: Titans 23, Falcons 3
Here was my watching experience of this game… I turned it on for kickoff live, watched the Falcons come out on offense and saw Matt Ryan and Kyle Pitts standing on the sidelines in street clothes, and then clicked it off to just watch it later for my tape studies.
The game didn't get any more exciting on tape. Neither team had real starters among the weapons starting. Logan Woodside v. A.J. McCarron is quite the hot ticket seller…
I would've thought the Falcons won the game from watching/studying plays while not looking at the score. The Falcons have a bit of a (good) vibe to me…I'm starting to get a feeling on them -- that they are more a .500 team, possible playoff unit than they are 'joke' and contender for a high draft pick. The Saints falling down around them in division is helping my Spidey senses tingle a bit on Atlanta. I need to see more, but the Falcons have some energy and depth…and Dean Pees as D-C is a huge help.
Dynasty/Fantasy Player Notes…
 -- I want to begin with the Falcons RB report…
Caleb Huntley (6-18-0, 1-14-0/1) started, and I just rolled my eyes at this 4.77 40-time running grinder rookie out of Ball State as the game's starter…ready to be put to sleep by the ATL RB group. I liked Huntley's college tape OK, but then his weak Pro Day torpedoed any thoughts thereafter. I watched his first carry here, and it was nothing…and it reconfirmed my thinking going in. But then Huntley started to percolate, and he really ran the ball well. I was surprised by how quick and tough he worked. He's not a threat to start in 2021 but is a possible NFL useful RB down the line. Maybe even a #4 RB that makes this roster with his preseason play.
Huntley will definitely be above fellow rookie RB Javian Hawkins (5-2-0). In this debut game, it was no contest between them who looked like they were something for the NFL and who wasn't. It's still early, but Hawkins is beneath Huntley for ATL for sure. Hawkins is a Phillip Lindsay hopeful (per Ross Jacobs)
D'onta Foreman (3-10-0) came in later for a few carries…that guy looks so good but he must be something strange off the field because he bounces around the league with no real home in the NFL, despite the size and movement of a legit NFL starter. Davis-Ollison-Patterson got the 'star' treatment/rest here then Huntley-Hawkins ran…then Foreman. D'onta is not making this team.
 -- For the Titans' backfield, Darrynton Evans (4-26-0, 1-2-0/1) looked very OK/average as usual. He's fine. He also got dinged up a little bit.
Mekhi Sargent (16-58-0, 1-6-0/1) came in relief of Evans, and looked just as good/better…but probably won't make the team/will go to the practice squad. Sargent runs/looks pretty similar to Evans, but without the draft status to protect him.
 -- Two QBs in this game were interesting to me…
Logan Woodside (10-15 for 84 yards, 0 TDs/1 INT) looked very good…very OK for an NFL backup talent. He ran the offense well. Has a little juice in his feet. He steps into throws nicely. He doesn't see/read the field on a starter level but is solid for a backup.
The NFL's backup QBs are so much better than the ones of the past…just like the NFL starters of today are 10x better than those of the past 10-20+ years.
Felipe Franks (2-9 for 16 yards, 0 TD/0 INT, 4-76-0) came in relief of painfully weak A.J. McCarron, and was running around the field like a giant-sized Steve Young or a skinny Josh Allen. He would drop back, get pressured quickly, have a lane and take off for huge chunks (including a 52-yarder). As a passer, Franks's stat line looks bad, but he had a couple decent throws dropped on him. Franks LOOKS the part – 6'6" and can run quite well with perfect passer mechanics, but he's another guy that struggles to read/see the field at a starter level and is late on throws and throws into danger too much. However, Franks has a ton of tools to try and work with. He'll be the Falcons developmental project behind Matt Ryan for a few years…whether the light comes on for Franks, I doubt it…but he should get the opportunity to develop it/find it.
 -- It was good to see Berry College standout WR Mason Kinsey (4-51-0/4) as the top receiver in this game. Kinsey is a Hunter Renfrow wannabe and might be a nice fit as a #4 WR in that Renfrow kinda role…but he's more like going to the practice squad than not.
 -- All my IDP notes are from the Atlanta side, which is a good sign for that DST (a better than we think IDP, potentially)…
Rookie UDFA LB Dorian Etheridge (13 tackles, 3 TFLs)…I didn't know he existed. He graded 1+ out of 10 in our analytics pre-Draft…slow (4.9+ 40-time), non-agile (7.3+ three-cone). Solid not spectacular numbers in college. I never even had him on a board to look at pre-Draft – but here he was leading the defense at ILB.
Etheridge looked good, but too soon to tell as much of his action came from logging the entire game and working against a bad Tennessee O-Line as the game went on. But from what I saw…he deserves better than our initial 1-2 grade. Maybe 4-5 with a 'keep an eye on' label.
Richie Grant (4 tackles) played in this game and didn't really stand out one way or the other. The fact that he played means he's not seen as a Week 1 starter by ATL at this point. Their depth chart isn't lying (he's showing 3rd-team).
DB Jaylinn Hawkins (3 tackles, 1 sack) has been one of the talks of camp, and he's worked his way up to 2nd-team SAF on the depth chart. He played a solid game here. He may end up cracking the starting lineup before Grant at this point.
CB Avery Williams (1 tackle, 1 PD) is more known for his return game prowess, but he played a solid game in coverage this game…but against weaker QB play (Matt Barkley) and weaker WRs. He's a gamer. He'll make the roster, I bet.