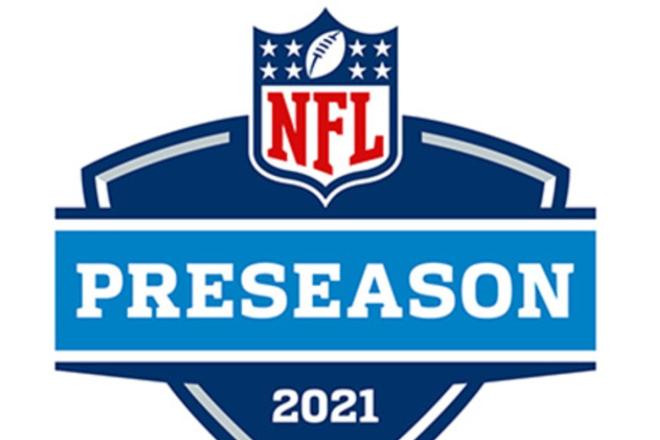 R.C. Fischer
FFM
21 August 2021
‍
2021 Dynasty/Fantasy Preseason Wk1 Game Analysis: Jets 12, Giants 7
Every year, it's the same thing…the pregame video package: "It's the battle for New York bragging rights!"
Really? Who exactly is 'bragging' about this win?
I don't know what they're battling for here…the Buffalo Bills would bitch-slap these two teams if there were a real 'Battle for New York'.
I didn't come to watch the battle royale for New York, I came to see how Zach Wilson looked. So, we'll start there…
Dynasty/Fantasy Player Notes…
 -- Zach Wilson (6-9 for 63 yards, 0 TDs/0 INTs) is fine. He's good. Best passer of the 2021 class today, as expected…nothing he did here hurt that standing. Unlike the other top guys struggling to throw into tight windows in their debuts, Wilson threw his typical lasers on the money near every throw and never flirted with a 'why he did he throw that?' pass.
Wilson looked exactly as I expected…as did Lance-Fields-Lawrence-Mac J. I'm we'll pleased with my 2021 QB scouting so far. Trey Lance has the tools to be better than all of them, but Wilson is the most 'ready now' of the group. He's not the greatest QB prospect I've ever seen, but he's really very good. He'll be fine…except the New York media will be tearing him down within a year, and the fans will hate him eventually because he has a punch-able face (one of the key elements to my pre-Draft scouting).
The media is going to come after him eventually…it's 'when' not 'if'. And the dolt fans will follow the media lead and hate him too. All that aside – Wilson is a good NFL QB prospect, the best passer of the class today and it's not even debatable. In a year or two, maybe it's Lance as the best…but it won't be Fields or Lawrence.
I feel sorry for all the people sold the 'generational' bill of goods on Lawrence. He's OK, but down the road you'll find the Jags got somewhere between the 3rd and 5th best QB from this draft class. Carson Wentz 2.0.
Wilson looked fine/solid/as expected.
 -- Wilson was throwing to Corey Davis (2-18-0/4) by preference, it seemed from this game…but Elijah Moore didn't play, so we really don't know who his BFF WR is.
…and Corey Davis is a very underwhelming '#1" WR. Reliable-ish but slow.
 -- The Jets best WR in this game, by a mile, was Denzel Mims (3-51-0/4). I'm not sure what happened between him and the coaching staff to get him tumbling down the depth chart, but I pray they trade him to go prosper elsewhere.
I thought maybe Mims was out of shape or too thin (he did deal with food poisoning in the offseason, lost 20 pounds)…or maybe secretly hurt and slowed up…or, I'm not sure what I expected to see. But what I saw on tape in this game was a bulked-up Justin Jefferson-like worker. I've never seen Mims look better, move better, be tougher than this game – where he was banished to the 2nd-half of play with the scrubs.
I'm very encouraged about what I saw. I'm holding in Dynasty where I can. But, all that said, it looks like he got crossways with the new regime…I pray a GM makes a move here and strips the Jets of their best WR.
Come on Saints/Sean Payton, make your move here.
 -- The Jets RB report…
Tevin Coleman (DNP) was held out – so, you know he's the starter/#1 RB…whatever that means for this new regime. We really don't know.
Ty Johnson (9-33-0, 2-9-0/2) 'started' and is thus #2 back for NYJ right now, which makes sense – he's solid/good.
Michael Carter (7-22-0, 1-9-0/1 came in quickly to rotate with Ty…because Carter is locked in as the satellite back, the James White of the Jets.
LaMichal Perine (12-30-0) came in as the 3rd RB of the game and was his typical slug-like self. A wasted draft pick. Perine shouldn't even be in the NFL, he should be in the CFL or XFL. How this guy is in the league, taken seriously is beyond me.
Josh Adams (2-14-0) played with the scrubs, came in and ripped off a sweet 11-yard run…but no one cares. He's doomed. No matter that he produces every time they give him a chance…he's just ignored. It's remarkable. Do I even need to tell you which Jets RB led the team in yards per carry last year?
Adams…5.4 ypc…running as a #5 RB for the Jets today.
 -- The Giants RB report…
Devontae Booker (3-12-0) got the start, so we assume he'll be the Week 1 starter if/with Saquon out. However, Corey Clement (5-32-0) has been making a push, and looked better here than Booker – faster, more urgent. Could be a split role between them with Saquon out. But likely Booker is the lead if Saquon is out.
Alfred Morris got cut after the game, so that tells me that there's more hope in Saquon playing Week 1-2…and that Corey Clement has achieved some faith from management here.
 -- I've been keeping Giants TE Rysen John (3-14-0/4) in our Dynasty rankings for a year now…scouting that he could be another neat WR-to-TE conversion for the future, and a good one at that. It's happening – he looked better than I expected in his NFL debut here. He's transitioning nicely.
He's stuck in this awful offense with an awful QB and O-C, so you can only get so excited. But we'll be keeping tabs because he looked very athletic and natural as a receiver in his big NFL debut.
You can read more about him in our 2020 scouting report in June of 2020 on CFM.
 -- One IDP player stuck out to me from this game…
The Giants have moved Carter Coughlin (5 tackles, 1 sack) from OLB to ILB, and he looks good…looks like the position suits him well. He's running 3rd-team on the depth chart – but he's probably going to be 2nd-team pretty soon, I suspect.