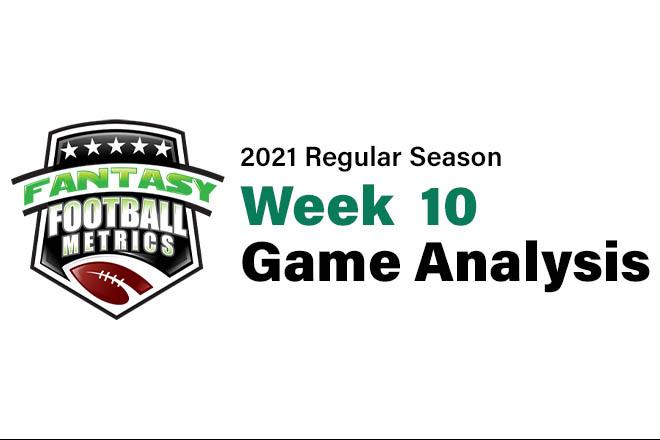 Ross Jacobs
FFM
15 November 2021
2021 Dynasty/Fantasy Game Analysis Week 10: Dolphins 22, Ravens 10 
Well, I don't think anyone saw this coming. The Dolphins just handed the Ravens their asses on a plate. I'm not going to get into the specifics because it was a rather boring game and rather straightforward, but suffice it to say that Miami looked like and was the superior team here.
I first noticed the Miami defense looking quite impressive a couple weeks ago against Buffalo. The Bills were struggling to put anything together all game. At first I thought it was just an off night, but it was obvious after watching the game that Miami was playing very good defensively. Same thing against Houston. They simply couldn't get anything going. It just didn't get made into a big deal because it's Houston and their offense sucks anyways.
This makes three weeks in a row now where Miami has just suffocated the opposing offense. It seems obvious now that you can't just start your guys against them, particularly WR's. The Miami secondary is playing lights out, but the run defense, which was a leaky sieve early in the year, suddenly looks much improved too.
What brought about this change? I honestly have no idea. All I can do is point it out. Miami should be considered a top 10, if not a top 5 defense now. That's how good they look. Add a weak but plausible offense led by Tua in, and you have the recipe for a team that's a difficult out. I would not be surprised if Miami wins their next 4 games against a weak schedule to get back to respectability.
The Ravens fall to 6-3 and have problems looming. Their remaining schedule is full of threatening games, including two each against division rivals Cleveland and Pittsburgh. Those two teams have their own issues, but Baltimore isn't drastically better than either. I think they are really going to struggle the second half of the year and likely finish with around 10 wins although 9 or 11 wouldn't shock me either. They are a good but not great team that's been propelled by luck as much as anything so far.
*RC NOTE: I'll take credit for the Ravens sudden downfall. The moment I endorsed them/stopped hating them a few weeks ago...they always do the opposite to me. Now, that I'm gloating about their demise...guaranteed big win this week on their way to the Super Bowl *until I turn on them again, and then they'll turn on me turning on them...and round-and-round we go).
Fantasy Notes
--So Tua Tagovailoa (8-13 for 158 yards, 0 TD/0 INT) came off the bench after Jacoby Brissett (11-23 for 156 yards, 0 TD/0 INT) sustained an injury and struggled. Why didn't Tua start if he was healthy enough to play? I don't know and haven't seen a good explanation. What I do know is that he's good enough to hang in games now, especially with the help of a great defense. He can play pitch and catch with WRs on all those short routes and it will work most weeks.
Don't get sucked in by the huge yards per attempt here. He benefited from two broken coverage plays where a receiver got loose for easy completions. He'll be back to his usual "death by a thousand papercuts" style next week. I still think Tua works as a spot start or decent QB2 but only against teams that don't generate a ton of pressure with their defensive line (like Buffalo).
--I hate Myles Gaskin (14-31-0, 1-14-0/2) so much. I know he gets touches, but his averages are just so bad and this offense doesn't score a lot of points. There's no reason you should have him anyways.
--Albert Wilson (4-87-0/5) and Isaiah Ford (4-84-0/4) both had good games, but both happened because of broken coverage by the Ravens. Neither looks particularly involved in the offense or capable of a breakout.
*RC NOTE: I am not totally dismissing Albert Wilson...I thought he looked good here, and he is a good player. If he's playin g/starting, in the baby throw Tua offense...it can work for like WR3 stuff. 
--Somehow Mike Gesicki managed to not catch a single pass on 7 targets. That's mostly on Brissett though. Nothing wrong with Gesicki. Fire him up as usual next week.
--Jaylen Waddle (4-61-0/6) had a relatively quiet game which might give room to buy him in dynasty. As usual, don't overpay.
--Should you worry about Lamar Jackson (26-43 for 238 yards, 1 TD/1 INT, 9-39-0)? Not yet. He is what he is. Most games you're going to get less than 250 yards passing, 1 TD, and then 50+ yards on the ground. He's a high floor option, and nothing is going to change that. I do think that his upside might be capped against much tougher opponents the rest of the year. He's had three monster games against the Chiefs, Colts, and Vikings, but other than that he's just been ok. "Ok" is what I expect from him most weeks now.
--Like I said last week, this is Devonta Freeman's (10-35-0, 3-23-0/4) backfield now. Shouldn't be. Should be Tyson Williams, but the Ravens are geniuses and know better than all of us peons. Freeman is just another RB2-2.5 for now.
*RC NOTE: I think Latavius walks back in and is the run game lead, and Freeman the 3rd-down guy with some carries otherwise. 
--Rashod Bateman (6-80-0/8) is already locked in as the #2 receiver, and I think he has a more stable role than what we've seen from any other Baltimore sidekick receiver before. You can trust him as a WR3 from here on out.
--Marquise Brown (6-37-0/13) had a rare down week. He's been arguably the most consistent receiver in football over the last 20 games or so. There's nothing to panic about with him. He got 13 targets here. It just happened to come against two of the best CB's in the game. Fire him up every week if you have him, and if you can still trade I recommend trying to nab him of this down game.
IDP Notes
--The only thing I can figure caused the change in Miami's defense is more snaps for Andrew Van Ginkel (5 tackles, 0.5 sack, 1 pd) and the return of Jerome Baker (4 tackles). Neither guy is lighting up the stat sheet, but the improved play at linebacker was clear the last few weeks. Shocking I know, better linebackers equals better run defense.
*RC NOTE: The Miami-DST…
If they are catching fire, and seems like they are...then checkout this schedule ahead for them:
Week 11 = at NYJ (nice alt for ARI-DST v SEA)
Week 12 = CAR (nice fill-in for ARI-DST on bye)
Week 13 = NYG
Week 14 = BYE
Week 15 = NYJ
Week 16 = NO
Week 17 = at TEN
As long as Miami is still alive for the wild card, this is a nice DST schedule. You get them against White/ZWilson-Cam-Dimes-bye-ZWIlson-Tannehill-minus-Henry.
Snap Counts of Interest
61 = Jaylen Waddle
38 = Albert Wilson
18 = Preston Williams
56 = Mike Gesicki
41 = Durham Smythe
38 = Adam Shaheen
42 = Myles Gaskin
16 = Patrick Laird
55 = Marquise Brown
44 = Devin Duvernay
40 = Rashod Bateman
42 = Devonta Freeman
31 = Le'Veon Bell