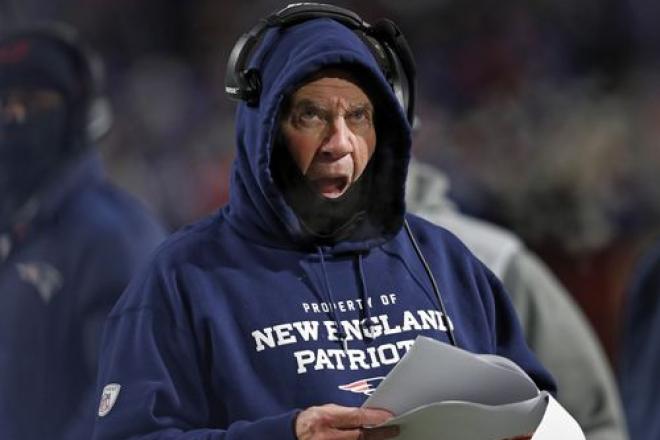 R.C. Fischer
FFM
21 January 2022
‍
2021 Dynasty/Fantasy Game Analysis Wild Card Playoffs: Bills 47, Patriots 17 (by Ross Jacobs)
Yet another utter blowout. I can't recall a Wildcard round where so many teams have seemed completely mismatched, especially with how uniform the teams looked during the regular season. We didn't see any team stand out on the AFC side, and yet here they are blasting the competition out of the water. It was a strange round, but I expect more parity in the divisional round.
The first thing that stands out here is what happened to the Patriot defense? They've been pretty good all season and even held the Bills to 10 points one game. So why the devastation here?
Well, the 10 point game was that weird blizzard game where the Patriots ran the ball 1000 times and Buffalo kept trying to throw for some reason. I've argued for weeks that we should just ignore that game. You can't take conclusions from such abnormal conditions except to note that Belichick is a better strategic coach than McDermott.
The 2nd time these teams met was a few weeks ago and the Bills still dropped 33 on them, so 47 doesn't seem all that strange to me. It was aided by a few uncharacteristic turnovers by Mac Jones. Regardless, it's clear by now that the Bills were always the superior team of the two and it's not a small margin. If the Patriots want to take the division back next year they are going to have to improve this offense because it's still a bottom 8-12 group.
Looking back over the Bills season...I think they are going to kill the Chiefs. They lost opening weekend only scoring 16 points to an underrated and fully healthy Steelers defense. Then they rattled off five straight games scoring 31+ points each time including a close loss to a very good Titans team before they lost Henry. After that came the bizarre 9-6 loss to the Jaguars, an early turnover-filled blowout loss to the Colts where they couldn't stop Jonathan Taylor (who could?), the blizzard loss to the Patriots, and a close loss to the Bucs where they scored 27 points.
In all of their 11 wins they scored 30+ points 8 times and the other three games they scored 29, 27, and 26. Each of their three bad losses (Jags, Colts, Pats) had some odd circumstances that contributed. It happens. They lost 2 close games to two of the best teams in the league, no shame in that.
The defense is definitely worse since losing Tre'Davious White but it's still an average unit. They can do enough to let Allen and the offense score 30 and win the game.
Add it all up and I think this team is way underrated coming into the playoffs. I believe they roll through the Chiefs this week barring a slew of turnovers, and I think they've got a 50-50 shot against the Titans and better than that shot against the Bengals. I would not be surprised in the least if this team is playing and winning a Superbowl soon, and if they do Josh Allen will be the reason why and will be hailed as the new best player in the league.
Fantasy Notes
--Mac Jones is going to be the subject of a lot of debate this off-season. On one hand he came in as a rookie, immediately took control of the team and guided them to 10 wins and the playoffs while throwing for 3800 yards, 22 TD/13 INT and completing 67.6% of his passes with a subpar group of WR's.
On the other hand, he often looked very pedestrian, lacking arm strength...a game manager type which is what he was billed as pre-draft. Is that all he's destined to be? One thing most everyone can agree on is he isn't likely to be very good for fantasy regardless of his real world skills.
My guess...he's a pretty solid QB. When I look at the overall context of what he accomplished...it's impressive, more so than the image I had in my mind. No he doesn't have the greatest arm. Yes he looked limited a lot of the year, but he's throwing to Jakobi Meyers, Nelson Agholor, and Kendrick Bourne.
If, and this is a big if, the Patriots can upgrade their WR group over the next few years, I do believe Mac can go a lot higher. I think he could be a junior Joe Burrow just like he was in college with the right players around him. He's not going to carry a team higher on his own like a Russell Wilson or Aaron Rodgers but he's perfectly competent and can produce big numbers with enough help. The popular comp for Mac in the draft was Kirk Cousins and I'd say that's pretty darn accurate, but I think I'd take Mac over Kirk if I had to choose.
*RC NOTE: I'd take Kirk Cousins knowing what we know today. I don't think Mac Jones will ever be as good as Cousins has been the past few years. Cousins is a really good 2nd-tier QB, but no one wants a 2nd-tier QB. 
--How do we play the Patriot backfield next year? Stay the hell away is how. Damien Harris is a talented back, but so is Rhamondre Stevenson. I actually prefer Stevenson myself but it's close. Either way they are likely to cannibalize each other with Belichick splitting carries or rotating them from week to week based on matchup. The only way either guy breaks out is if the other gets hurt. Best to just draft neither and avoid the headache. Nothing good ever comes from banking on one guy to get all the touches.
--For the WR's it's the same deal. Mac is going to find the open man and spread the ball around for the most part. He could feed one guy if he had "a guy" but neither Meyers nor Bourne is really all that good. They are fine #2 and #3 type receivers and can do well enough, but neither is going to another level in this offense.
I think the Patriots trade for a veteran WR to bolster this group for 2022. Amari Cooper, DK Metcalf, or Calvin Ridley could all be available. Metcalf is the most talented of the bunch but probably the least likely in my opinion. Ridley and Cooper fit the mold of what Belichick looks for in receivers. Depending on their price in redraft I might be interested.
--In Buffalo the picture seems more clear. Gabriel Davis has ascended to the #2 role and that's going to mean some juicy, underrated numbers as he gets lost behind Diggs, especially TD's as Allen seems to constantly look for him in the red zone. Davis is a likely WR2 in fantasy next year but will be priced as a WR3-4. That's a bargain.
*RC NOTE: My bet is Buffalo signs a better #2 WR, or drafts one to eventually be that #2. They have to get ever more/better weapons for Josh Allen…the time to strike is now, not tippytoe around with a #4 WR suddenly being your #2 WR by default because Sanders-Beasley aged out. Isaiah McKenzie is better than all the non-Diggs' right now. And they need an heir apparent to Diggs…and Gabe Davis is not it, not even close.
--What about this run from Devin Singletary? Can we count on that continuing in 2022? Maybe. It seems like McDermott has finally figured out Singletary is the guy, but I bet they bring in a guy during the draft regardless because Zach Moss is done. They'll need another body either way. If that guy is a real talent then I'll get worried for Singletary, but if it's some throwaway backup we might get a true breakout season from Singletary. Something to watch in the draft.
*RC NOTE: Buffalo will either draft a day two RB or sign a quality veteran to split/RBBC with Singletary. D'Onta Foreman could wind up here…he's what they are looking for/it's what you need in the Buffalo weather late season. 
‍
Snap Counts of Interest
56 = Meyers
52 = Agholor
40 = Bourne
24 = Bolden
23 = Stevenson
17 = Harris
48 = Singletary
6 = Moss
40 = Davis
35 = Diggs
26 = Sanders
19 = McKenzie