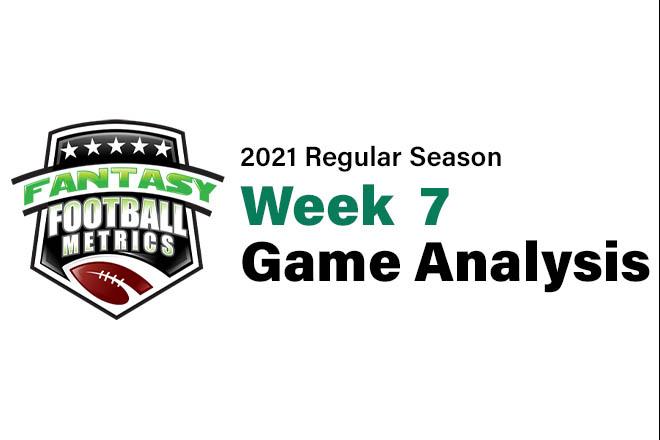 Ross Jacobs
FFM
26 October 2021
2021 Dynasty/Fantasy Game Analysis Week 7: Colts 30, 49'ers 18 
Tell me how many times we've heard this story this year. One team starts off great, marches right down the field for a score then builds an even larger lead shortly after...and then backs off all the smart things they were doing while they flounder for the next 50 minutes and get beaten.
It's happened so many times I can't even recall them all this year. And it happened to the 49'ers here.
I'm not going to do a heavy recap of all the action here because most of it doesn't matter. We've got bigger fish to fry. Just know that it was an incredibly sloppy game by both sides, but the better, more well-coached team won and won convincingly.
Ok who's ready for a BBQ because I am about to light Kyle Shanahan up.
I was a complete moron to think this jackass was going to do anything this year. I do still think Kyle is a good offensive coordinator, much like I think Vic Fangio is a good defensive coordinator, but that is all either guy is good for. Kyle is an arrogant, egotistical maniac that is obsessed with his own genius and thinks he has to prove the entire world wrong...and he's failing miserably in that quest.
You want evidence? Well let's see, he's let talented players like Dante Pettis and DeForest Buckner (who wrecked him here on the other side of the field much to my delight) walk because they wouldn't get with his program. He refuses to play hand-selected guys like Trey Sermon and Brandon Aiyuk for the same reason (guess who are the next two names on the chopping block...). He's now 2-4 on the season with his only two wins against the lowly Lions and a lucky win against the not very good Eagles. He has one winning season as head coach of the 49'ers.
In this game, with a virtual monsoon coming down he had his defense just trying to arm tackle the offense while Reich had the Colts trying to punch every other ball loose, and surprise surprise the Colts got a couple of fumbles that helped carry them to a solid lead. Kyle had a great thing going on the opening drive with Elijah Mitchell and the run game and then they just stopped doing that for whatever reason while Garoppolo flailed away trying to throw the ball in a heavy downpour. And my favorite of all, down 12 points with 10 seconds left in the game, Kyle had Garoppolo, his starter and only healthy QB, on the field trying to throw a Hail Mary...and Garoppolo got sacked. How stupid could you possibly be?
Shanahan is on the hot seat and deserves every bit of the heat. But he still thinks he's a misunderstood genius which is why despite all the evidence he's probably going to start Garoppolo over Trey Lance again just to try and make a point. The season is over. The 49'ers are done. They should be pushing Lance, getting him as many reps as they can to get him ready for next year. Instead Shanahan is willing to throw away valuable time preparing for the future on trying to show that he was correct to start Garoppolo over Lance all along...it's unfathomable and 49'ers fans have every right to be pissed off.
Don't look now, but the Colts are 3-4 and have a date with the division leading Titans this week. It's an absolute must win game for them to have a chance at taking down the division. They have been playing better every week and are finally starting to get the team healthy again. Looking over the schedule I don't think they will be able to catch Tennessee without a lot of luck. Their remaining schedule is just much more difficult, and the Titans already conquered the toughest part of theirs by beating the Chiefs and Bills. There's still a chance, but the Colts absolutely have to win this week.
Fantasy Notes
--Ok I might have been mistaken about moving on from Jonathan Taylor (18-107-1, 3-3-0/3) He's been playing lights out, the offensive line is getting healthy...things are going his way for the moment. In his last four games Taylor has 408 yards and 5 TD's. He's the 3rd highest raw scoring RB so far in ppr (although only 9th in ppg). It does seem like the Indy coaches have figured out that he's by far their best RB because his snap counts have been dwarfing Hines lately where they used to be much closer.
I just want to note though that his receiving totals aren't great, that fluky 116 yard game against the Ravens is pushing his average, and he's still not getting a ton of carries. Also the 5 TD's the last few games are helping his numbers, but he probably can't keep up that pace. I'm not saying he's going to bust or anything, but I do think his ceiling is a bit capped for the moment. I just don't see him pushing into the top 5 anytime soon. He's more in the 8-12 range which is fine. That's better than what many people have at the position.
--Believe us yet that Michael Pittman (4-105-1/4) is a stud? He is playing great ball. If you haven't seen his TD catch go check it out. It's the second time this year that he's had to adjust to a very underthrown ball and just outmuscle his defender in the air for it. Still not seeing the volume here to push him into the top 10 WR's, but he's definitely in the WR1.5 range and somehow still undervalued by the public.
--I still don't see how you can trust Mo Alie-Cox (3-25-1/3) with any confidence, but he keeps catching 3 passes and a TD basically every week so go for it I guess. It's about the same work that Hunter Henry is getting.
--Carson Wentz (17-26 for 150 yards, 2 TD/0 INT, 4-23-1) has been a sneaky good fantasy QB2 for weeks now. He had a bit of a down game here in a heavy rain. There was a moment in this game I nearly went ballistic listening to Chris Collinsworth talk about Wentz. He said something to the effect of Wentz has been much more careful with the ball and is leading the league in turnover margin...and the next two passes were nearly horrible INT's. Wentz could/should have had 4-5 in this game, but the SF defense couldn't hold on in the slippery conditions. He also fumbled the ball twice, although again the rain contributed. Wentz is working for fantasy right now, just like he did with Philly when they had a good team, but nothing has really changed with Wentz. He's still turnover prone and just not a great QB. He's serviceable. Also...don't ever listen to Collinsworth.
--We've been saying for weeks now to get in on Elijah Mitchell (18-107-1) while he was available. Sermon is completely buried. This is Mitchell's backfield now. He isn't going to crack 100 yards too often because he's just an average athlete, but you can expect a lot of 15 carries for 65-75 yard type games. It's solid if unspectacular work.
*RC asked me to clarify my stance on Mitchell here. I'm aware Mitchell looks very good as an athlete on paper. He put up a stellar 4.38 40-time, a 6.94 3-cone, and a 38" vertical jump among other good measurements. He also did this after reportedly cutting as much as 10 lbs off his frame and has seemingly bulked back up since that time.
When I say he's an average athlete what I mean is that he doesn't stand out on the field the way Jonathan Taylor does in the same game. Taylor is 220 lbs and runs like a deer. Mitchell just doesn't look very explosive comparatively. When I watch him run here he's fine, nothing wrong...he's just no Taylor or peak David Johnson is all I'm saying. He's not elite. He's perfectly capable of performing quite well as the full-time starter.
--Deebo Samuel (7-100-1/11) is still making this work somehow. He's all they have at the position so the volume isn't going anywhere. At some point though teams are going to start doubling him and his numbers are likely to tail off. He's still a WR1-1.5, but I don't see him keeping up this top 5 pace. I agree with RC that you shouldn't be trying to sell him at all costs, but if you can flip him into Davante Adams or Mike Williams you should do it.
--To all the Twitter analysts saying Brandon Aiyuk (1-6-0/1) is a buy-low...you can keep him and OBJ. We here at FFM want no part of these situations.
IDP Notes
--No change for Fred Warner (9 tackles, 2 tfl) and Azeez Al-Shaair (9 tackles, 1 tfl). Both guys just keep getting 9 tackles every single game.
Snap Counts of Interest
62 = Michael Pittman
57 = Zach Pascal
43 = Ashton Dulin
50 = Jack Doyle
43 = Mo Alie-Cox
47 = Jonathan Taylor
19 = Nyheim Hines
37 = Elijah Mitchell
19 = JaMycal Hasty