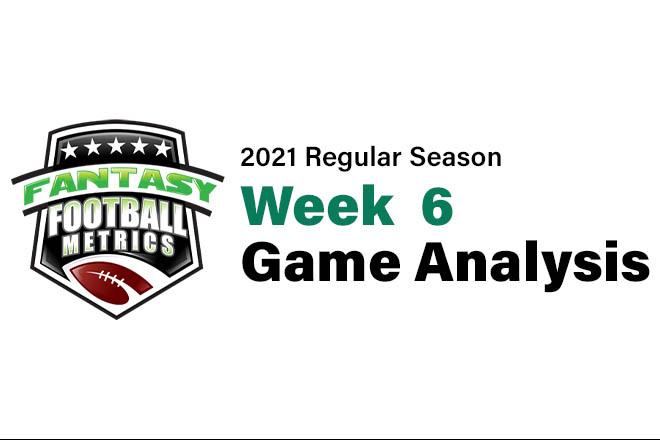 Ross Jacobs
FFM
22 October 2021
2021 Dynasty/Fantasy Game Analysis Week 6: Colts 31, Texans 3 
This isn't the first time I've said this, but the Texans really didn't play all that badly here despite getting blown out. They are a bad team but not like a helpless bad team. They are still fighting, giving good effort, trying to win...they just aren't talented enough.
I'm not letting any secrets out of the bag when I say Houston isn't going to win many games this year. 3-4 is probably the best they can hope for. And while I can't say I like this front office from what I've seen so far, there might be some hope on the horizon if they can get a trade done to send Deshaun Watson somewhere this week.
They have to trade him. There's no going back at this point. Too much damage has been done. But by trading him they get out from under any possible legal troubles AND they get a ton of draft capital to try and rebuild this team over the next 2-3 years. Of course they are just as likely to blow all those picks...just look at Miami (who coincidentally are the ones most likely to trade for Watson...go figure...)
The Colts are now 2-4 and better than their record suggests. The schedule hasn't been kind so far, and they've been battling injuries for weeks. As they start to get players back though you see the team is improving. If they can beat SF this week and then beat the Titans on Halloween they could be right back in the mix with Tennessee for the AFC South title. Lose and they are likely done on the spot. The remaining schedule is filled with mostly weaker teams but they do still have dates with the Bucs, Bills, and Cardinals which are all likely losses, so they have to make every other game count.
Fantasy Notes
--Jonathan Taylor (14-145-2, 1-13-0/2) had a monster game, but that's what weak opponents will do for you. He does still have a lot of nice matchups going forward, but I don't like the workload myself and think he's probably going to slightly underwhelm this year on the whole. I'm seeing a RB1.5 with some hopes of maybe getting into the 10-12 range, which is decent work, but personally I would try and flip him off this huge game into something more solid, maybe Darrell Henderson or something similar. RC might disagree. It's a close call, and I couldn't blame anyone that wanted to hold and see how things went. Taylor is still one of the most talented RB's in the league.
*RC NOTE: RC disagrees. 
RC says...Jon Taylor is a hold for two reasons: (1) He's one of the five most talented backs in the game (but the touch count pressure does suck), and (2) If/when the Colts O-Line gets all back together again...it's how Indy wins...heavier Jon Taylor. 
RC likes referring to RC in the third person for no reason. 
RC is not saying DHendo cant out-do JT for FF from here on in 2021, it's a legit thought (because of schedule, offense, touch counts), but RC takes Taylor as my choice to ride the rest of the road with. 
--I've been a buyer of Michael Pittman (2-35-0/3) for weeks now, and I'm still interested in acquiring him cheaply, but this game did spook me just a little, not because of the lower volume but because Wentz seemed to be looking for TY Hilton (4-80-0/4) just as often as Pittman despite Hilton being on the field about half as often. Hilton looked fine but nowhere near the player he was just a few years ago. Pittman should be the #1 guy by a mile, but I'm not sure Wentz knows that yet. Let's see what happens with another week.
--Mo Alie-Cox (1-28-1-3) still isn't usable for fantasy no matter how many TD's he catches. His high for the year is still just 3 catches in a game. He's just a big body that Wentz can look for in the redzone.
--Down week for Carson Wentz (11-20 for 223 yards, 2 TD/0 INT) in the stats department, but this was a weird game for the Colts on offense. They didn't have to do much and just played safely until they found a couple of big play opportunities deep. Don't look now but Wentz only has 1 INT on the season and is taking much better care of the ball. He's slowly settling into a nice game manager role where he realizes he doesn't have to make a ton of plays for the team to win and can let Pittman and Taylor do that for him. It's early but it certainly seems like Indy and Frank Reich have had a positive influence on Wentz.
--Don't look now but Brandin Cooks (9-89-0/13) is starting to cook (sorry) again. His targets were down for a few weeks as Davis Mills was getting adjusted to the offense, but he was back up again this week. Now it doesn't matter if Tyrod Taylor comes back or not because Mills is getting more comfortable by the week. Cooks is getting similar or even slightly better work than Diontae Johnson at this point, so there's no reason not to be jumping on Cooks.
In ppr Cooks is 17th on the season with 40 catches, 57 targets, 481 yards, and 1 TD.
DJ is 20th 34 catches, 50 targets, 376 yards, and 3 TD's.
--Rookie Nico Collins (4-44-0/6) was back this week and right back into the starting lineup. He's clearly a big part of Houston's future plans at the position. Still don't see any "wow" from him, but he's barely played at this point and is surrounded by a bad team. You can't use him for redraft right now, but in dynasty he's essentially free and a great speculative add at the bottom of deep rosters.
--RC has been on David Johnson (2-7-0, 1-14-0/2) as a possible cheap ppr option for those dying at RB, and while I was immediately underwhelmed with his box score, it doesn't quite tell the whole story. They were definitely trying to get him the ball more in the passing game than what shows up here. It's just that Mills was under so much pressure that some of his passes aimed at Johnson were off the mark so badly that they don't even show up as targets. I'd say it was closer to 5-6 targets.
He's still primarily a 3rd down back, but he's on the field a good amount and there will be some ok weeks where he catches 4 or 5 passes and maybe a TD puts him into usable territory. It's a thin line and very hard to predict, but he's definitely worth more than the absolute zero most people value him at.
*RC NOTE: IRC loves the DJ mad v. Arizona angle this week, even if it's just my own bias/hope/anger...but I am seeing articles where DJ is talking about it...it's definitely 'a thing' for a team that has no thing, so why not let DJ have his shot?
If it doesn't work out, the new DJ in my life might be D'Ernest Johnson... 
--For now the main carry RB is still Mark Ingram (18-73-0) for some ungodly reason. I have no idea what the Texans are thinking here as Ingram is easily the worst of the three runners. Ingram is an afterthought in redraft, but in 4 of his 6 games this year he's taken 14+ carries (although two of those went for only 41 yards). Despite the volume his ypc average is terrible and he's not getting any catches or scores to supplement it. He's yet another RB3 although one with a chance of climbing into the RB2 range if circumstances change just a little.
--I've been saying it every week since the Bills game...Davis Mills (29-43 for 243 yards, 0 TD/2 INT) is playing decent football, especially given the circumstances. He doesn't have many weapons to work with or a functional offensive line and yet he's hanging in the pocket with toughness and trying to deliver the ball. I've gained a ton of respect for him since the disaster that was his preseason. Not sure what changed, but he looks like a passable NFL QB right now. There's an argument to be made that he's been the best rookie QB so far, damn the stats. Maybe, just maybe, the Texans have a guy they can do something with during this rebuild. Probably not but there is hope.
IDP Notes
--Bobby Okereke (14 tackles) had a massive day, but it's not as big an outlier as you might think. His last four games his tackles totals are 8, 8, 9, and 14. Solid work.
‍
Snap Counts of Interest
68 = Brandin Cooks
49 = Chris Moore
43 = Nico Collins
32 = Chris Conley
33 = Mark Ingram
32 = David Johnson
46 = Michael Pittman
41 = Zach Pascal
24 = TY Hilton
31 = Jonathan Taylor
11 = Nyheim Hines
31 = Jack Doyle
24 = Mo Alie-Cox