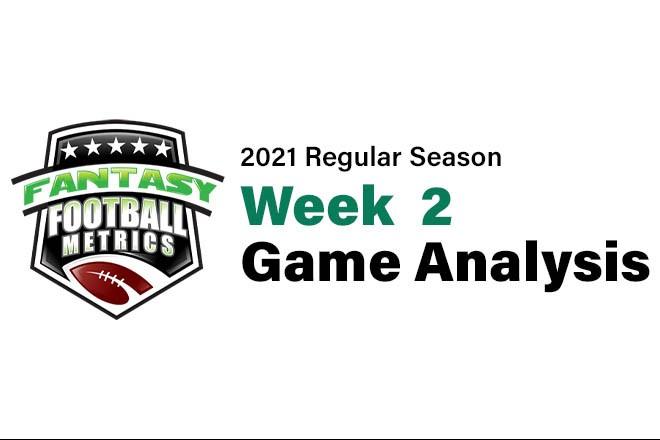 R.C. Fischer
FFM
23 September 2021
2021 Dynasty/Fantasy Game Analysis Week 2: Browns 31, Texans 21
Ok, bombshell opening sentence: Had Tyrod Taylor stayed healthy/played the rest of this game (left at halftime with hamstring injury)…the Texans would have won it. Not a fluke win…just the better team winning.
Think of the ramifications of that statement…
Had the Texans won this game, they would have been (2-0) and the clear leaders in the very weak AFC South. And then everyone's favorite sleeper team for the Super Bowl, the Browns, would have fallen to (0-2) and pure panic would be setting in that they could've lost to the lowly Texans.
I am thoroughly unimpressed with this Browns team. The defense isn't good. The offense is a solid O-Line for a run game mixed with a dull, stiff passing game with like 9 tight ends going out for passes at one time leading the way with Landry-OBJ out. I guess they can still win the AFC North because it's such a mixed bag of mediocrity, but this is not a Super Bowl team that I see.
Tyrod went out and Davis Mills entered…and the Browns still scuffled to the end. They couldn't fully put away Houston until late despite Mills trying to hand them turnovers every other throw. This was a win, not-a-win for Cleveland. Houston was the aggressor until Tyrod left…and then they still fought, but just lacked juice in their punches with Mills at QB.
Poor Houston…they had a chance to jump to (2-0) with the rest of the division at (0-2)…but Tyrod is gone, and the Titans had a big comeback win over Seattle. It was so close for Houston. A (2-0) Houston (without Deshaun) with a 2-game lead over the division after two weeks would have make me want to quit trying to predict anything in the NFL. But Houston lost, so all's right with the football world…or so I'll tell myself.
Fantasy Player Notes…
 -- The best thing I saw in this game? Demetric Felton (2-51-1/2). Dude can just play football.
Felton was a solid+ three-year WR for UCLA turned successful RB his senior year. He went to the Senior Bowl as an RB prospect but was so good as a receiver they moved him to WR…where he was a standout all week.
His Pro Day times were weak, so his draft stock fell from a day two of the draft guy to an eventual 6th-rounder. But he shined in the preseason and then this happened on his first NFL touch: https://youtu.be/1eWC-YhwPOo
Felton is already the best playmaker on the Browns, among the WRs, but you have to know the second OBJ is active…no one else really exists at WR for the Browns. Baker will force every WR thing to OBJ…who will then drop the pass or run the wrong route or complain about the location of the throw or complain he was held. OBJ is kryptonite to wins, but the Browns don't have the stones to address the problem…they just let the problem walk right into their house and eat everything in the refrigerator and put his shoes/feet up on the tables, etc. The Browns deserve a collapse for not addressing/cutting/trading OBJ and Jarvis Landry, who are the two most overpaid players in the NFL.
All that to say, no way Felton naturally ascends to FF worthiness any time soon. Hell, the Browns were struggling big time in this game, then this Felton TD gave them the lead back, and it was a delightful play that should've caught everyone's attention…but then Felton played only two other snaps in the game. His next catch-and-run was terrific too…but he plays 3 snaps while like 47 tight ends get work otherwise. If you're not 6'4"+ and 250+ pounds and run a 4.8+ 40-time…then you're not a dynamic weapon to Kevin Stefanski.  
 -- I'm just saying…about those TEs…
Jarvis Landry was gone quickly from this game and Houston was handling the Browns, going toe-to-toe all 1st-half. No OBJ, now Landry gone – what did the Browns do to adjust to missing their #1 and #2 WRs?
1 target for Donovan Peoples-Jones, 1 target for Anthony Schwartz, Rashard Higgins 2 targets…2 targets for Demetric Felton on 3 whole snaps played.
Four WRs combined for 6 targets combined. If you ignore Felton…it was 4 targets for the established WRs in 55+ minutes of game play without Landry.
But also…
Austin Hooper (5-40-0/5)
Harrison Bryant (4-49-0/4)
David Njoku (2-18-0/3)
Three TEs combined for 12 targets, 11 catches, 107 yards.
This offense is RBs first, then OBJ, then all the TEs, then Landry…and then everything else. Demetric Felton has a ton of roadblocks to get past to make an FF-dent.
 -- So, how did Davis Mills (8-18 for 102 yards, 1 TD/1 INT) look in his forced debut? Not as bad as I thought he would. He played with some poise and control, but he's such a poor QB prospect that of his 10 incompletions…he's lucky 5 of them weren't picks…I mean, defenders with the ball in their hands kicking themselves in disbelief they didn't come up with the pick. But there were times he was comfortable, went through his reads and made a decent short/medium throw.
Mills wasn't terrible, but he's not really ready for this – he's very much at risk against Carolina defense Week 3.
 -- Two Texans offensive notes…
Mark Ingram (10-41-0, 1-0-0/2) is ruining this team's scrappy chances to win games. He's a wasted play with every touch. But you will never convince David Culley otherwise, so don't think it will change naturally.
Brandin Cooks (9-78-1/14) played his arse off in this game. He's giving all he's got for this team and he's making big plays/tough catches. He's the heart and soul of the offense. Watching this back, I'm thinking surely the Browns will clamp him down and make Chris Conley (1-13-0/2) try and beat them. Nope.
 -- If Tyrod Taylor is 'meh'…but got replaced by not-ready Davis Mills…with an offense featuring over-the-hill Mark Ingram and no WR/TE weapons aside from Brandon Cooks – then this supposed newly tooled/upgraded Browns defense should have dominated the Texans.
They did not.
They were on their heels most of the game, especially when Tyrod was in. Even Davis Mills moved the ball against them in spurts. I have not seen one shred of evidence that the Browns defense is anything special for 2021 right now.
The Bears Week 3 should be a nice DST matchup for them, but I'm not that excited.
Snap Counts of Interest:
46 = Peoples-Jones
43 = Higgins
30 = Schwartz
03 = Felton
02 = Landry
42 = Hooper
36 = Njoku
31 = Bryant
35 = Chubb
23 = Hunt
26 = D Johnson
19 = Ingram
14 = Lindsay
38 = Ph Brown
35 = Akins