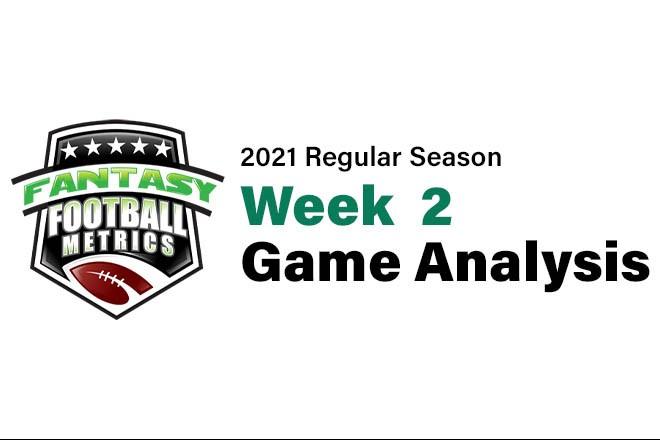 R.C. Fischer
FFM
21 September 2021
2021 Dynasty/Fantasy Game Analysis Week 2: 49ers 17, Eagles 11
The 49ers might be the worst (2-0) team in the NFL. Strike that…they ARE the worst (2-0) team in football. They should've lost this game…and beating Detroit Week 1 is meaningless. The Eagles were the better team here…but they shot themselves in the foot about a thousand times – as the Nick Sirianni genius label applied by Philly fans and media lasted one whole week before they took it back and now have him on the hot seat and are looking over all the currently undefeated 2021 college coaches who could lead the team next year. Eagles fans are a very patient lot.
I would say the Eagles are my favorite to win the NFC East, but when I saw that Brandon Brooks went on I.R. it made me pause on my enthusiasm for a Philly East title. It's between Dallas and Philly, from what I see…I'm quasi-abandoning Washington with Fitz gone.
The Eagles coulda/shoulda scored 20+ points here and taken control of the game early and put away a weak 49ers team, but they had 'one of those games'…penalties at the wrong time, near-miss TDs not converted.
Do yourself a favor…take Green Bay +3.5 ASAP for Week 3 SNF versus San Fran.
Fantasy Player Notes…
 -- What's nice about a Jalen Hurts (12-23 for 190 yards, 0 TDs/0 INTs, 10-82-1) 'down' stat game is…it's never that far down because of his elite running skills. You can pencil him in, or use a pen, for 50+ rushing yards a game with 100+ yard rushing games every 3-4-5 games.
Hurts had a 30+ yard TD strike called back with a WR having stepped an inch out of bounds sprinting down the sidelines to get the pass. Hurts had a goal line rushing TD attempt fall just short. Hurts's 90+ yard bomb to Quez Watkins was 3-4 yards short of a TD. Hurts had an OK FF game here, but it was nearly a best-of-the-week event.
Don't give up on Hurts…acquire him on the fans and media roasting him, this week for the loss…because Philly fans are the worst, and the media hates Hurts for being better than Tua – they don't want you to realize that or it would expose how awful they are at football things…so, Hurts is slammed with every incompletion and Tua and Jameis 'just need to clean up those mistakes'.
I'll take all your Hurts stock you will sell cheap, to be my #2 QB…or rotational #1 on matchups. It's a good buy low week on Hurts in all formats/considerations.
Oh, and what I also like here is – Hurts is bombing away. It's not dink and dunk…Hurts is getting after it. His air yard metrics don't even seem correct, as I look at them. He probably unleashed 4-5 or so 40+ yard throws in this game.
 -- On the other hand, Jimmy Garoppolo (22-30 for 189 yards, 1 TDs/0 INTs) is the worst. He's a bygone era QB who has been injured too much and overcoached by 'geniuses'…geniuses who might not be so in this era -- but were 10 years ago.
Trey Lance didn't play a snap, which tells you all you need to know about what Kyle Shanahan thinks of Lance's readiness. Shanny will stick with JG because he hopes Jimmy will game-manage this team to the playoffs. The second the season collapses (give it a few weeks), he'll turn to Lance to make a mess but it will be OK because it's getting him ready for 2022. The 49ers are in 1st-place in the NFC West today…and they are going to finish in last before it's all over because they are terrible…JG is dreadfully boring and Lance is going to be a 2021 flop when he gets in, he's not ready…and it's still up for debate whether he ever will be.
 -- The 49ers backfield report…
Quick Summary: All these guys are interchangeable, just the way Kyle Shanahan wants it. Don't get too comfortable on any of them in any given week because it could be totally different the next week, and so-on.
Longer Summary…
Elijah Mitchell (17-42-0, 2-11-0/2) was definitely the lead desire here. Shanny was really pushing him without much relief from others to start the game – but the Eagles run defense is so good, Mitchell was struggling to get space to run. Mitchell has a hurt shoulder, but looks like he'll be the only healthy (enough) RB for Week 3 vs. GB, which should be an OK matchup for him.
JaMycal Hasty (5-38-0, 4-21-0/5) came in relief, eventually, for Mitchell and looked as good or better. If everyone was healthy, Shanny would go some RBBC/split between Mitchell and Hasty.
The odd man out is Trey Sermon (1-8-0)…one carry, hurt and gone. If he is not playing Week 3 to be a warm body to go with Mitchell (with Hasty inactive due to injury)…if Sermon is out this week due to his injury, in redraft, you should bail for any other reasonable options. You wasted a 6th-9th-round pick on Sermon…because rookies are magical unicorns that might be the next Jim Brown…you don 't know. Well, now we know.
 -- The Eagles backfield is nearly as dull, because Hurts takes so much action. Miles Sanders (13-55-0, 1-4-0/2) is mostly dead…an RB3 more than RB2.
Kenneth Gainwell (6-14-0, 2-18-0/3) is trying to take that starting job/take more share. I see Gainwell in on many key snaps…there's not much FF-scoring for the Eagles RBs, and then it's a split of Sanders-Gainwell. Not good for FF.
If you bought the analyst's fraudulent scouting of Sanders and took him in redraft…you're stuck. Your only hope is that Hurts get hurt, but that's not likely to save him either. Sanders is as mediocre an RB as there is in the NFL…and he's in a terrible spot to try and get FF numbers.
 -- I want to hit three SF receiver notes…
1) Deebo Samuel (6-93-0/8, 2-8-0) is CLEARLY the #1 WR for the 49ers…no one is even a close second. He's going to be a WR1 in PPR threat…as long as Jimmy G. is at QB. When they switch to Lance, I'll be trying to sell most likely. Not a dump at any cost, but this works better with JG…I believe.
2) Brandon Aiyuk (1-6-0/2)…where are all the analysts who were saying this guy was the next great NFL WR, and better for FF than Deebo? Hey, we all make mistakes…but this one is really bad. Ross J. and I both saw something was wrong with Aiyuk in the preseason, but we didn't think he would be such an outcast for touches right away.
Aiyuk is a talent, but something is going on off the field…and he was struggling to catch the ball in the preseason.
3) I'm so sick of George Kittle (4-17-0/4) as a Mt. Rushmore of Fantasy TEs each season/week…like you skipped Kelce and Waller, but were so thrilled with Kittle as a 'value'…because any old TE will do, amiright?
Kittle is averaging 4.0 rec., 47.5 yards, and 0.0 TDs per game 2 games into 2021. No TDs. 2 TDs in 8 regular-season games last year.
2 games in 2021, 8 games in 2020, 3 playoff games in 2019 and his last 3 games of 2019 season = 16 games (what used to be a full season)…and in those last 16 games, Kittle has scored just 3 TDs.
In those last 16 games, Kittle's likely outcome in a game is: 4-5 catches, 40-70 yards, and no TD. Great.
8 catches, 9 targets, 95 yards, 0 TDs = Kittle 2021 YTD in two games total
7 catches, 7 targets, 94 yards, 0 TDs = Maxx Williams last week for Arizona
 -- Ross Jacobs was telling me how good he thought the Eagles defense was after Week 1…holding ATL to 6 points/2 FGs. I agreed they were better than expected, but I wondered how much of it was the dreadful Atlanta Falcons offense (Arthur Smith is not a genius)?
Well, the Eagles held the 49ers down under 20 points this game as well…and the Eagles are the current #2 defense in PPG allowed after 2 weeks of the season. What's impressed me – their run defense is really good. The numbers show them as a mediocre run defense so far, but my eyes say they are a top 10 run defense, potentially.
Javon Hargrave (7 tackles, 2 TFLs) is a monster anchoring the D-Line in the middle.
 -- One SF defense note…the 49ers are down several corners, so they've pushed rookie Demmondre Lenoir (5 tackles, 3 PDs) and I have to say he looked really good for being rushed into the starting lineup. He's helping stop the 49ers pass defense bleeding.
Snap Counts of Interest:
39 = Sanders
19 = Gainwell
49 = DeV Smith
42 = Reagor
29 = Quez Watkins
38 = Goedert
37 = Ertz
43 = Mitchell
25 = Hasty
01 = Sermon
49 = Deebo
38 = Aiyuk
24 = Sherfield
20 = Sanu