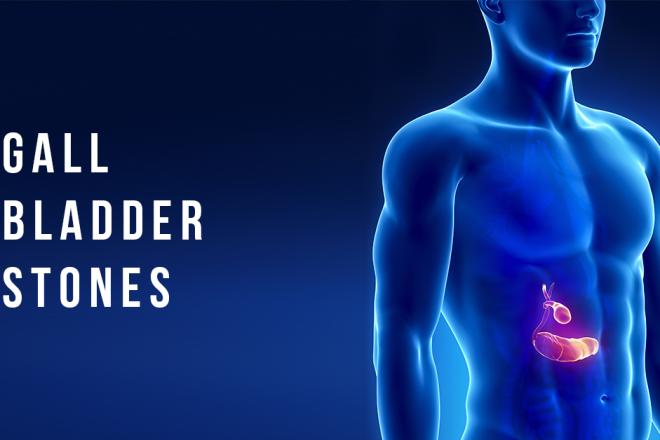 R.C. Fischer
Weekly Game Analysis
10 October 2022
2022 Week 5: Colts 12, Broncos 9 (Dynasty/Fantasy Analysis Game Report)
This will forever be remembered, by me, as the game that was so bad that I had to be taken to the ER at halftime.
Apparently, I have a gallstone stuck/partially blocking a duct/escape area and that can cause surreal pain. I didn't know what I had going on in the 1st-quarter of this game -- I just knew I was nauseous, sick, sweating, had the chills, and in high pain. At the time, I didn't know if it was gallbladder related or appendix or as low down the fear factor chain as a harmless 'gas bubble' or as high up as something horrific the doctors would have to sit and have a talk with me about getting my affairs in order…also, the alien from the movie Aliens could have been impregnated into me and it was time to burst out.
I'm battling back with some gallstone education since my ER trip. I got various pain meds for the constant pain, but I have only needed Tylenol so far…as I found some natural supplements to help things along, and it's working or coincidentally working -- my stone blockage is just hurting some and not killing me right now. I don't know how long I will have to try and fight this or if the stone will kick free and send me back to a normal life…or if my appointment with the specialist this week says we're taking that gallbladder out ASAP. All I know is…this is NO fun AT all. But these games aren't going to watch themselves or report out on themselves. I can't go on IR…we got Fantasy titles to chase, or just early wrecked FF season to repair and get back into the race.  
Your prayers are a welcomed thing that the stone just pops through and we're back to normal instantly…allowing me to casually strategize how to deal with them in the future. I had this pain a week prior, but I thought it must have been a gas bubble because the terrible pain went away after a few hours. So, I know it can flip like a switch from pain to zero pain…so I am praying it does go to zero pain ASAP.
You know how if you eat a certain meal and then get sick, for whatever reason, your mind won't let you like that food for a while, or ever again…the association with the sickness stays with you, I guess? Well, I gotta tell you…I feel the same way about watching these two teams play football ever again.
I was watching the 1st-half in horrific pain. I'd watch a play, then walk around hoping for some relief …I'd watch a play then do deep knee bends…I'd watch a play then go laydown for a moment -- whatever I could do to try and make this pain go away while watching the live action. I was alternatively cursing my stomach and Frank Reich for not putting Alec Pierce into the game every snap. I was SO happy when these sad offenses would fail to convert a 1st-down and had to punt, so then I knew I had extra time to be violently ill and return back to watching. Approaching halftime, I couldn't take it anymore…off to the ER.
I got some good pain meds at the ER and fell asleep for a bit. When they woke me in the early hours of the morning for a CT scan prep…I quick grabbed my phone to look at the box score/final score. It looked like I didn't miss much of anything. I just rewatched/watched this game on Saturday night…and, yep, it was as bad as I remembered.
Fortunately, we caught this Denver problem early (after Week 1) and had everyone reacting instantly and trading away Russ-Javonte-Sutton, etc., as fast as they could. It's only getting worse from here -- they lost LT Garett Bolles and CB Ronald Darby in this game…plus it was reported that Russell Wilson has a strained/torn lat on his throwing shoulder area. I'm no doctor, but I'm thinking that's not good for a QB. Denver is headed down the tubes in 2022, and beyond as they clean up the wreckage from Nathaniel Hackett.
The Colts are another disappointing team…one that is fortunate that Denver was so bad they stole all the 'being bad' limelight and spared Reich…a team that also went out and got a veteran QB placed with a decent roster, so many assumed they would make a run at a division title/playoffs for sure. Umm, probably not. They are (2-2-1) somehow and they face JAX and TEN the next two weeks, if they can somehow split with them…they are in the hunt. If they get mopped up by both…a losing record is headed their way, and heads are gonna roll in the offseason.
Somehow, Indy won this game…but it was ugly.
How are there even FF notes from this game except 'these teams are bad'? Well, I've got a few things to chew on…
Fantasy Player Notes…
   -- Denver did commit to Melvin Gordon (15-54-0, 3-49-0/3) as their lead back, like they said they would. However, when Gordon coughed up the ball again (but DEN recovered) midgame then we started to see more Mike Boone (7-38-0, 3-47-0/3)…who provided a mild spark at certain points of the game.
Boone also started the 2nd-half, for whatever that's worth.
Boone isn't great, he's just OK…and if you own him, you're waiting for Gordon to fumble the opportunity to Boone. But I don't think that will happen. I have a feeling Denver will inject Latavius Murray into the rotation and have a duo/trio of garbage RB results for FF.
This Denver offense is bad enough but guess what happens if Russ's arm gives out? Brett Rypien! Do you really want the lead RB from this team?
I'd look to trade Gordon if anyone was respecting him as an RB2…because one more fumble from Gordon could be the end.
I'd look to trade Boone to the Gordon owner, if they thought the fresh/not-known-as-well name might be 'a thing' if Gordon falls.
I'd hold Latavius Murray until he gets into a lead role, then look to move him too.
 -- The only thing to note about what happens when/if Jonathan Taylor is out, on who the 'handcuff' is…it's Nyheim Hines for sure, if he doesn't get his bell rung in the first drive. If he does, then it's likely Deon Jackson (13-62-0, 4-29-0/4)…who did a fine job in relief. Philip Lindsay (11-40-0, 3-14-0/4) will probably go back to the practice squad and then some team will snag him when they're RB desperate…like Denver did when they snagged Latavius from New Orleans.
 -- I was getting ready to go to the ER about the time Alec Pierce (8-81-0/9) was about to break out. We'd been noticing it for a few weeks and starting to call for it, and we got a positive-result game here.
Just note: that this Pierce situation will now seem obvious to you and I…that Pierce needs more snaps/targets. But I've been doing this long enough to know, next week will likely be (3-30-0/4) for Pierce…because Frank Reich is an idiot (trademark pending).
Mo Alie-Cox caught 6 passes for 85 yards and 2 TDs Week 4…this game, Week 5…Alie-Cox had 1 target for 7 yards. And I could give more examples.
Pierce only played 59% of the snaps in this game…well behind Parris Campbell's 92%.
We're getting closer to this being obvious, that Perce should be in the game 80-100% of the snaps…but I don't trust Reich at all. I want to see a real follow-up/increase in snaps Week 6 before I start believing Pierce is a real FF thing, not just a random blip.
 -- Russell Wilson (21-39 for 274 yards, 0 TD/ INTs) is probably going to use his shoulder as an excuse soon…and then if he could go under the knife, and be out for weeks, away from the criticism…that might be what he wants more than to play.
Russ is getting killed by his new team's fans…the hero's welcome of the preseason is long gone. Another loss or two while looking bad…he has an escape hatch out of this mess (shoulder surgery)…and can just wait for the new coach in 2023.
If this Russ disappearance happens...Sutton-Jeudy are dead for FF. They might already be if half-a-shoulder Russ tries to play through.
Jerry Jeudy (3-53-0/8) already is/was. I called that one right, right away...no?
Snap Counts of Interest:
41 = Gordon
30 = Boone
02 = Ozigbo
68 = Sutton
61 = Jeudy
39 = Hamler
04 = M Washington
78 = Pittman
73 = Parris C
47 = A Pierce
12 = Dulin
46 = Deon Jackson
20 = Lindsay
38 = Granson
35 = Alie-Cox
23 = Jelani