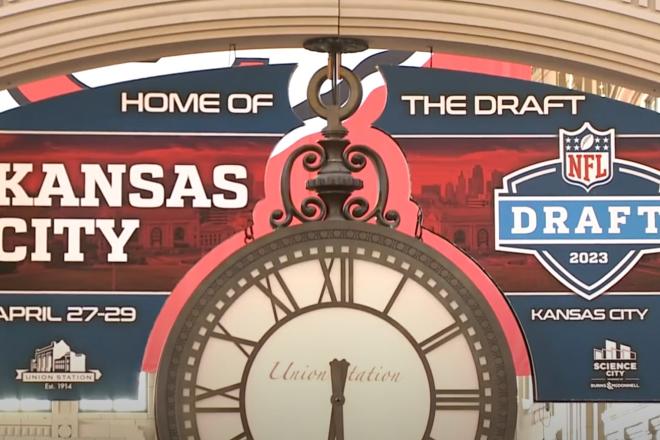 R.C. Fischer
Rookie Scouting Reports
26 March 2023
Update = 3/26 ILB grades/rankings added, most of the Combine guys we have the data on and some Pro Day guys are starting to show up in the grades (link to all rankings below)
*Our proprietary, Moneyball model, scouting analytics/algorithms calculate grades by player based upon a number of factors, such as: our tape scouting data, player Combine/Pro Day data (measurables), and our proprietary on-field output/performance metrics (weighted for competition/opposition, among other factors.
We grade over 600+ prospects annually for the NFL Draft, and update the scouting all NFL preseason…pre-Draft and post-Draft as we continue to consume college tape/data and observe the prospects in the pros (in their rookie season, in training camp and the preseason). Scouting the rookie class does not end with the NFL Draft.
*Note: What we do for Dynasty/Fantasy is a different grading/valuations for the Dynasty Rookie Draft rankings – those rankings will debut post-Draft. 
*Note: Our pre-Draft 'Big Board' takes our scouting grades and marries those up with positional values in the NFL, and the supply-demand of the current class to set a 'draft value' (for the NFL) to rank 600+ prospects by. The 'Big Board' debuts a few days before the actual NFL Draft.
We designed each position group's grades on a 0-10 scale, but prospects can go above 10.0 (and that's a great thing) or go negative (and that's not good). These are prospect grades based on what we believe is their talent/upside/risk/value proposition for the NFL, regardless of mainstream rankings/scouting of players. It's our talent grading system, which often is wildly different from the NFL's (and usually, we're more correct/on-point when we look back and judge what history determined…but we have our own 'bad calls' as well).
We're starting the grading/ranking with the prospects who were invited/at/worked the NFL Combine and then adding the non-Combine prospects all pre-Draft as they go through their Pro Days and as we focus scouting on them. And some prospects did EVERYTHING at the Combine, which is great for our models…but some prospects skipped some/all things and we have to rely on tape projections and internal data we have until the Pro Day numbers come in (if).
We're going to try something a little different this year…instead of a separate sheet/section of the website for each position group, we're going to put all the positions on one sheet with all the various positions on tabs at the bottom of the sheet, so you can maneuver/flip to different positions to view without having to go to several different links/locations.
We'll keep adding all the position groups all March and then keep updating and adding players pre-Draft and post-Draft (check dates of each position group sheet to see the latest). 
We're getting all the initial grading in one-by-one (positions). So far, we have graded/ranked:
As of 3/13 = Centers
As of 3/14 = Guards
As of 3/15 = Tackles
As of 3/16 = QBs
As of 3/21 = CBs
Draft Grades/Ranking Positional Boards access here: 2023 Prospect Draft Grades/Rankings by Position Group