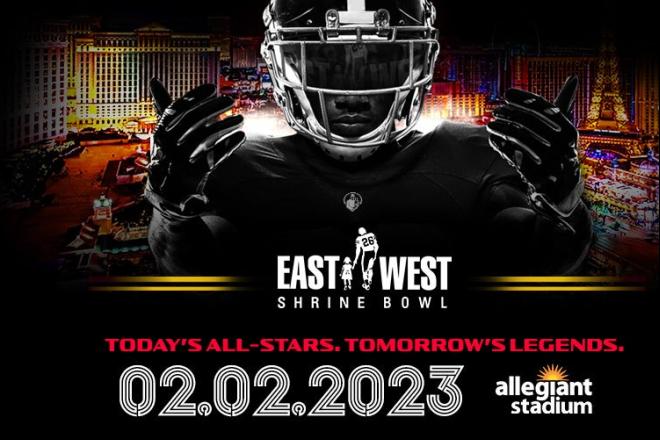 R.C. Fischer
Rookie Scouting Reports
01 February 2023
2023 East-West Shrine Preview Scouting: Wide Receivers (WR)
WR Zay Flowers, Boston College (Scouting Preview Grade: B-/C+)
5'9"/180, 78-1077-12 (12g)
RC and I previewed Flowers last summer and I have to say nothing has changed from my initial impression of him. He's a smaller receiver but shows excellent route running ability and explosiveness, tracks the ball well, and is surprisingly adept at jump ball situations despite his lack of height. Unfortunately many people in scouting are getting a little carried away in his comparisons, some going so far as comping him to Antonio Brown (which is hilarious because nobody saw Brown coming). I think the proper comp is the one both RC and I made independently last year, Emmanuel Sanders. That just fits like a glove to me, a solid, productive receiver in the NFL but not one I'm selling my soul for. Flowers looks like a 2nd or 3rd round pick to me but he might get pushed up the board by a relative lack of high-end talent in this class, the growing importance of WRs, and the media hype machine.
NFL Comp? = Emmanuel Sanders
WR A.T. Perry, Wake Forest (Scouting Preview Grade: C+)
6'4"/200, 81-1096-11 (13g)
Perry and Flowers are the two obvious talents that stand out above the rest of the East/West receivers. Perry doesn't have the athleticism and YAC skills that Flowers has but he's the best raw technician here by a mile. Very nice route running ability, solid hands...he's a professional chain mover. Best guess right now is he'll be a 3rd or 4th round pick and contribute solidly to his team but likely never become a star in real life or for fantasy.
NFL Comp? Visually a cross between Garrett Wilson and Michael Thomas but nowhere near as good as either
WR Jalen Moreno-Cropper, Fresno State (Scouting Preview Grade: C)
5'11"/180, 83-1086-5 (14g)
Cropper doesn't look like a whole lot at first glance and never really wows you on tape with flashy plays, but after a while you find yourself nodding and thinking "ok solid play...nice play...good move...nice catch there..." I don't think he's some hidden superstar waiting to happen but he is a very solid, professional caliber wide receiver that will fly under the radar during draft season but ultimately be a nice contributor for a team in a couple years.
NFL Comp? = Khalil Shakir
WR Nikko Remigio, Fresno State (Scouting Preview Grade: C-)
5'9"/180, 74-852-6 (14g)
I did not expect to see two really good receivers from Fresno State but I'm a fan of both. If I had to pick one I'd take Cropper but Remigio is now slouch. He's a bouncy little athlete, short but solidly built and very hard to tackle because of his quick feet and toughness. He's an excellent punt/kick returner and that's likely where he'll make his mark but with a little bit of coaching he could develop into a nice slot receiver too.
NFL Comp? = Olamide Zaccheaus
WR Shaq Davis, South Carolina St (Scouting Preview Grade: C-)
6'4"/215, 45-934-11 (11g)
Here's another small school prospect I want more tape on. However, most of these small school guys don't leap off the tape, they are good but not dominating their competition. Davis is clearly a load to handle for his opponents because of his combination of height and speed. At first I thought he was just another go-deep guy because of his 20+ ypc average but then I saw a handful of plays where he caught something shorter and either shrugged off a tackle or just outran the defense.
I'm giving Davis a "C-" for now because I'm just doing a preliminary look and it's hard to find good tape on him. I'm intrigued though. He definitely has potential. The question now is: is he the next Christian Watson or the next Isaiah Weston (highly athletic but raw 2022 prospect)
NFL Comp? = Shades of Martavis Bryant perhaps
WR Dallas Daniels, Jackson St (Scouting Preview Grade: C-/D+)
5'11"/180, 63-692-6 (12g)
I want to see more tape on Daniels, do a deeper dive, but there's a little something here I think. He bounced around several colleges during his college career but was seemingly ignored out of high school despite setting records in Ohio.
Looks like a workmanlike receiver, not super flashy but definitely has NFL speed and some wiggle. His hands appear to be excellent and he displays phenomenal body control near the sideline. Might be a nice depth piece at the next level.
NFL Comp? KJ Osborn
WR Demario Douglas, Liberty (Scouting Preview Grade: C-/D+)
5'8"/160, 79-993-6 (13g)
Diminutive little speedster with a lot of wiggle but one that shows some actual receiving skills on tape instead of just raw athleticism. I was surprised by Douglas's route running prowess and it looks like he has decent hands and a surprising amount of toughness despite looking like a towel boy on the field. His workout numbers will be key. At his size he better be running the 40 in the 4.2s. A 4.3 is nice but it's not enough when you're this small. I have no doubts he'll have a sub 6.7 3-cone. Would not be surprised at all if he's overdrafted because of his speed. It happens every year.
NFL Comp? = Tutu Atwell
WR Jadakis Bonds, Hampton (Scouting Preview Grade: D+?)
6'3"/200, 49-855-10 (11g)
Bonds is nearly impossible to grade at the moment because there is so little tape available on him. Playing for Hampton will do that. From what I can tell Bonds is bigger and faster than everyone he is playing against so that really warps the perception of him. If you squint you could think you're watching Christian Watson running away from people at NDST. I have a hard time believing Bonds is the same caliber of athlete as Watson, but depending on what he does at the combine (if he's invited), he might be worth a late stab to see what you can turn him into.
NFL Comp? = ???
WR Justin Shorter, Florida (Scouting Preview Grade: D+)
6'4"/220, 29-577-2 (9g)
Big boy receiver but not your usual stiff, possession guy. Shorter is actually quite a fluid athlete and bends well coming in and out of his breaks. He's still very raw and his hands are a bit shaky but there's athletic ability to mold here and hope he can become a complete receiver. You can teach someone to play receiver but you can't teach big and fast. Unfortunately right now that's all Shorter is. I think he might pop at the combine and parlay that into a 6th or 7th round pick with a team hoping to hit the lottery.
NFL Comp? = Dareke Young/Miles Boykin mix
WR Jake Bobo, UCLA (Scouting Preview Grade: D+)
6'4"/215, 57-817-7 (13g)
Very strange player to watch. He's a big guy but mostly plays in the slot, almost like an off-ball tight end, which honestly is what I expect the NFL might try to do with him eventually, bulk him up and make him a receiving TE. I just don't know that he's fast enough to play receiver in the NFL. He's fairly quick and smooth for his size going up against college linebackers, but will that translate against NFL athletes? I doubt it.
NFL Comp? = Collin Johnson is the first name that comes to mind visually but not sure that's right
WR Bryce Ford-Wheaton, West Virginia (Scouting Preview Grade: D+)
6'3"/215, 62-675-7 (12g)
Visually pleasing WR with alpha receiver size and movement skills...but he's just not very good sadly. Struggles to gain separation, has good speed but not great and takes a little bit to build up to it, his hands are ok but not elite, but he does show a little more nuance in his routes than a lot of bigger receivers. His combine numbers are going to suck a lot of people in though.
NFL Comp? = If Josh Gordon was bad at football
WR Antoine Green, North Carolina (Scouting Preview Grade: D)
6'2"/205, 43-798-7 (9g)
Good size with really long arms but he doesn't really use them which is a bit strange. He's a one-trick pony running go routes most of the time and occasionally he gets lost behind the defense for a big play. Doesn't offer a whole lot else. The size and speed are there so maybe he can be developed but right now he's a very incomplete player.
NFL Comp? = Dollar store Josh Reynolds
WR Jadon Haselwood, Arkansas (Scouting Preview Grade: D)
6'2"/200, 59-702-3 (12g)
Good sized receiver but that's about it. He's not an explosive athlete, his routes are sloppy...the only time he seems to make a catch is screens or when he gets lost in the defense. I see no ability to actually create separation on his own.
NFL Comp? = Racey McMath
WR Kearis Jackson, Georgia (Scouting Preview Grade: D)
6'0"/200, 21-320-0 (15g)
It's hard to know how to grade this guy because 90% of his routes and touches are screens and simple curls over the middle. I don't know if the issue is that he isn't capable of doing more or if the coaching staff just didn't use him more in their safe run-heavy offense. As best I can tell it's a Jackson issue. He looks like a pretty solid athlete and occasionally flashes some outstanding hands but his route running is a complete mess. Maybe you can teach him that but late round flier receivers rarely become anything more.
NFL Comp? = Frank Darby?
WR Michael Jefferson, Louisiana (Scouting Preview Grade: D)
6'2"/195, 51-810-7 (12g)
Deep ball receiver for Louisiana but he's going to struggle with that role in the NFL due to a lack of speed and a habit of letting the ball get into his body. If you're going to be a high-point 50/50 ball guy you absolutely must extend and catch the ball away from your body. Jefferson doesn't get enough separation to have the luxury of letting the ball come to him. Looks like camp fodder and a future XFL player to me.
NFL Comp? = Jehu Chesson