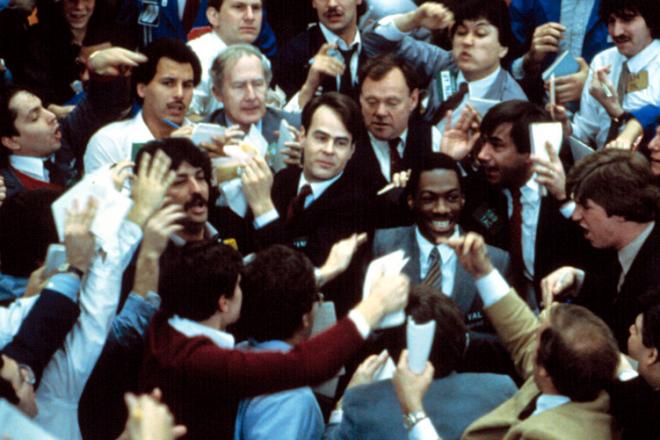 R.C. Fischer
Dynasty Rookie Draft
24 May 2022
2022 Mock Five Round Dynasty Rookie Draft (from the #2 spot)
Just to get a few practice sessions in/looks in for May 2022 DRD concepts. Using the FantasyPros rookie draft tool, which isn't great but is useful for this exercise…and reflects a good amount of the mainstream thinking. We can argue their ADPs, etc., but they're close/within a margin of error on their top 30-40-50…close enough.
The rules are – I HAVE TO make the pick. In reality, I want to trade out of 1.02 to 1.12 to fade back to the #16-20 range and get a ____ for my fallback trouble, or that concept within an even bigger deal. My 1st + a player for their 2nd and a bigger player. I don't want to pick in the first round, if I can help it…but in case you have to, here's some ways I'll go about it and you can decide your own plans or adopt some of my advice…
Starting at 1.12 and going backwards to 1.01, since most FFMers finished #1-2-3 range last season. ;)
1.1 Breece Hall
1.2 Jameson Williams = Well, I have my choice of any non-Breece player in the DRD…and I stick by my top non-Breece pick, for now, Jameson Williams.
If you prefer Drake London, I wouldn't criticize. Any of the other top WR names, I might grimace.
I would actively shop this 1.02 to see what real/existing player I could get in the deal + get that team's 2nd-round pick. You should get a pretty nice asset for the exchange of the 1.02 for a mid-2nd-ish pick. Who are some targets? What do you need, positionally? Are you rebuilding or going for the title this year? But including the exchange of the 1.02 for a 2nd-round pick you're looking at guys trading in the RB2/WR1.5-2 range. Don't forget, people LOVE rookie picks…especially 1st-round/high ones. The 2nd-round+ pick puts them to sleep. Find the high DRD pick-craver.
You could also just trade the 1.02 straight for one asset…then you might really get a shock player. Need a TE for the title run? What about the 1.02 for Kelce? Sure, Kelce only has another 1-2 years left and rookies are magical beings so young that they'll be on your team for the next 20 years -- but are you trying to win a title in 2022 or chase rainbows and butterflies? Are you a major TE away from a golden starting lineup?
1.02 for a falling Tyreek? 1.02 for Derrick Henry in a deal? They're 'old' (or old news) and rookies are so young and magical – you think I'm silly with that, that people would give a known star for some dumb rookie pick -- but I know that's what 80-100% of people are thinking…that they're uber-attracted to the wonderful possibilities of the rookie.
Point being, you have nothing to lose asking. You're trying to trade the pick…not give it away like a grenade with the pin pulled because you're on a mission to make things happen.
The 1.02-3-4-5 picks are always hot assets in demand. Don't leave money on the table because you/me don't think those picks are worth certain real existing players. Don't reach out to one person, make an offer/overtures and have them balk and then stop and declare your league is filled with people who don't want to trade. Your job is to shop them…not take to just one of 9 or 11 or whatever other teams and hope you guessed right. The 1.02 is worth a lot…it's worth your time to get 2-3-4 irons in the fire…and not being afraid of walking away from things that don't get you excited.
Trading a high 1st-round pick is not a to-do list item you desperately want to cross off…it's a work of art, it's an Ocean's Eleven caper that takes time and is elaborate.
Or just take Jameson Williams and be happy and hope it all works out.
Your 1.02 + Diontae Johnson FOR Justin Jefferson? Wouldn't you do that? Think of a player and the 1.02 + player we're falling out of love on but still has value in the FF world for ELITE player…you might make it happen. You won't know 'til you try.
1.3 Treylon Burks
1.4 Ken Walker III
1.5 Drake London
1.6 Garrett Wilson
1.7 Chris Olave
1.8 Skyy Moore
1.9 Rachaad White
1.10 James Cook
1.11 Christian Watson
1.12 Isaiah Spiller
------------------------------
2.1 Jalen Tolbert (wow…the power of 'Cowboys')
2.2 Tyler Allgeier = I'm sticking by Allgeier, even up this high. If you have an RB connection to Rachaad White or Isaiah Spiller or James Cook, and they are here…you're not crazy to take one of them if it fits your profile, but Allgeier fits a lot of my profiles…I have a lot of CPatt. And I like TA,  in general, with no ties to anything, because I think Allgeier is as good/better than Cook-White-Spiller on a straight up basis.
If you prefer one of the other backs, it's no crime…or if you like Dameon Pierce's outlook better, I'm a fan of his situation too.
What I am NOT doing here, is messing with George Pickens (hate the PIT situation, I think I can buy on him better, later on down the road) – and I really like Pickens as possibly the best pure WR in this draft, but not a great situation in PIT early on. Pickens if all the other RBs are gone in the early/mid-2nd, OK.
2.3 George Pickens
2.4 Alec Pierce
2.5 Jahan Dotson
2.6 Dameon Pierce
2.7 John Metchie III
2.8 David Bell
2.9 Brian Robinson Jr.
2.10 Trey McBride
2.11 Malik Willis
2.12 Kyren Williams
------------------------------
3.1 Wan'Dale Robinson
3.2 Jelani Woods = I'm not leaving the draft without him and there is no one even close to consider, for me, then Woods. I'm willing to take Woods anywhere in the 2nd-round if I need to. But he should be a guy you get between pick #22-28 with ease right now…even #29-33 is pretty fruitful but the more picks past #30, the lower your odds get that someone stumbles into him because he seems sexier than a lot of these other rookies.
It will get worse (as far as an improving ADP to make getting him later harder) as we go, but in May 2022 Woods is still a non-entity/dart throw no one is all too excited about.
3.3 Kenny Pickett
3.4 Zamir White
3.5 Tyrion Davis-Price
3.6 Khalil Shakir
3.7 Desmond Ridder
3.8 Matt Corral
3.9 Danny Gray
3.10 Hassan Haskins
3.11 Tyquan Thornton
3.12 Jalen Wydermyer
------------------------------
4.1 Calvin Austin III
4.2 Isaih Pacheco = It's an early take of Pacheco, but there's nothing else I'd consider here…so I'll take my shot. I am totally fine taking existing players like Allen Lazard or Marcus Mariota (if QB is a need in 4pts per pass TD especially). If you think Lazard or Mariota could generate way more trade heat in October vs. Pacheco, and they will most assuredly, then take them to get a capital gain and flip…or use.  
4.3 Sam Howell
4.4 Velus Jones Jr.
4.5 Pierre Strong Jr.
4.6 Jerome Ford
4.7 Greg Dulcich
4.8 Justyn Ross
4.9 Romeo Doubs
4.10 Keaontay Ingram
4.11 Jeremy Ruckert
4.12 Carson Strong
------------------------------
5.1 Tyler Badie
5.2 Kyle Philips = As always…I'm fine with Pacheco/Philips as my last two. I see not one player otherwise available in the 4th or 5th-round that has any real appeal to me. Pacheco/Philips are FAR and away the two guys I want late. But I'd take existing players that fill my needs in a heartbeat and keep tabs on Pacheco and Philips for acquisitions later on down the road.
5.3 Isaiah Likely
5.4 Cole Turner
5.5 Daniel Bellinger
5.6 Cade Otton
5.7 Snoop Conner
5.8 Samori Toure
5.9 Tyler Goodson
5.10 Ty Chandler
5.11 Kennedy Brooks
5.12 Jerrion Ealy