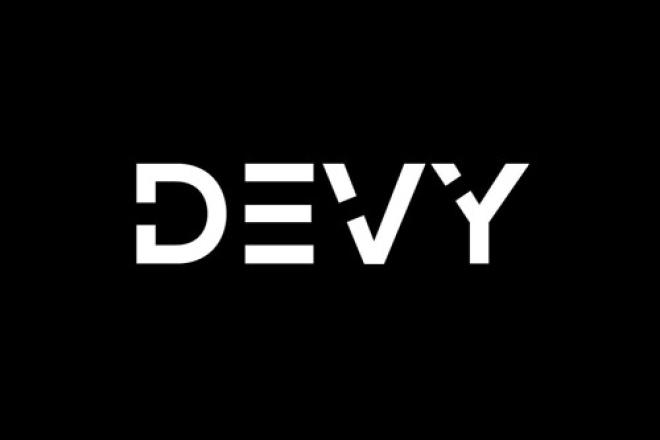 R.C. Fischer
Devy
30 July 2021
‍
2021 Devy Preview Scouting Series (for 2022): DT Demarvin Leal, Texas A&M
*Devy (for 2022 prospects) Preview scouting = scouting 1-2+ key game tapes, looking at output trends/basic analytics, and some minor background research. Not a full blown, deep dive scouting report. We'll continue to scout these players ahead of the college all-star games, the Combine and post-Combine for a full reporting ahead of their NFL Draft.
I (RC) conducted my scouting as Ross Jacobs did his, we then exchanged our reports without knowing what the other was thinking/seeing. Then we briefly discussed our scouting in a chat (posted below the two scouting takes). *Please forgive typos on the chat transcript.
*Devy Rankings/Cheat Sheet: it's the final tab/report on the Dynasty Rookie+Devy sheet.
DT Demarvin Leal, Texas A&M (Scouting Grade: D+) = by R.C. Fischer
6'3"/280, 2020: 37 tackles, 12.5 TFLs, 2.5 sacks, 3 PDs, 1 FF (8 games). Projected: 4.8+ 40-time, 7.40+ three-cone.
Advertised as a DT prospect, but he looks like a too small DT but too slow DE…and played DE in a 4-3 in the tape I watched. A slow but college-powerful pass rusher…who would be a slow NFL DE or a too small, non-athletic DT. He's a 'tweener that may max out in college.
DT DeMarvin Leal, Texas A&M (Scouting Grade: A-/B+) By Ross Jacobs
6'3"/290, 2020: 37 tackles, 7 TFL, 2.5 sacks, 1 INT, 1 FF, 3 PD (10g), Projected: 4.85 40-time, 7.1 3-cone
This one is interesting because Leal lined up a majority of the time as a 4-3 end and shockingly was still disruptive at the position despite his size. He looks and moves like a jumbo end and you can see why A&M tried him at the position, but he's definitely miscast there and will have to be moved to DT in the NFL. Either way you can see his athleticism and abilities on full display. He is a smooth mover and is a handful for tackles to block.
At this point it looks like he thinks of himself more as a pass rushing end and consequently he plays a little finesse, more trying to run around or outmaneuver his blocker instead of just blowing them up. He has the power to just push people around, he just needs the mindset. The sooner A&M moves him to his natural spot the better. You don't want him wasting his first year or two trying to learn a new position in the NFL. I think he'll be fine either way though. He's got all the ability to be a force inside.
RC: Whoa!!!
Ross: You don't think he's big enough to play tackle? He's on the smaller side but still bigger than Donald (I know he's not that athletic. Just talking size)
RC: I saw a too slow DE, and then a bit too small 4-3 DT but NFL worthy
RC: I didn't see any AD in him
Ross: Not saying that.
RC: 2.5 sacks in 10 games...
Ross: Just saying he's bigger than Donald.
Ross: Of course, his sacks are low. He's playing end and he shouldn't be.
RC: And I didn't see the athleticism.
Ross: Cause he was trying to rush around the outside against tackles mostly. I still saw him causing some problems though.
RC: But if a guy is going to be a slippery DT in the NFL, I want to see him creating more havoc if stuck out at playing DE in college
Ross: Maybe we watched different games. I saw a guy doing a decent job at end despite not belonging there. Granted I'm projecting him inside, but I think he'd be pretty good there.
RC: He's college good/strong but wasn't my cup of tea...in the brief view.
RC: I'm not as dialed in on him. This makes me want to go back and look again.
Ross: It's so hard to evaluate because there's no way he's an end. That is certain. They have to play him inside or they are hurting his chances.
RC: 3-4 DE perhaps, but I hate those kinda prospects. Just my bias. I hate the 3-4 defensive scheme...for translating to FF results.
Ross: Agree. 3-4 ends are just there to control the tackle. I want him at 4-3 tackle. I think he might have a little Fletcher Cox DNA. Maybe.
RC: Is Aaron Donald good? The football pregame shows should do a segment on how good he is before a Rams game sometime.
Ross: God I get sick of those segments. "Let us tell you...this guy is a good football player!"
Ross: Great fellas. How many of you said he was a late 1st rounder AT BEST?
RC: The only thing worse is when someone says they love ___ team then name two guys they have...great, 9% of the on-field off-def. players really sway the whole thing.
Ross: Lots of people actually think that's all that matters sadly.
Ross: For example, the Rams think that way...